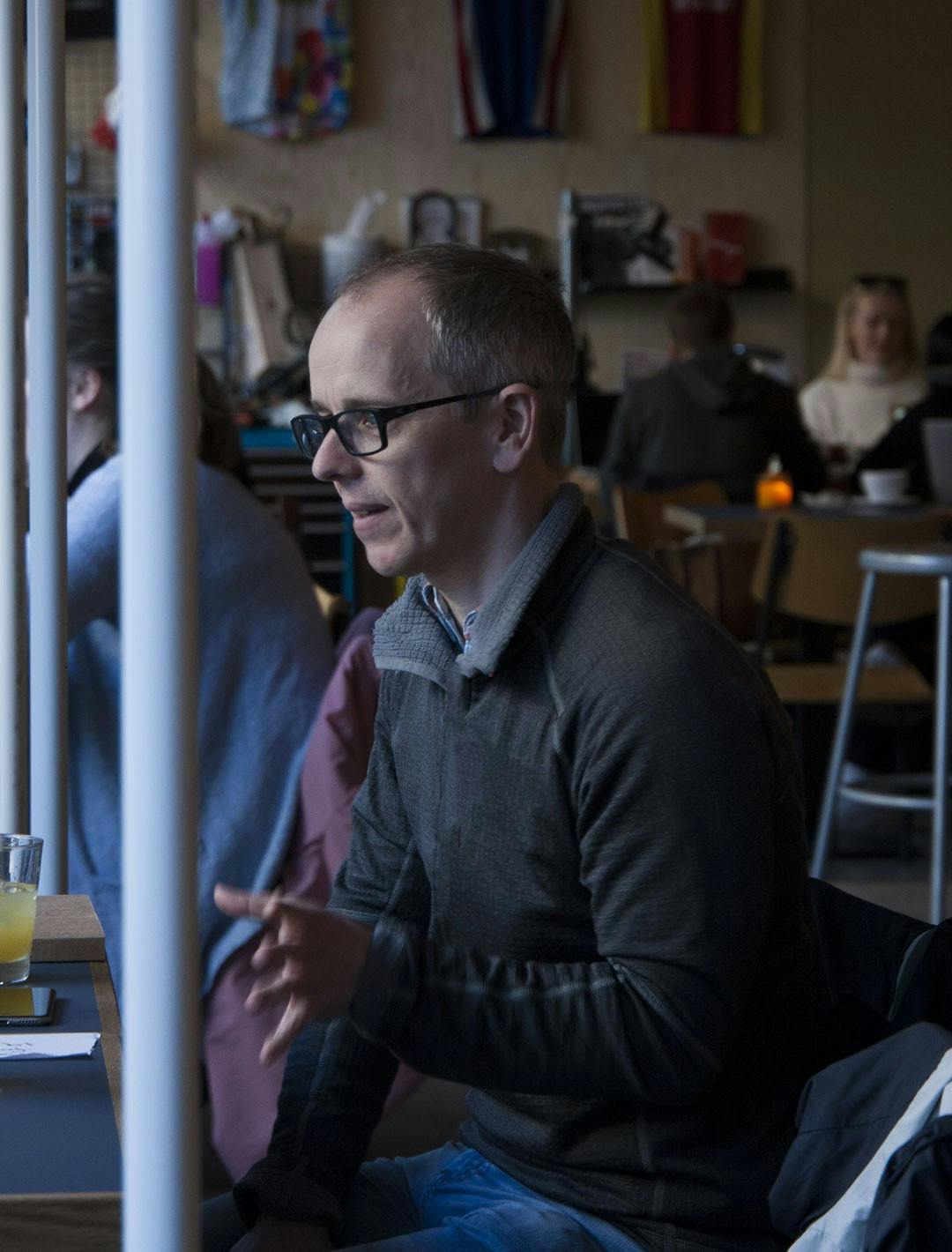 Text: Silje Strømmen
Photo: Mari Oshaug
The fact is that when the first cars appeared in the 1880s and 1890s, they had more cycle DNA in them than carriage DNA. Cyclists were the pioneers of motoring. For example: Britain's Roads Improvement Association was created in 1886 by the Cyclists' Touring Club and the National Cyclists' Union – this was ten years before motor-cars truly arrived on the scene.
According to Reid, motoring pioneers originally celebrated their cycling credentials. By the end of the 1920s, with the development of its proletarian image, cycling's vital contribution to the development of motoring was deliberately suppressed. And that my friend, is probably the reason why you have been, oblivious or not, a supporter of the general assumption regarding the birth of the car and for whom roads were built.
It is an interesting perspective to bring to the table when discussing what makes a good bicycle city, and what cities need to do in order to justify their investment into bicycling. And that is just what we did when sitting down with Mr. Reid himself before his talk at Peloton in Oslo on a sunny afternoon in March.

Asked to name his favorite bicycle city, and to define what makes such a city, the Netherlands quickly comes up.
"I find the Netherlands inspiring for many different reasons: I love the bicycle culture that they have there, of course. The Netherlands has had the world's strongest bicycle culture since about 1912. It is fascinating how they have kept such a large part of that culture. They now have 30 to 40 percent cycling modal share, but how did they get so high? Some of their cities started at 90 percent! It is going to be a long-haul to get to those levels of bicycle share elsewhere. It doesn't involve infrastructure alone. Portland, Oregon, for example, is a fantastic city, but rather for its culture than infrastructure."
The high bicycle levels there are built up from a culture for cycling, Reid says, and pulls out the example of Stevenage, a "new town" located in the east of the UK, that thanks to the vision of Eric Claxton, the Chief Engineer of the Stevenage Development Corporation, was designed from the outset with a substantial cycleway network on which cyclists can ride in safety, uninterrupted by other traffic. 
However, the infrastructure did not get the population onto bikes.
"There are many reasons for that, one being that because as well as being easy to cycle it is also easy to drive – so people choose what's easiest and most comfortable. Another was the culture."




As Liv Jorun Andenes from Sykkel i Oslo, who also took part in the conversation, pointed out:
"it is a chicken and egg thing". Do you need infrastructure, and then the culture will follow, or do you need culture, and then infrastructure? Or a little bit of both.



"
It is difficult to say as everything is so connected," Andenes concluded.
"The infrastructure for cars is something we think of as have always been there, but it took 70 years to develop the motorways that we today know, says Reid. "If it took cars that long time to get the grip they have today, I'm afraid it is going to take a long time for bicycles to get that same grip. Few cities are going to build a dense grid over night, for any transport mode. It is going to take time," Reid believes.
Reid hadn't yet had the chance to go cycling when he sat down with us, but enjoyed the walk from Vulkan and down to Peloton and the Barcode-area:
"I really enjoyed the bike-parking at Barcode designed as bikes. They look great, very iconic. Oslo is a quite small, which is good. It is interesting how the city doesn't put in the bike hire (Oslo Bysykkel) before April 1st. That is kind of an advert telling people to not cycle in the winter. It is the same thing with Montréal: If you land there in the winter you will see very few people on bikes – the city doesn't make their public bikes available. It is a way of telling people to "retire your bikes too".

"Population growth in cities," is Reid's answer as to why bicycles have become such an area of focus over the last few years.



"
City planners are waking up going "wait a minute, we are hardly moving now, so how are we going to move in the future?" At the end of the day you got to stop the competition between modes of transportation. You need to make it harder for motorists to get to the city center. If you don't do that you can build as much cycle infrastructure as you want, but it won't get the numbers you hope for, people will just continue to drive."




Read more about Carlton Reid and his project here.