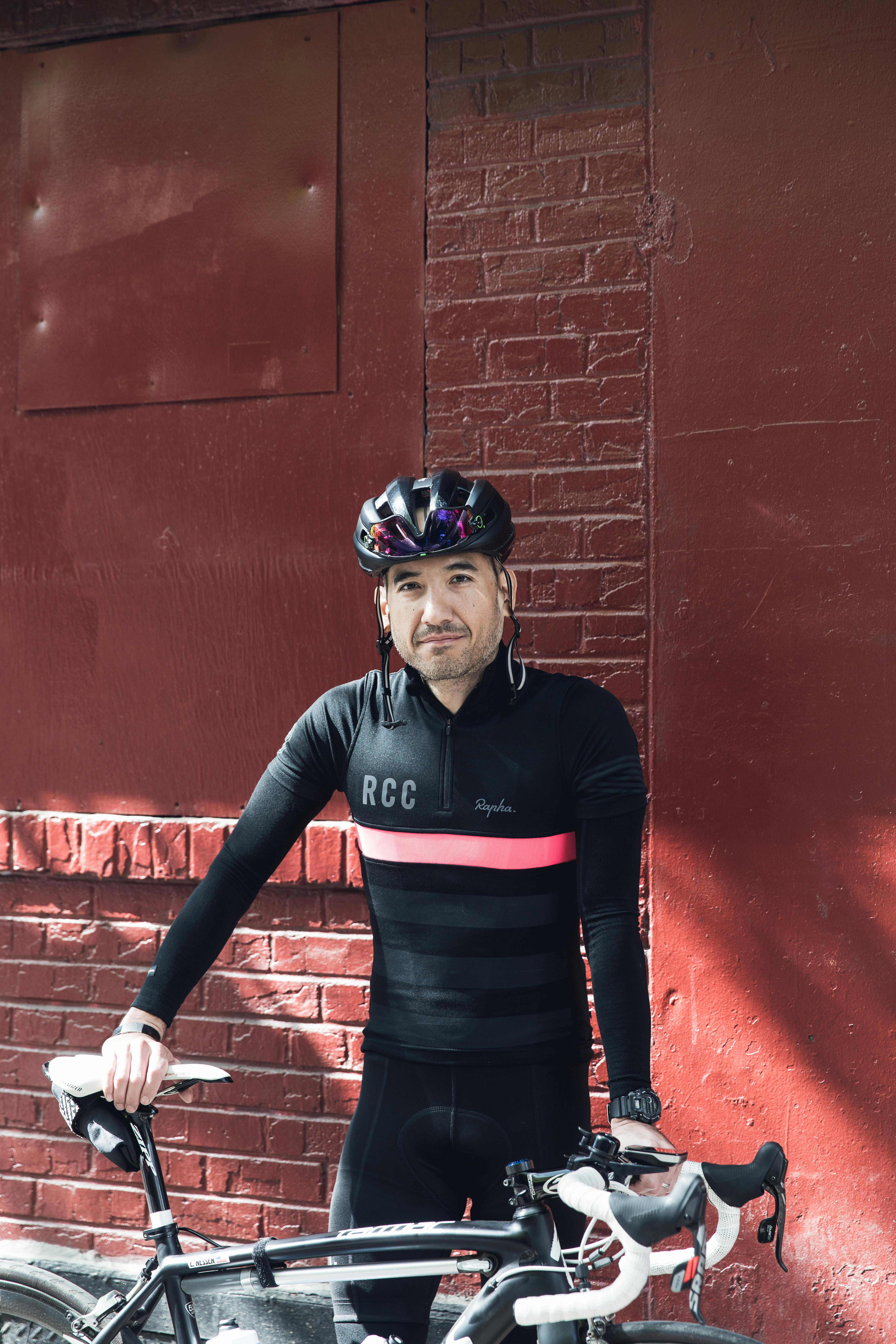 Text: Silje Strømmen
Photos: Andy Donohoe
One thing about road cycling in New York: you can't get out of the city without doing a ride that is shorter than 30 miles. "Transfer rides" where you take the train either both ways or one way are increasingly popular and if you want to get a short ride in during the week, the closed loops in Central Park and Prospect Park are the thing to do.
To sum it up: road cycling in New York is definitely no walk in the park. If you want to get serious about your riding, or want to experience the best New York has to offer, you will need a guide.
Enter Ed Nessen. Whenever out and about on a sunny weekend ride, Ed will be sure to spot at least 20 people he knows riding along the 9W, also known as "the silk route of cyclists on the weekend." As the Rapha Cycling Club Coordinator in New York City puts it himself: "New York is a big city, but the road cycling scene is pretty small." In a matter of minutes he will guide you to the best rides New York and the surrounding areas have to offer, such as the already mentioned 9W. With a wide shoulder and few traffic lights it is a pretty good training route, in addition to it being only 45 minutes from downtown.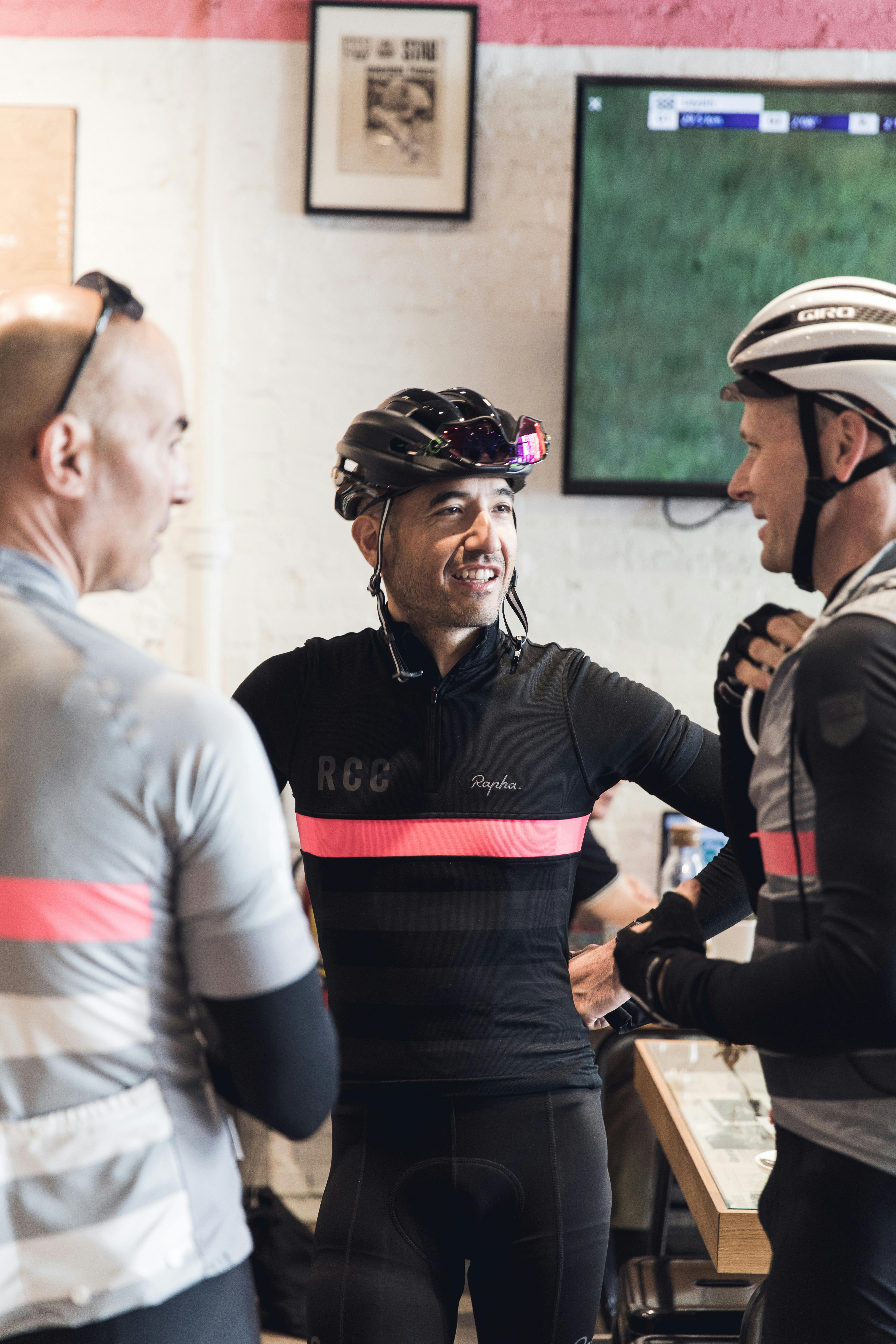 Another ride that Ed strongly recommends is one he calls "the greatest access New York riders have". Henry Hudson Parkway is locally known as "River Road" and is a tiny two-lane road located on the New Jersey side of the river, right after the George Washington Bridge. The road has the river on one side and is almost completely covered by trees. "It is a magical, magical place. You can't believe you're still so close to New York", Ed says and adds: "It is the perfect backdrop for Instagram photos".
As the coordinator of Rapha Cycling Club, Ed organizes group rides that take riders out of the traffic-choked streets and into the beautiful scenery that can be found a few miles out of the city. It doesn't matter if you're a local rider or just a visitor passing through, everybody's welcome.
"We have two types of rides, the open ride, which everyone is welcome to join, and the Rapha Cycling Club (RCC) ride, where you need to be a member to join. We have a lot of RCC members from other countries coming into the city who want to get a ride in, so they rent a bike and join one of the rides. We try to make the open ride, which is on Wednesdays and Sundays, a bit shorter than the RCC-ride, which is on Saturdays".
"The hardest thing about riding in New York is that to get out of the city, 30 miles (48km) is the shortest ride you can do. That is limiting to us, because a lot of the other Rapha clubhouses can do a really good ride that is short, while we don't have that ability. 40 miles (64 km) is the shortest, decent ride we can do" Ed tells us.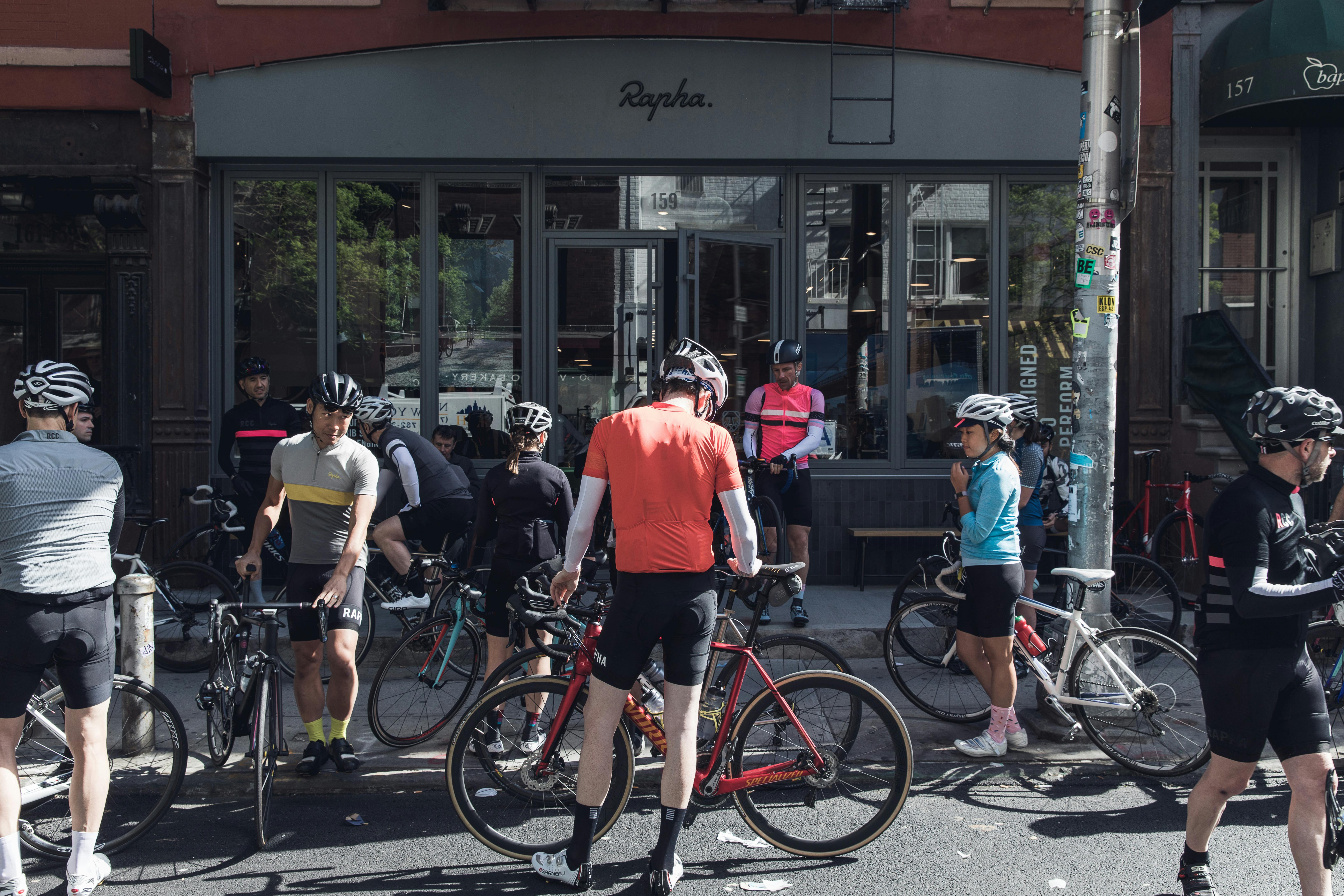 40 miles will get you to the River Road, but if you want to go further, explore more and experience different landscapes then you should go all the way up the Hudson River. Here you'll find small towns like Nyack where there are "not really mountains, but for us New Yorkers they are the closest we'll get". If you go further, to Bear Mountain State Park, you'll get a 20-minute climb.
"What has become really popular over the last few years is what we call a 'transfer ride'. Ed explains. "There are trains going all along the Hudson River area, so instead of riding back and forth, you can ride one way and take the train back. That way you'll get further and you can reach some really nice areas, like Peekskill, which has a lot of fun climbs and beautiful scenery. The previously mentioned Bear Mountain for example, is a 100 miles (160 km) round trip. But instead if you ride the same distance one way, and take the train back? That is a really good trip".
"One of my main goals as coordinator of Rapha Cycling Club is to get people to see what's right here and to understand that it is so close. Other places you can walk out the door and have 15 different routes at your feet and never have to ride the same route twice. Here, we don't have that option. So we need to do something to keep it interesting".