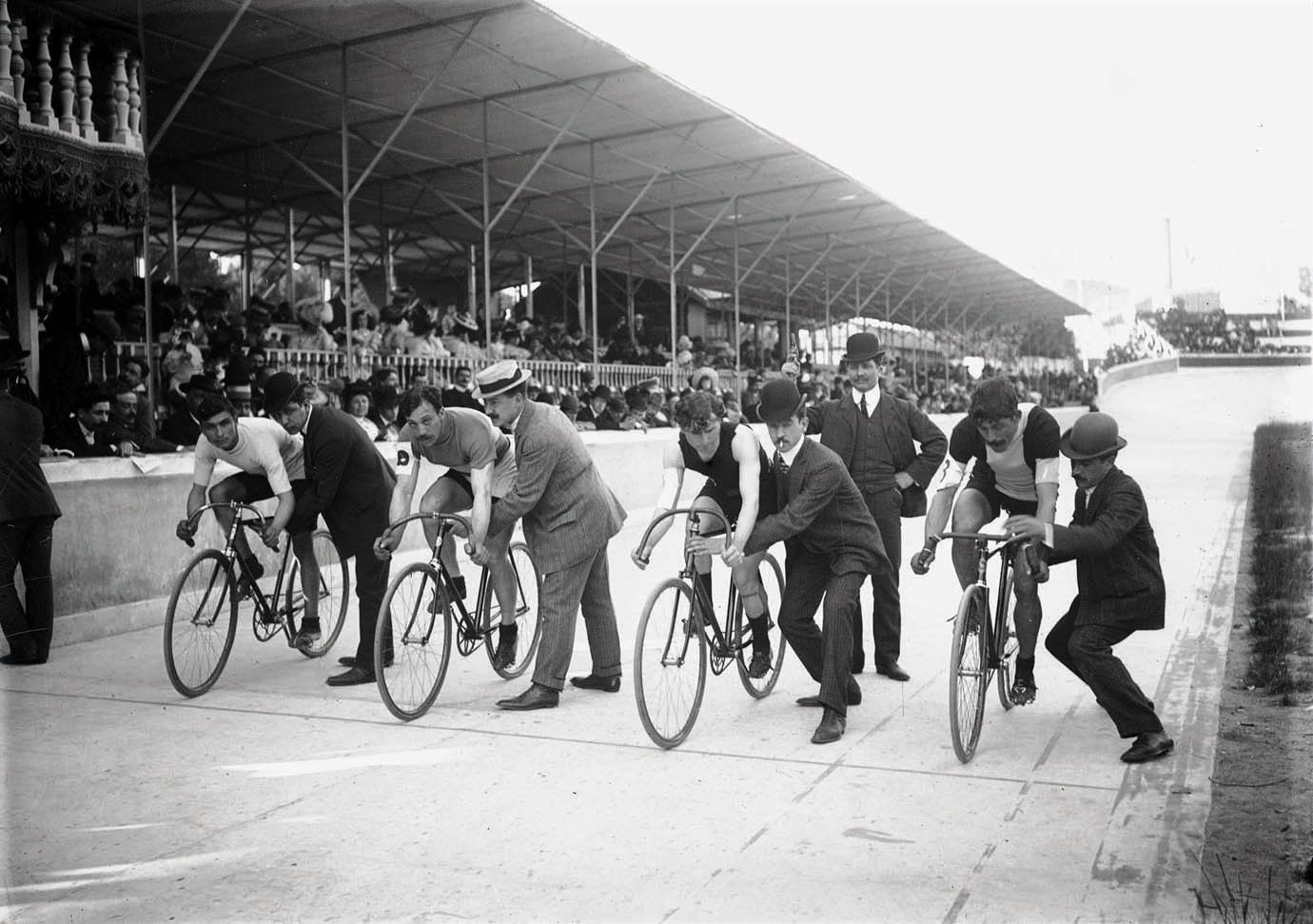 Text: Kaitlyn Bové
Photos: Lisbon Municipal Archive
The construction of this velodrome was thanks to the private initiative and the will of three enthusiasts of the velocipede: José Eduardo d'Abreu Loureiro, Fernando Belard da Fonseca and Frederico Carlos Rego. It had a cement-lined track with a perimeter of 333,33 meters. The bends were made so that they allowed the speed of 80 km/min. Next to the wide and elegant turns was the royal balcony.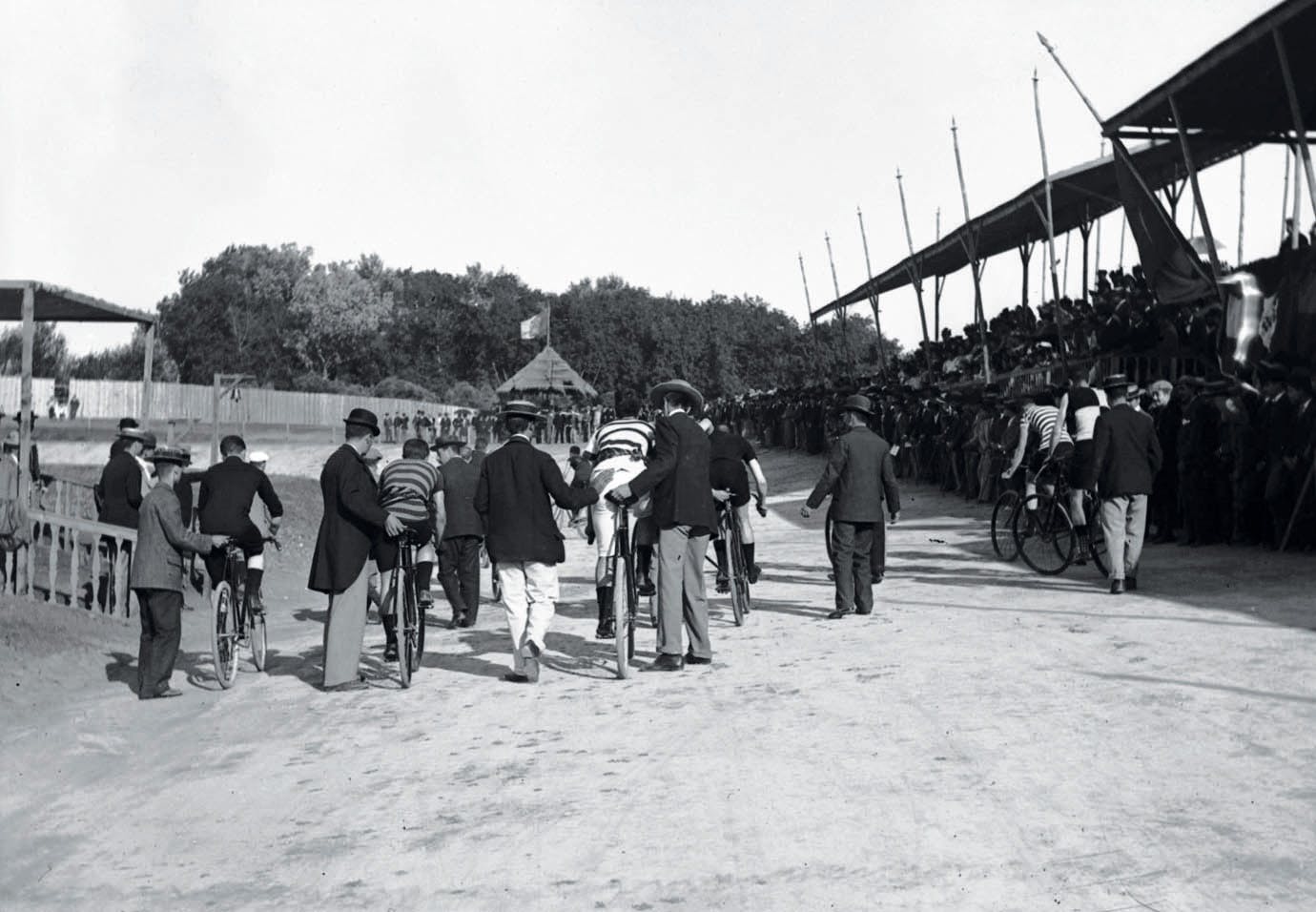 Pavilion music was installed in front of the royals. There were cabins and benches surrounding the lawn – leveled straight with the track. The standing spec-tators stood from an inclined plane that allowed everyone to enjoy the races in the same way, both the front and the back. A restaurant with a terrace was also built, where the spectators sitting at their tables could enjoy the spectacle.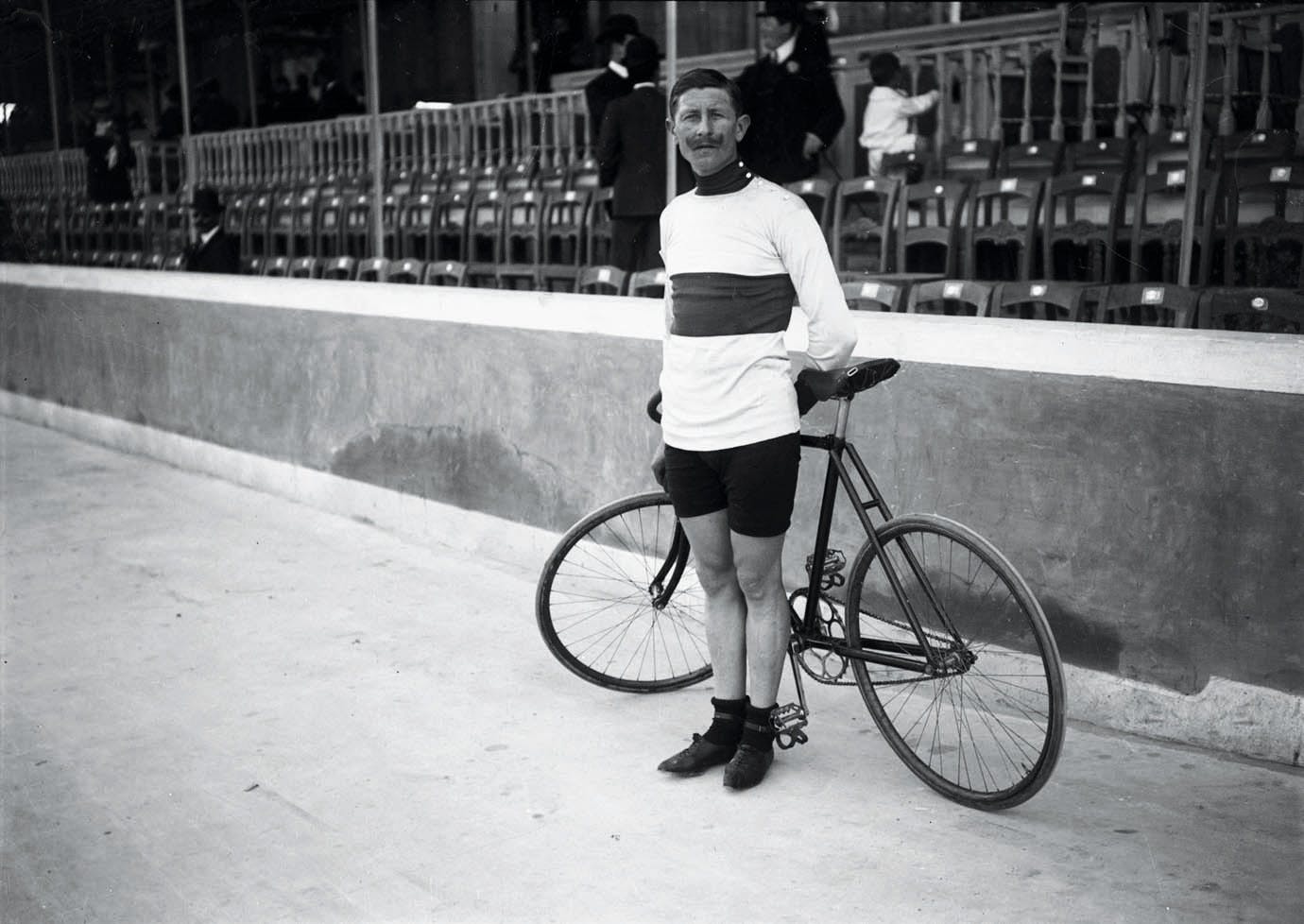 The Velódromo de Palhavã matched the best of the best in Europe at the time. For about two decades, it welcomed the most talked about equestrian competitors, the most astonishing records of cycling (in the time of aristocratic cycling), motorcycle races, air balloons and also the first of the noisy experiences of a new sport of the early 1900s that was reserved for the rich: motor car races.