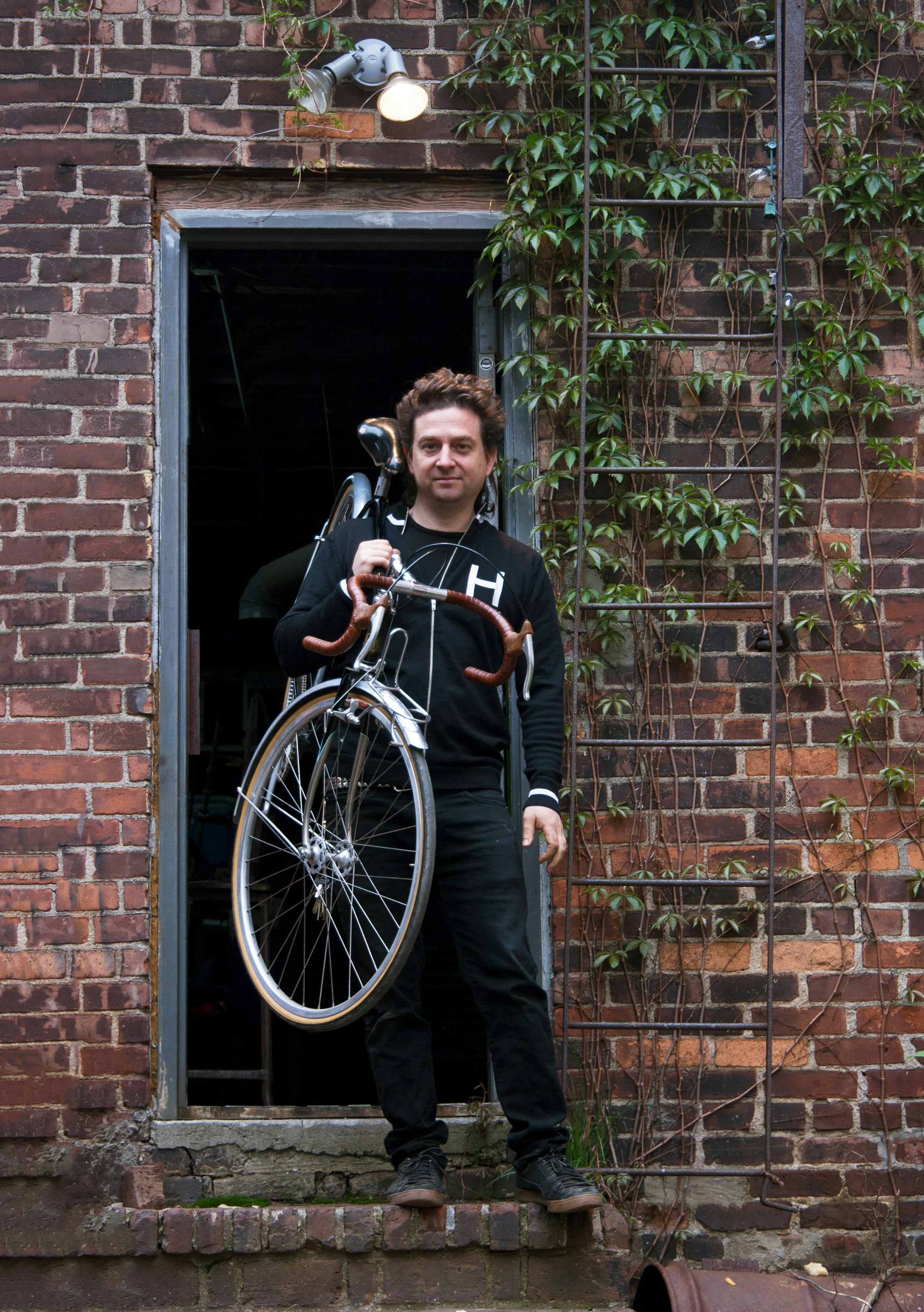 Text: Pete Dawson
Photos: Mari Oshaug
"What I like about bikes is that you can mess with them", Johnny of Coast Cycles says while looking out over his Brooklyn workspace. The walls are filled with tools, frames and a large map of the world. Huge green machines, some dating back to the 60s, are occupying the floor, wheels are hanging from the ceiling and in the middle of the room: a rack with a half-built frame. The radio is playing in the background.
"In the end the apple didn't fall far from the tree!", Johnny resonates, as a response to the question of why he ended up with frame building. Johnny building cars would be a natural career path, seeing as his dad owned an auto body shop and taught Johnny about fixing and working with steel and machines from a young age.
"The fundamental maker in me was made by working with my dad on customized cars. He planted the 'maker bug' in my head and taught me how to work with steel and how to run a workspace", Johnny says.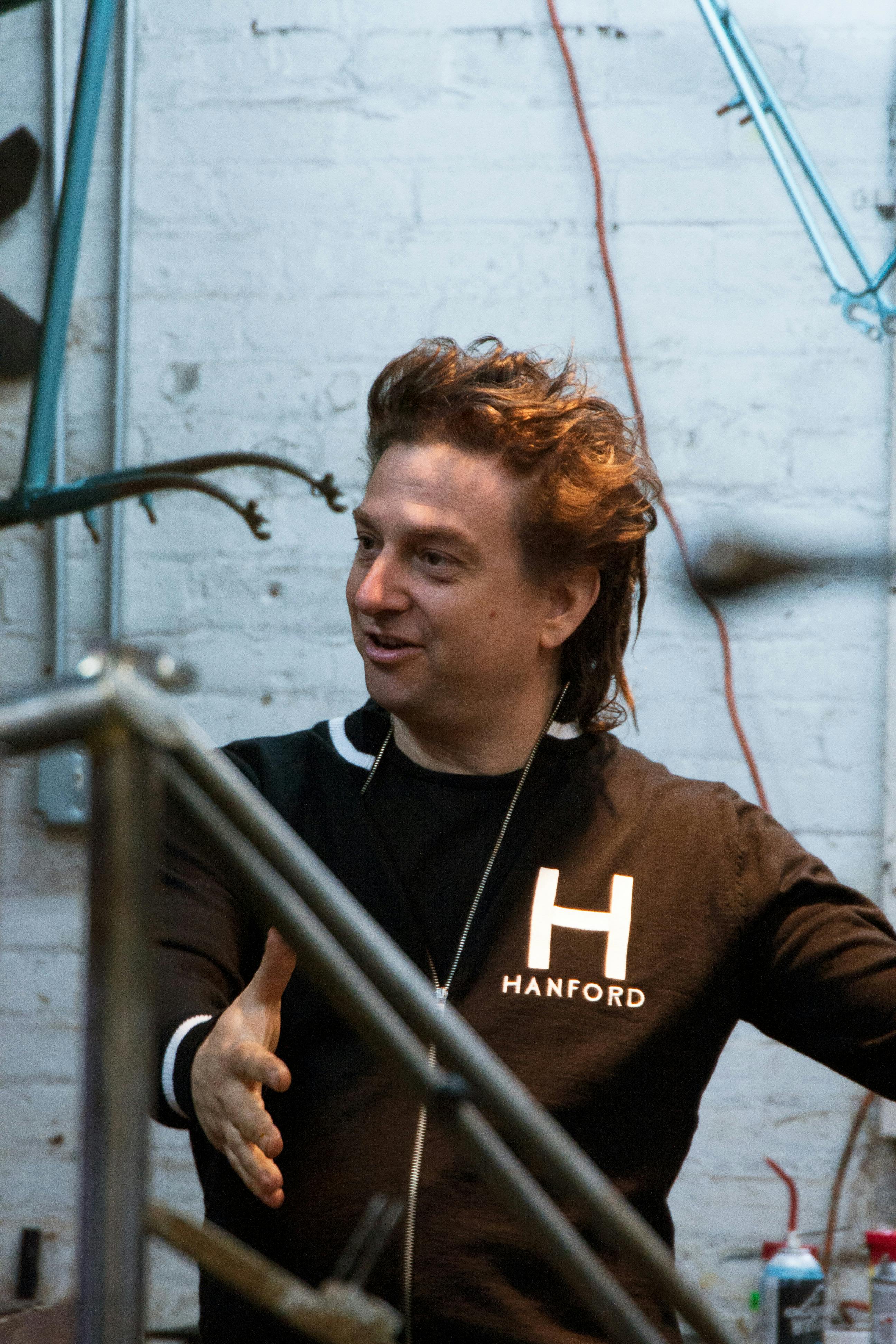 In the end, he took what was so special about working with his dad and transformed it into something of his own. The tale of Coast Cycles goes way back to when a young Johnny would build BMX-bikes and help the rest of the neighbourhood kids fixing their bikes and teaching them how to do it themselves. Ultimately what he liked best about bikes was that you "could take them apart and put them back together", he says. "The idea that there were mechanics to them, and that you could fix them".
Johnny has been an entrepreneur from a young age, but unlike many other framebuilders of his generation, who are completely self-taught, Johnny decided to enrole at United Bicycle Institute, a trade school for framebuilders and bicycle mechanics. He also took classes with master framebuilder Koichi Yamaguchi.
Needless to say the BMX-bikes of his youth were quickly upgraded with bikes of a bit more refined design.
Today Coast Cycles offers hand built, silver brazed, quality frames. They are beautiful, classics and built "true to the process".
"To me "true to the process" means that I'm not going to cut corners. It means that I'm going to stick to what I know. The process of getting better at something means not stopping. Personally I didn't really get good at framebuilding before I started making bikes every day. "The process" is training my hands and my eyes to do this and the idea of "true to the process" is not to cheat that. Because really, you can't".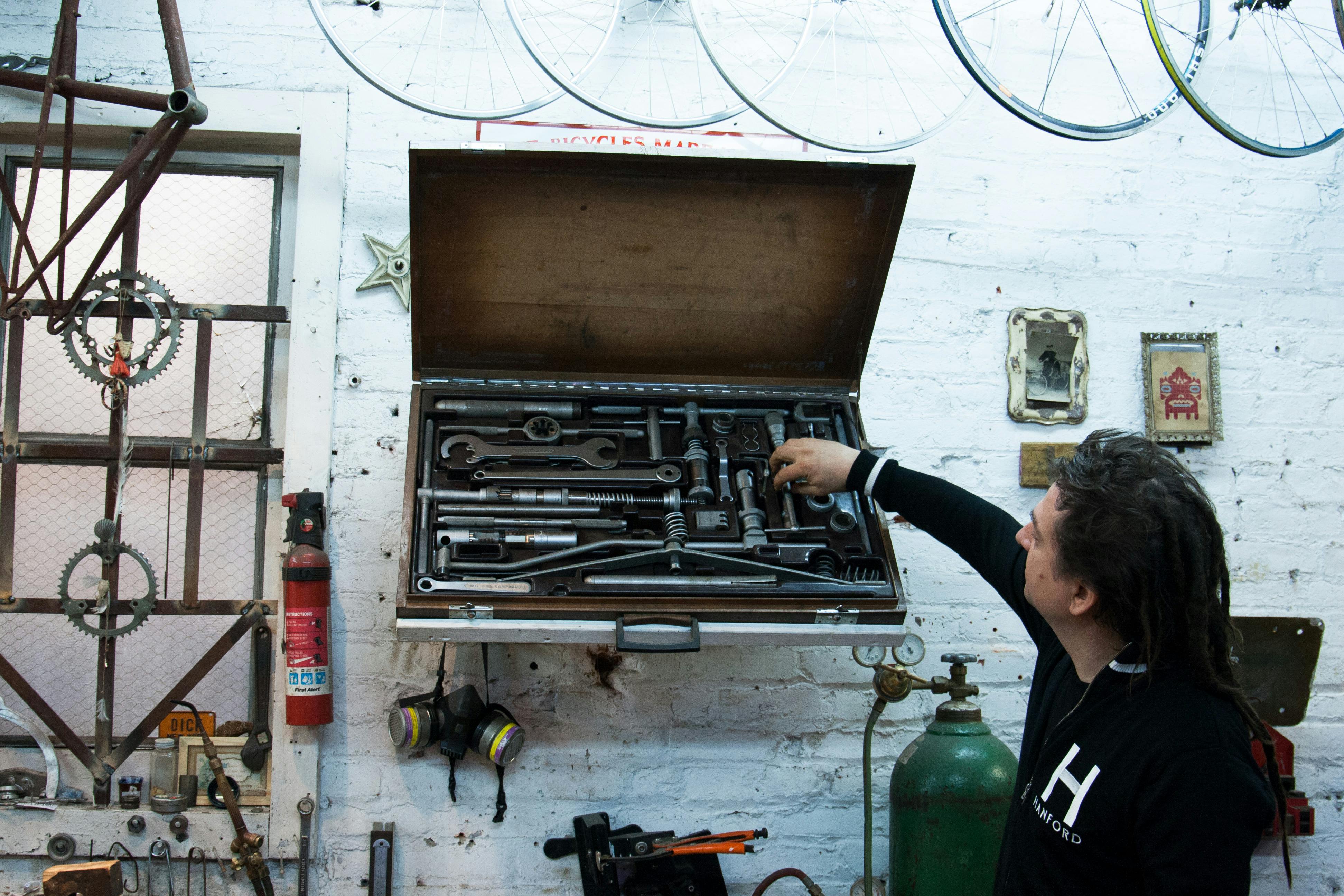 In what he describes as a "sometimes prefab, one-size-fits-all, disposable culture", what Johnny find himself most interested in building, are quality frames that will last a lifetime, using the same techniques that master builders of high end bicycles have used for ages. He also believes that every bicycle has an intended purpose and that "discovering what it is you intend to do and where you are taking your ride is part of the design of every bicycle".
Randonneurs, designed to handle the elements of the road and keep the rider comfortable, is one of his specialties.
"When you work with custom bicycles you get to work with people. Working with people is a never-ending investigation. So here I am trying to get a frame to work together with a human body. The investigation looks into what a person is going to use the bike for, what kind of bike they want etc. To me, talking to people is fun. People come here and we share stories. That is the neat part", Johnny says.