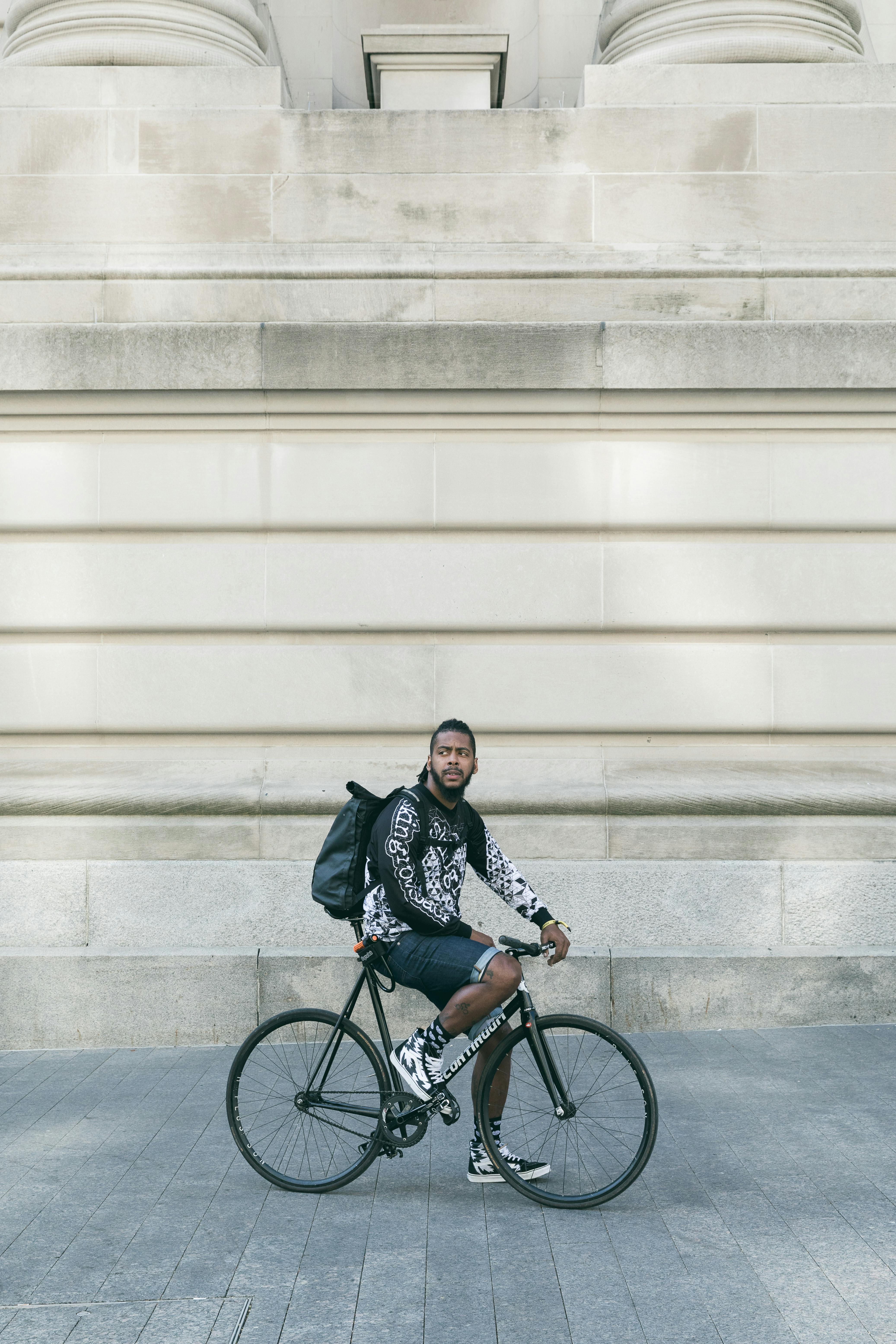 Text: Alex King
Photos: Andy Donohoe
Kitted out in a black and white riding jersey, black Continuum track bike by his side, he explains how he organises some of the Big Apple's most highly-respected alleycats. "People need to understand these are illegal races. We don't do slips, permits or anything. There are no rules, you do what you gotta do."
Shardy, 37, is a photographer and cycle courier from The Bronx. But he'll go down in NYC street lure as the founder and driving force behind Track or Die, which holds races, group rides, community events and makes killer merch.
In the days before Instagram, Track or Die began as a visual blog where Shardy would share photographs of his friends out riding. After six years pedalling together, it has blown up and gained a worldwide rep, with a core of riders who compete in alleycats from Barcelona to Bogotá.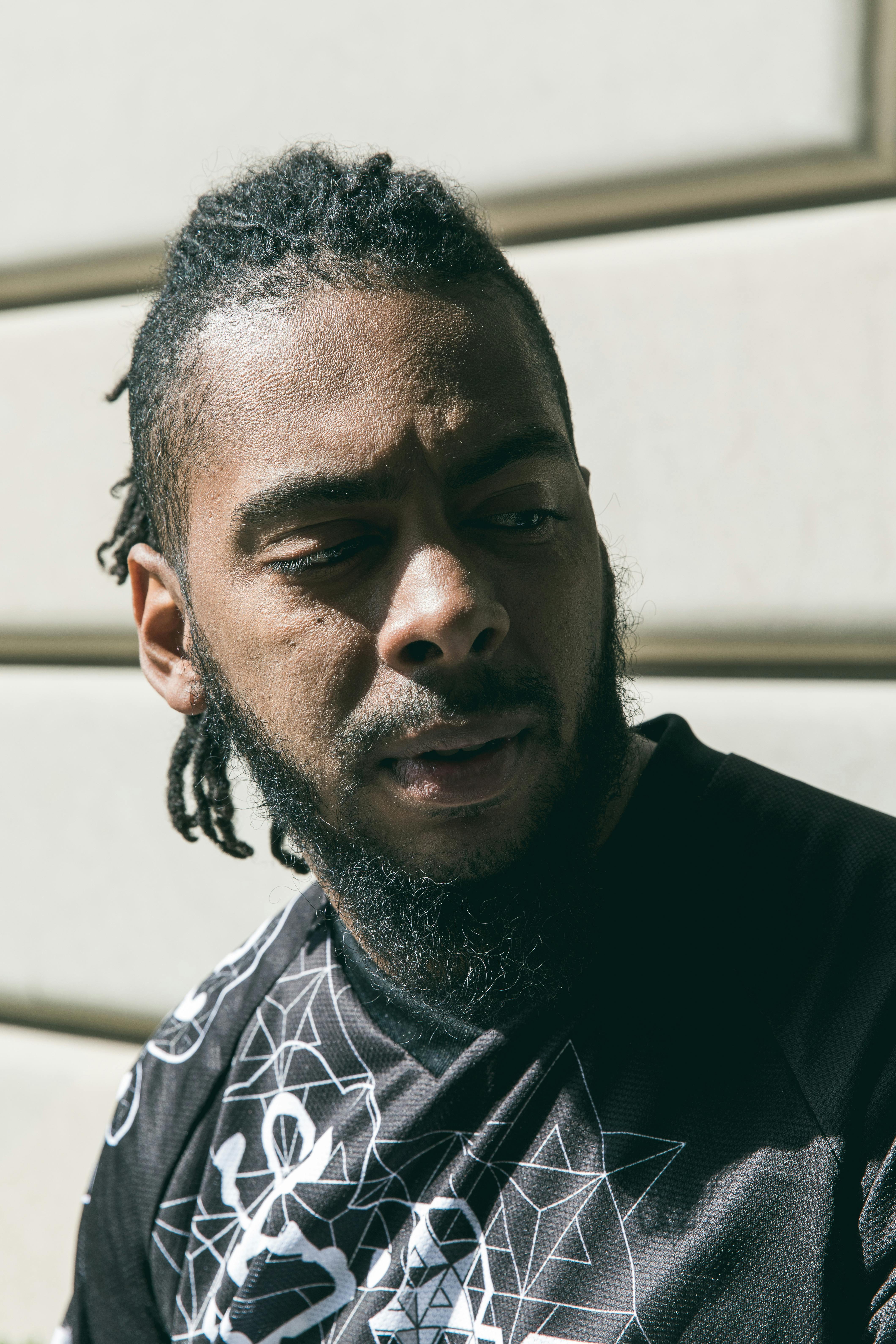 If you take the man at his word, "it all happened by accident." After decades off the bike, Shardy began riding again to help re-build the strength in his left knee after tearing his Anterior Cruciate Ligament. At the time he was working a mind-numbing customer service job. "Every day was the same," he remembers. "You get dressed, drive to work, sit in a cubicle, then you go home. That's your day: very boring, very repetitive."
The job sapped his soul, but it was a way to make rent while he developed his real passion, hustling on the side as a freelance photographer. Hating that his time was managed by someone else, the final straw came when he wasn't allowed time off to attend his daughter's graduation. "I said I'd never work another job where not I wasn't master of my own time."
Today, flexibility is what Shardy appreciates most about being a cycle courier. In return for working through winter, he gets the freedom to take time off to represent Track or Die in races around the US and internationally.
As his speed off the line has grown, so too has his knowledge of the city and his lenswork skills. "Riding and photography go hand in hand," he says. "I always ride with my camera. As a courier, there's never one day like the next, it's a constant change of scenery. The buildings and locations we access, this job allows you to see more of the city than anyone else."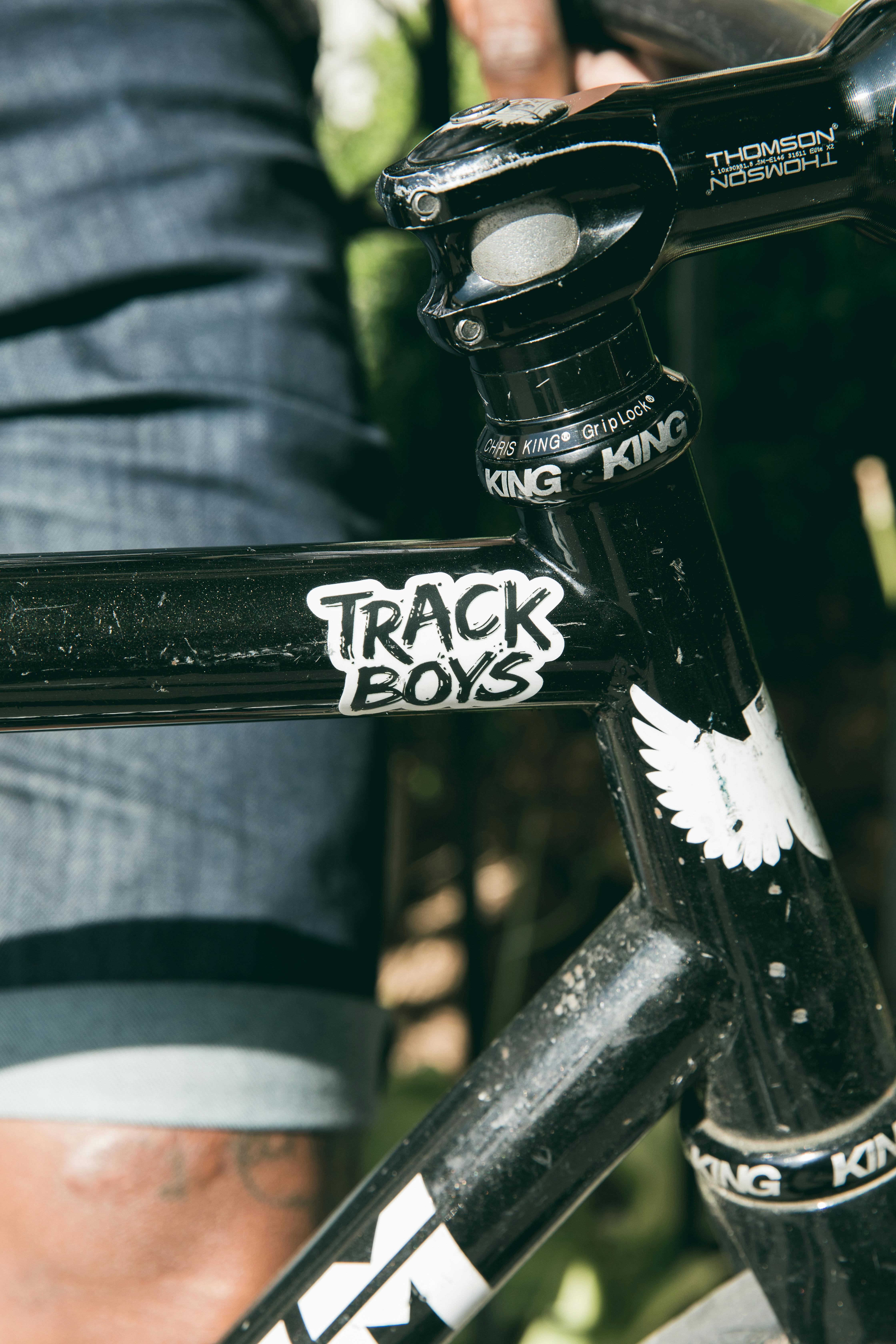 Alleycat racing was invented by couriers in Toronto, Canada at the tail end of the 1980s as a way to let off steam. As they've spread worldwide, organisers have remixed the format, but essentially the races simulate a courier's working day: hit multiple checkpoints around the city in the fastest time. It's a thrilling mental and physical challenge, where pure speed is no guarantee of victory. If you want to come anywhere near the podium, you're gonna have to know the city inside-out, dance through traffic, push the margin for error and risk serious injury.
Getting permission for alleycats is next-to-impossible, so they're almost always illegal. Riders jumping red lights and disobeying traffic laws has always generated controversy, which peaked after Matt Manger-Lynch was killed in a collision with a car during the Tour Da Chicago in 2008. But Shardy has learned how to plan rides that stay under the police's radar.
In arguably the most hectic and intense city to cycle in the developed world and with New Yorkers' healthy disrespect for authority, it's no surprise that alleycats have flourished here. "Nowhere is like New York: it's such a fast paced city and there's so much traffic," Shardy says. "You don't just have to worry about car doors opening but vehicles making illegal turns or people in a rush running across the street. Intersections can be really crazy, so much happens so fast. You gotta have a third eye on everything when you're riding a bike, especially if you're brakeless."
Shardy began photographing alleycats in 2009, before he was persuaded - reluctantly - to ride himself in 2011, but now he can't get enough. "It was a rush I had never had before, I kinda got hooked on it," he says. "You have to ride one to understand. At that moment [you have a near-miss], you think about what could have happened if you'd gone down. But the fact that you didn't fills you with adrenaline. It's like a turbo boost."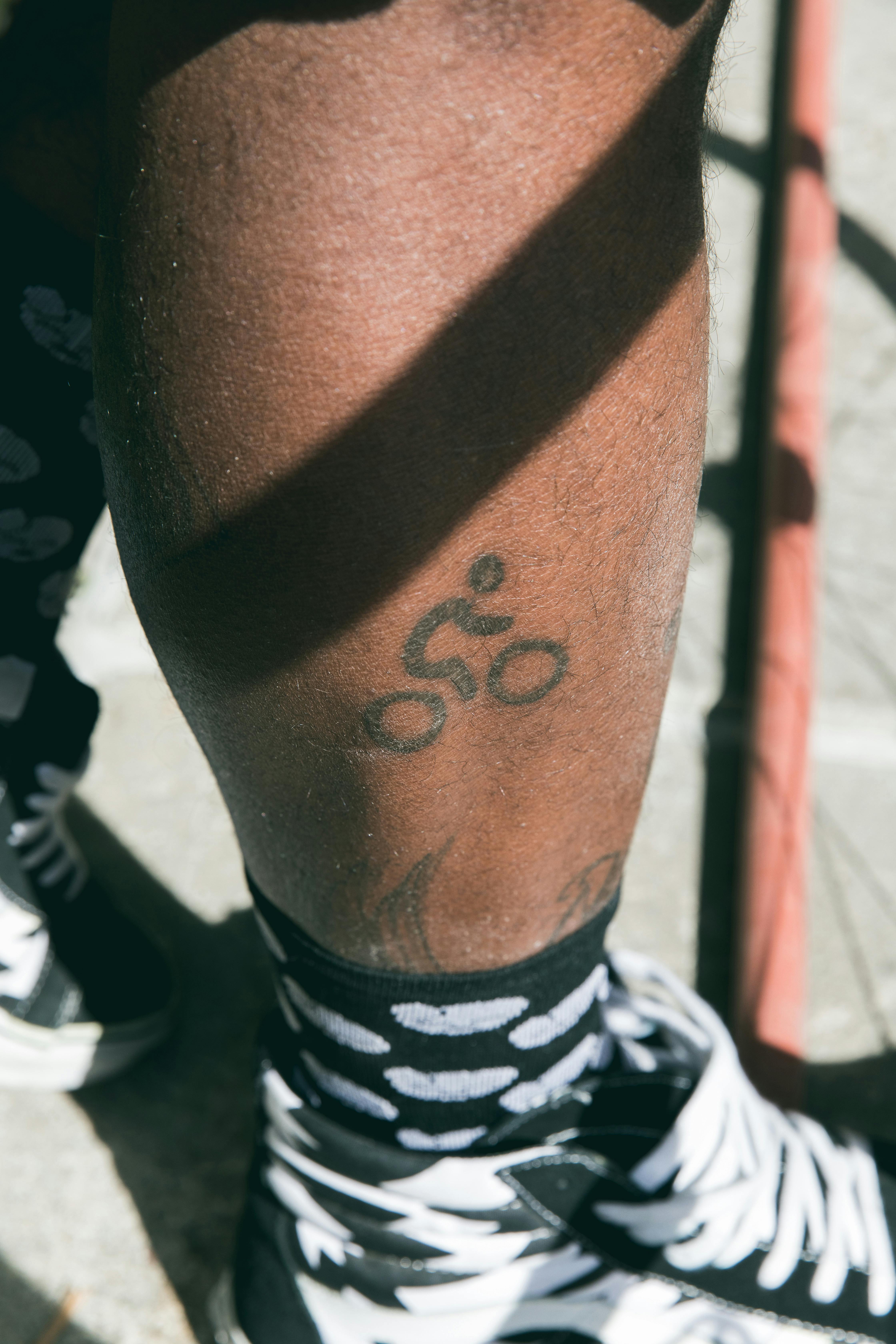 Track or Die began the same year, with couriers meeting at 110th Street & Lenox Avenue in Manhattan, before riding out together to Jersey, Brooklyn or Queens to hang out, drink beer, eat pizza and shoot photos. From day one, Shardy has reached out beyond couriers to encourage women and a diverse crowd to get involved.
"I know how hard couriers work, so I do this to give back to the community," Shardy says.
"I wanna bring everyone together, just to ride and get over the bullshit. When you're on the bike, none of that should matter."
After Track or Die held their first alleycat in 2012, people travel from around the world to compete, and the summer alleycat is now the second biggest in NYC - with Shardy hoping to take the top spot this year.
When they compete, they ride hard, sure. But by christening events with names like Tour de Go Fuck Yourself, it's clear Track or Die don't take themselves too seriously. They throw some of the most off-the-wall events you'll find on a bike, such as a midnight beer drinking race; a 420 event for stoners; a drag race where guys dress as girls and vice-versa; and celebrated its founders's 37th birthday this July with Shardy's Drunk Birthday Kickball Extravaganza.
The refreshingly fun, down-to-earth and inclusive vibe Shardy has cultivated keeps Track or Die's rolling family growing every day, with new people pedalling out to join the pack - come rain or shine.
"I'm all about having fun on the bike," Shardy says. "I just want people to remember some really enjoyable events. That's the legacy I want to leave behind: Track or Die - they knew how to have a kick ass good time."