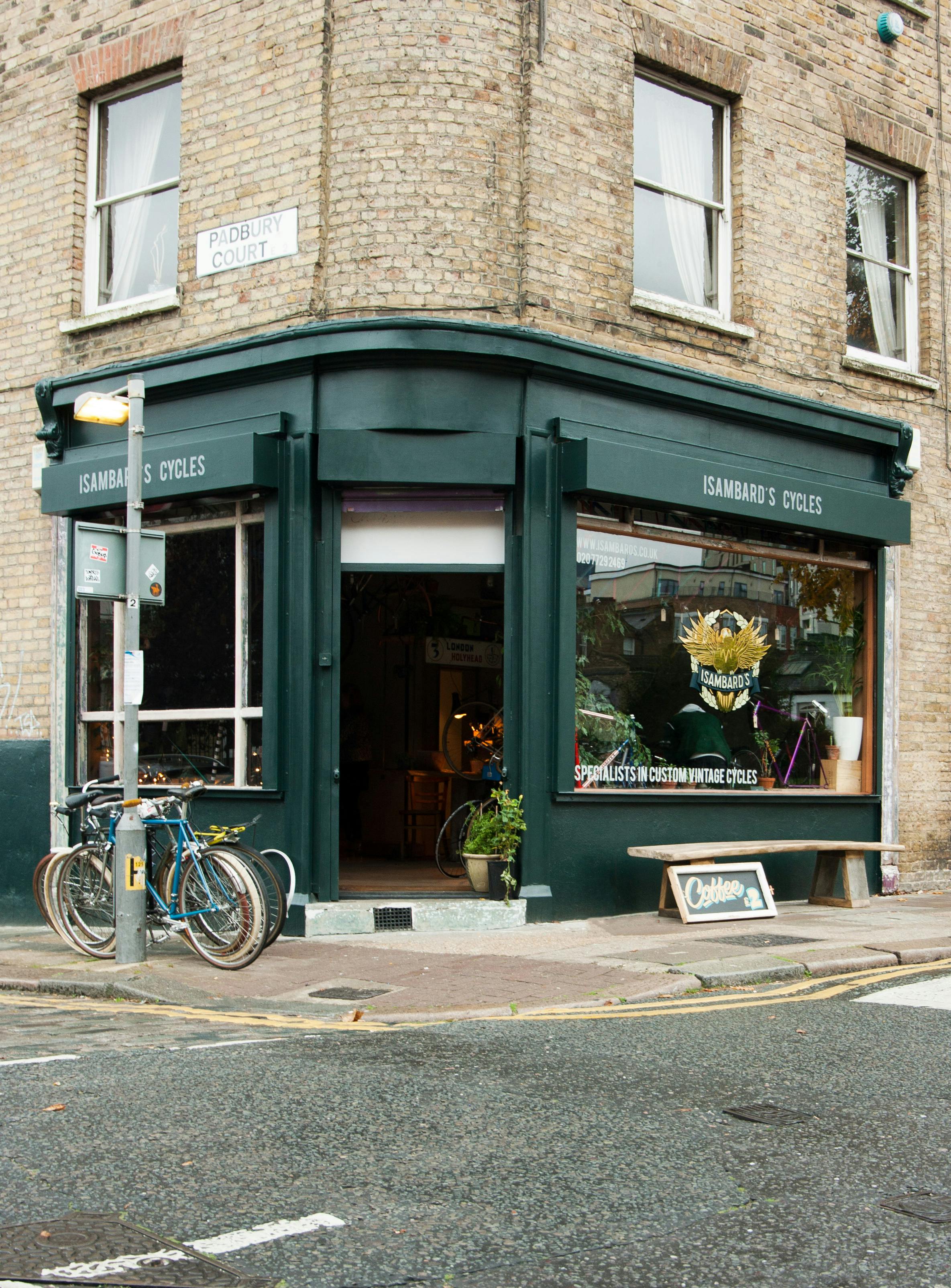 Text: Silje Strømmen
Photos: Mari Oshaug
Everybody running a small business, that being a café, a magazine, working freelance or running an independent bicycle shop, knows that it takes a lot of time. Scratch that. It takes all of your time, leaving little room for friendly hangouts and dinners. Tim and Sarah of Isambard's Cycles knows this from personal experience, and upon opening the doors to the new location of Isambard's in October 2016 they solved the problem in the best possible way.
Upon entering the shop, located at the top of Brick Lane, you feel at home. Quite uncharacteristic of bicycle shops, the place is filled with green plants, wood and dim lighting. At the centre you'll find a cosy sofa.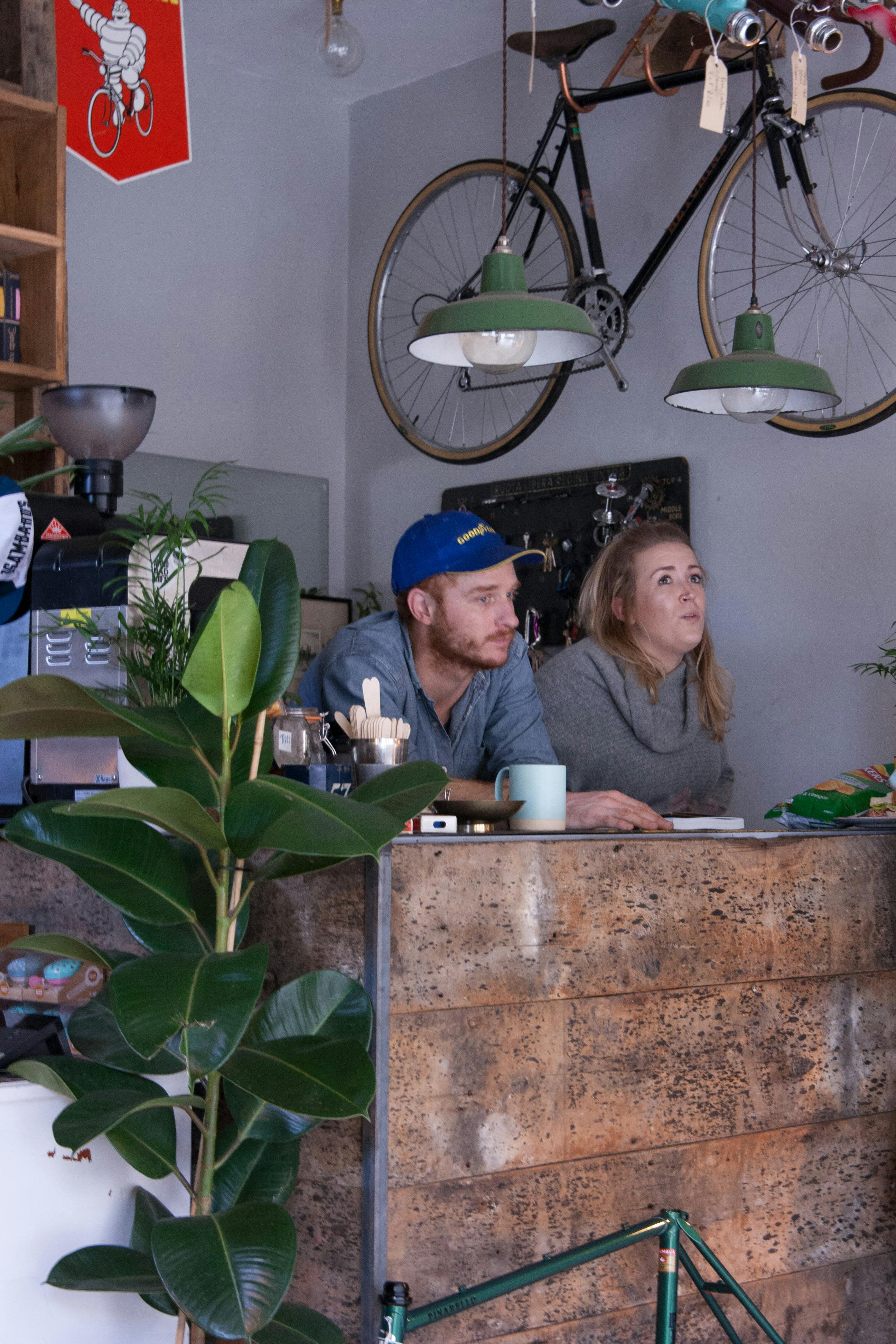 "We pretty much live here, so it's easier for us to have people coming over here to hang out. That was something we really missed at the old shop because it was too small to have people coming over to have a beer on a Friday night".
"Here we can have six friends just hanging out even while the shop is open. We would like to arrange evenings and get a community going. We don't want to be just a place that sells bikes for money, it is way more than that", Sarah says.
"I'm from a farm originally in mid Wales, and I really missed being surrounded by green so I wanted to have a space that I could put a lot of plants in and have a nice organic feel to it", she continues.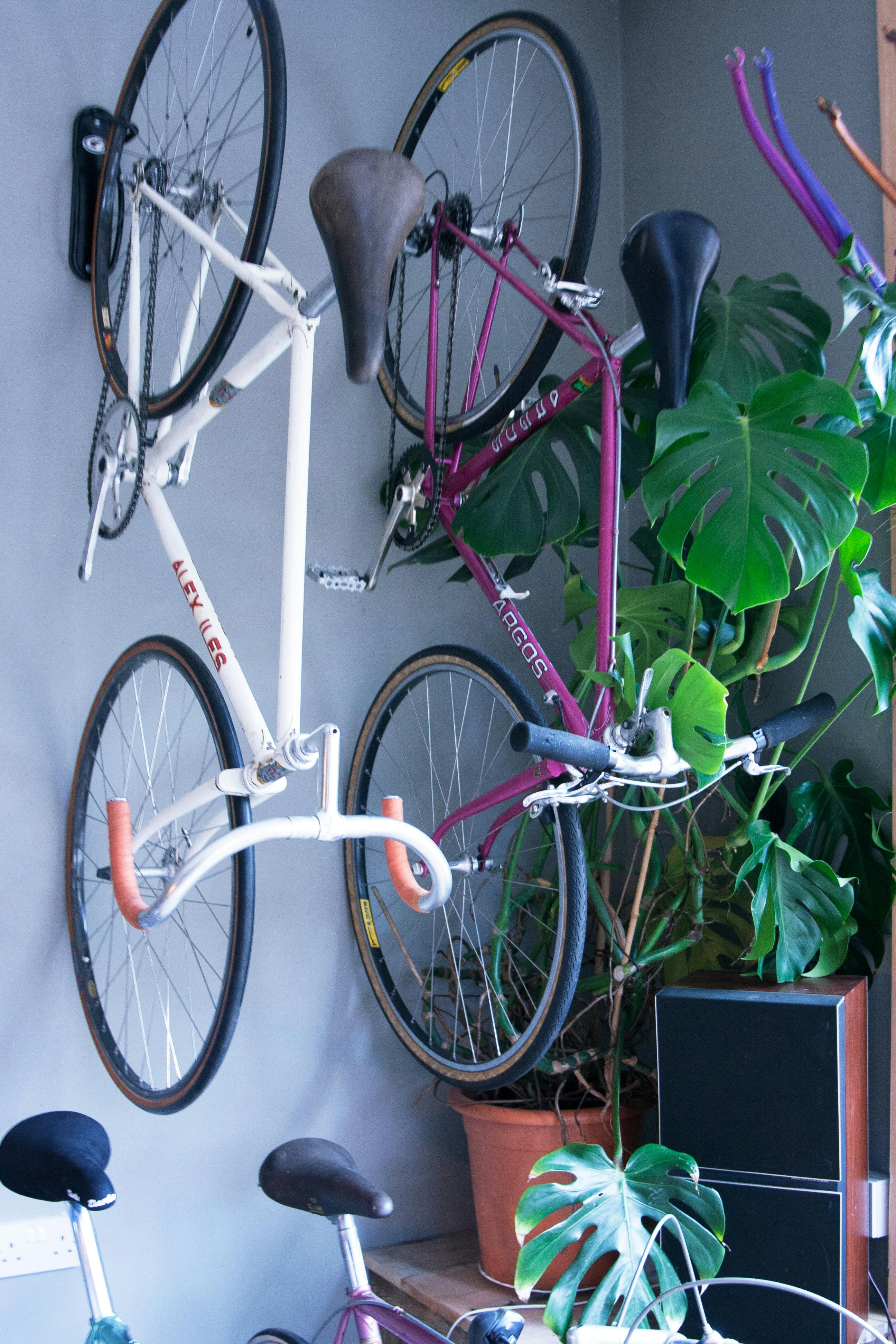 Established in 2013, Isambard's Cycles is a bicycle shop that specialises in selling custom vintage cycles, handmade frames and quality parts. It all started with Tim working on old frames out of his bedroom while doing his masters and then putting them up for sale. After a while he got offered a permanent space, and that's how Isambard's came to be.
"Tim and I met just as he was starting Isambard's. I didn't get involved in the business till up to a year ago (November 2015). First I was doing a lot of administrative work, but now I'm really in to it, getting up early to go to bike jumbles. My interest has grown massively. In a way we compliment each other really well. Tim has the mechanics side of it down, while I can offer a creative input on the aesthetic and how the bikes are being photographed, something I really enjoy doing", Sarah, who has a background in fine arts and illustration, says.
Sarah is also the one starting the conversation when you enter the shop wanting to get a bike built. She will probably offer you a coffee and start to dig into what kind of bike you are after. "Whenever someone spends more than two minutes in here I'm just like, do you want a coffee?", Sarah laughs while offering us our third cup. After the chat, she will e-mail pictures of frames she and Tim think will work. If you like the look of one of them, you'll go back in and Tim will take over the conversation.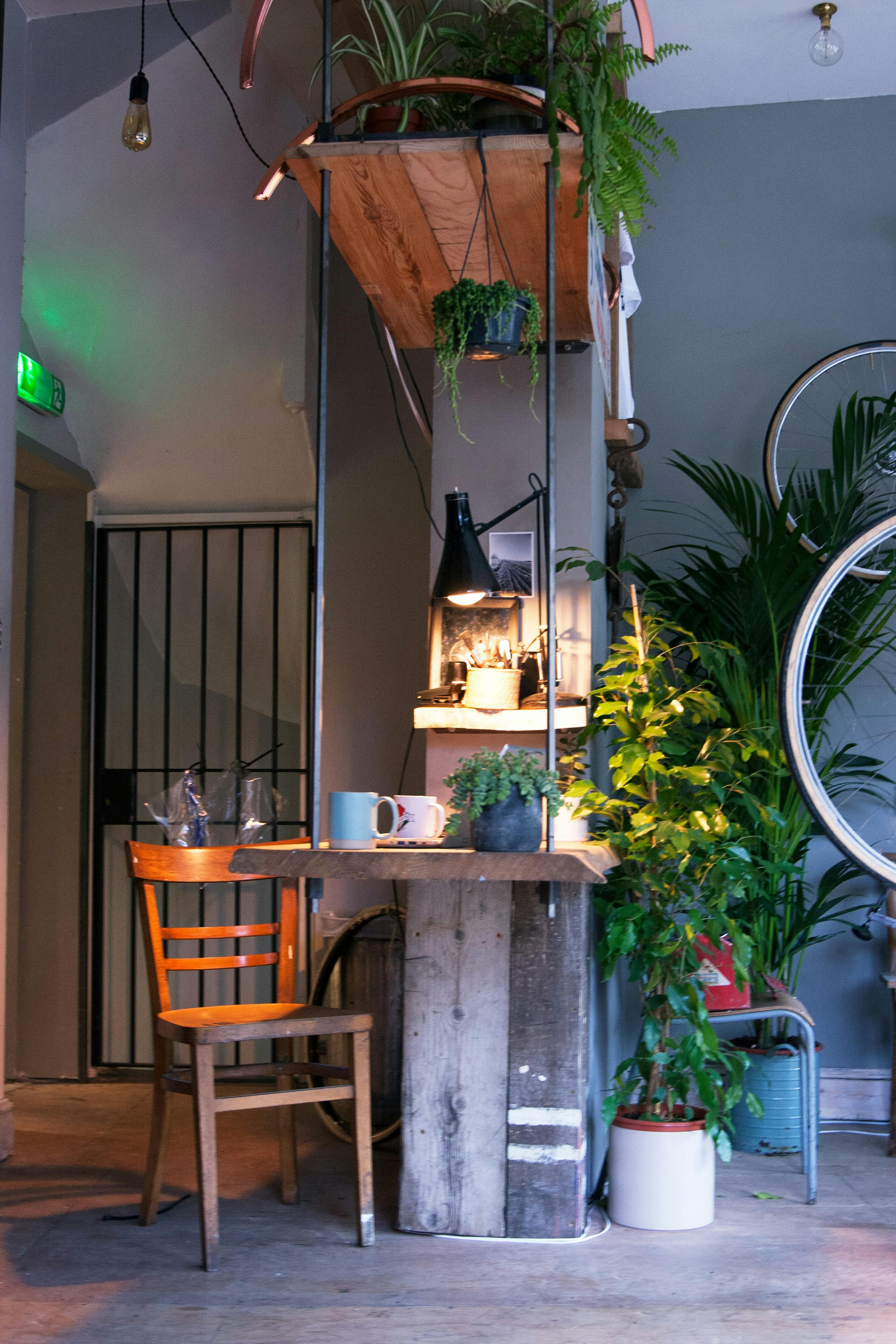 "We're not business people", the two of them laugh.
"Rather than just making a sale we are more interested in people getting what they want and what they need. If we were doing this for the money we'd have given up long ago".
They don't make them like this anymore, the saying says and that is exactly why Tim and Sarah have specialised in working with vintage frames.
"Part of why I prefer vintage frames is the craft they represent. The frames have had multiple lives before coming into our hands, and they will have multiple lives after. We are merely looking after them for a time and sending then out again in a better condition than what whey were in they got to us", Tim says.
"I never feel like I own one of the frames. As Tim said we are just looking after them, and that is why there are certain builds we would never do on these frames, simply because they deserve better", Sarah follows up.
Tim and Sarah have every intention of Isambard's Cycles remaining a small business.
"Part of the reason why we do this is because we love to do it together. As an independent shop you need to love what you're doing. We always look forward going to work."