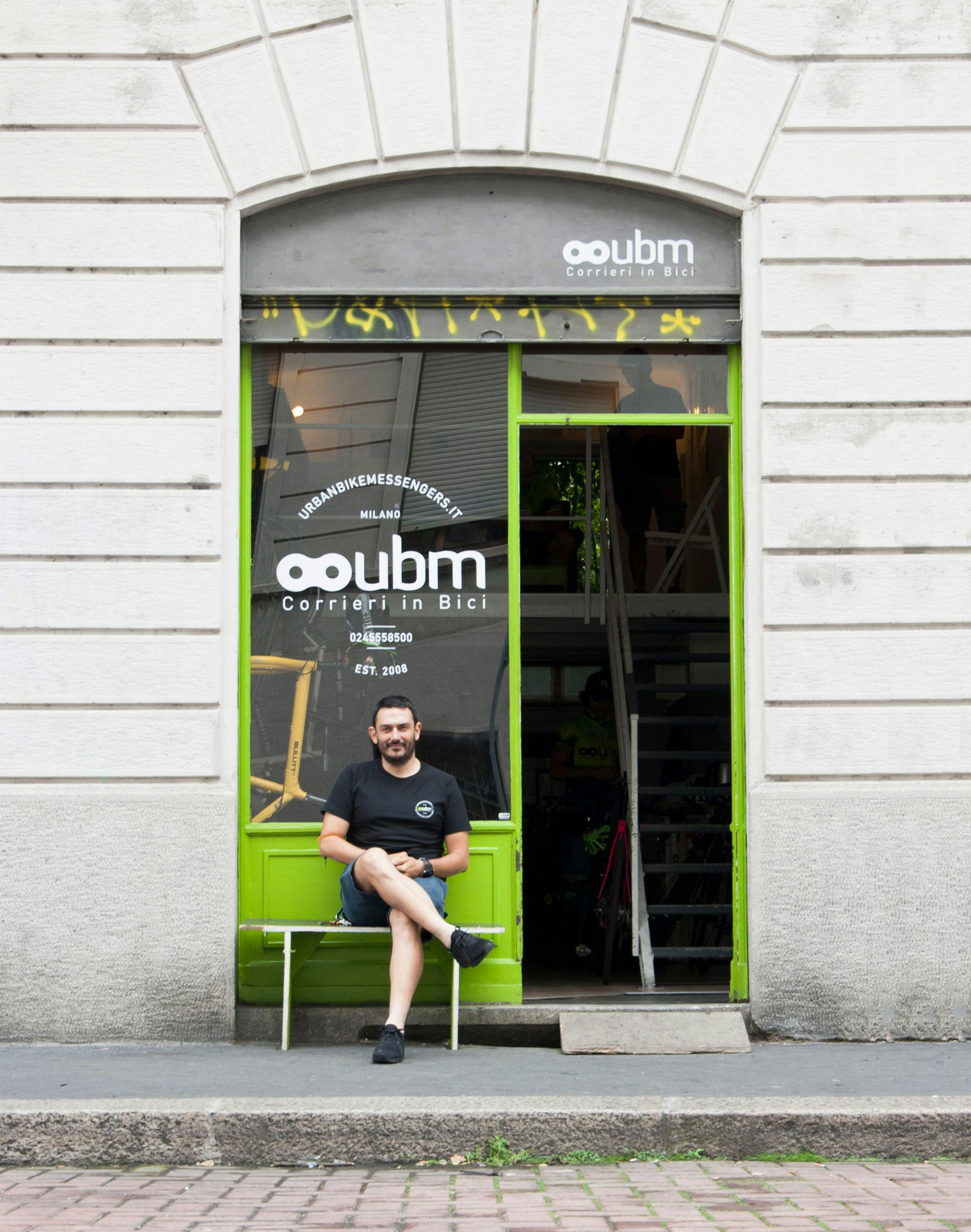 Text: Silje Strømmen
Photos: Mari Oshaug
If you ever find yourself in Milan, you should play "spot the Urban Bike Messenger". With their bright green jerseys it shouldn't be too hard, but don't even think about trying to keep up with them through the many narrow streets. These guys know the city better than their own back pocket.
Urban Bike Messengers (UBM) was born out of passion in 2008. The owners did not know the first thing about running a business, but what they did know was that they loved to ride. Fast-forward eight years and they are not only Italy's first bike currier company, they are also the biggest. Big international names are on the client list, and with 300 jobs per day the 24 bike messengers are keeping busy.
"We love our job, but in order to do this you need to love riding in every condition and all year around", Matteo Castronuovo, Chief Operating Officer at UBM tells us. In Milan the scooter has traditionally been the preferred way of transporting goods around the city. However, Milan has a lot of pedestrian only areas and one-way streets, where scooters are disadvantaged. The bike on the other hand, can get from one door to the other easy as pie. As a result the productivity is higher, not to mention the amount of CO2 saved.
"In the beginning a lot of people were asking "why don't you use scooters?" but over the last few years the mentality of the Milanese has changed. People are more accustomed to seeing bikes in the streets and that has been really good for the mentality. Today there are over 300 bike couriers in Milan, which is good for us. The more people see bike messengers, the more they will get accustomed to the idea of trying us out. The most important thing for us is to show off our knowledge and experience. Once a company try us and get to know us, they will never go back".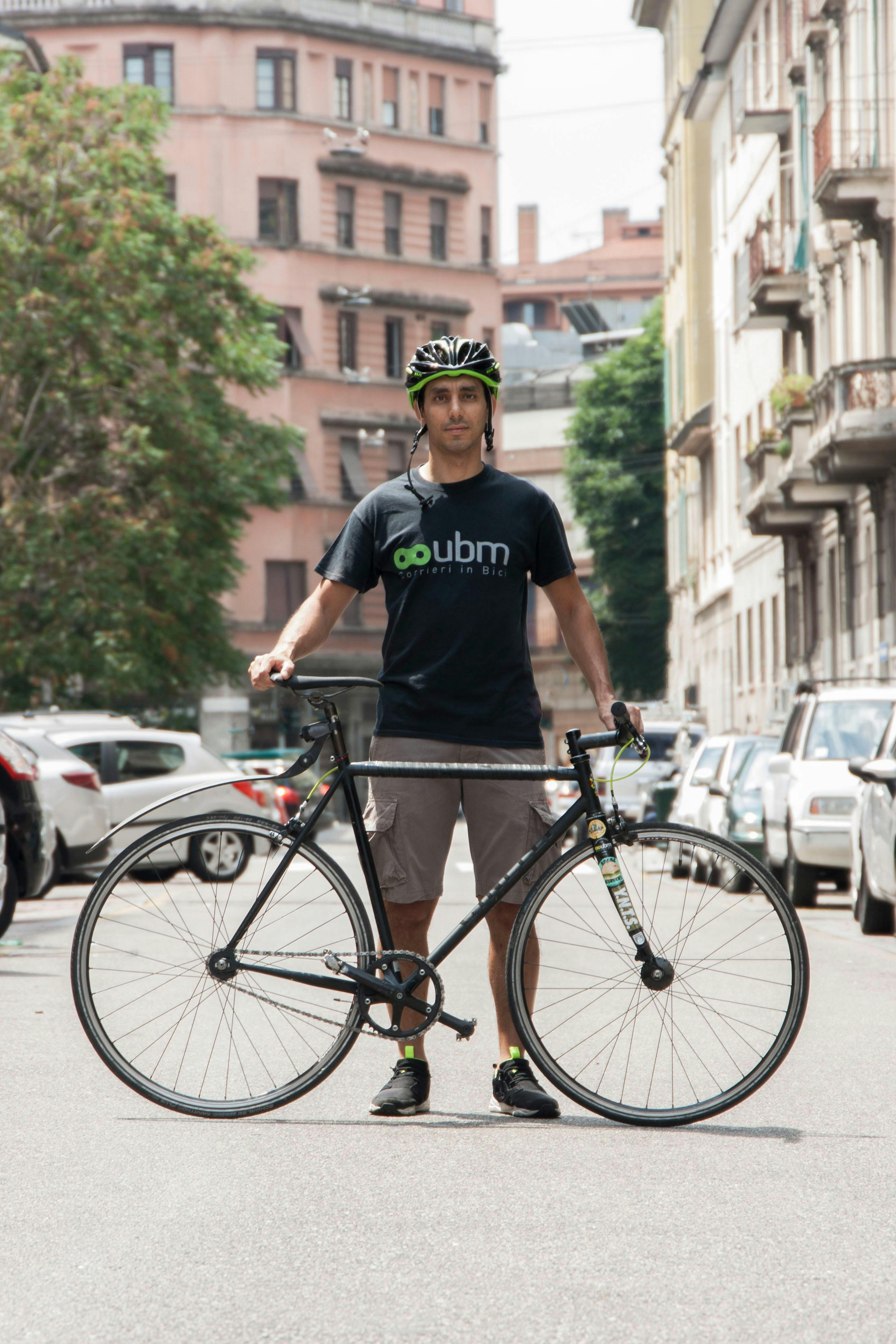 Jacopo Potenza
Why did you become a bike messenger?
I have always loved cycling. When I was younger I switched to scooter, but after a few accidents I switched back. I have previous experience in delivery by scooter and knew the system and UBM, and when I was unemployed after university I decided "why not" and sent UBM an e-mail. That is how it all got started.
What do you love most about the job? I love the freedom it gives me: the possibility to organise the work myself. I can also set the pace myself, something I like. I also like that it gives me the possibility to discover new parts of my town, hidden places, gardens or beautiful buildings. And – when you are done for the day the job is finished. You don't bring your work with you home.
What is your favourite thing about biking in Milan? My favourite part is that it is flat. It is really easy to cycle around the city, as it is not a very big city. On the other hand it is not a cycling friendly city, however it is improving.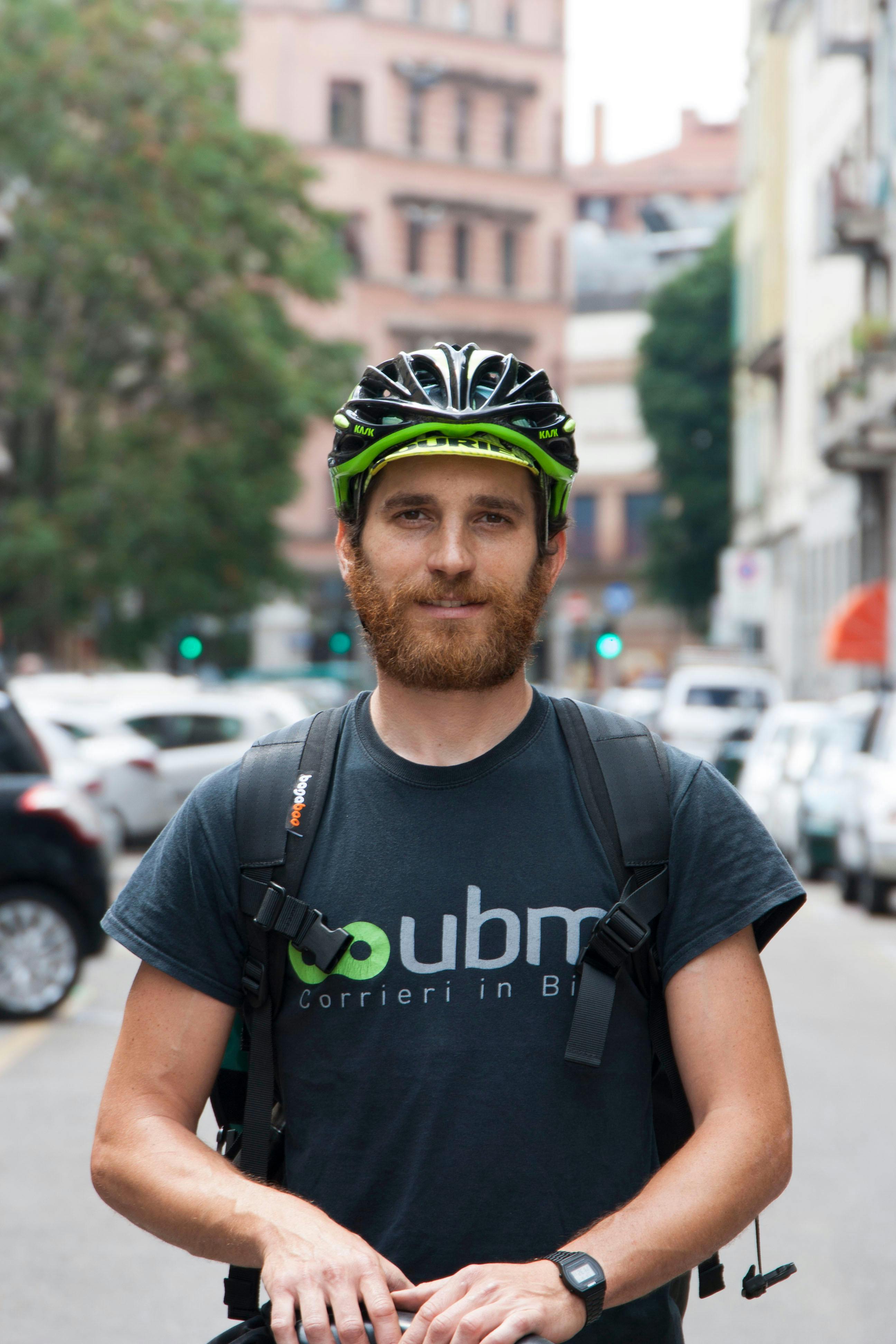 Ricky Albani
Why did you become a bike messenger?
I became a bike messenger because I like bikes and to ride. I knew Matteo from before, so when he asked me if I wanted to do some work as a bike messenger I said yes. I used to be a designer, but quit my job for what was supposed to be a short period of time in order to do so, but four years later I'm still riding.
What do you love most about the job? The freedom. Yes you need to make some pickups and do some deliveries, but you are still on your bike and you can go wherever you want. It is perfect.
What is your favourite thing about biking in Milan? What I like most are the long and big streets where you can push and just go.