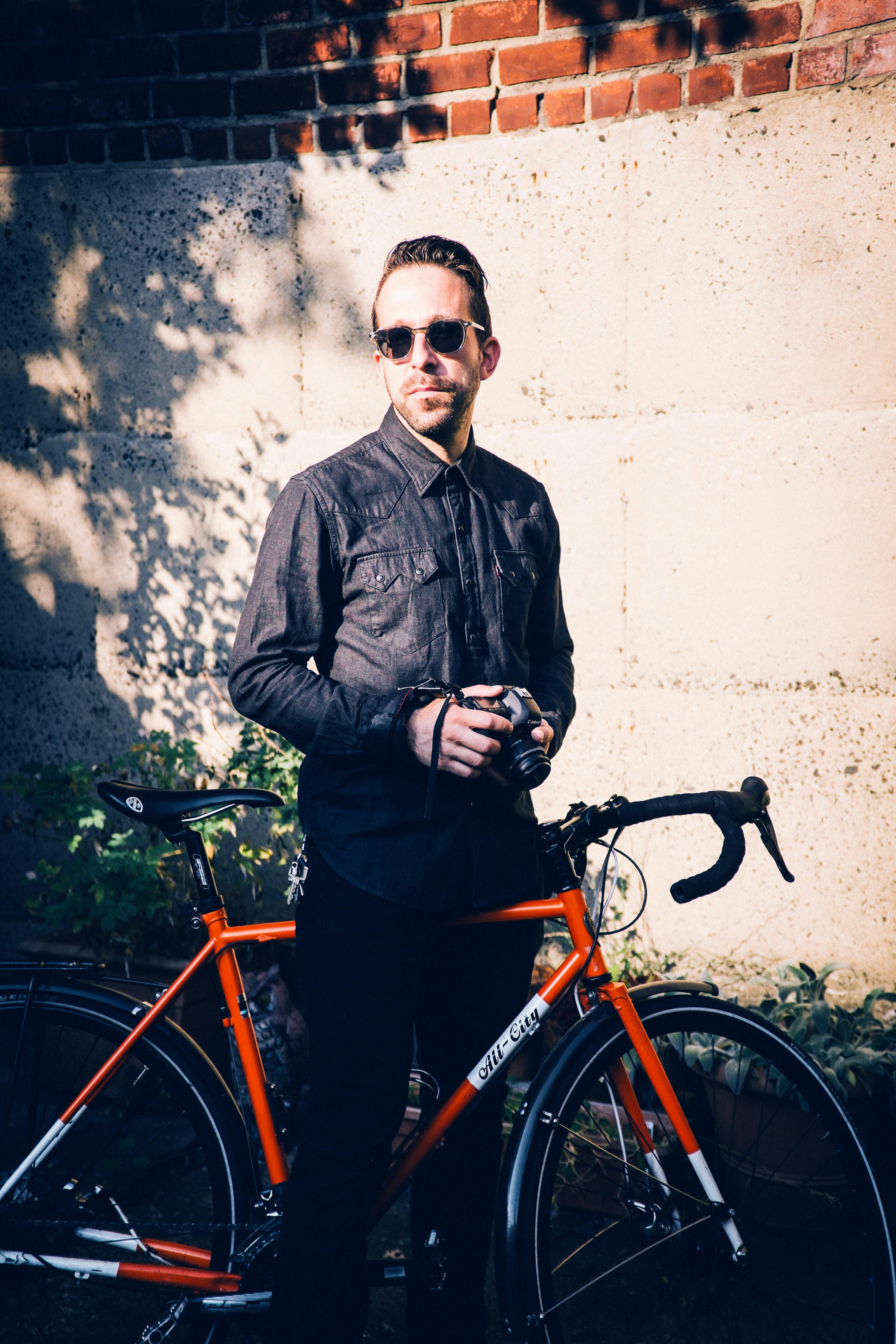 Text: Pernille Mortensdatter Mo
Portrait of Sam: Suzanne E. Shapiro
Photos: Sam Polcer
BV: What are you up to these days, Sam?
SP: Currently, my photo work is primarily assignment-based. A lot of travel stuff, but the occasional culture item for publications like the New York Times or other magazines and newspapers. I was just hired to do some street style stuff for a clothing label. As far as non-photo stuff goes, I've been the Director of Communications for Bike New York, a cycling education and events nonprofit, for a few years. We run the largest free bike education program in America, and it's funded by our bike events, most notably the TD Five Boro Bike Tour, which is the largest bike ride in the country and one of the biggest rides in the world. 32,000 people ride on 40 miles of car free streets in New York City on the first Sunday of every May. All proceeds go toward bike education; we teach bike skills and safety to more than 17,000 kids and adults in New York City every year, for free. We're all about getting people on bikes, whether it's in a class or on a bike ride.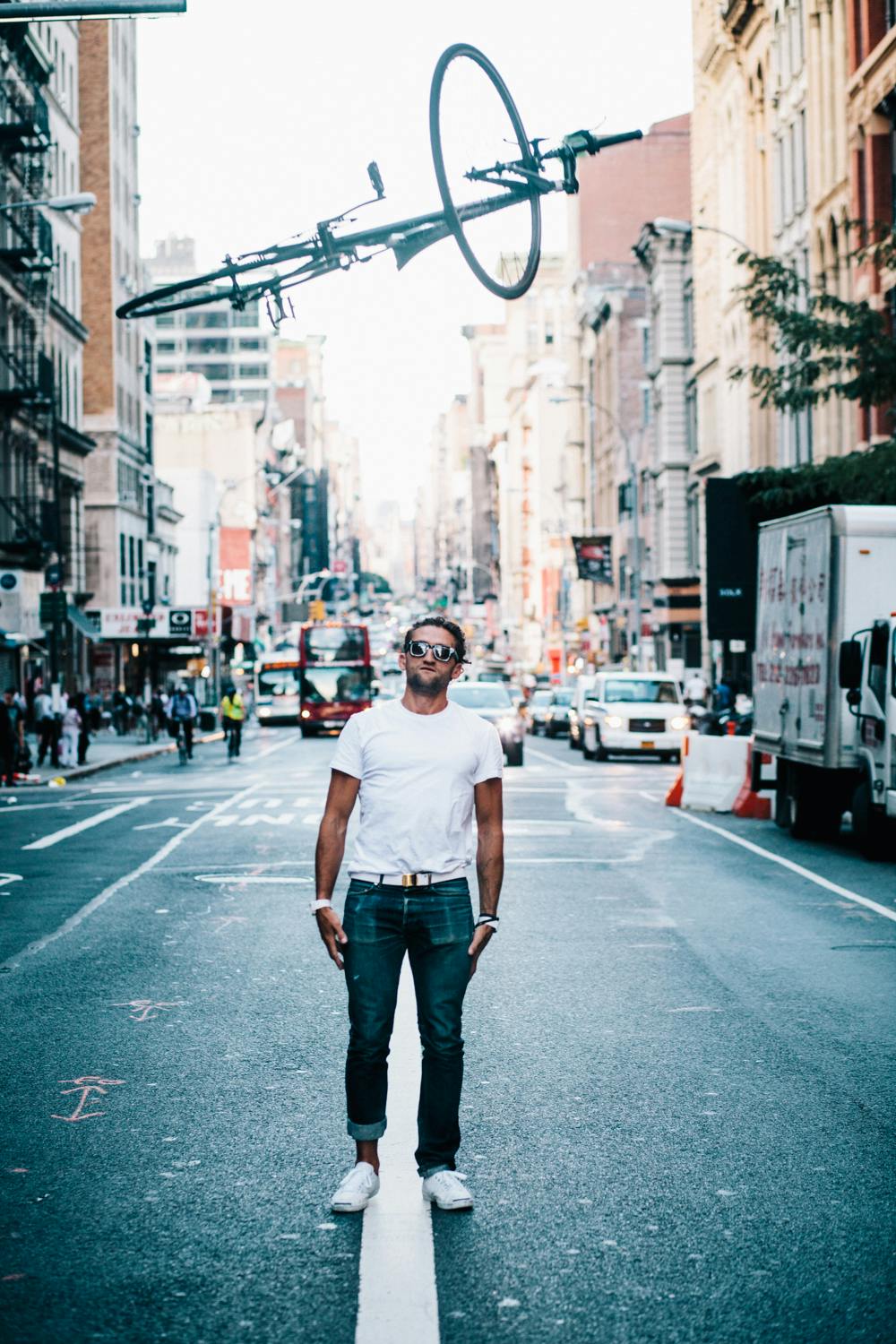 BV: How would you explain your relationship to cycling?
SP: Riding a bike started off and remains a really, really fun way to get around. I suppose it's also something that connects me very deeply to wherever I happen to be riding—primarily when I'm home here in New York, but sometimes when I'm traveling. There's a line in Iggy Pop's "The Passenger": He sees the city's ripped backsides/He sees the winding ocean drive/And everything was made for you and me ... there's something about that "ripped backsides" bit. You're cutting deeper, seeing more, getting more when you're riding; seeing the parts of a place that others don't get to see. I find that when I'm not riding, I'm just, like, dipping my toes into wherever I happen to be.
I ride an All-City Macho Man Disc, which is technically a cyclocross bike, but I don't ride cyclocross. I just like something sturdy enough for potholes but something that's reasonably fast, too. I shot a lot of New York Bike Style riding around on a beat-up old Lotus road bike from the '80s; it looked neat, but rode terribly. I'm very happy I upgraded.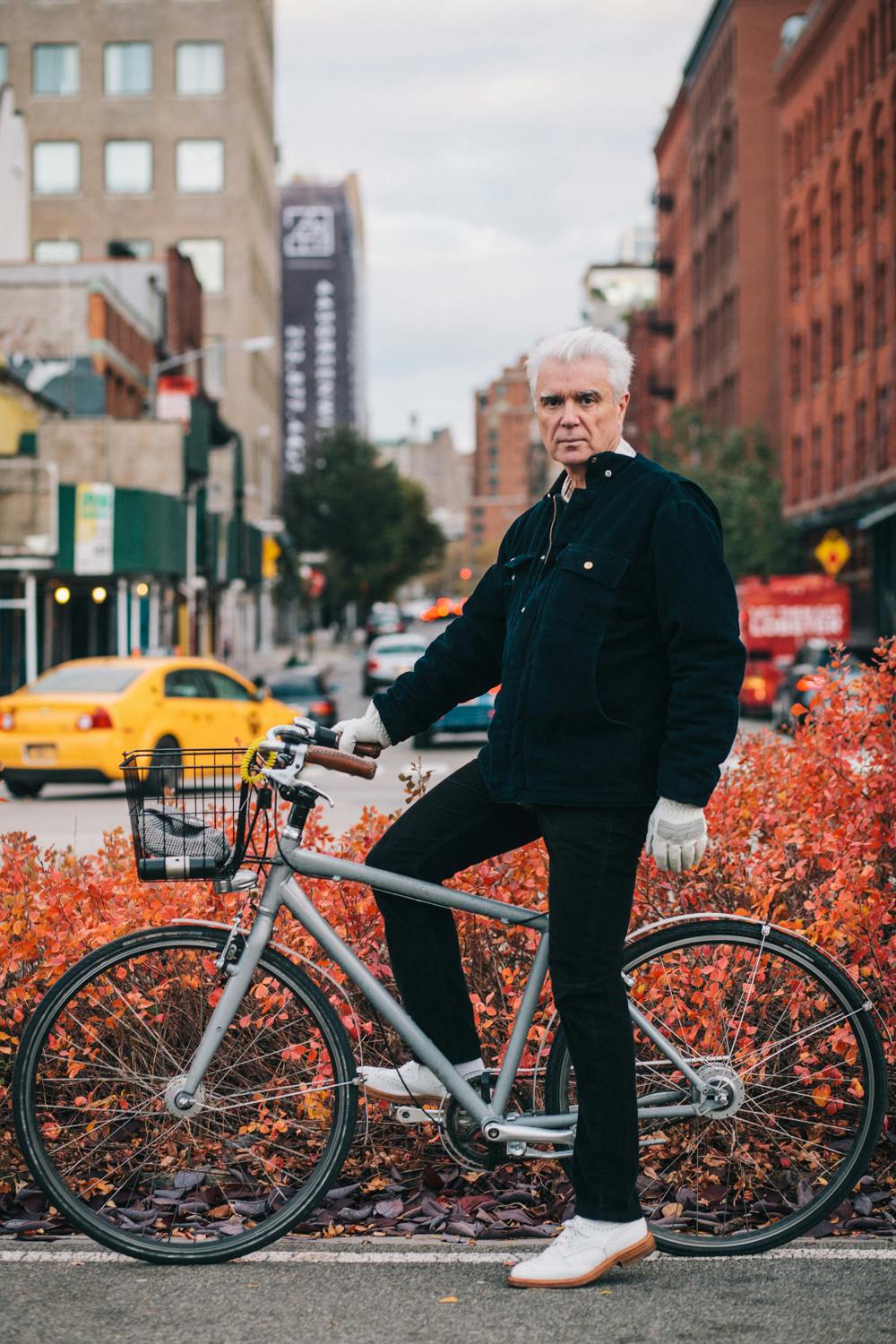 BV: Tell us about the life of a street style bike photographer.
SP: I suppose what makes street style bike portraits different is that you're scouting for models who are moving quickly, while on bikes! There are so many times when I'm waiting on a street corner, and some super-stylish person comes strolling by, and I'll wish they were walking their bike or something. The Sartorialist has it so easy!
When I'm shooting bike portraits, I'm also pinballing around little areas, chasing after people, finding interesting backdrops, posting up on street corners. So that's another way my bike connects me to the city. The bike portrait project is as much about New York City as it is about the riders and their bikes. Seeing where light falls, where the cool walls are, what spots have unique character.
Once you decide you'd like to photograph them, then you have to approach them. Sometimes that's easy—at an event, like, say, an alley cat—but sometimes that means turning around, chasing after them, catching up to them at a stop light, and convincing them to spare a couple minutes for a portrait. If they agree to it—most of the time, they do—first you have to find a backdrop that works, pretty quickly, and then the chances are pretty good you're dealing with someone who isn't a model. All of it happens quickly, and I know this is kind of dorky to say, but: It's kind of exhilarating. It's a great feeling when a good portrait comes together so quickly. Some days I'll ride around for hours and only get one portrait; other days I'll call it quits with six or seven. A bike is an excellent prop—it's something that the model feels comfortable with. It gives them something to do with their hands; it's a security blanket of sorts. Most times, I won't give any direction right in the beginning, just to see what they do with the bike—and those are often the best shots.
You're catching the model at their happiest… and who doesn't feel great when they're riding a bike? The idea behind the project is to show that riding a bike can look as good as it feels, and, in doing so, inspire the viewer to get on a bike. All I have to do is capture that feeling.
Website: www.sampolcer.com
Blog: www.preferredmode.com
Book: New York Bike Style, published by Prestel.
Bike New York: www.bike.nyc