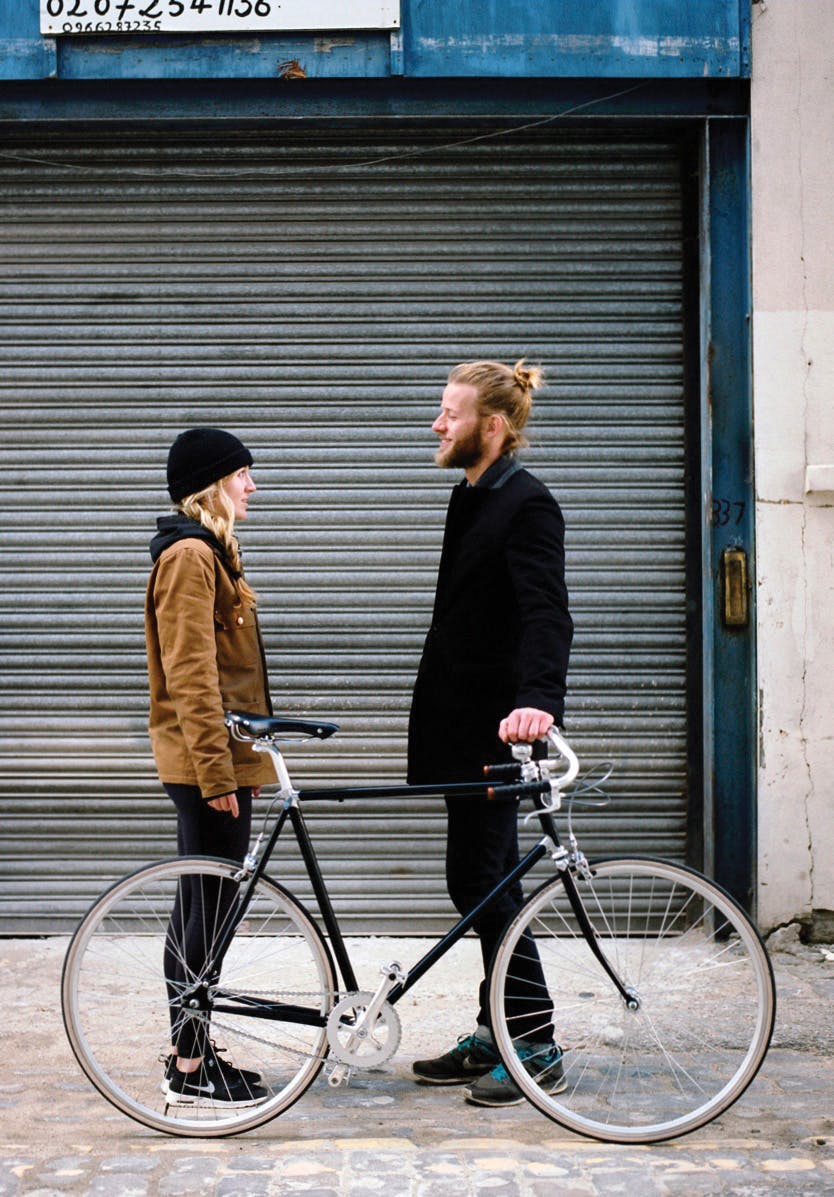 Text: Janna Brom
Photos: Jonathan Cherry
Dog Photo: Janna Brom
In Clapton, East London, a husband and wife duo share a warehouse studio. Kennedy City Bicycles is run by James and occupies the first floor, whilst Florence manages Petalon Flowers on the ground floor. The couple launched their two bicycle businesses within a couple of weeks of each other and they couldn't have done it without each other.
"Both businesses needed each other as we have different skill sets", James says.
"And it was necessary as we did everything, we didn't pay anyone, we even did our own websites" Florence adds.
James' Kennedy City Bicycles are made with simplicity and choice in mind, focusing on making good quality bikes at an affordable price. Florence's business Petalon Flowers delivers fresh and beautiful flower bouquets by bicycle around London. The couple met in London when they were both 22, but shared friends from their hometown, Bath, as well as from university. They both grew up cycling and share the experience of going from the hilly landscape of Bath, to the flatter terrains of London:
"We grew up in Bath which has the opposite cycle culture to here - it's very hilly. So we both grew up on big hills. You would go on a ride, or do a muddy trail. But not cycle every day like you do here." In London James started cycling to save money:
"That's how I got into repairing bikes as I didn't always have the means to pay someone else to do it".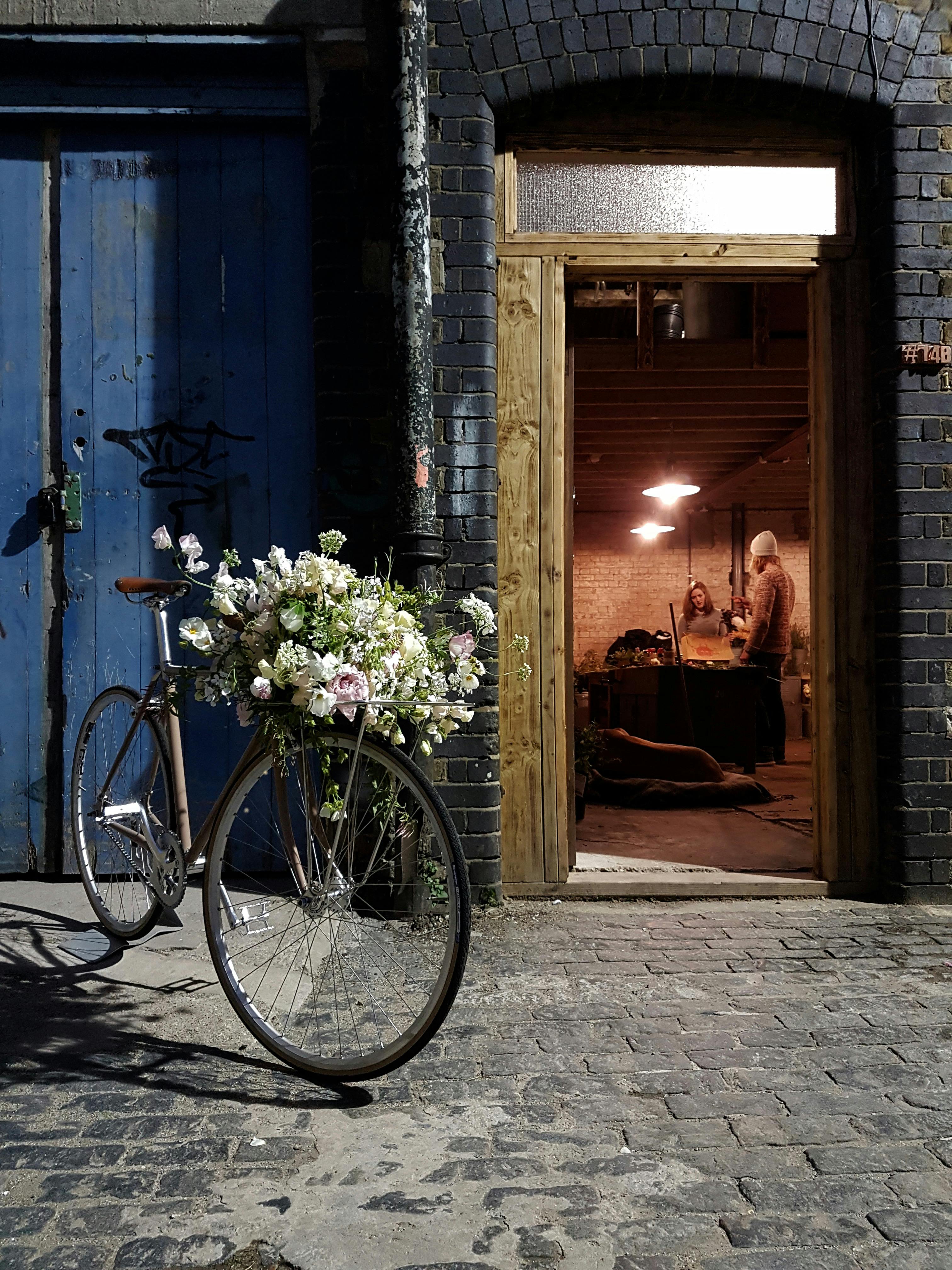 After a while James started bugging Florence about cycling and bought her a very old Dutch bike as a birthday present. The bike was in such bad shape that one day when Florence squeezed the break, the break handle fell off. On top of that, London back then (around 2010) was a very scary place to ride.
"I had barely ridden, so I was very intimidated. This was even before the Boris bikes, and James would get up early and cycle with me to work and back for to weeks so I could get used to how the roads worked. I followed him like a little duckling." This helped Florence learn and understand the rules of the London roads. "That wouldn't be so necessary now", James says.
"Now you could never drive in London and not account for cyclists as drivers used to be able to back in 2010", he concludes.
It was shopping for Florence's second bike that got James thinking about starting Kennedy City Bicycles. Florence ended up with a bike from Nologo, but the process of looking for a bicycle made James identify a gap in the industry and allowed him to research the market.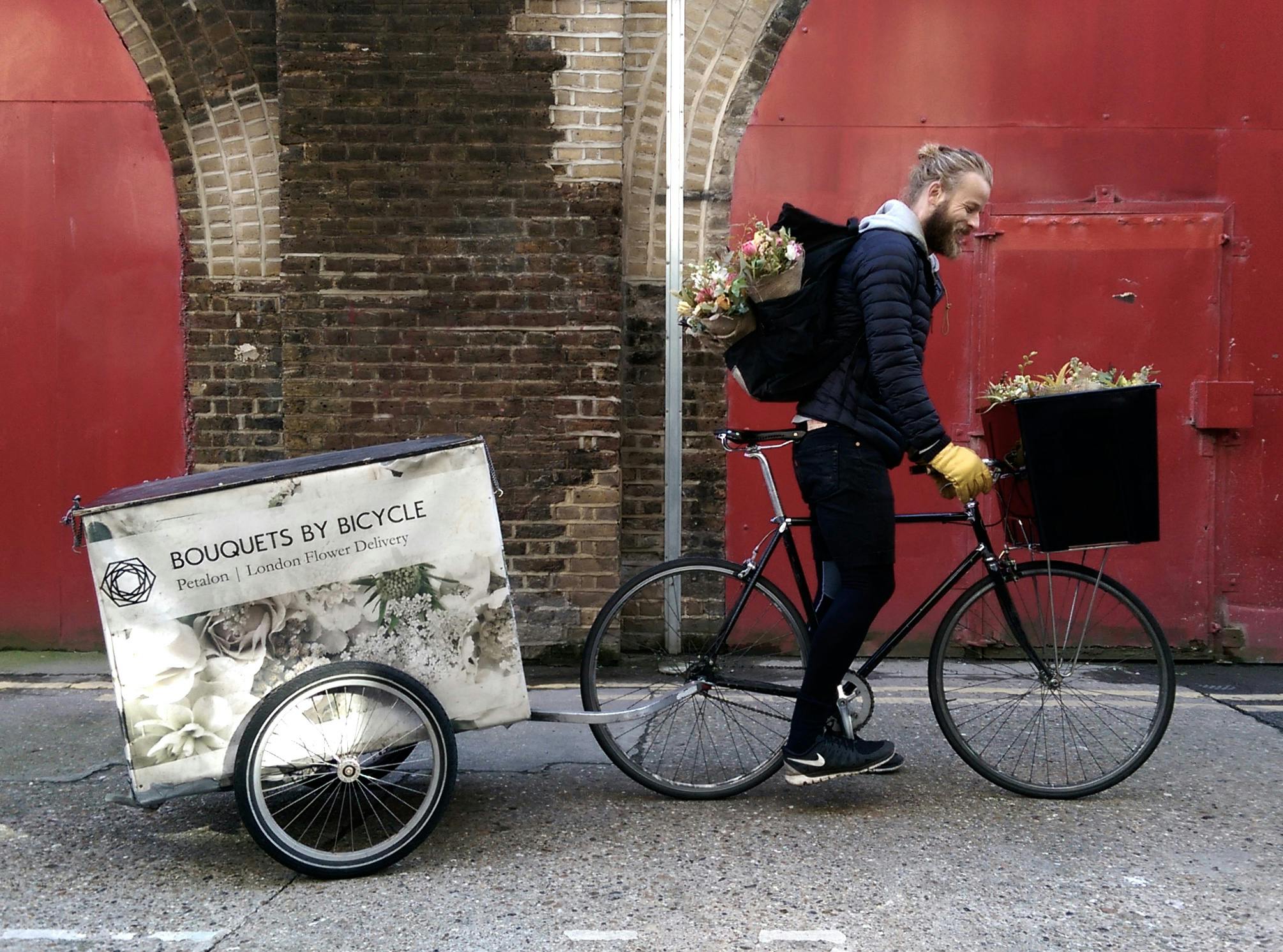 James planned his business for a year, ordering samples and parts and building prototypes. Whilst James was working at home with their Great Dane, Huxley, Florence was inspired to quit her job and pursue her dream as well.
Kennedy City Bicycles originally offered identical bicycles with a range of colours and variety of handlebars, but has evolved and now offers a wider range. They now offer three bicycles: The KCB Original: with your choice of colour, size and bar shape. The KCB London: a custom-built track bicycle, made to order. The frame is brazed and painted in Hackney then paired with a copper plated front fork, and the KCB Copper: A custom built, copper-plated track bicycle hand-made in Hackney.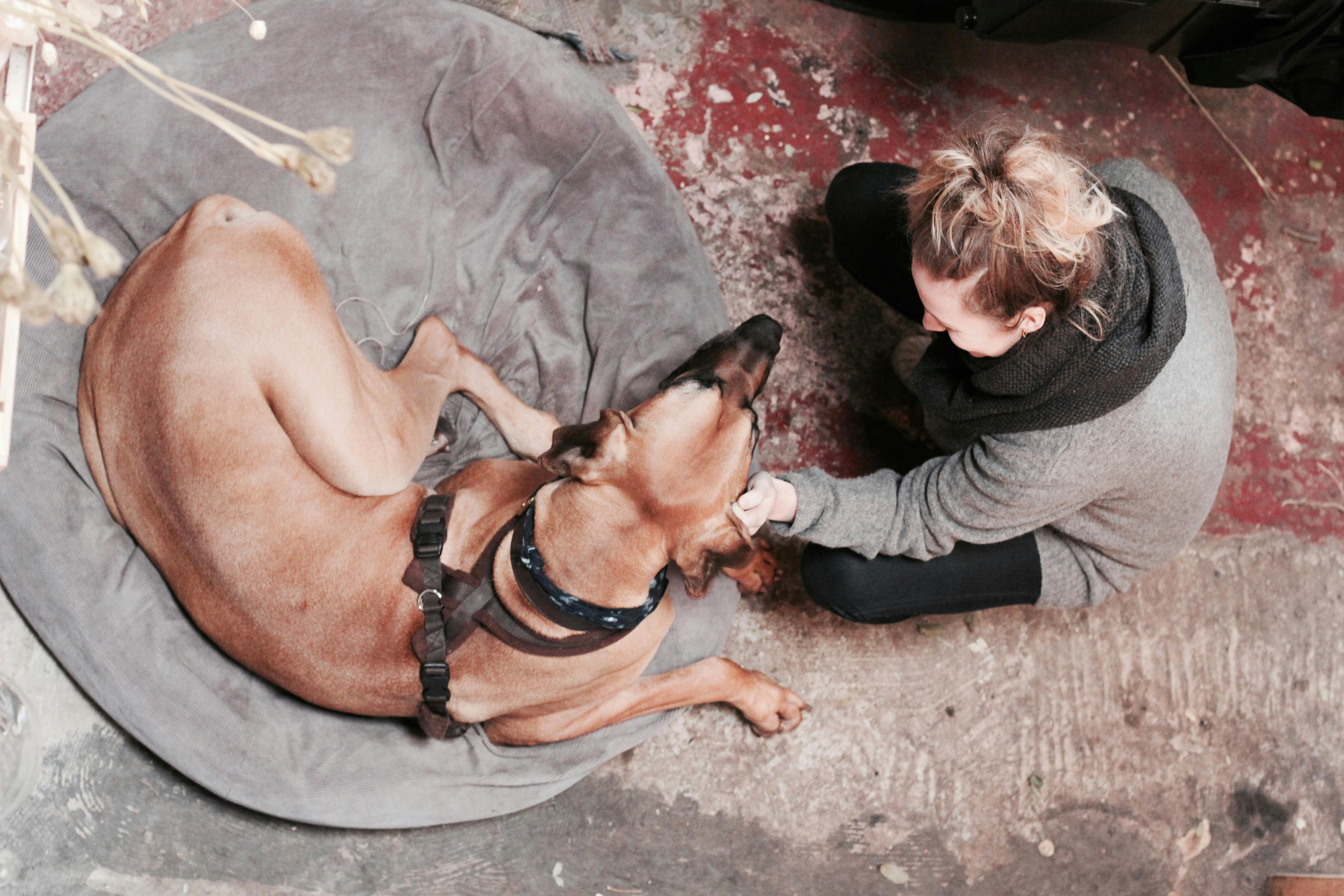 For Florence, 2016 has been an incredibly busy year. Besides shooting and publishing a coffee table book about flowers, arranging and making bouquets and flower crowns, to gift-wrapping decorations, she has organised a series of very popular workshops, which include introductions to floristry, a bouquet workshop and wedding floristry.
Touring the workshop of Kennedy City Bikes and seeing bouquets of beautiful flowers being prepped for deliveries, one can only admire the enthusiasm this couple has for bicycles. With a brilliant product and impeccable yet personal customer service this hardworking duo have really nailed it. The Kennedys are living the dream!
"I suppose we are", they both agree.