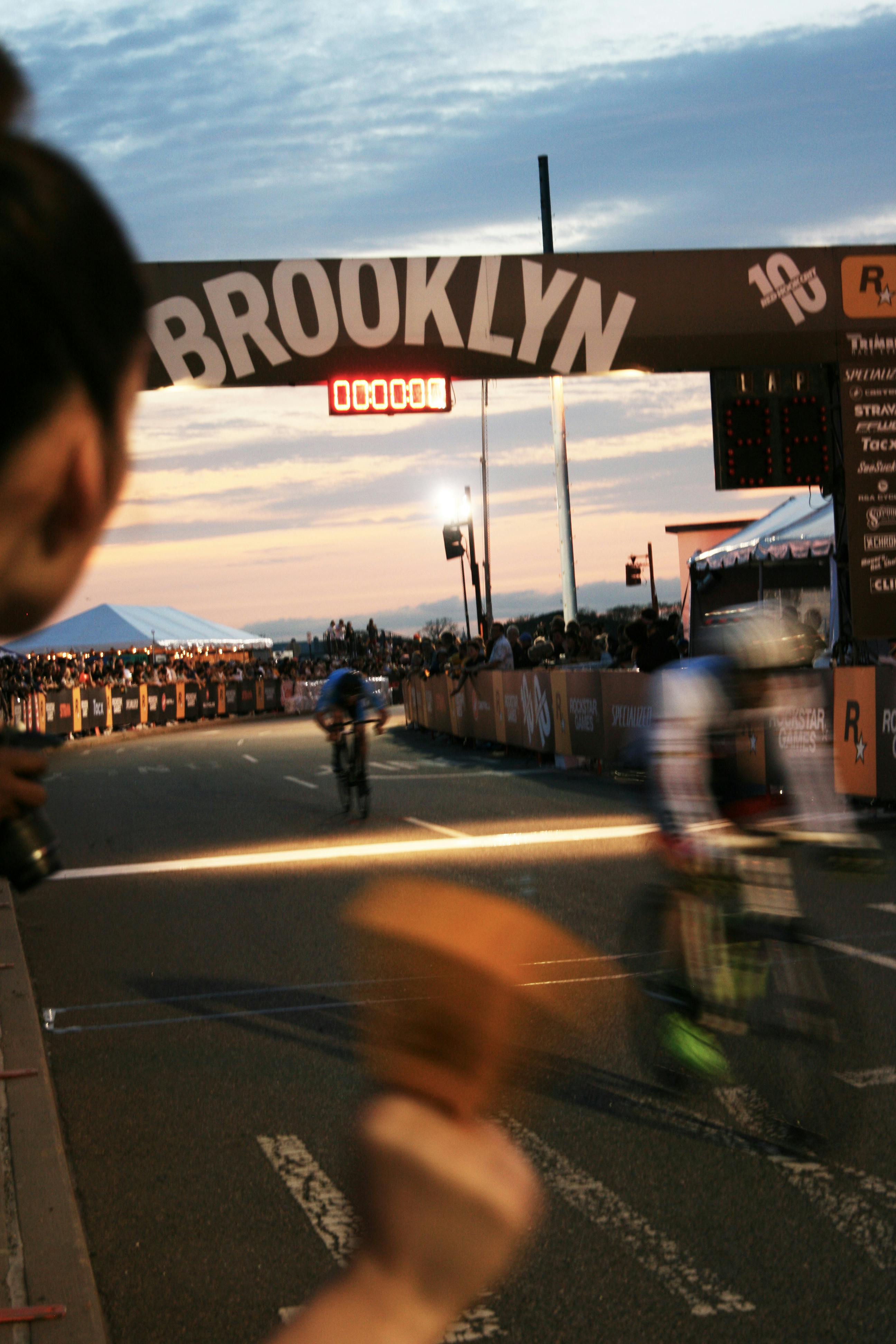 Text: Pete Dawson
Photos: Mari Oshaug
Poster illustration: Kurt Mcrobert – kurtmcrobert.com
Organized by David Trimble for his 25th birthday, the race followed a simple format: track bikes, no brakes, closed circuit, fastest rider wins. Today, hundreds of athletes from over 50 countries test their mettle in what has become the grittiest, wildest, most nail-biting urban bike race in the world.
The Red Hook Crit was the first event to bring together three cycling disciplines: velodrome track races, road criteriums and fixed gear alley cats. The unforgiving and highly technical course features multiple hairpin turns and fast straightaways, with riders reaching speeds of up to 65 kilometers per hour.
The event attracts a wide range of competitors, including Olympians, world champion sprinters, professional road cyclists, bike messengers and even commuters. Riders can be seen wearing anything from shorts and a t-shirt to lycra skinsuits. The multidisciplinary nature of the event, combined with a fast spectator-friendly format, makes the race a magnet for all kinds of cycling enthusiasts. The Red Hook Crit has proved so successful that organisers introduced the race to Milan in 2010, Barcelona in 2013 and London in 2015.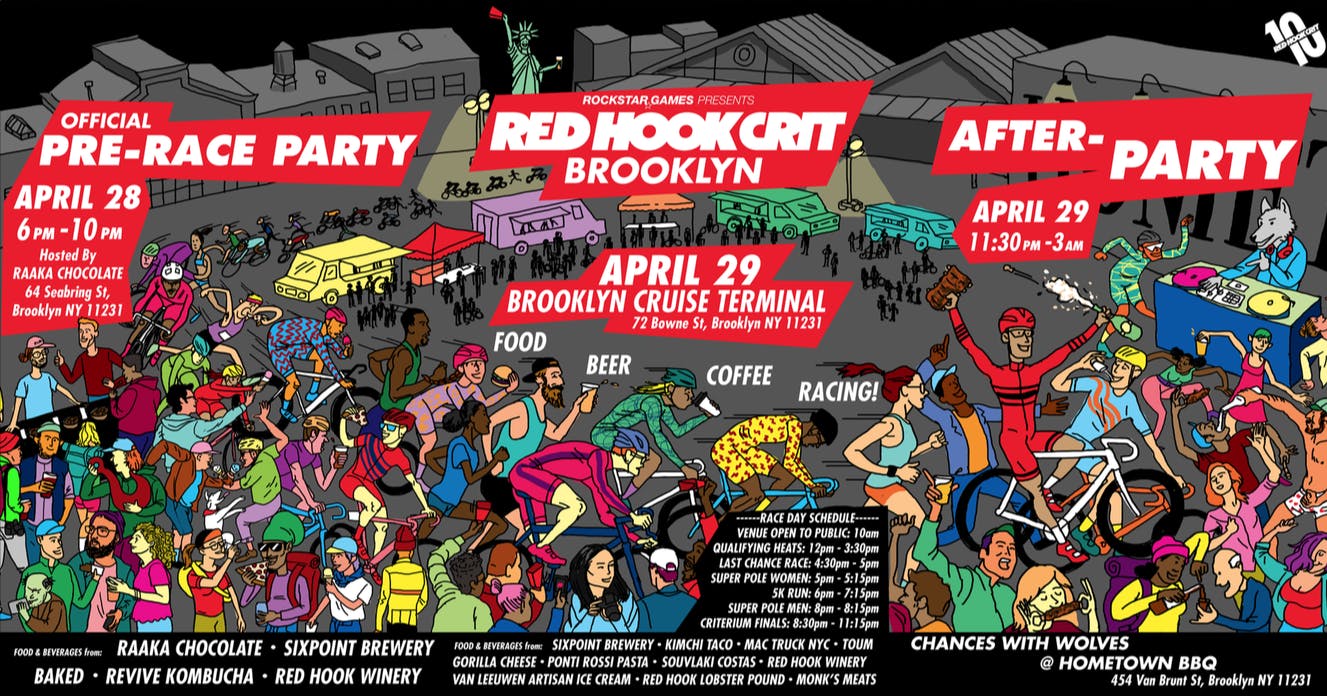 Trimble and his team spend countless hours optimising the course layout, rules and event infrastructure to ensure the safety of riders, but crashes are inevitable in fixed gear races. During the 2017 women's final, an early fall triggered a nasty pileup with over 20 riders tumbling through the air like dominoes. Italian rider, Virginia Cancellieri, went flying over the handlebars and tore a ligament off her ankle in the crash. Incredibly, most of the riders involved struggled to their feet just seconds later, pulled their bikes from a tangled heap and started the race again.
The Red Hook Crit has played an important role in the promotion of women's cycling, introducing a separate women's field in 2014 and paying equal cash prizes to male and female riders. In just four years, the number of women competing in the event has increased tenfold. The level of competition in the women's races is extremely high, attracting elite competitors like Olympic gold medallist and world track champion Dani King.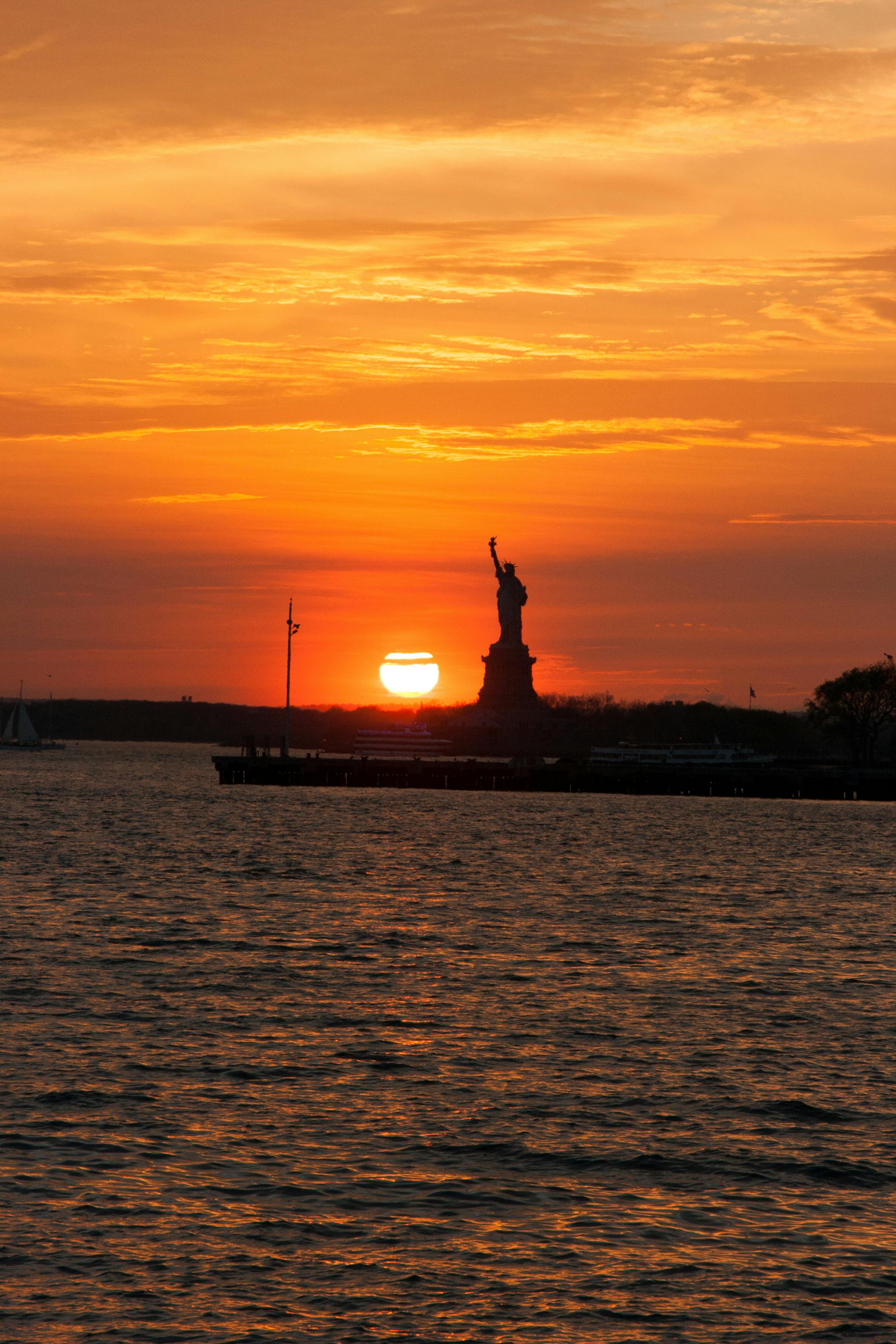 Despite growing exponentially in recent years and gaining sponsors like Specialized and Strava, the Crit has retained its rough D.I.Y. ethos. There are no team buses, mechanics or soigneurs in sight. There is no complicated category system. If you can make it through a qualifying heat, you can race. Here, athletes are responsible for themselves and their rides. Winning the Red Hook Crit is still more about reputation and street cred than anything else.
The Red Hook Crit is the pinnacle of fixed-gear racing for a reason. It's a spectacle like no other, with some of the toughest athletes in the world battling it out under bright lights against the iconic New York City skyline. For the riders, it's an opportunity for greatness. For the spectators, it's a chance to see something truly spectacular.