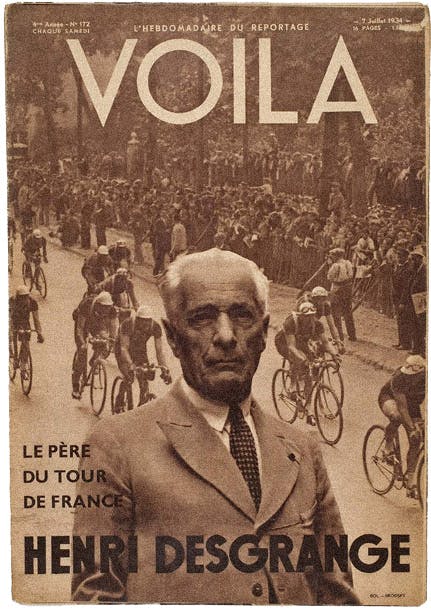 Text: Pernille Mortensdatter Mo
Photos: Archive
Educated as a lawyer, Henri Desgrange (1865-1940) was always a bike enthusiast. While he was biking to work one day, showing his bare calves one of his clients saw him and gave him the choice to either keep his job or leave the office. Desgrange chose to leave the law office.
Now, Henri chose to focus his attention solely on the world of bike racing. After investing in a bike racing arena called Velodrome, Desgrame set the world's first onehour cycling record: a distance of 21.9 miles. Breaking this record increased his involvement in the biking world and he continued whilst writing bike coaching manuals and the book La Tête et les Jambes (1894) (in English, The Head and the Legs). The book described his thoughts on the sport of professional bike racing.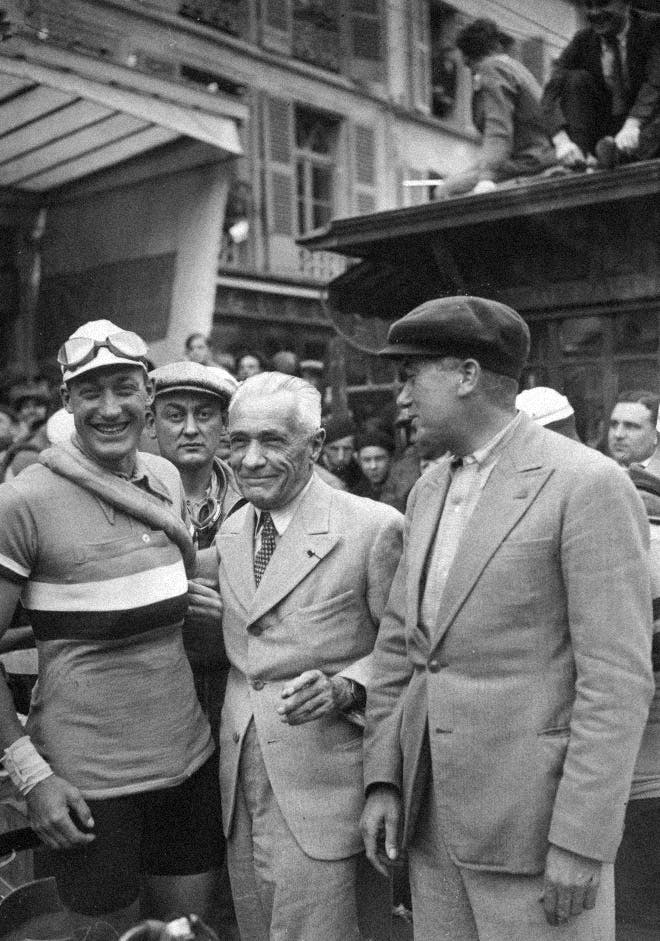 In the early 1900s a sports publication called Le Velo printed an article advocating for the acquittal of soldier Alfred Dreyfus, who had been convicted of selling government secrets to the Germans. Many of the financiers of the paper didn't approve of the article and withdrew their money from the publication and decided to start a rival publication, titled L'Auto. They wanted Desgrange to be their editor in chief. Unfortunately, Henri knew little about the publishing business and the daily newspaper suffered shortly after it's creation. His answer to the problem was turning the newspapers focus to cycling.
Géo Lefévre (1887-1961) was a french sports journalist who is mostly known coming up with the idea of Tour de France. He worked for the first sports daily in France called Le Vélo but eventually joined L'Auto to act as their rugby and cycling correspondent. It was Henri Desgrange who recruited him.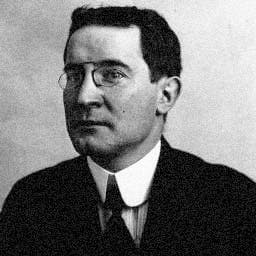 The two colleagues were having lunch at a brasserie called "Le Zimmer" in Paris. This was in the period where the newspaper wasn't delivering expected numbers and Geo was forced to deliver some sort of resolution. He was very interested in cycling; he knows all the pro riders and their fans. He even raced as an amateur and watched the pros every chance he got. Lefévre knew that the long-distance road racers had the most supporters and his attempt to shift their fans' attention to L'Auto was to promote the longest road race there was. "The greatest cycling trial in the entire world. A race more than a month long: Paris to Lyon to Marseilles to Toulouse to Bordeaux to Nantes to Paris." This idea could put L'Auto at the center of French cycling.
Henri said to Géo: "As I understand it, petit Géo, you are suggesting a Tour de France".