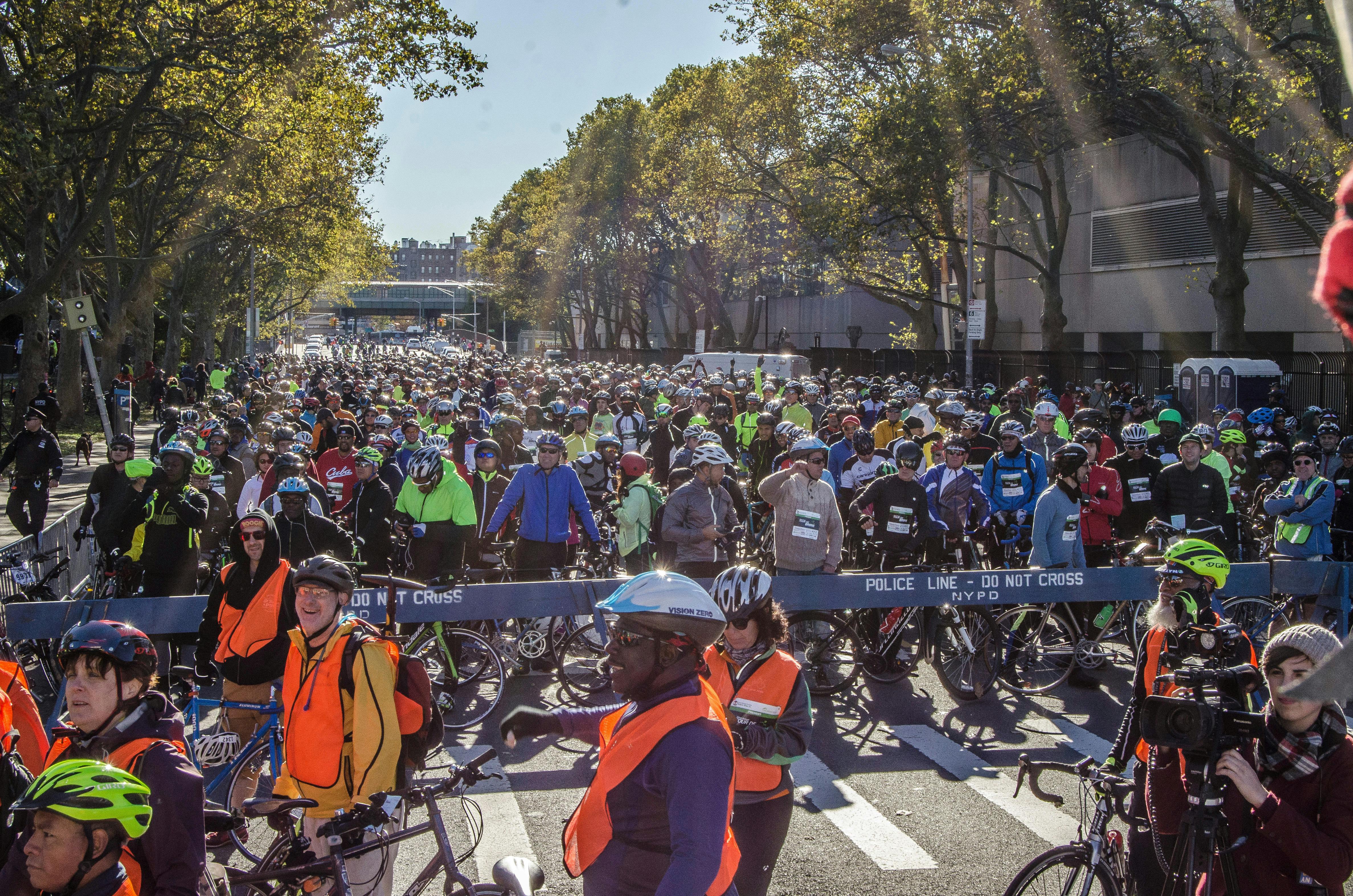 Text: Pete Dawson
Photos: Robert Benimoff
Olga Tirado, Executive Director of the Bronx Tourism Council, says "the initiative promotes cycling, not only as good for the environment, but also as a source of healthy living." Riders can choose from a 40-kilometre route or the tougher 65-kilometre option that covers the entire perimeter of the borough. The event is open to all types of riders, from casual commuters to amateur teams and attracts people from all over the world.
Winding through some of the Bronx's most iconic locations and hidden treasures, the event offers riders a chance to see an oftenoverlooked side of New York City. While the Bronx is known more for its diverse neighbourhoods and gritty industrial areas, it's actually the greenest of all the boroughs with over 25% of its landmass covered by lush forested parkland. The Bronx Parks System outdates the borough itself and includes historic gems like the New York Botanical Garden, home to the oldest trees in the city, and Pelham Bay Park, the largest green space in the city (three times the size of Central Park). Riders are even treated to stunning harbour views at Orchard Beach and the tiny seaport community of City Island.
Olga believes that New York is gradually becoming a more bike-friendly city through initiatives like the Tour de Bronx. "The Bronx was the first borough to promote its greenways in this manner and now the other boroughs (Queens, Brooklyn, Staten Island) are also following suit," she says. The growing popularity of the Tour de Bronx indicates that New York City is reaching a critical mass of cyclists on the roads, which can only improve safety and infrastructure. It also shows that New Yorkers share a deep connection to these cherished green spaces and will fight to keep them. In a city this dense and congested, the Tour de Bronx offers a rare opportunity to find silence amid all the noise.