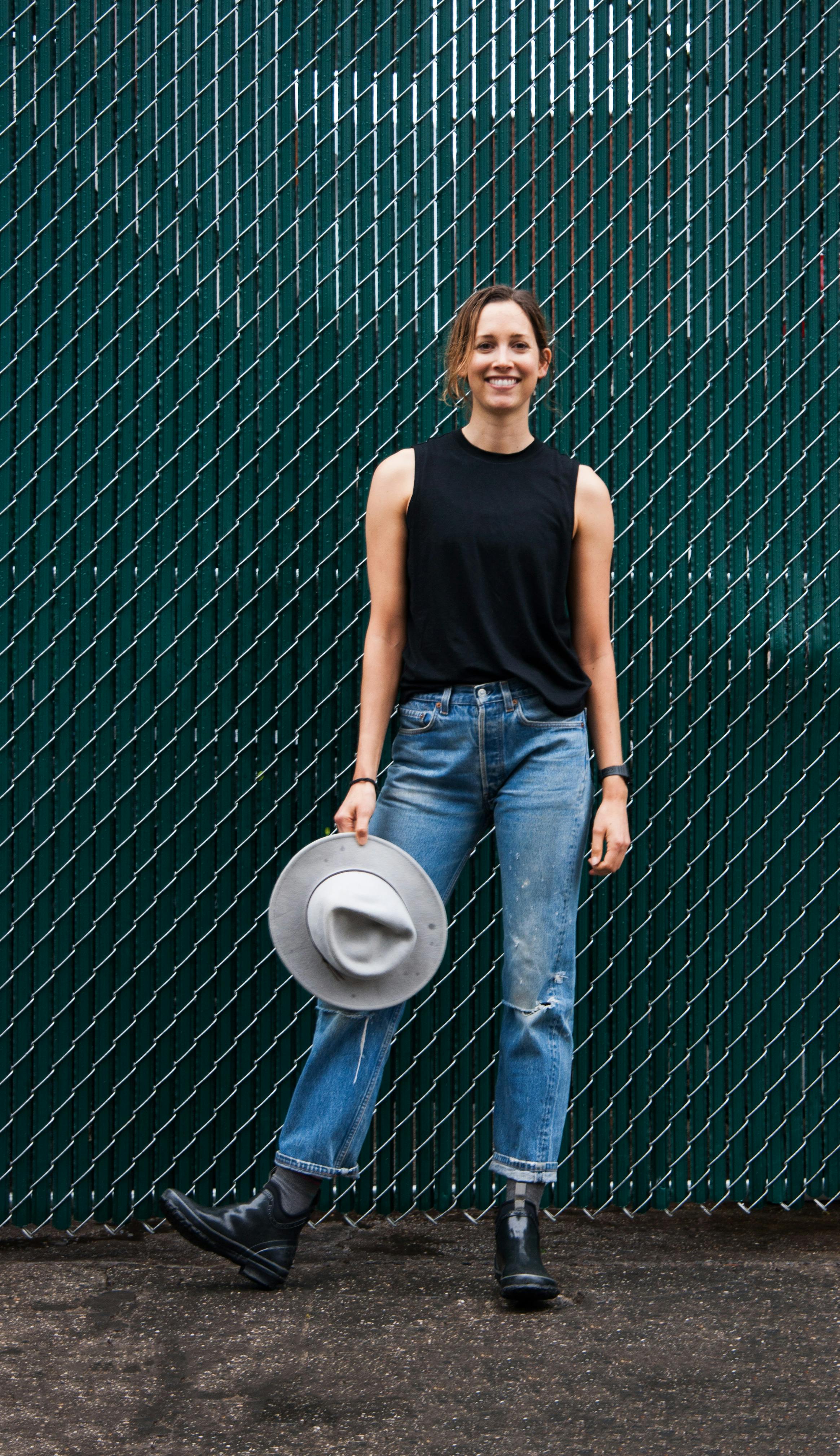 Text: Silje Strømme
Photos: Mari Oshaug
"Oh my gosh, I've been riding since I was a little kid", Alaina Sullivan exclaims. Sitting in the back room of Marlow and Sons, over Chai lattes and the pouring rain outside, we go back to the beginning of the 29 year old's passionate history with cycling.
"I've been an athlete all my life", she says.
Alaina's sport growing up was swimming - and she was good at it. She swam through college, but after a shoulder injury she was instructed to get into other sports as well. She got her dad's old steel frame Fuji and started riding with him around her native Cleveland, Ohio.
"At first, 13 miles felt so long but became easier as we went out for several hour rides. Riding around the hilly backroads up by Chautauqua Lake gave me the cycling bug and I realized that this sport is amazing. It was so beautiful! While I was riding I wore a permanent grin. Swimming was not like that. It was a love/hate relationship of something I was good at, but I mostly hated it."
When she moved to New York in 2011 to pursue a career in graphic design, the old Fuji came with her.
"It's funny because New York doesn't feel like the most bike-friendly place to live. I should have moved to a place like Colorado or California where you can just get on your bike and go", she laughs.
But what Alaina soon discovered was the community of New York riders. After doing laps in Central Park by herself, she started toying with the idea of racing, which, if you think about her competitive background in swimming, was something that "was always kind of there".
"But I also didn't want to ruin the sport for myself, because I loved it so much. Competing would be a commitment and totally shift the game".
Instead, she found the women's Rapha rides, and "just Rapha in general".
"It's funny because you go out on the Rapha rides and you meet these new people. Often you go out for seven hours with totally strange people and during the day you discover that they are awesome. I've made some really good friends from it, and that is kind of how I ended up with road cycling".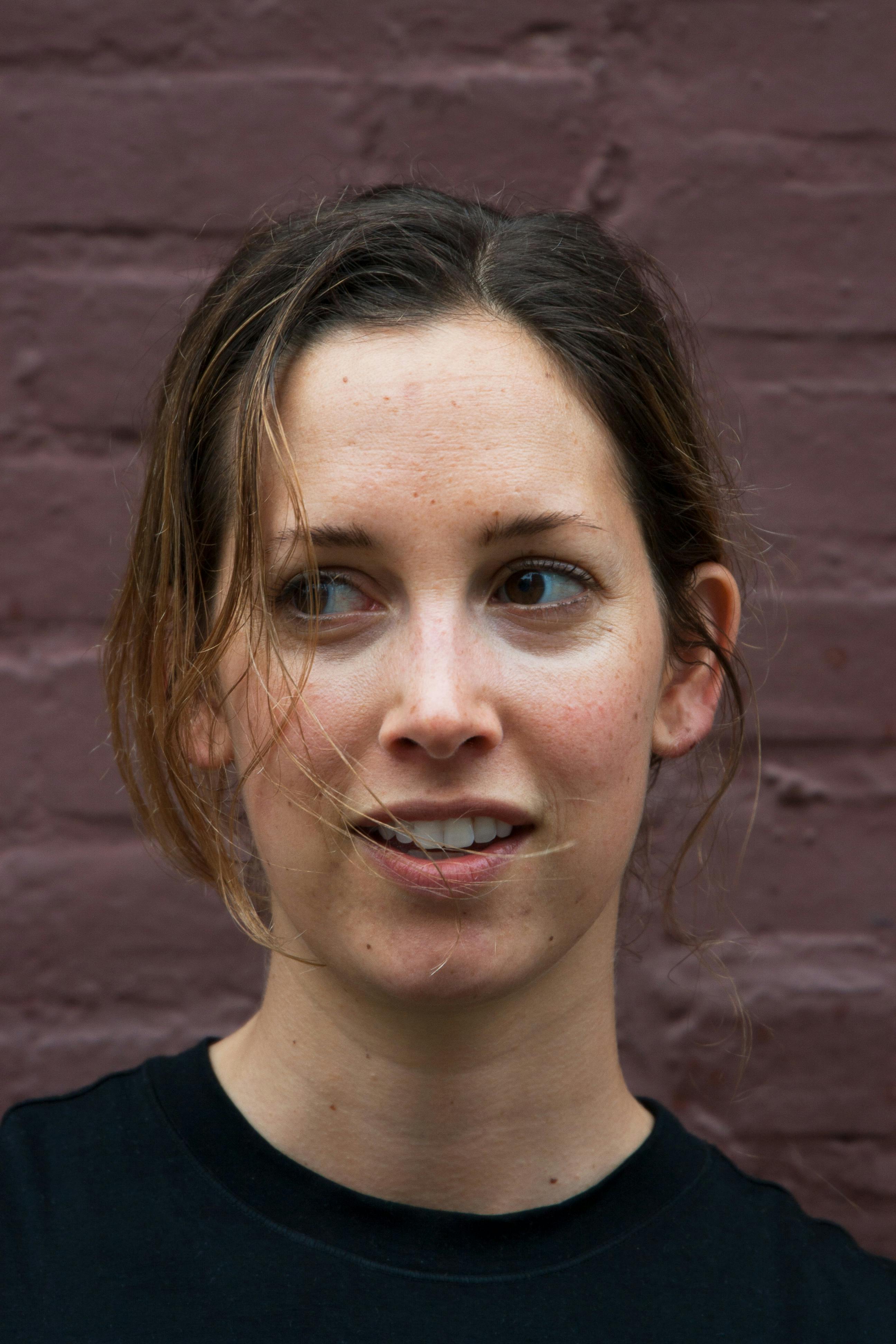 Coming from such an individual sport as swimming, how did that affect riding in a group?
"I'm good at individual sports and at team sports that are individual. When you compare swimming and riding it is actually pretty similar. When you are riding in a group and swimming in a lane with other people they both have drafting, you could totally drag off someone both in a lane and on the road, you have the etiquette of passing… So I guess I picked up on it pretty quickly", Alaina says.
Although she's not doing competitive racing, "you can't really shake off that competitive edge", she says.
"I feel like cyclists are often competitive with each other, even though they are not competing. It can be all fun and games in the park; there are always people who want to race you. So I definitely think my competitive side comes out."
Having had to deal with coaches her whole life, Alaina has always been about enjoying riding saying "your body knows how to cycle". However, she did realize that there are things a self taught cyclist is not aware of and decided to get a cycling coach to get some "fun little tips and tricks" she can apply to her riding.
"I want to explore it, but not dive into it. Racing on a competitive level is such a commitment. I think it would be really good though… I would love to do triathlons. But I don't know… I'm more about enjoying riding".
In 2016, after eight happy years together, the great Fuji had to surrender to a new bike. For Alaina it was a game changer.
"I went to a place that I knew had really good bike fitting services, a place in Dumbo, Brooklyn called Red Beards Bikes. As I walked in with my bike the guy working there just looked at me and said, "that bike doesn't fit you".
Alaina had thought it was just her saddle that was wrong, causing her pain while riding. It turned out to be the whole bike that was ill fitted. She ended up doing a bike fitting, which concluded that she needed a custom bike (she has, in her own words "weird geometry").
"I ended up getting a titanium frame from the US-brand Seven. Having a bike that fits you is great… Knowing that nobody else can ride my bike and feel the way I feel when I'm riding it. I got the bike in the spring of 2016 so that summer I really got into riding".
But although she now has every tool she needs for exploring and evolving at road cycling, she still comes back to her love for commuting.
"Riding in the city can be really daunting on people, but once you kind of get into it, it makes the city so much smaller.
You have to be so present, which I think is really awesome. When I first moved to New York I used riding as a way of exploring the city. Because I didn't have a car, I would ride to far off places, places I wouldn't necessarily go to if I weren't on a bike. It is such a good way to explore places".
"Riding in general has something so meditating about it".
"Commuting is probably my favourite part of the day, to be honest. In the morning I love it because it refreshes you and you almost forget that you are going to work. You have to be super, hyper present all the time. There is a bit of rush to it and it makes you feel a part of the city. Riding home though… sometimes, at the end of the day, I'm just like "I'm so tired, I don't really want to ride". But the moment I step on my bike I'm able to remove myself from whatever happened that day. You get your heart rate going. You feel alive".
"I think riding in New York has made me a more curious cyclist. There is so much to see and feel around here. I feel really grateful to be able to cycle in order to get access to that. I think I have grown a lot technically and in riding ability by riding here; Being comfortable riding along busy streets and riding in groups. I feel more in charge and like a better rider".
Alaina is a senior designer at Bon Appétit magazine and a keen hobby chef. Recently she participated in Chefs Cycle "for no kid hungry", a 300 mile fundraising endurance event featuring award-winning chefs and members of the culinary community. Here she shares her recipes for the ultimate snack during a ride.