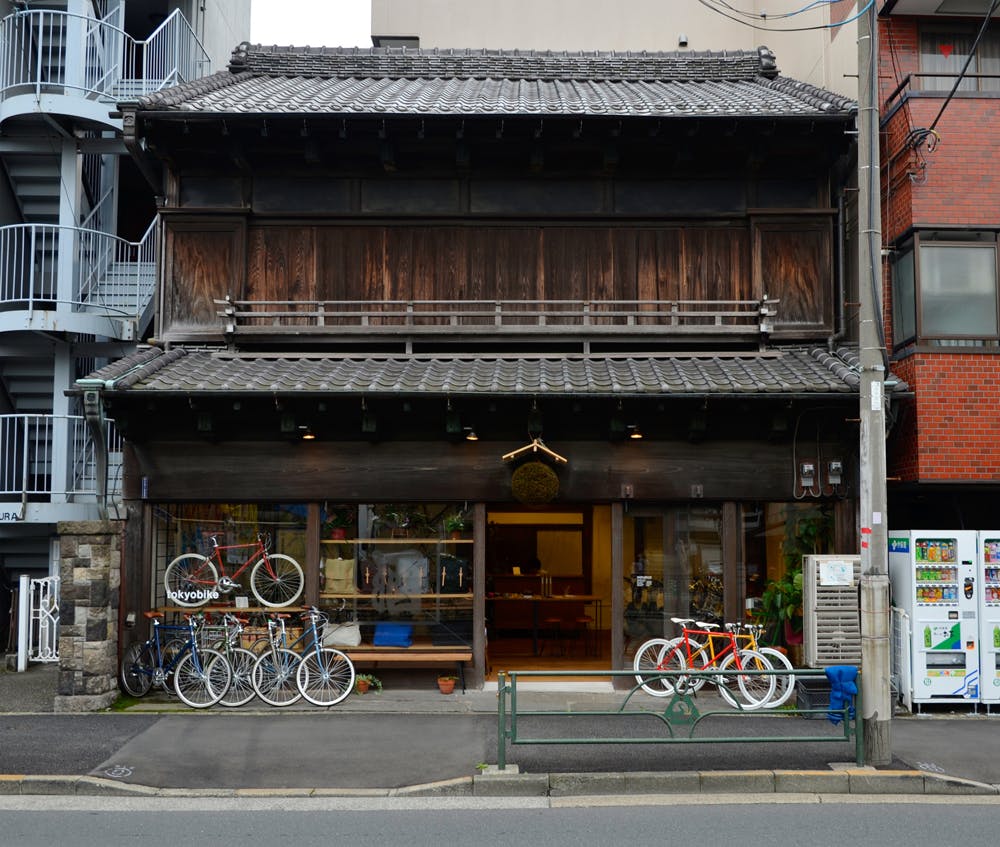 tokyobike is based on the concept of "Tokyo Slow". Yanka, the small neighbourhood where Ichiro Kanai founded tokyobike back in 2002, is known for its slow pace and traditional lifestyle. If you want to experience craftspeople plying their trade in small workshops, this is the place.
A tokyobike bike emphasizes on comfort. It is built to be easy to ride, and by using smaller wheels than those originally found on European bikes it allows for quick acceleration. The smaller wheels will in addition enhance the riders control over the bike, and the low weight makes it easy to carry it around. That will definitely come in handy when you live in a big city like Tokyo.
- Tokyo is very busy and filled with hills and traffic signals. We want the first pedal to be as light as possible in order to ensure easy acceleration and a stress free ride. All of our bikes are built for cruising the big city, and therefore we have removed functions that are not necessary in order to keep the body light, says Ms. Azusa Nagazhima, CEO member of the tokyobike board, about why the unique design of a tokyobike is so suitable for the Tokyo streets.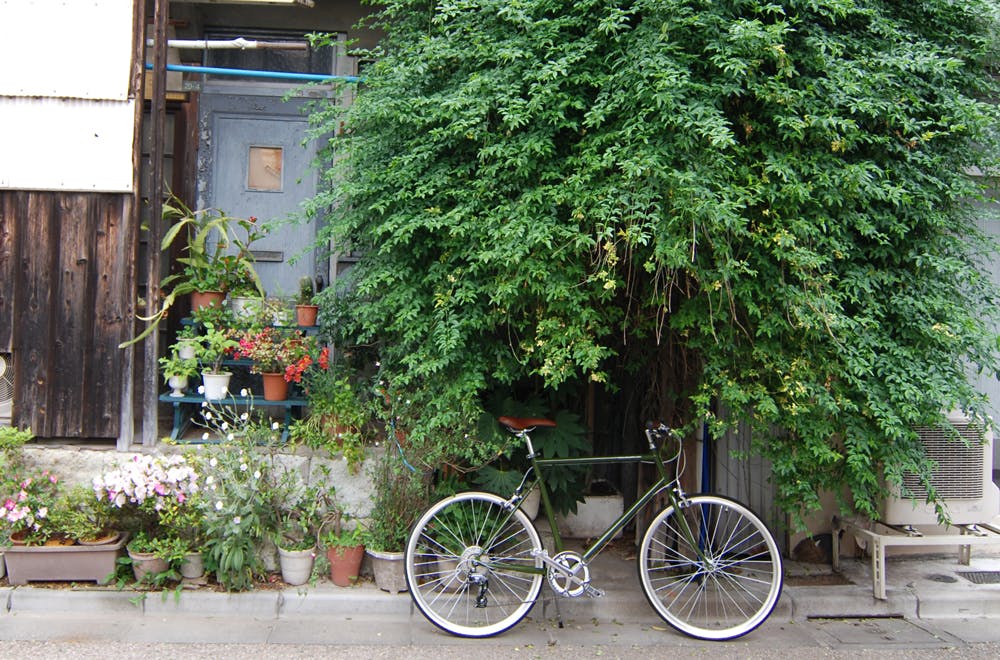 Make it your own
The tokyobike gallery features all the current models for sale. The pre-built colourful bikes are very appealing, but if you want something really special, you can build your own model by choosing the frame, wheels and other components. Naturally, the price of building your own custom made bike is higher than of those pre-built, but it is worth it. The gallery also hold a carefully selected selection of parts such as bike locks, pedals, clips and key chains, so you can make your bike just as customized as you want. In addition tokyobike also features accessories from Brooks and Gropes, among other apparel and goods companies.
If you want a pre-built bike designed by tokyobike you must be prepared to pay between ¥30,000 and ¥70,000. In return you will get a high quality bike, and the lifestyle that comes with owning a tokyobike.
- I think the lifestyle of tokyobike is very important. A bike is one of those accessories that gives you additional fun and personality, just like fashion, art, food, travel and music. We hope that the people using the bikes enjoy using their senses, feel the city, the seasons and the atmosphere, Ms. Azusa Nagazhima declare.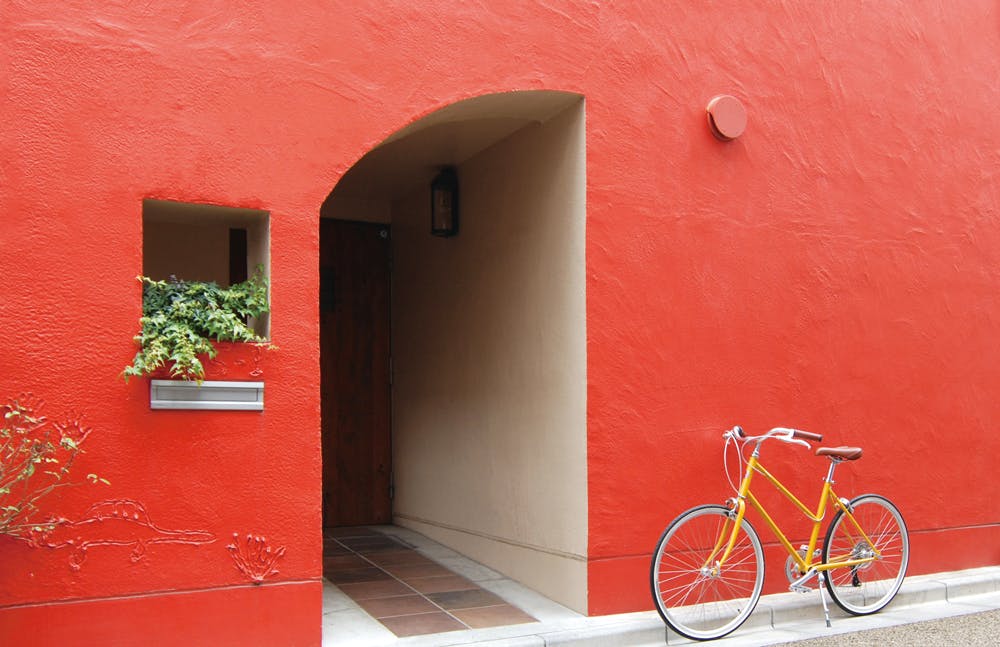 All in-house
Although tokyobike design all their bikes in-house, they don't have any designers. Instead the ideas for new designs come to life as a company group decision, rather than a one-man-show.
- We all bring ideas to the table when we make a new bike. This means that everyone in the company gets the chance to design. We also decide frame colours after the idea meeting. My personal favourite is the TOKYOBIKE LITE. The female staff designed the bike for other female bikers so that we can ride in a relaxed position to easily enjoy the town. These days, the most popular model is the TOKYOBIKE 26, which is our standard model. It comes in a variation of frame colours, something that makes it more popular and easier to customize for ones personal style, Ms. Azusa Nagazhima explains.
Exploring
If you find yourself in Tokyo and want to get a hands-on feeling of the city, renting a bike is the best way to explore what the city has to offer – and if you want to do that on a tokyobike you can rent a bike at the gallery for ¥1,000 a day.
- When you ride a bike in Tokyo, you might feel that the city is quite small. Even places that you usually access by train, feels like a short distance. I sometimes enjoy visiting my friends by bike, just to surprise them, Ms. Azusa Nagazhima reveals.
Although tokyobike never set out to be an international brand, it is clear that the world wanted a piece of their collection. Today you can find their stores in London, Berlin, Milano, Singapore, Melbourne, Sydney, Bangkok and New York.