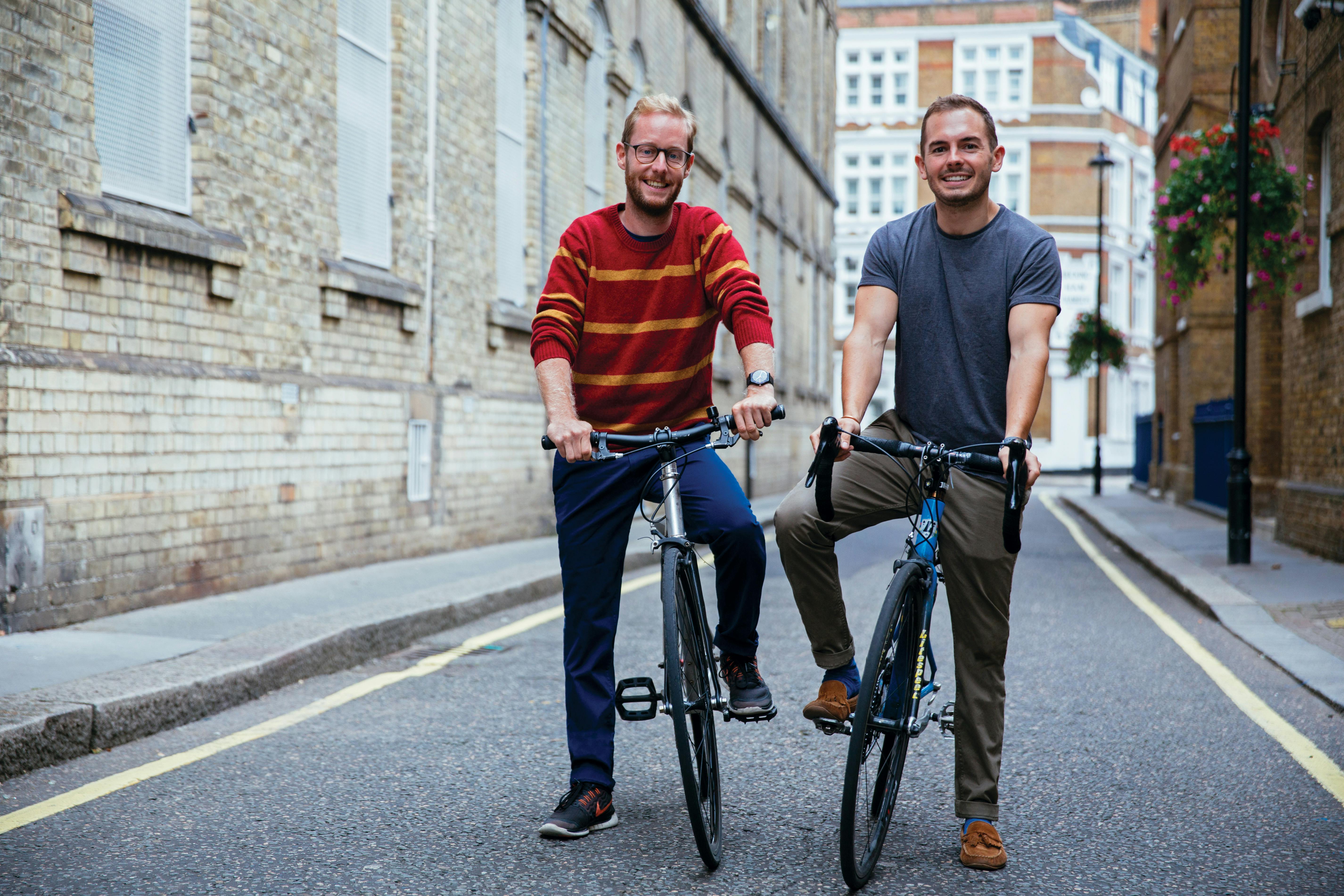 Text: Peter Dawson
Portrait: Harry Engels
Photos: Beeline
Much of the magic in cycling comes from the unpredictability of the journey ahead, but taking the path less pedalled often means consulting your phone's GPS every five minutes. London start-up Beeline has solved this problem with a brilliantly simple digital compass that always points towards your final destination.
While most bicycle navigation devices lock you in to a prescribed route with turn-by-turn directions, Beeline lets you decide which street to take next. Co-Founder Tom Putnam says, "It's the simplicity rather than a richness of features that we're most proud of."
Simply mount the circular device to your bike, plug your destination into the Beeline app and an arrow will appear on the screen. As you turn the handlebars, the arrow will stay fixed on your final destination and display the remaining distance you have to ride. Whether you take your favourite streets or discover a new route, Beeline will get you there with less information and more freedom.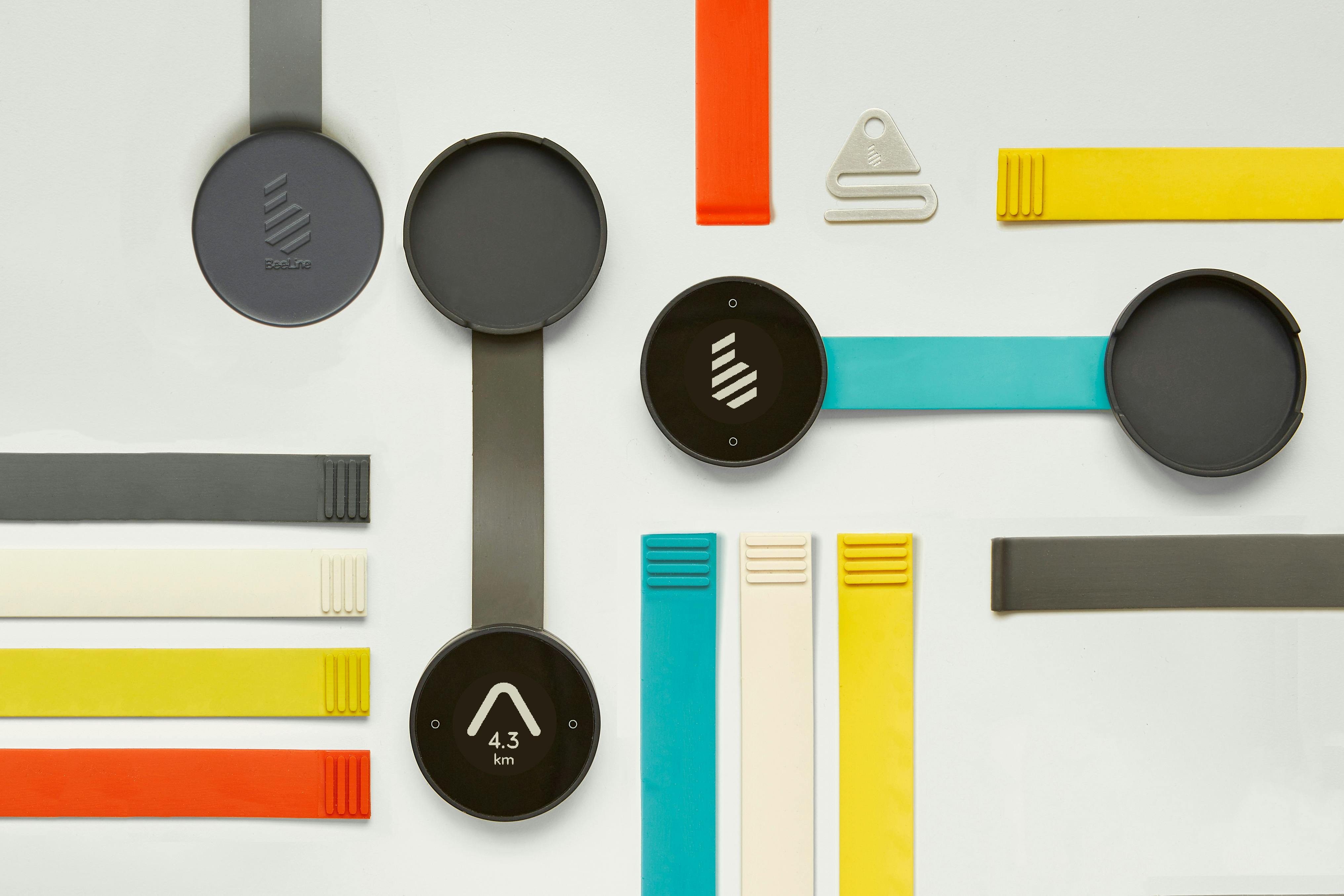 The idea came to Tom and Co-Founder Mark Jenner after struggling to find an intuitive navigation device for their daily rides around London. "The way London has developed through the centuries means it's a real mess of roads and losing your sense of direction is very easy to do!" Tom says. With this in mind, they set out to create a smart compass for casual urban cyclists who use their bike to commute to work or run errands around town.
Tom hopes Beeline will help cyclists get to know their cities better rather than just listening for the next instruction from the "Google lady". Despite London's notorious traffic and towering glass architecture, it's still Tom's favourite place to ride. "It's fascinating if you get off the beaten track and let yourself discover the tiny little back alleys, churchyards and crooked pubs that have been there for centuries," he says.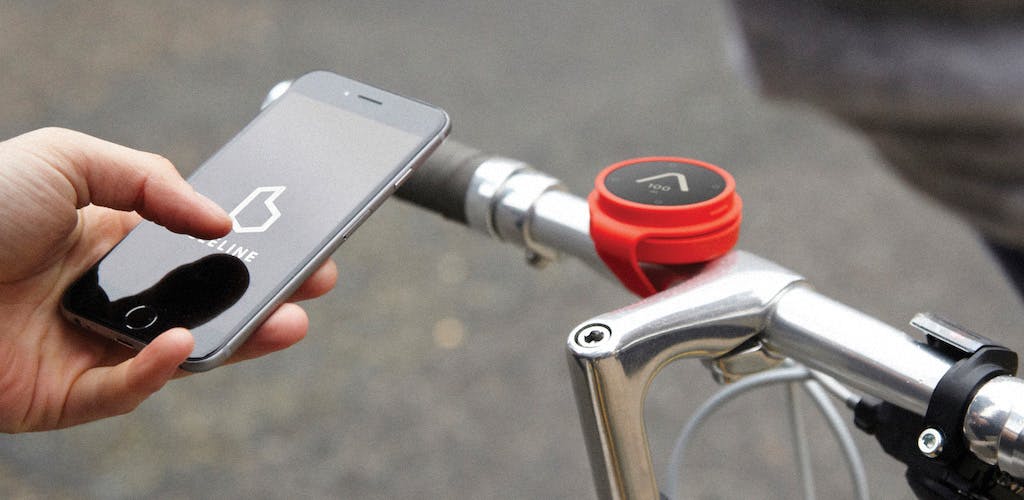 When the Beeline team worked from the Google Campus in Shoreditch for six months, Tom jumped at the opportunity to test his device out on a new commute. "I loved slowly developing my route from home by trying little backstreets until I could do most of the journey on streets with no cars whatsoever. My own quiet way through the busiest part of London!"
While most devices suck you in and take you out of the real world, Beeline encourages you to engage with your city. This humble little gadget rekindles that sense of adventure we all felt when we first rode into the unknown.