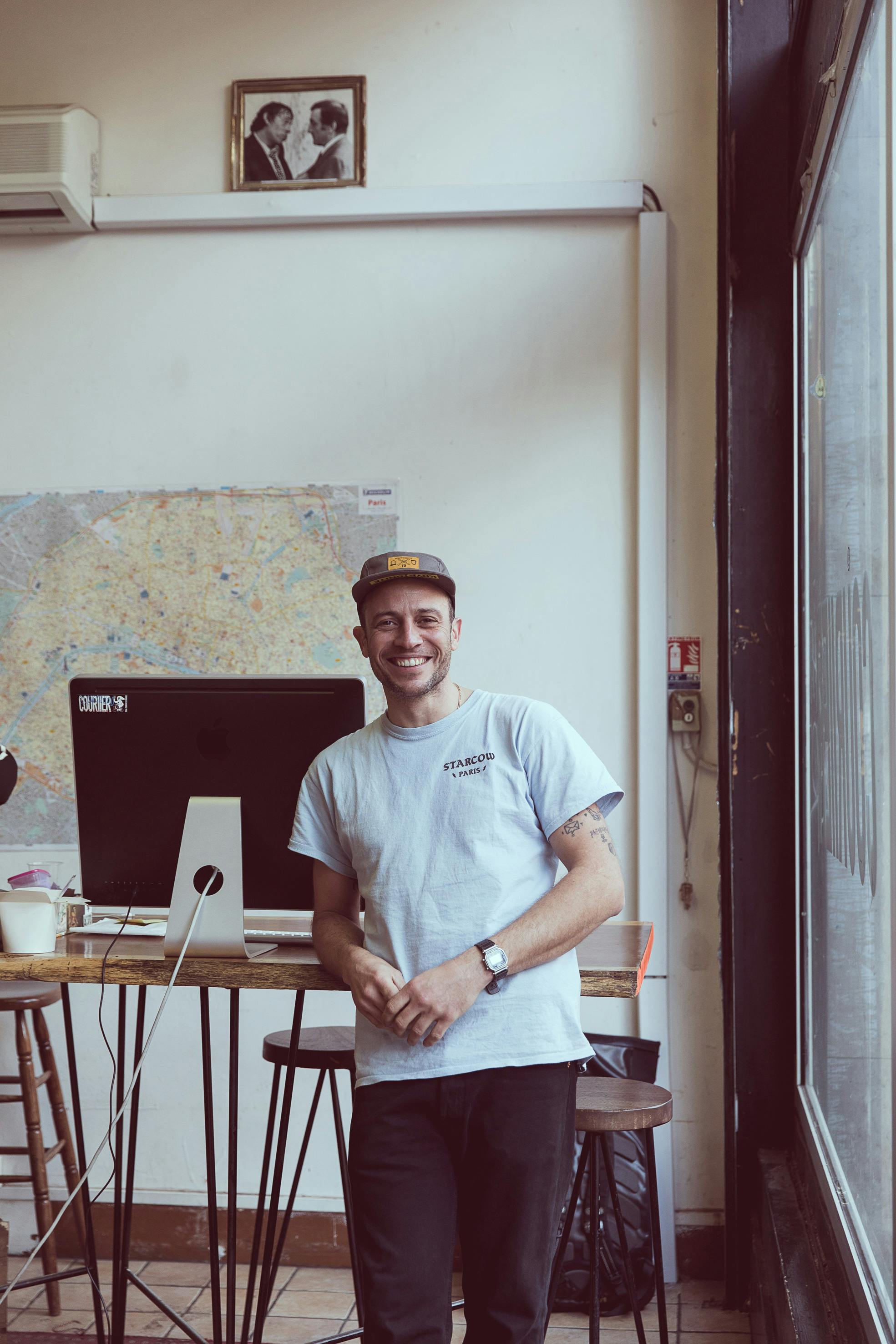 Text: Alex King
Photos: Andy Donohoe
Fabrice is the co-founder and manager of the Couriier bike messenger service, which provides regular and cargo bikes for zero-carbon deliveries across Paris. Not only is Couriier the City of Light's most highly-respected and professional messenger company, but it has taken the trade into the 21st Century by launching a pioneering app which makes delivering a parcel by bike as easy as hailing a taxi or ordering a pizza.
Keeping Couriier's army of 40 riders happy and making sure all 300-400 deliveries get to the right place OK each day, keeps Fabrice busy non-stop. But he still takes every opportunity he can to get out on his bike and make deliveries himself.
"I mean, I fucking love it," Fabrice says, lounging back in the sleek and minimal Couriier HQ near Chemin Vert, in the 11th Arrondissement. "It's the best job in the world and nothing gives you this much freedom. You are super free. Riding on the streets is like having the biggest office in Paris - we ride the whole city. The traffic can be a bit wild, but as long as you stay safe, you can easily surf the streets of Paris."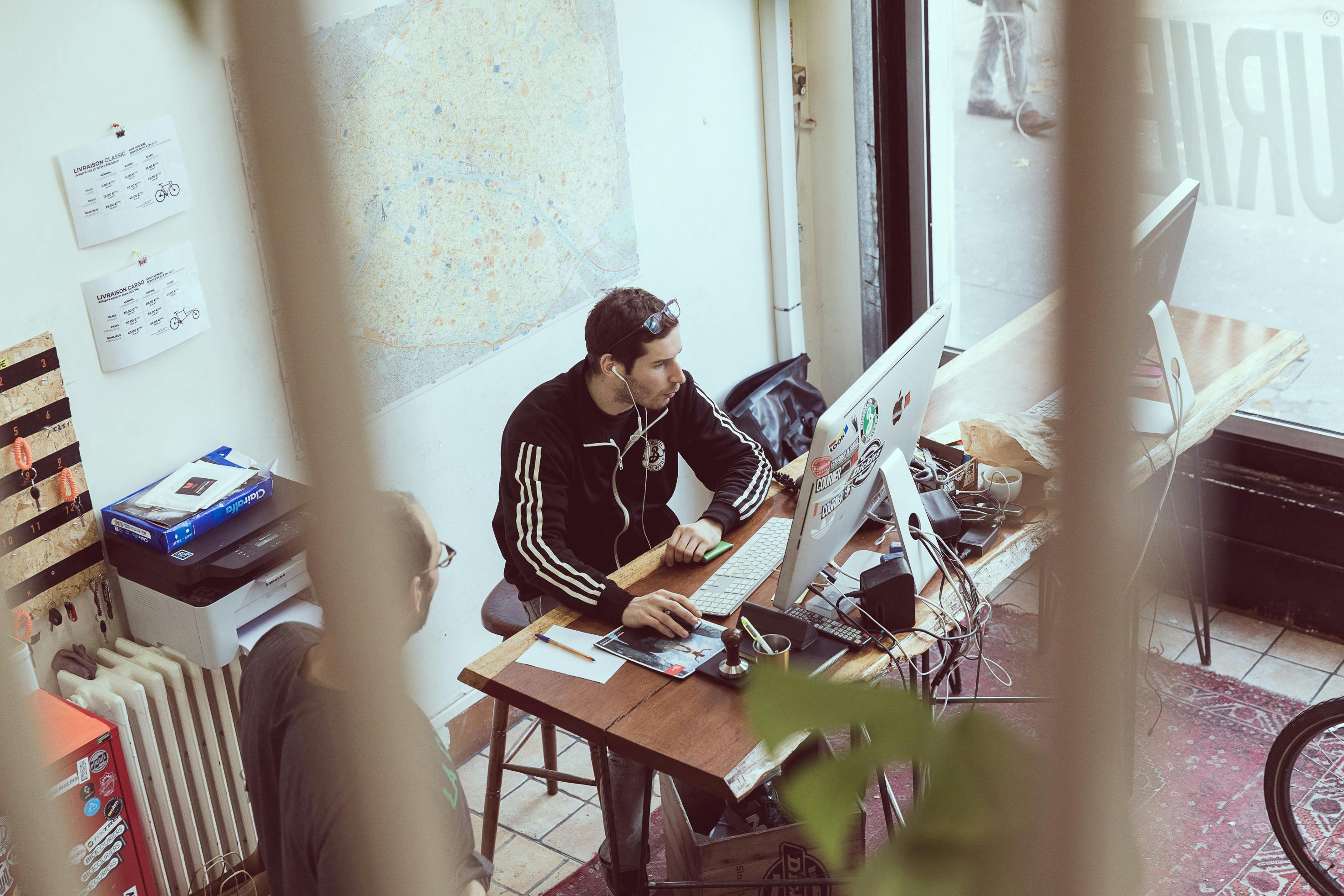 Everyone who loves to ride will have fantasised about working as a courier at one time or other; dreaming about being paid to cycle the city each and every day. But when Fabrice began riding part time for one of Paris' big delivery companies in 2002 aged 24, it was a rude awakening: booking a job was time-consuming and difficult, opening hours were limited, fees were a complicated mystery and couriers were often rude to customers.
Seeing how badly the job could be done helped Fabrice learn how to get the bike courier business right and was a huge inspiration behind founding Drop It Courier in 2009. "Back then, messenger services had all the worst aspects of French working, you know?" Fabrice remembers. "My co-founders Fabien and Ben and I wanted to do it differently: good vibes, working with a smile, open on weekends and speaking English."
Drop It Courier later became Couriier but began life with no intentions of becoming a serious business - just a way for Fabrice and his friends to do a job that they loved, to a high standard, without having to deal with shitty bosses. Customers immediately responded positively to their fresh approach.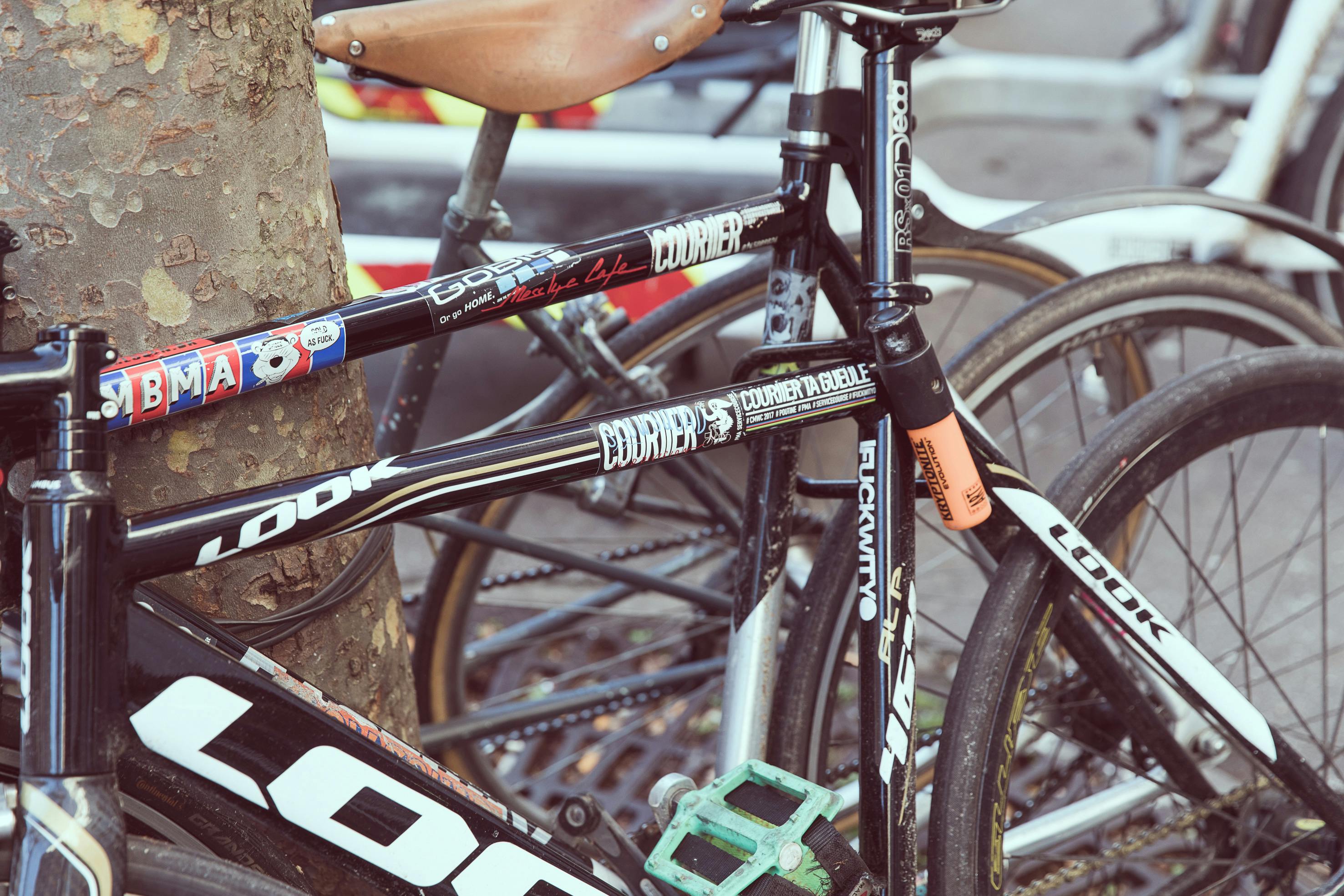 At the time, Fabrice was working at Cyclope bike shop with Mickael Piovesan, founder of urban fashion boutique Starcow, who was one of his earliest clients and put him in touch with Deirdre Maloney who was producing capsule shows at the upcoming Paris Fashion Week in 2011. Fabrice recognised a great opportunity to introduce Couriier to the world, so he offered to help out by dropping off shopping bags to the shows, suitcases to hotels and samples to journalists. As the madness of the international fashion industry descended on Paris, word-of-mouth spread quickly that one call could have an English-speaking courier arrive within minutes to ferry whatever was needed around the city - fast and with style. After proving they could get the job done, many of the brands went out of their way to shout about the service and help get the Couriier name out there, while some Paris fashion houses went on to use them permanently for their local deliveries.
Hook-ups have been crucial to Couriier's expansion since day one. Thomas Torres played a crucial role, Yorgo Tloupas, designer at Yorgo and Co. was the first big agency to call them and 'Squid' Kevin Bolger from NYC helped line up a Kryptonite sponsorship in 2014, which led to a Couriier x Kryptonite partnership from 2016.
When Fabrice came up with the idea of delivering the service through an iPhone app in 2014, they realised they were on to something big, so began putting pedal to the metal to take Couriier to the next level. But Fabrice is modest about Couriier's success. He says it was just a case of right-place, right-time: launching the app when companies like Deliveroo and Uber had just woken people up to the possibilities of on-demand delivery. "People got the concept instantly," he says. "If you can order a burger, why not order a courier?"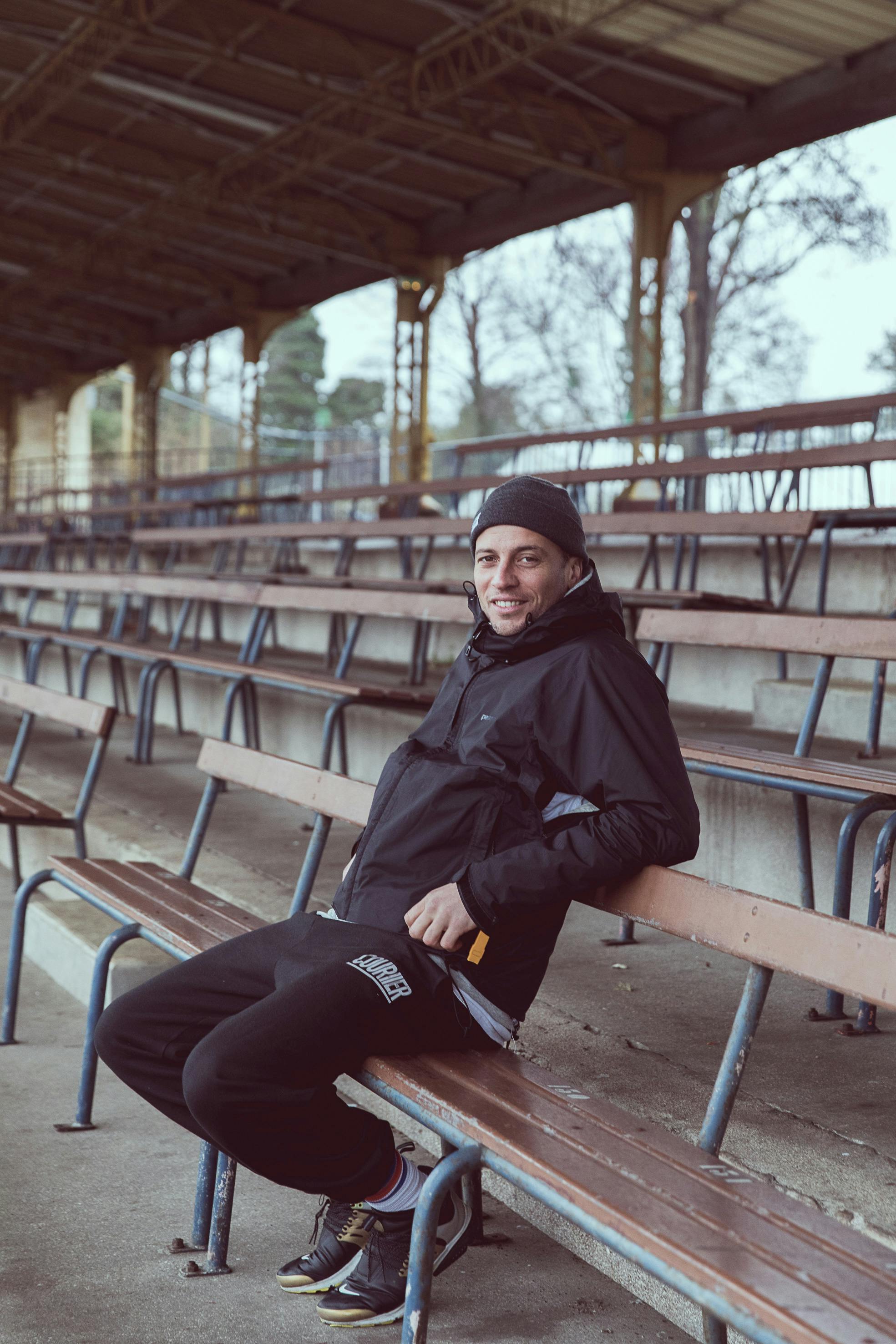 Fast forward four years and it's easy to see how Couriier have really changed the game. They've got rid of all the hassle of ordering a messenger, so that customers no longer have to subscribe: they can download the app, create an account, get a price quote instantly and have a rider appear, smiling, in minutes - around the clock, any day of the week. The app also lets both sender and recipient track the progress of their item in real time. Other companies can easily plug Couriier into their own systems as a delivery option, and the team have licensed the API for off-the-peg adoption in other cities too.
Fabrice's biggest challenge today is making sure the level of service stays consistently high, while giving the best possible terms and working conditions to his riders. He's focussed on ensuring Couriier continues to grow in the right way, by hiring riders with a "positive mental attitude" and working with companies he admires.
"From the very beginning, people have really supported us and helped to spread the word," he says. "That's how it works in Paris: if you win people's trust, others will say, 'You work with them? OK, if you work with them, I want you to work with us - let's do it!' We've always had the mentality to work with people we know and people we respect, to give them a truly premium service. But it's up to each of our messengers to make the customer feel like they've made the right choice by working with us. The riders are really doing a great job and that's how we've continued to grow: customer by customer."
"I'm gratefull of my messengers team and my officeteam working hard everyday, whitout them nothing is possible".