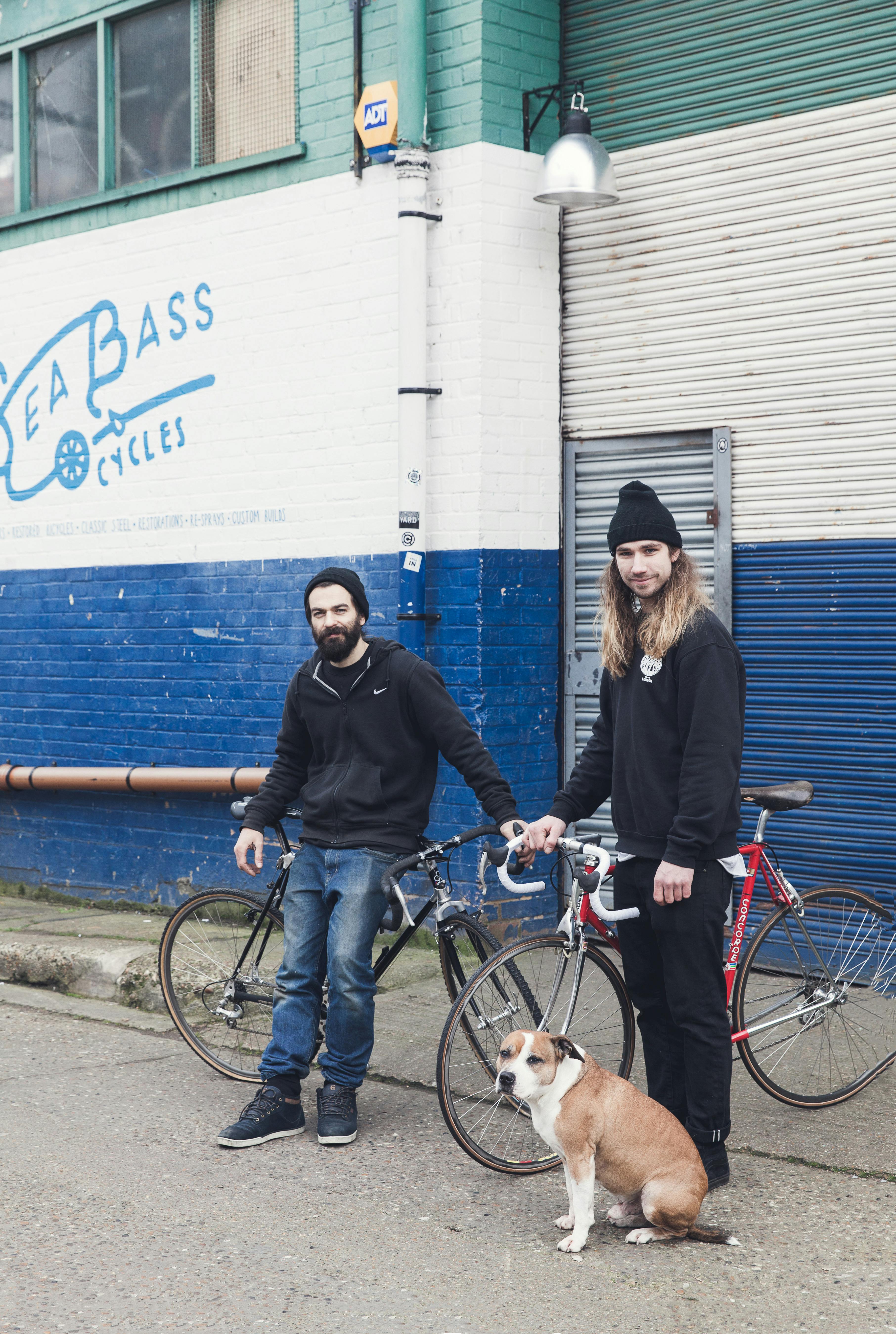 Text: Silje Strømmen
Photos: Andy Donohoe
BV: What made you decide to open a bicycle shop?
Sam: Opening our own bike shop seemed to be a natural progression for us. We have both worked in the cycling industry for over a decade and have at least 15+ years mechanic experience behind us. We have worked for big corporate bike shops, as well as smaller independent ones, and this experience has given us an invaluable insight into the cycling industry from both a mechanical and product perspective.
We have seen fads and fashions come and go and we have witnessed new bike shops open and close.
We wanted to start something a little different; we wanted to open a shop that we would like to go to as customers. A shop that had completely unbiased views towards any cycling discipline and could cater for any one from the hardcore lycra wearing, cycling athlete to someone who just rides a clunky squeaker to the pub and back.
We ride all types of bikes and each one has it's own personality and its own charm. I'm just as happy riding my 1930's rod brake bike as I am riding my high-end road bike or hitting the trails on my BMX. It doesn't matter what you ride, just as long as you ride. It's good for the soul. We would like to think that with our knowledge and experience, Seabass Cycles will stand the test of time and be around for years to come. It all came about after a mutual friend introduced Charlie and me to each other. We went and rode some trails together, had a few beers in the park, got chatting and then six months later Seabass Cycles was open.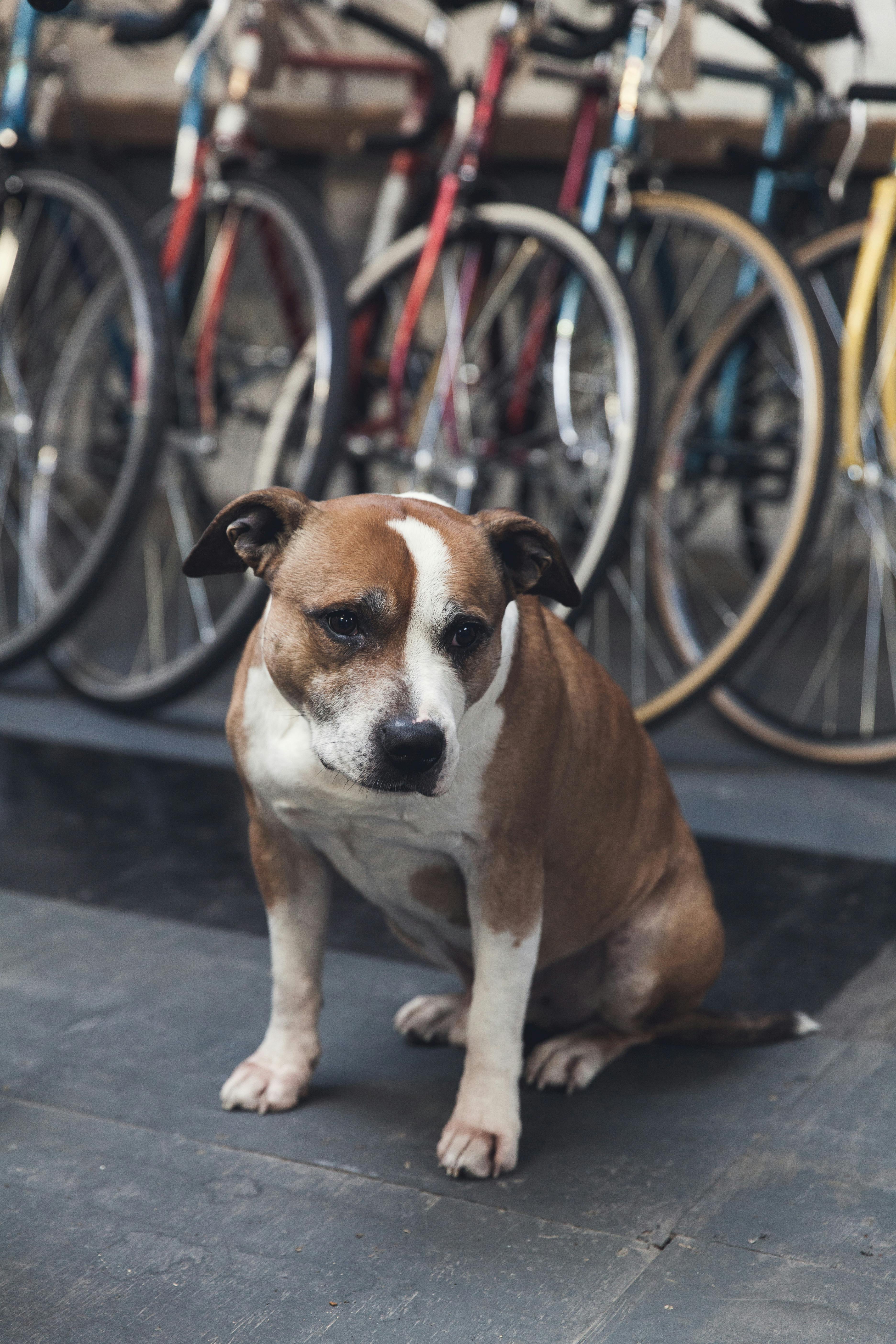 BV: How did you come up with the name?
Sam: Choosing a name was the hardest bit, we just couldn't decide on anything that seemed to fit. SeaBass is the name of my dog and Charlie joked about naming the shop SeaBass Cycles. I don't quite know how it happened but all of a sudden we had registered and trademarked the name. People always ask us about the name and when we say how it came about, everyone always smiles and says the same thing ...but why's the dog called Seabass?
I've had Seabass the dog for about 11 years now. I rescued him from a breeding house when he was around five weeks old. He was so small he fitted in the palm of my hand. He was definitely too young to be away from his mother, so the first thing I did was take him to the vets and get him checked out. Because he was so young, I had to feed him milk with a bottle until he was able to stand properly and drink it himself. So we go way back! He is now a happy healthy staffie that spends most of his time chilling in the shop. BV: How would you describe Peckham, the area you're located in? Sam: Peckham is a great place. It has a massively diverse culture and it's slowly becoming the creative hub of South East London. There is a good vibe in Peckham. There are a few art galleries around, lots of good places to eat and drink. Peckham is still true to its roots and although the area is changing, Rye Lane won't be loosing any of its character in a hurry. There are fresh veg stalls, fish markets and African hair dressers etc.. all up Rye Lane. Seeing a big ball of tumble weave blowing down the road is pretty common.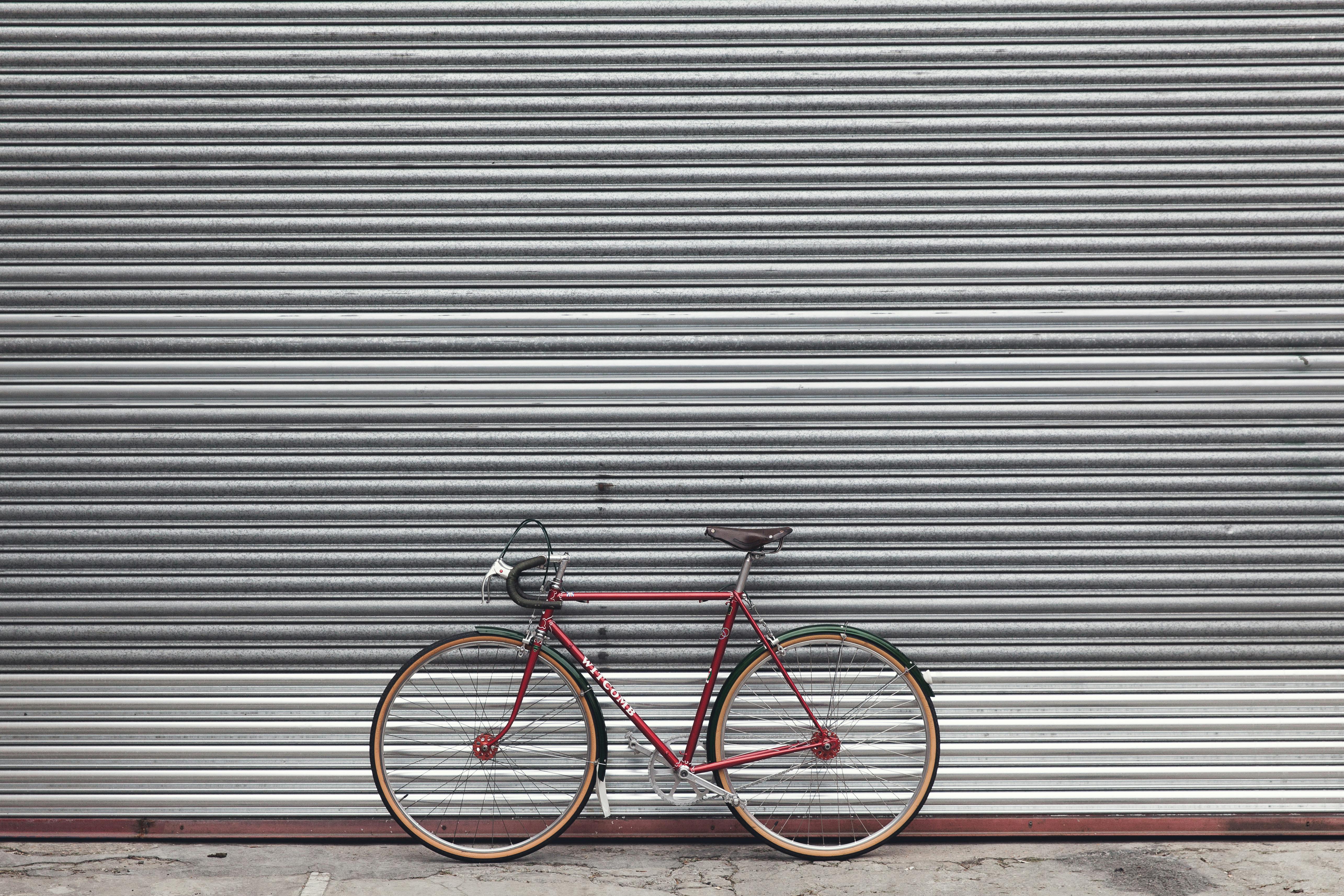 BV: What makes a good bicycle shop?
Sam: I think what makes a good bike shop is, quite simply, the vibe of the shop. It goes without saying that you need to have a good knowledge of the industry and also how to fix all types of bikes, but what it comes down to is the feeling the customer has when they come in to your shop. We have a very laid-back attitude and we talk to our customers like they're our friends. Simple things like remembering the customers name and the work that was previously done to the bike helps to build relationships. It's important for your customers to have trust in you and also in the shop.
BV: Why did you decision to focus on selling traditional, handmade, steel frame bikes?
Sam: We chose to base our business around steel frame bicycles because of their adaptability. We offer a wide range of bikes at SeaBass and custom builds are one of our specialities. We build up anything from a basic commuter bike to a high-end road bike and the steel frames work perfectly for this. We have an in house workshop where we build custom frames and carry out modifications. We build up a lot of touring bikes so adding eyelets to frames and forks is common for us. We've recently converted a few frames to take Rohloff hubs and because we work closely with Cole Coatings we're able to offer full re-sprays. Although our main focus is on steel frames it's not primarily all we do. We sponsor the 5th floor, a cycling collective based in London and New York. They're all multi discipline riders ranging from road to track to CX and touring.
These guys ride steel as well as carbon so it's not uncommon for us to have a nice Colnago Federation Track bike in one work stand and a Specialized S-works Venge in the other, and I think this is what separates us from other shops. We cater for everyone. We're just as happy hitting our cotter pins as we are hooking up Di2. All the bikes get the same level of service, care and attention.