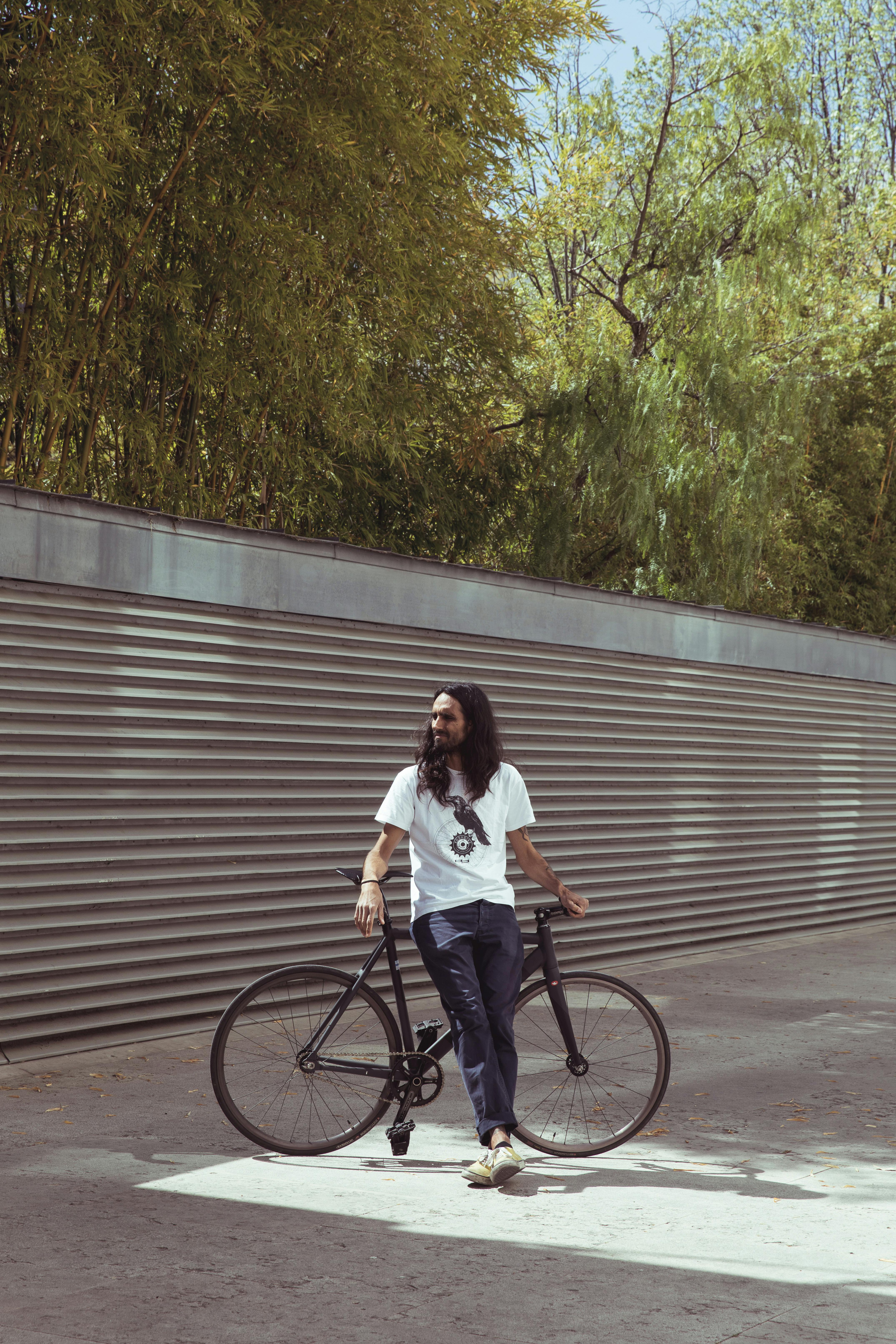 Text: Nick Chapman
Photos: Andy Donohoe
Moving up through the gloomy levels we see some signs of life in the partitioned floors that make up small commercial concessions: a couple of record stores, some small jewellery makers, what looks like a travel company and a massage therapist, but most of them are dark and empty. Winding round another corner there is an open door, some heavy music playing and a sturdy looking city bike with a great modern paint job in the window. This is Rodagira.
The shop is a bit sparse-looking at first which takes me aback. There are a few caps hanging from the grated ceiling, a cabinet that houses some top notch Japanese hubs and nice looking headsets, on top of which is a selection of retro saddles. The main focus is on four bikes that are lined up along the side and couple of frames hanging on the wall. At one end is an immaculate vintage Gazelle in cream, and a proper franken-bike at the other end with cheap frame covered in stickers, small wheels with knobbly tyres, seat post that is far too long and thin to be safe and a big basket on the front. These are the bikes of Rodagira's creator Nuno Sota, one clearly a pride and joy, the other his workhorse for running errands up and down Lisbon's cobbled streets. The rest are what the shop is all about. (He later explains the strange surroundings are a great way to have a city centre presence whilst keeping costs down - it is more of a showroom/studio, a space to have rather than a commercial enterprise.)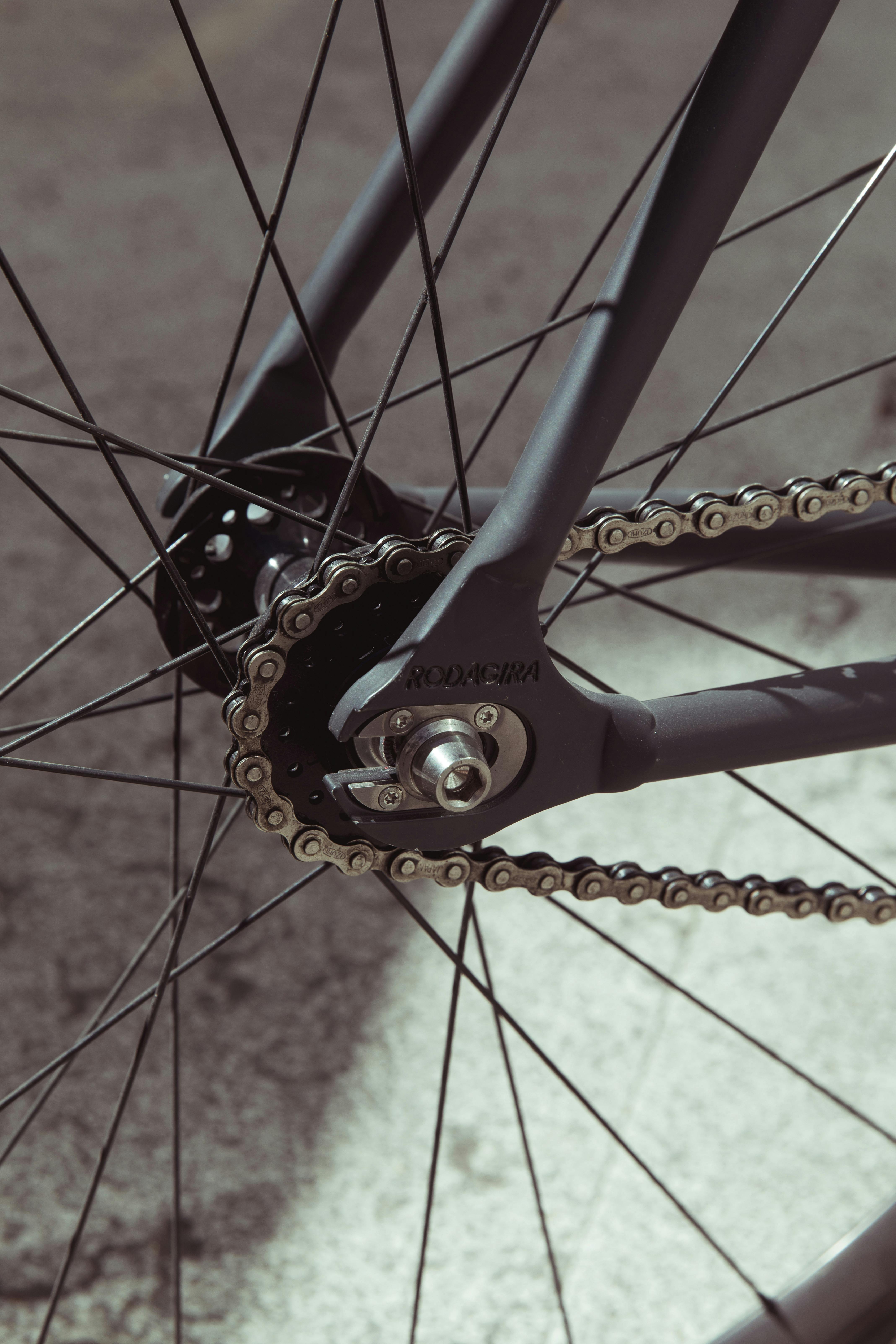 A stripped-back bare frame with the rear stays extending through past the seat post to meet at the top tube, a solid rear track wheel and a chunky tri-spoke on the front, 'Rodagira' subtly spelt out on the down tube in a modern font. It turns out that this is the prototype of Sota's early titanium frames, and is the very archetypal hipster fixie you would find on the streets of any major city at the height of the single speed craze.
Next to it sits an aggressive dark blue frame with incredible detailing: the white company name on the downtube matches white inner stays and polka dots on the on the outside of the fork; the bright red of the inner fork is embellished with 'Laser' whilst 'Stratos' - the frame model – is stencilled on the top tube. The racing number attached to the seat post is the giveaway that this a team bike from the Rodagira x Laser team – a joint venture of Sota with friends from Barcelona behind the Laser cycling apparel brand. The team raced up to 2018 with two Portuguese guys, two American women and a Spaniard who between them raced every major city crit in the US and Europe in the teams colours.
Behind these full builds, mounted on the wall is one of Sota's Arrogante frame models with a spectacular paint in blue, pink and yellow that he brands the 'CMYK'. At the back of the shop hangs a raw frame in aluminium – he is only working in aluminium at the moment – and it is seriously light.
Sota (he prefers using his surname as there are so may Nuno's around) started Rodagira 7 years ago, building single speed bikes for him and his friends with old road frames. There was no one selling fixie products in Lisbon so he started to buying parts and then full bikes online, working out of his house and then a garage before moving to the shop. However the bikes he was buying weren't to his taste. "They were made cheap in China or Taiwan, designed to be nice to ride in the city but not real track bike geometry." So he decided to design his own. "I want my frame to be really stiff and aggressive. I don't want them to be comfortable - I want them to be fast." There are four Rodagira frame: the Stratos and Arrogante are made in Italy using Dedacciai Force alloy tubing; and the Zorlac and Miso made in Poland. This year Sota plans to start making steel cyclo cross and gravel frames in Germany.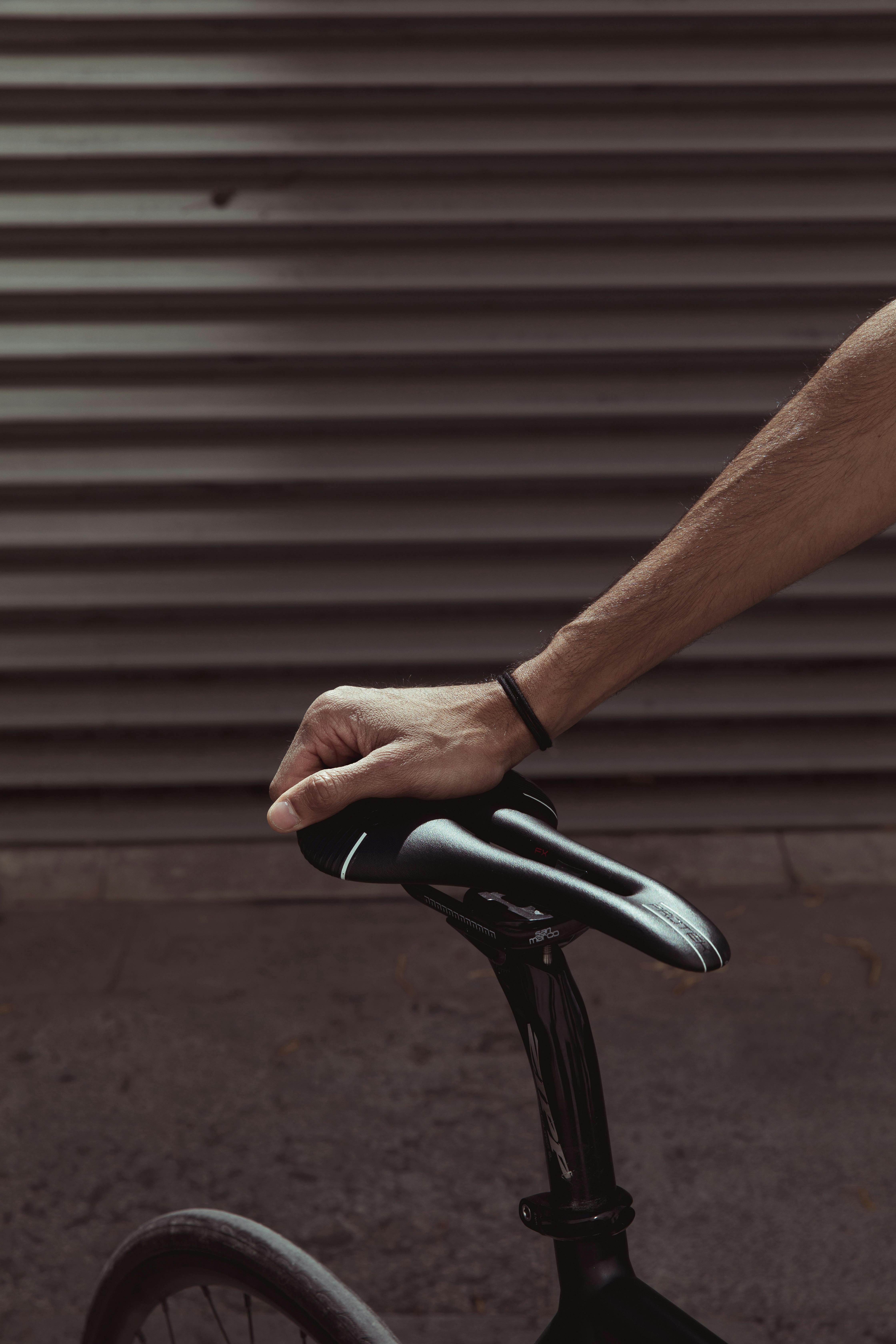 The custom geometry and handbuilt frames are only the start. Every customer can opt for a custom paint job at no extra cost for the design, painted in Portugal or Italy. This means that looking at Rodagira bikes online offers a huge range of awesome individual builds shown off by people all over the world, with barely two frames looking the same. Sota reckons that he knows everybody in Portugal who has bought one of his frames – the bike community isn't big, and the fixie scene much smaller. However over the course of creating each piece, with back and forth on geometry and colours he estimates correspondence racks up 50 emails on average, and he feels that he ends up knowing each of his customers wherever they are.
90% of the frames that Sota sells go overseas, mainly to the US, Germany and Asia. He keeps track of each frame, cataloguing the serial number, name of buyer and city that it goes to – following the bike's story. Customers send him pictures of their builds, even when the frame has been bought second-hand, so he follows it's journey. Although the Lisbon and Portugal cycling scene might be small, the Rodagira family is big, spreading across the globe. From starting a fixie scene in his home city by bringing in bikes from across the continent, Sota is now putting Lisbon cycling on the bike map by sending quality frames out around the world.