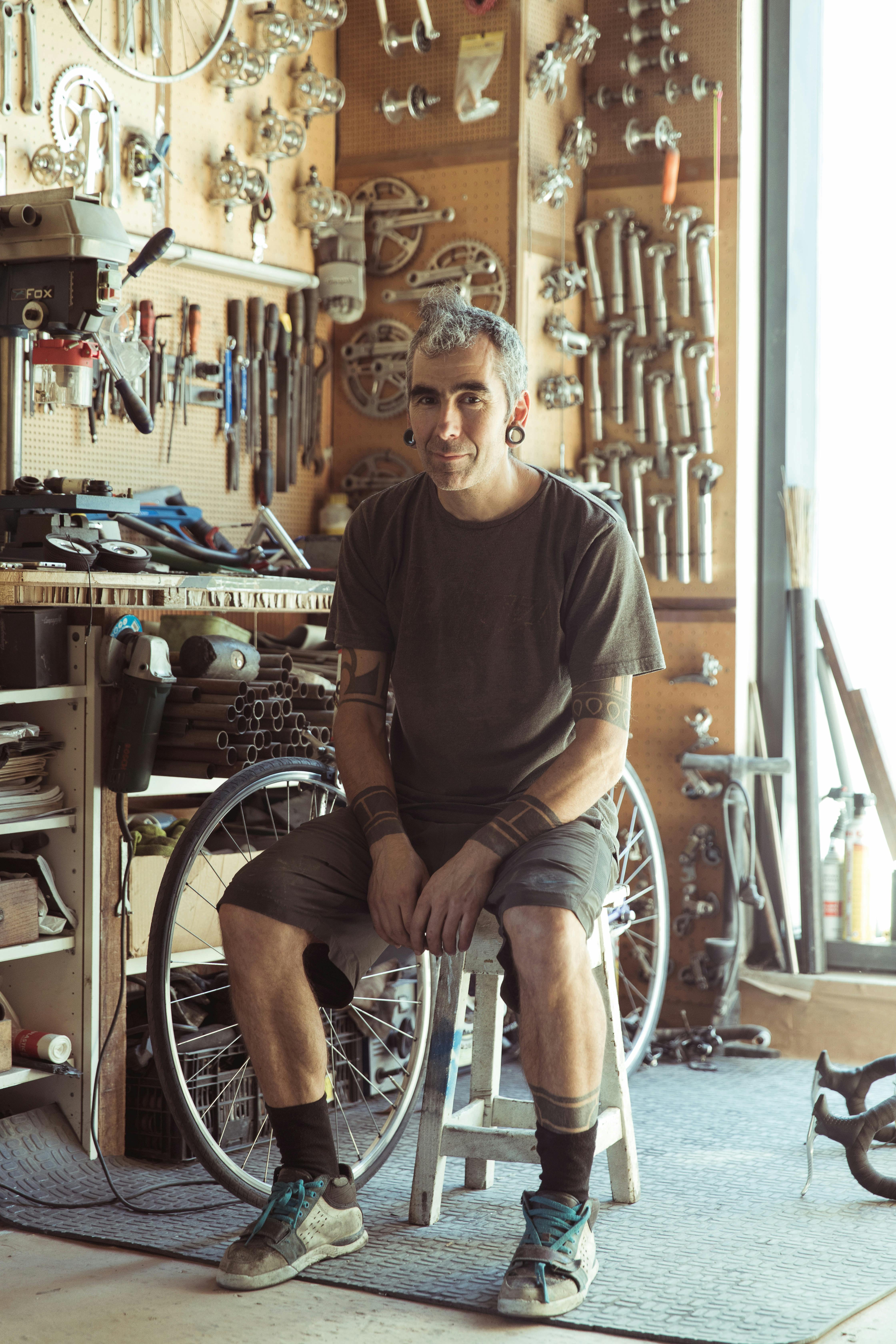 Text: Nick Chapman
Portrait: Andy Donohoe
Photos: Mari Oshaug
Based in Parque das Nações, which seemed to be an out of the way part of the city, but with an amazing view out onto the waterfront, walking through the door we understood why. Vitor had only recently moved in (he built a skate ramp in the previous, bigger shop but was forced to move) and when we arrived unannounced he was busy with arranging the place, searching though a pile of bikes and saying that he was still sorting it out.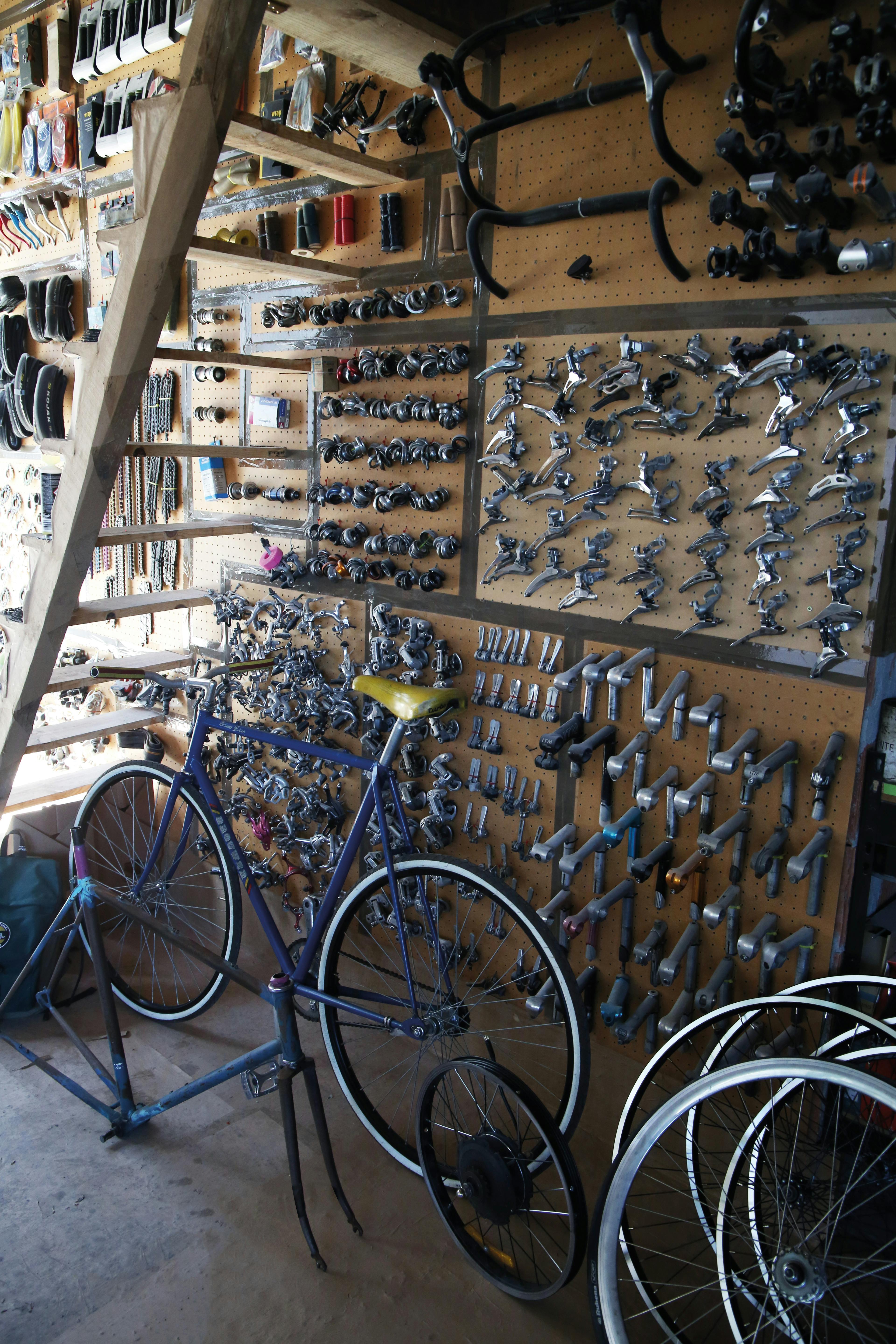 Outside was a green 'advert' bike that resembled the Rcicla sign on the shop window, along what we are told is World War II era bike with a big cargo platform on the front which Vitor used to take his children to school on when he lived in Amsterdam. However at the time he had a proper baby seat attached to the front carrier. Inside lined up along the back of the shop is a number of bikes being worked on or ready to go back to customers, and with them is what looks like it could be a keirin bike - a steel single speed frame in apple green with a Japanese flag painted where the top tube meets the seat post. Boasting a monster chainring, it turns out this is what Vitor rides to work every day, 50km along the waterfront.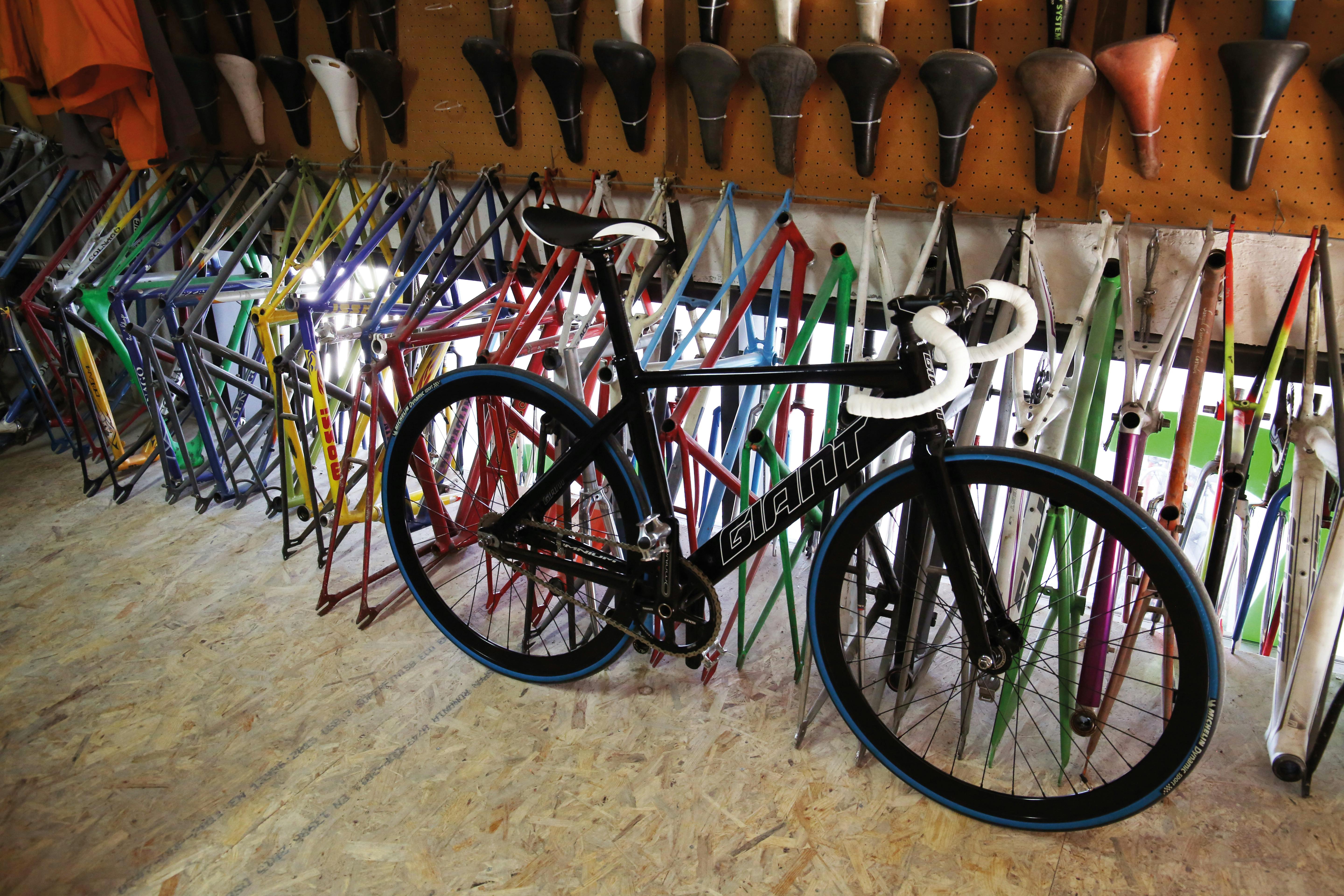 The rest of the shop is an incredible Aladdin's cave of vintage bike parts. Wheels hang from the ceiling in lines six deep across the width of the room, filling the top half of the double height window. Every inch of a peg-board wall is filled with all the components that you would conceivably need to make a genuine bike build from any era going back 60 years – hubs, brake mounts, levers, pedals, crank arms, chains, headsets, bottom brackets, handlebars, cassettes, chainrings, dérailleurs, saddles, seat posts, stems, bar tape – all packed together fighting for space, making it difficult to climb to the second floor as they take precious room from the narrow stairs. The opposite wall was covered with every possible tool you might need to put that bike together, along with a truing stand on the workbench. It was worth the journey up precarious stairs as an array of frames, any of which most cyclists would be happy to have, filled the loft space waiting for riders, from sturdy steel racers to a carbon aero TT number. Sat in the centre of the window back down on the shop floor is a frame jig which Vitor points out saying he will begin building his own frames soon. Hanging above the jig is a frame he proudly states is a true rarity: an RIH Dutch track frame built for and used by one of the national team, one of only four ever built.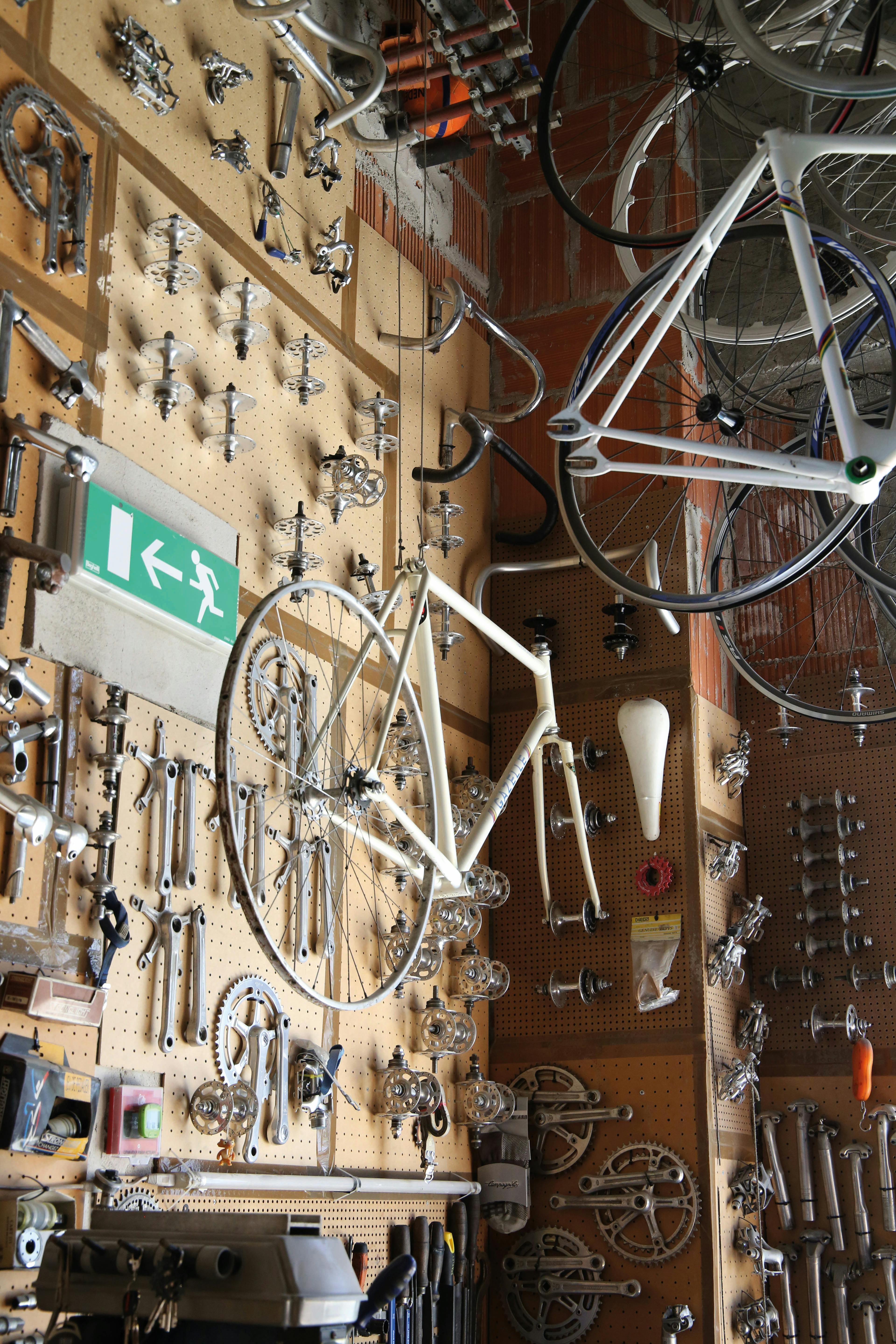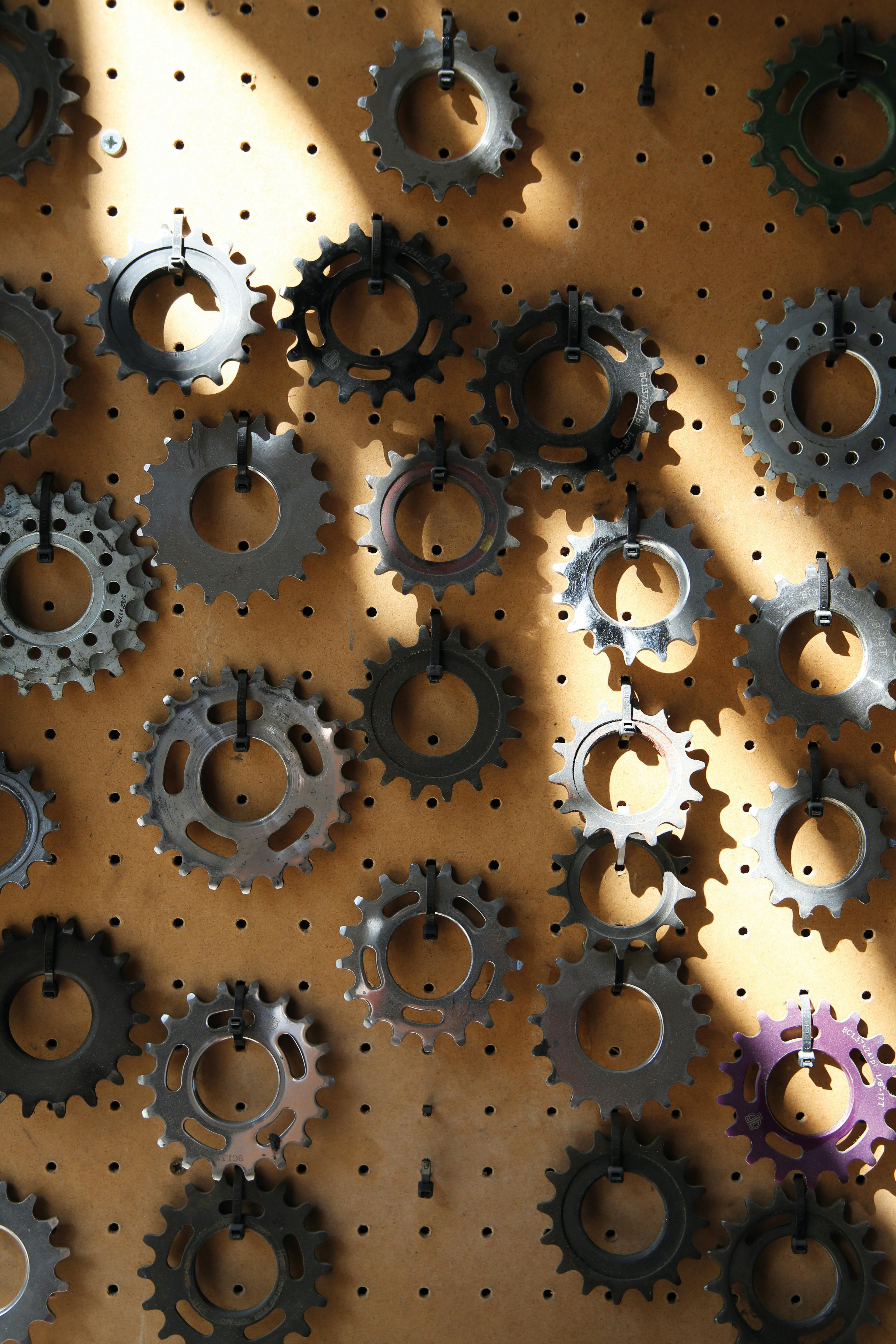 Although the location seems a bit out of step with the nature of the shop, there is no doubting Vitor's passion and knowledge, his ability to make what he is doing successful, especially as everyone seems to know that he is the man to come to for a vintage or custom bike build. Everything about Rcicla chimes with what his friend Artur Lourenço praised as the ability of old bikes (and components) to be reused and continue to bring joy - after all, Rcicla is surely a play on 'reciclar' or recycle.