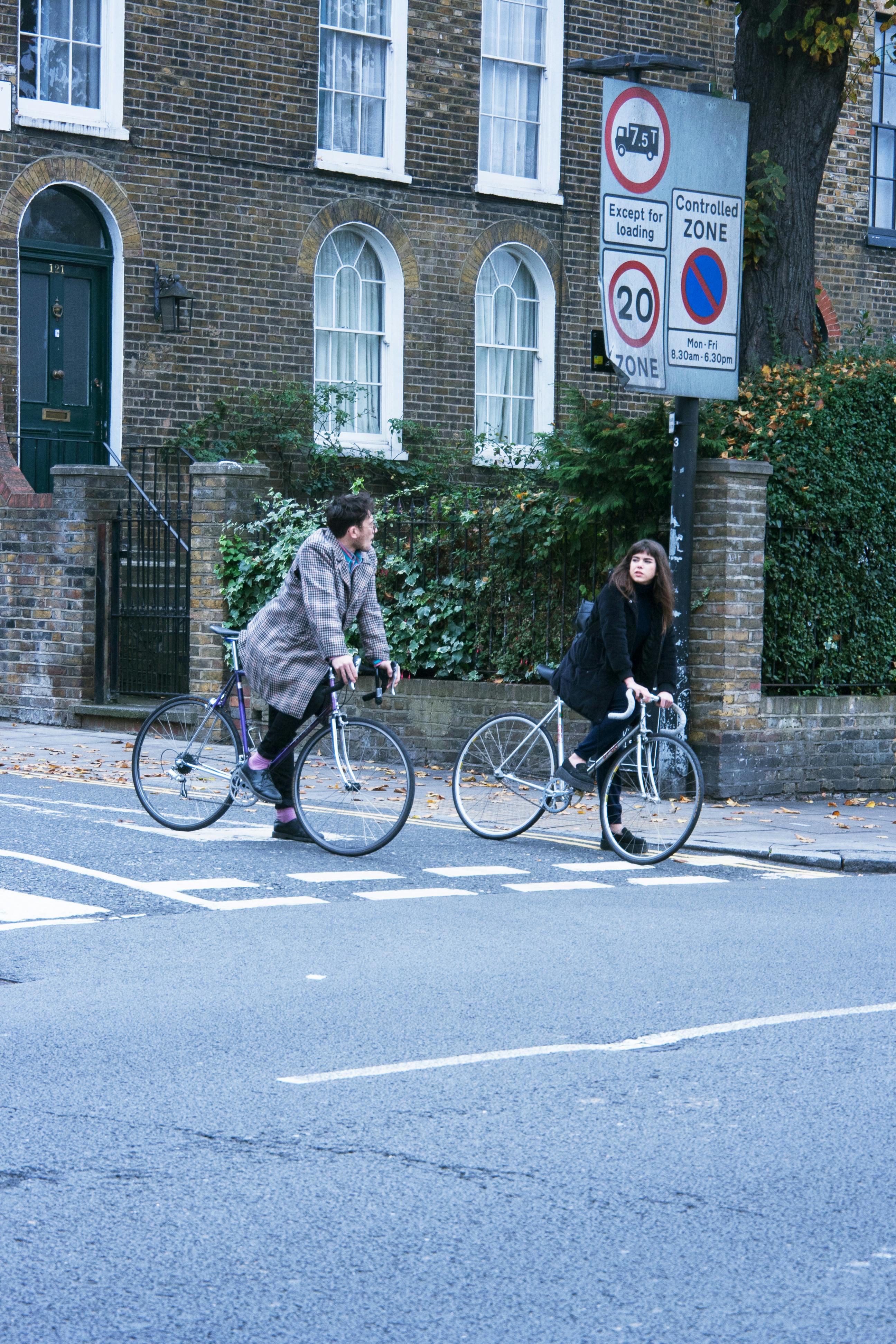 Text: Sai Villafuerte
Photos: Mari Oshaug
Just like when commuters talk about the weather, there is a staple part of London small talk that is especially unique to cyclists.
Picture this: For the first time, your colleague notices that you use a bicycle to commute. This situation can go two ways: either they will tell you that the streets are too dangerous, or to cycle is an incredibly 'authentic' thing to do. These are the most common remarks I have encountered as a cyclist, and it is perhaps an exchange that is familiar to many others.
What significance does this interaction have towards our understanding of London as a cycling city? Indeed, this simple dialogue speaks volumes about the social conditions of our urban sprawlers. London's cycling culture is an interesting way of examining how the diverse identities of residents interact with the city's local politics. After all, the individual's relationship with the urban world has much to do with the dynamics inherent in one's desired mode of transportation. Central to the London experience is its underground railway system – the 'Tube' – connected like blood vessels, which pump thousands of travellers in and out of the capital. However, since the introduction of the pro-cycling policies by former mayor Ken Livingstone in the late 2000s, there has been an increased interest on the impact of cycling towards overall urban development. Such development not only seeks to improve infrastructure but also concerns the well being of commuters. Indeed, London cycling has become an incredibly politicised topic, permeating into the lives of not only cyclists but also fellow city dwellers.
The relationship between cycling and well being has been closely examined. In Tuscany, there is a subculture which celebrates the nostalgia of vintage cycle touring called bici d'epocha. The movement is driven by a desire to return to a 'purer' form of the sport – an expression of Italy's social, cultural, and political ideals of heritage and community. Bici d'epocha also takes pride in the country's traditions of artisanal manufacturing and agriculture where the local production of vintage bikes and farmed produce are central towards fostering a sense of localism. This makes cycling more than, to quote academic Brian Joseph Gilley, a simple "hobbyist escapism." In London, similar movements have started to gain momentum. Being the world capital of finance, residents must remain 'efficient' in every aspect of their waking life. In a world yearning for more sustainable ways of living, the 'neoliberalisation' of the urban space has provided cyclists with ways of coping with the city's demands, encouraging a productivist, self-maximising lifestyle while pursuing the 'entrepreneur' in themselves.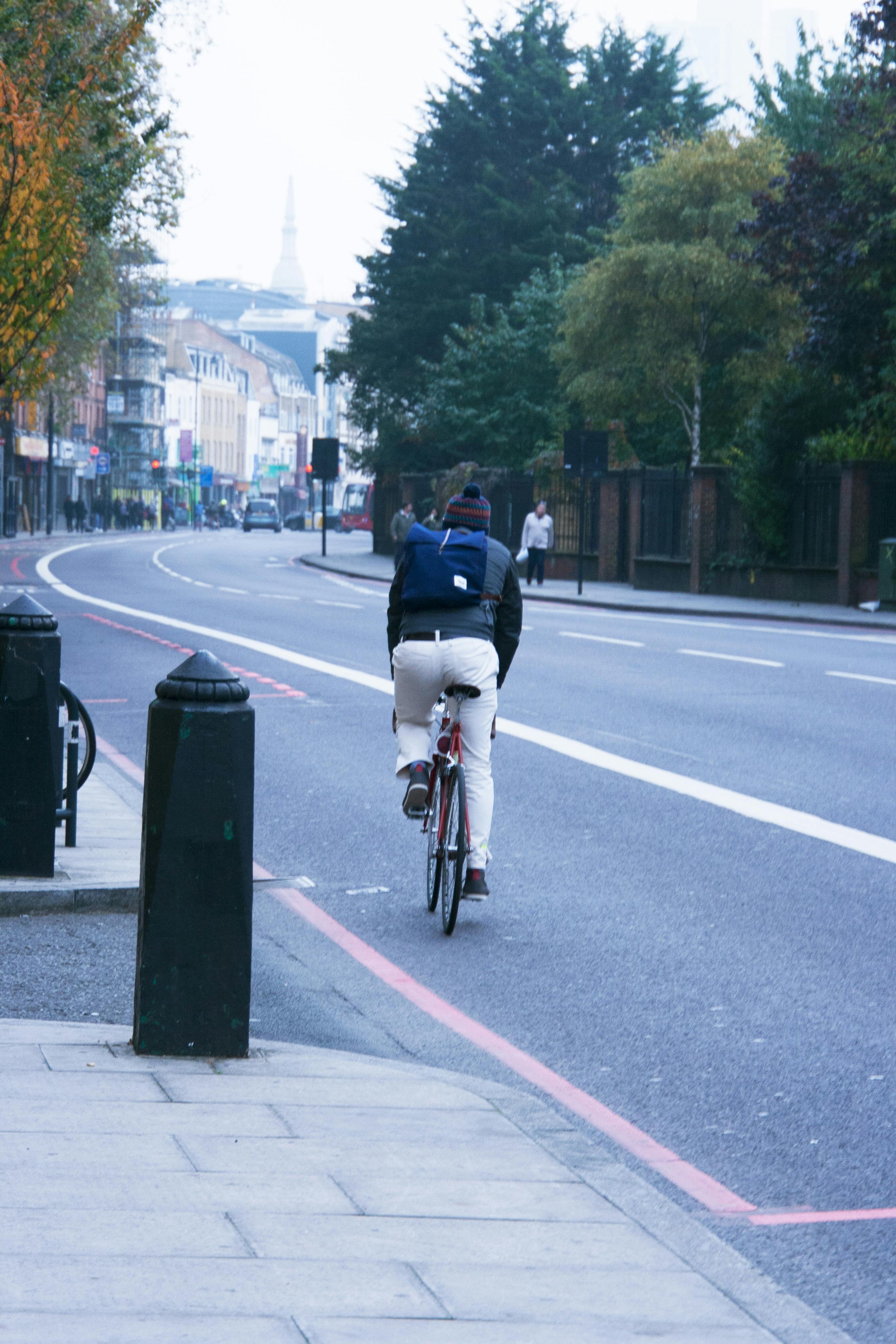 Cyclehoop is a firm that works to build better bicycle infrastructure in London. The company started by providing a simple solution to the problem of bike thefts, namely by converting existing street furniture into secure bike racks. Today, Cyclehoop has expanded to provide bike pumps, shelters, and lockers all around the city, even vending machines for bicycle parts. The company hopes to empower Londoners by not only making cycling more accessible, but an affordable option for everyone. Much like bici d'epocha, it is a way for the individual to reclaim purer values of autonomy. Indeed, at the crux of the city's pedal politics stands a strong statement about the physical and mental health of Londoners. "Many in London have to commute from far and it can be a stressful experience, with delays and train strikes a common gripe," says Anthony Lau, managing director of Cyclehoop, "Since I started cycling, it's been relieving to know that I have absolute control over my journey, experiencing the sounds and sights of London while fitting a two-hour exercise into my ride. I no longer dread my journey to work and it can often be the highlight of the day."
For the commuter, however, the decision to hop on a saddle is likely to be a contemplative process. With urban life becoming more robust, the streets can become a competitive place, fuelling the rat race in which the city feeds its energy from. Road safety is not merely a matter of building better roads, but it involves the complex and conflicting needs of drivers and cyclists. In 2014, there were over 432 cyclist casualties recorded within the City alone. "With such rapid growth, there is bound to be conflict between drivers, cyclists, and even pedestrians", says Lau, "As a result, these negative conflicts are often highlighted by the media which can foster this sense of division."
In a study exploring travelling habits in four English towns, the University of Lancaster found a general consensus amongst Britons that walking and cycling were "abnormal" modes of transportation. Not only does this say something about the lack of mutuality between commuters, but it explains the relatively lower levels of cycling activity in the country – a mere 10 percent of all short and long-distance trips. With many Londoners now deciding to use their two wheels, the demand for better infrastructure has only grown stronger. After all, to freely move in a city involves a constant inspection of one's changing environment. Being one of the world's most eccentric cities, London needs to ensure that it is not only meeting the needs of current and potential cyclists but also finds ways of actively engaging with other urbanites on alternative modes of transportation.
Overcoming the fear of urban roads is something that every cyclist once needed to face, and there should be an active effort made by every city to make this process easier for everyone. Aside from the ubiquitous 'Boris Bikes' – a homage to former London mayor Boris Johnson's cycling advocacies – new cycling schemes are now in place which seek to modernise London's roads, from cycle superhighways to bike-friendly traffic light systems. With a wealthy roster of activities available to Londoners and tourists alike, the popularity of the city's cycling culture only shows resilience. In the words of Boris Johnson himself, cycling is "arguably the single most important tool for making London the best big city in the world."