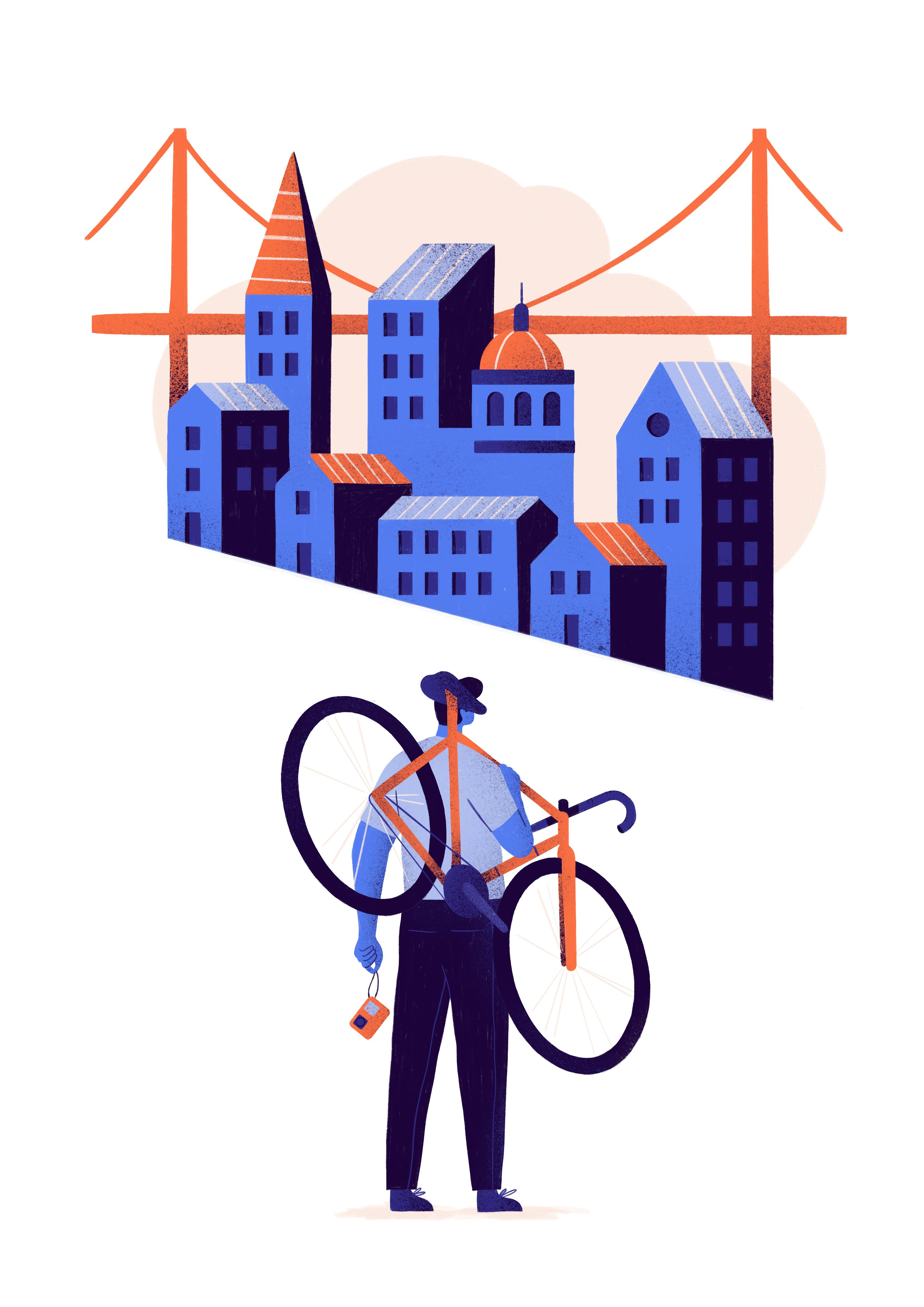 Text: Pernille Mortensdatter mo
Illustrations: Stéfano Obregón
As a witness to everyday life on a bike in the Portoguese capital, Miguel curates a collection of videos of mindless pedestrians, bike robberies and cyclists collisions to mention a few. With a large dose of humour, he perfectly conveys the frustrations of biking in a city where cyclists continiously have to adjust to their surroundings.
Motivated by showing how the relationship you create with your surroundings changes when you choose to pedal, Miguel wishes to keep his anonymity to make sure the city is the star of his work.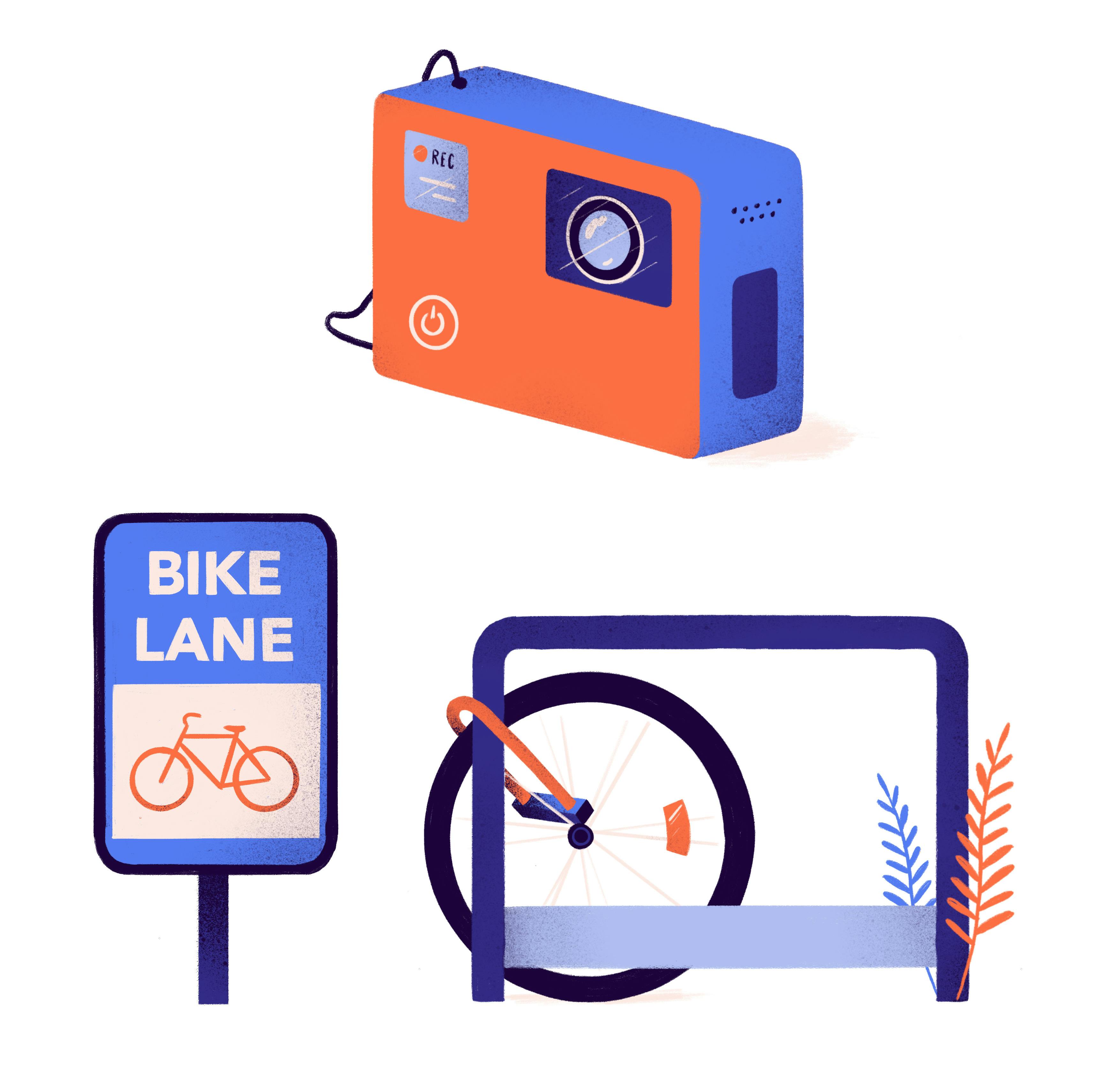 Miguel takes on a responsibility with his camera which enriches the bike culture in Lisbon and creates a safer environment for people on wheels. The series called "How to ride a bike with a girl" which is intended to be funny, illustrates women as vain and hopeless creatures, making his bikerides a nightmare. Hopefully, the portrayal of women will evolve as Miguel rides anonymously around the city, video taping your every move.