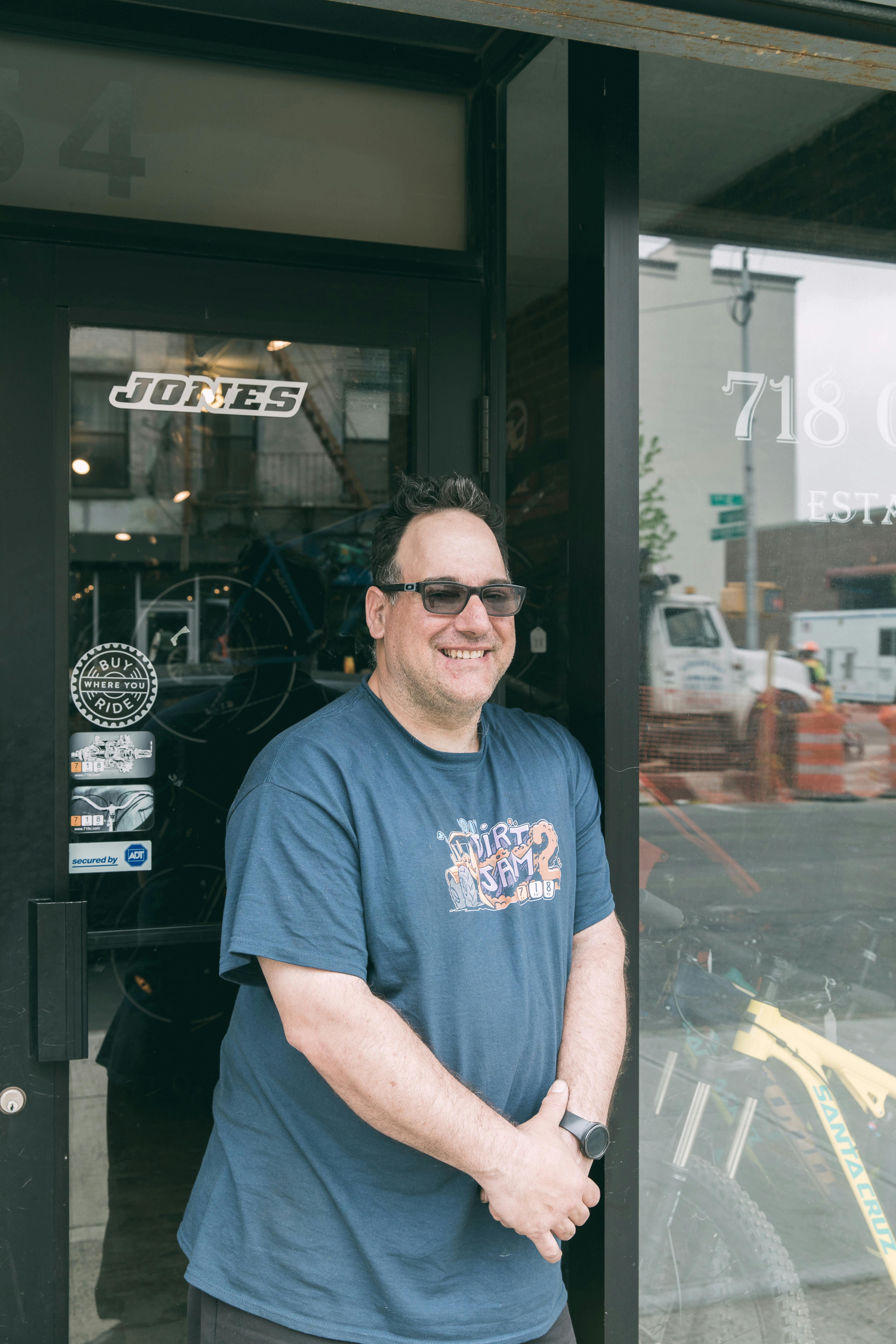 Text: Pete Dawson
Photos: Andy Donohoe
Joe's passion for all things bike related is contagious. He's the kind of guy who makes you feel at home immediately and shares his knowledge without arrogance or exclusivity. The business model at 718 Cyclery is simple, "we only sell what we use and what we ride" Joe explains. In the age of online shopping, some might call this a risky approach, but Joe believes it's the key to their success.
"Everything we sell is probably cheaper online somewhere. So we focus on the things the internet can't take from us. The work we do with our hands, the trips, the classes and the community. People are coming here for what we do, not what we sell" he says.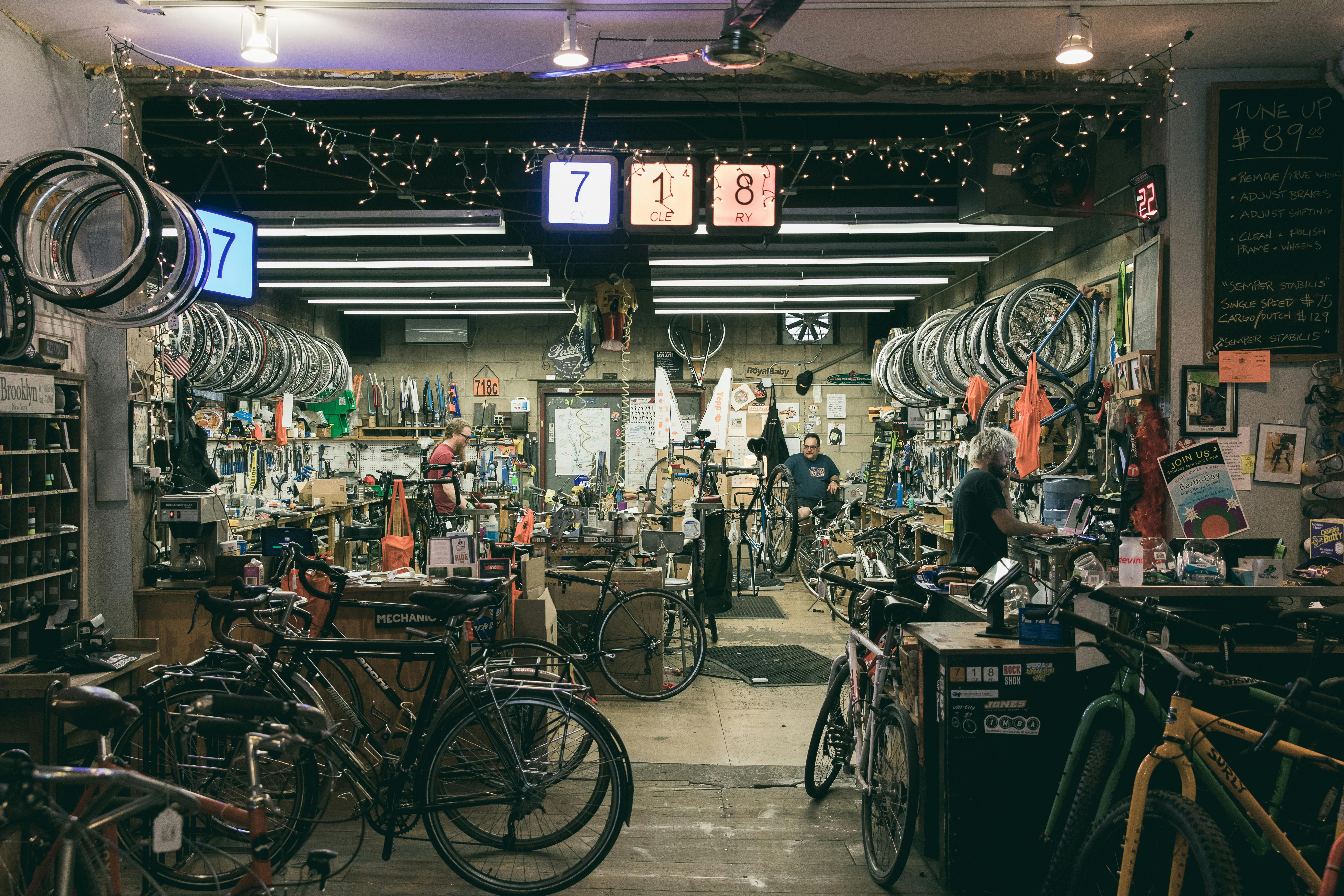 It's this philosophy that keeps the 718 Cyclery community coming back year after year. Whether you're planning a bike tour, looking to build your dream ride or learn how to fix one, you're welcome at 718 Cylcery. The team run free maintenance classes every week, a women's only class and a popular wheel building class once a month that is fully booked almost a year in advance.
"I've had other shops say you shouldn't do it for free, but the next day that person goes to work and says I went to this really cool place last night that you've got to check out. That is the most coveted peer-to-peer advertising that every brand in the world wants and we get it for free" Joe says.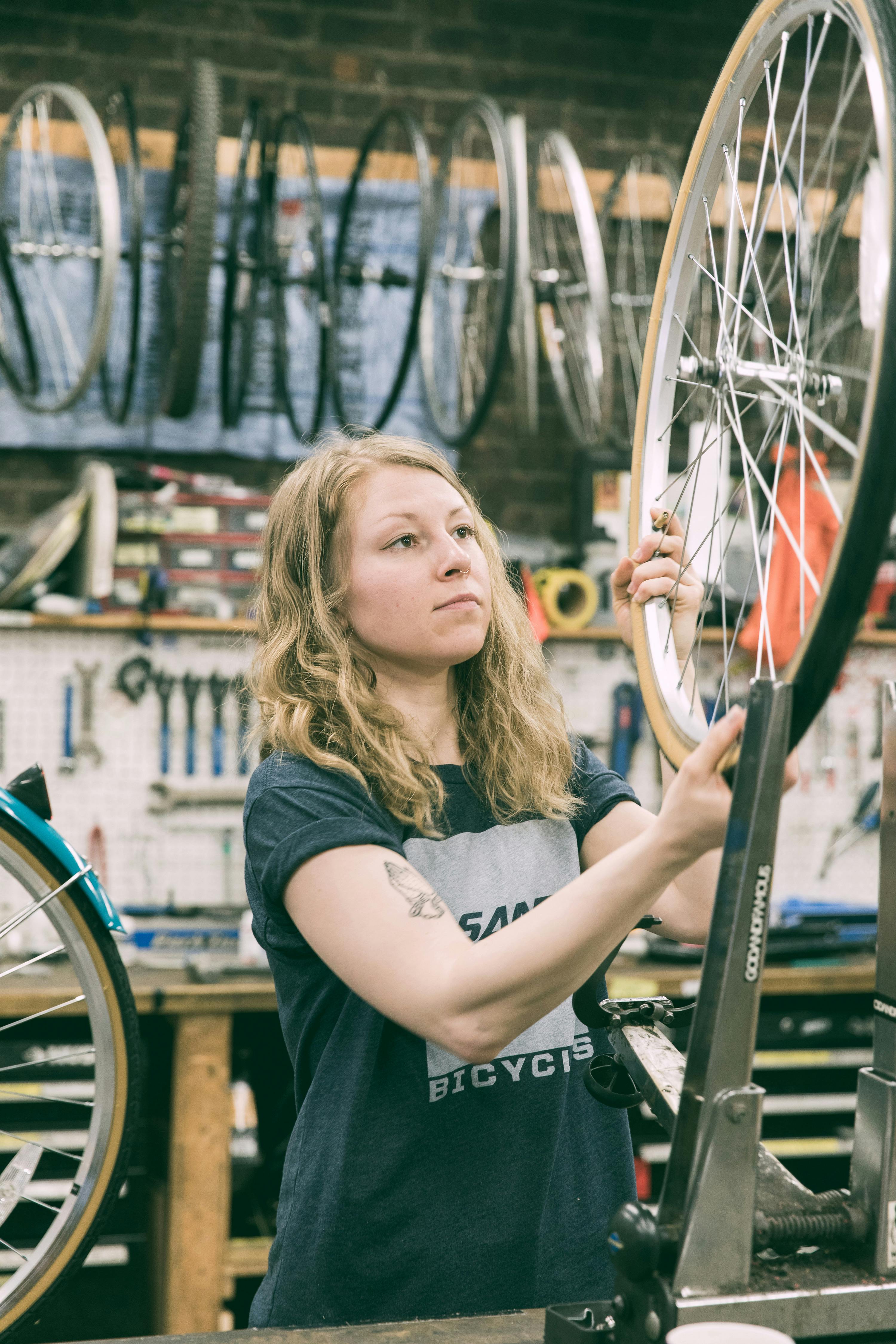 While the shop is located in the heart of Brooklyn's concrete jungle, much of their focus is on off-road touring and adventure cycling. Joe and the team organise group rides into the woods all year round, including a five-day tour in the Spring and monthly camping overnighters that attract 40 to 50 riders. "To be able to sleep and camp out with your customers, that's a real connection you're making as opposed to someone who just walks in to buy a bike and then leaves" he says.
718 Cyclery is at the forefront of a global retail transformation, with small independent stores reclaiming their rightful place as the heart and soul of our cities. They create value by curating their favourite products, providing unique customer experiences and sharing their deep expertise. 718 Cyclery is more than a bike shop, they're a trusted community resource.