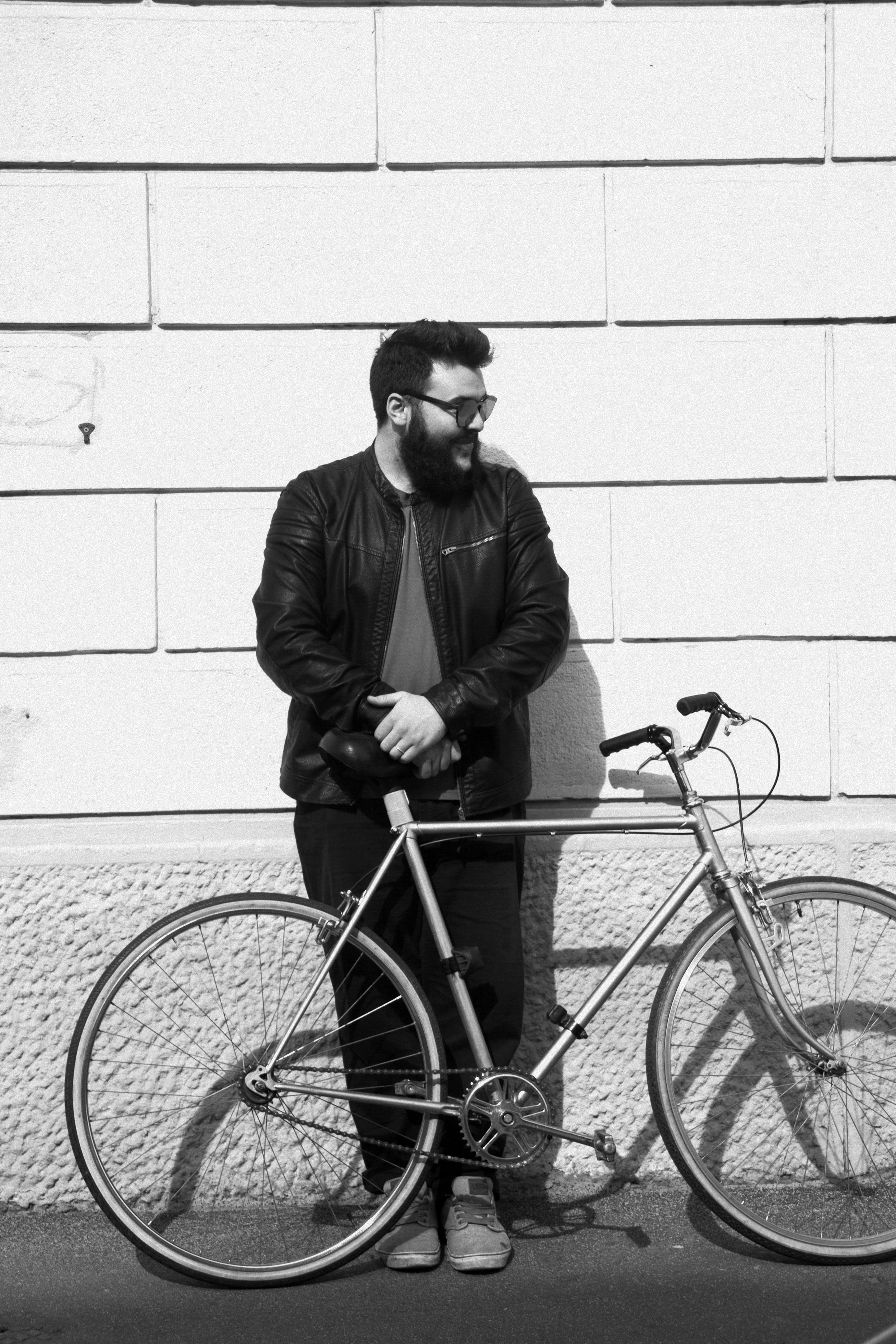 Text edit: Mari Oshaug
Portrait: Federica Covella
Illustration: Mattia Distaso
How does bicycling affect your everyday life?
There is no greater freedom than using my bike to move from one place to the other: first of all it's an environmental choice, secondly it's an exercise for both body and mind. On foggy days when I can't see anything, if feels like the circumstances are testing me. It is a feeling that generations of Milanese have experienced. Scighera, in Milanese dialect, is a word concerning a kind of heavy fog that appears in the Northern of Italy, especially in Milan.
What is your opinion on Milan as a bike-friendly city?
Unfortunately, the facilitation for bikers in the city centre is just a failure. Nobody takes care of the cycle lanes, which most of the times are inaccessible, and I often need to get off my bike and walk instead of riding. However, there are places just outside Milan that give me the chance to ride my bike in total freedom. Another positive thing is that you soon will be able to take your bike with you on public transportation.
Tell us about the concept for your photo series?
The concept behind the series is to show the diversity of environments and people you can meet in Milan while biking, and also to express the pleasure that these characters feel during foggy days. Will these illustrations of Scighera be able to empathize the idea of riding a bike on a foggy Milanese day?