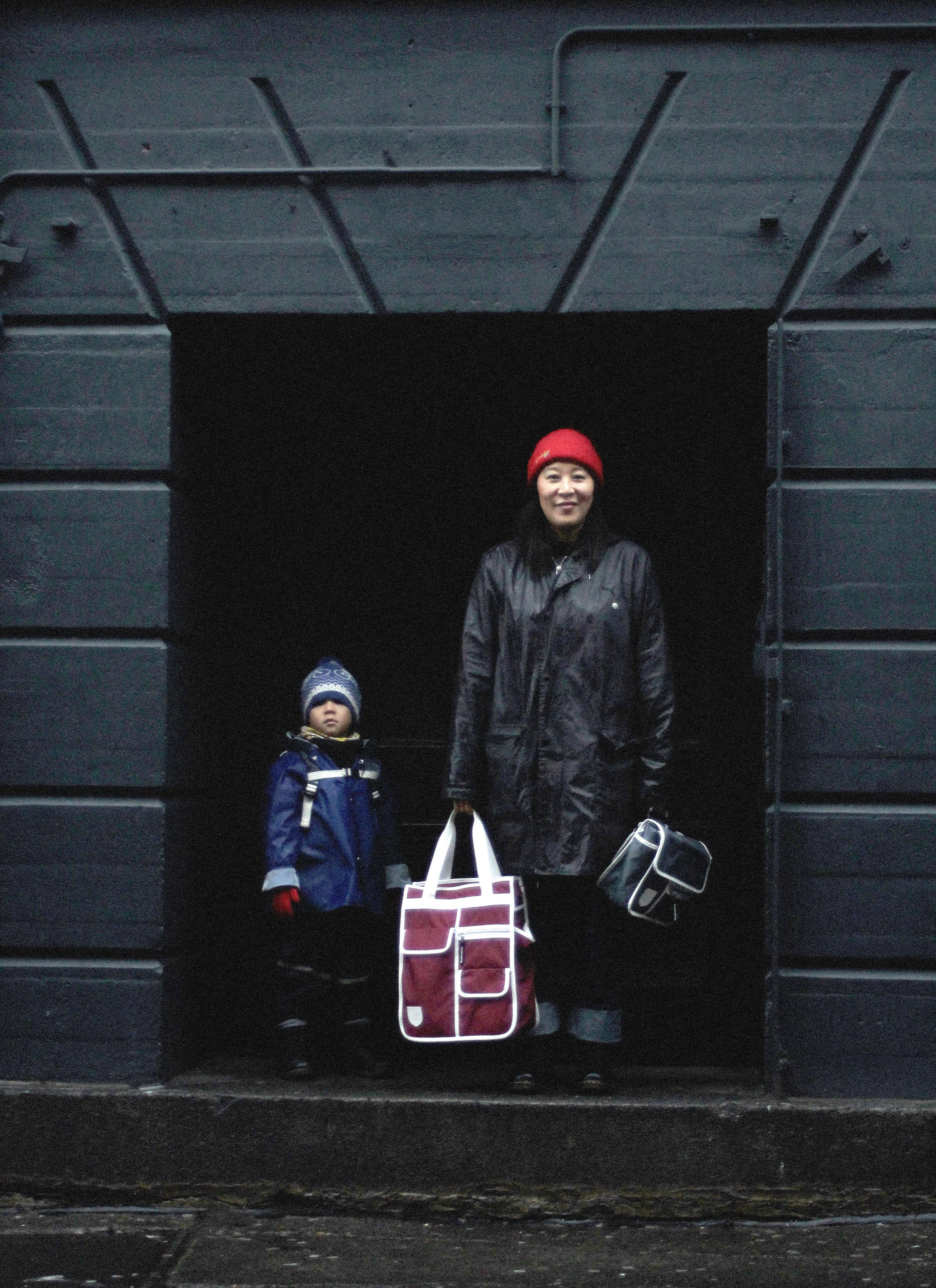 Text: Janna Brom
Photos: Janna Brom
Goodordering is a bag company born and raised in East London. They make urban commuter bags for cyclists and non-cyclists. Their bags have an equal amount of fun as usefulness and are inspired by Japanese school bags and retro luggage.
"Goodordering aims to make cycling more fun", founder and designer Jacqui Ma says.
Jacqui started cycling 11 years ago whilst working at Puma designing sports bags. At the time there was an office bike that no one used, so she borrowed it (for about 2 years) and the rest was history. She started Goodordering soon after, having wanted to have her own brand selling products that are affordable, but without compromising on the design aspect. At the time she lived on top of a bike shop and commuted to work daily. The beginning of Goodordering was part filling a gap in the market and part knowing that the urban cycling market was only going to grow faster and faster. Or as they say online "all sorts of fashionable people joined the revolution, but what lagged behind was the accessories! Identifying a gap in the market for colourful, unisex bike bags, Goodordering was born".
Nowadays there are more cycling brands as well as brands adding cycle specific products to their range, something Jacqui thinks is great:
"Ultimately it's providing more choice for everyone. And from a business point of view, more people to collaborate with!" Goodordering launched in 2012 with a crowd-funding campaign. Their first range was inspired by Japanese school bags and 80's retro travel bags and the 70's and 80's references have given the bags a touch of nostalgia. However they never compromise on quality, and the bags are water resistant, hard-wearing and versatile – as well as packed with technological gadgets and gizmos.
"I think you need to be confident to cycle in London and always have your wits about you. With unreliable public transport, cycling is by far the easiest, quickest and cheapest way to navigate the day, especially if you are a freelancer or move around a lot during the day. I always check the bike to get somewhere first and as a mum with not much time to spare, it keeps me fit", Jacqui says, who today consults in trends independently and runs Goodordering.
Now, you might wonder where the name 'Goodordering' comes from – as it seemingly has little in common with biking. On their webpage Jacqui tells the story: "The brand name 'Goodordering' comes from the joy and satisfaction of ordering well at a restaurant. Our family often went out for meals together and after a very satisfying meal, we would all call out 'Good ordering!' to mum. This brand incorporates all the values of family get-togethers and those captured moments of happiness".
"Goodordering is like a little family", Jacqui continues:
"Starting from the way we ride to the way we work together, because we believe that riding a bike should be fun. Obviously it should be safe and all that, but also very enjoyable. So this is what we are trying to achieve - making cycling more fun."
For more information, visit Goodordering.