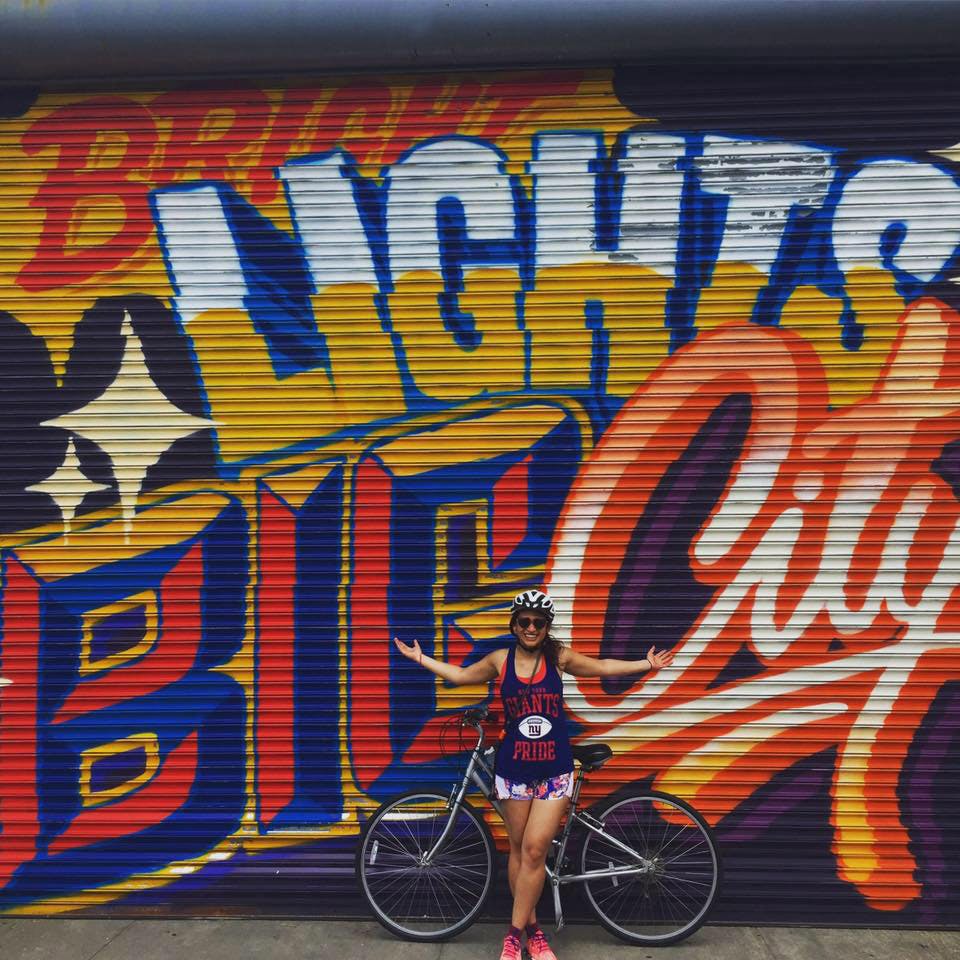 Text: Silje Strømmen
Photos: Simi Mahtani
Hi Simi! Could you tell us about… … not learning to riding a bike as a kid.
As a kid growing up in New York City, I tried to learn to ride, but gave up when I didn't get it immediately. I was raised in Midtown Manhattan and it felt like it wasn't safe to ride in traffic. I also didn't have many friends who had bikes growing up and we were lucky having the subway to easily get around.
…deciding to learn how to ride at the age of 22.
My friend and I went to Governor's Island for a day trip and we both learned to ride on rental bikes when we were 22. Little kids were zooming by us laughing the whole time as we crashed into hedges trying to gain our balance. After a few tries, something just clicked. It was my AHA! moment and it felt like I unlocked a secret. Here was this thing that I really liked doing and I never anticipated the impact it would have on my life from that moment forward. I loved the speed of it, the great workout, and the ease of mobility.
… riding in New York City.
My favorite thing about riding in New York City is that I can new explore areas and neighborhoods easily. I love doing the Prospect Park loop in Brooklyn and the waterfront paths in Manhattan like the West Side Highway and East River Drive. NYC has gotten more bicycle friendly in just the past couple of years with the help of great organizations like Bike New York and Transportation Alternatives.
… her Bianchi road bike.
I love my Bianchi! I wanted to upgrade from my heavier hybrid Raleigh to a road bike that was lighter so I could travel around the city faster. My Bianchi has no problem going up bridges and hills, and has a cute leopard print seat.
… cycling as a passion.
Cycling is meditative for me. Once I get on a nice stretch of road, my legs do all the work and my brain gets to air out. As a pedestrian walking around the city, it's pretty easy for me to distract myself and detach. However, when I'm cycling, I get a slightly elevated view of everything and get to pay attention to details about my surroundings I may not have noticed before.