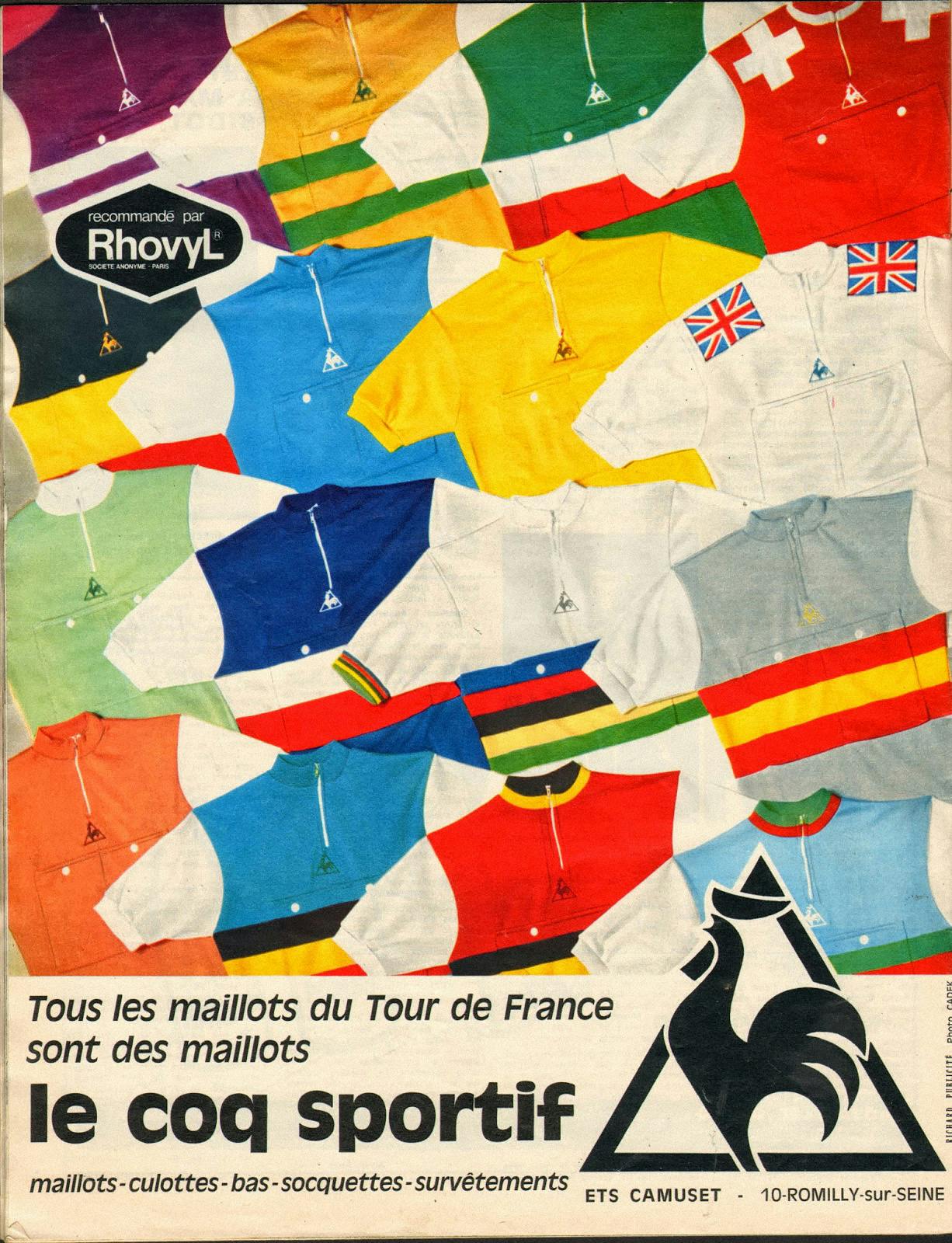 Text: Nick Chapman
Photos: Cadex / Le Coq Sportif
The brand name, and the logo that followed, using the national symbol of the Gallic rooster, tied Le Coq Sportif unquestionable to France, and cycling and Le Tour de France cemented this. The famous logo was first seen in 1948, but the company was founded in 1882 by Émile Camuset in the province of Romilly-sur-Seine, 100km from Paris. In 1929 the company produced it's first catalogue which included a cycling-specific jersey, and in 1951 sealed their place in cycling history going into partnership with Le Tour, supplying the jersey of race leader.
The 1950's saw the intertwined ascendency for both together. As Louison Bobet won three Tours the French public grew to love the race, and the brand flourished through it's association. It is the great battles through some of the race's golden years by it's biggest names, whilst wearing the athletic rooster on the coveted maillot jaune, that gave it such a long-lasting link to the sport. Fausto Coppi being one of the first champions of the Le Coq Sportif era was never going to hurt, followed down the years by the likes of Jacques Anquetil, who took up the mantle from Bobet winning three Tours in the early '60's, the total domination by Eddy Merckx in the late '60's and '70s, and the sparring of Frenchmen Bernard Hinault and Laurent Fignon in the '80's.
In 1988 Le Coq Sportif's association with Le Tour de France ended, and just as the Tour went through it's murky years of deception and drugs, so too did it's proudly French clothing contributor. Family feuds nearly brought about the company's collapse leading the French government to step in to try and save this national brand. The company went from secret ownership by their great and bitter rival Adidas, to pass through American, Japanese and international conglomerate hands.
The reversal of fortunes for Le Coq Sportif seemed to come in returning to their roots: in 2010 the company returned to their original factory in Romilly-sur-Seine, and their logo began appearing on the jerseys of the Belgian Quick-Step team. French pro Kévin Reza has been a long-term brand ambassador for the company - they feel that the 29 year old Vital Concept rider, who rode two Tour de France's with the EuropCar and FDJ teams, embodies the new generation of cycling. In 2012 they recommenced their partnership with the Tour de France, the famous rooster adorning the yellow jersey (as well as the green, white and polka dot ones) worn by cycling's current heroes for the last five years. History is deeply rooted in this 135 year-old company but they definitely have an eye on the future.