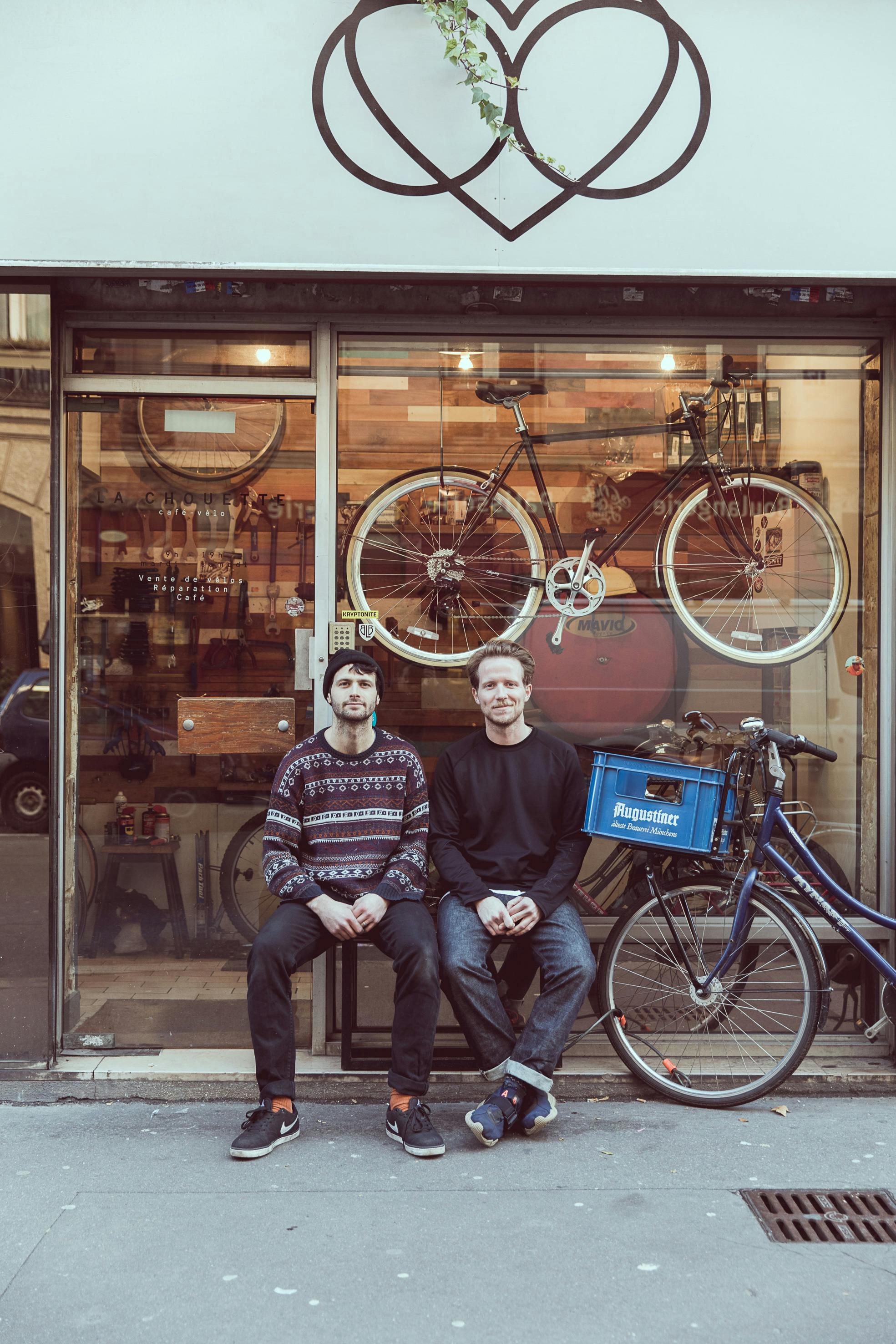 Text: Kaitlyn Bové
Photos: Andy Donohoe
Run by Chris and Jacob, Australian and British respectively, La Chouette offers fast and reasonably priced services, as well as bikes, parts, and accessories, alongside the antipodeanstyle coffee and snacks. This is all served with a generous portion of community, as Jacob explains, "We have a lot of customers that come in and sit down just to chill, talk, and share a coffee. It's all about a place for people to relax." The biking and the coffee go together hand in hand. Indeed, as Bikevibe is there, multiple people come in, some with bikes and some without, but all with something to say, all in need of a quick fix, be it caffeine or their ride. With Jacob the mechanic working in the window, it's hard for people not to look as they walk past. "People love to see you working. I'm the window display!"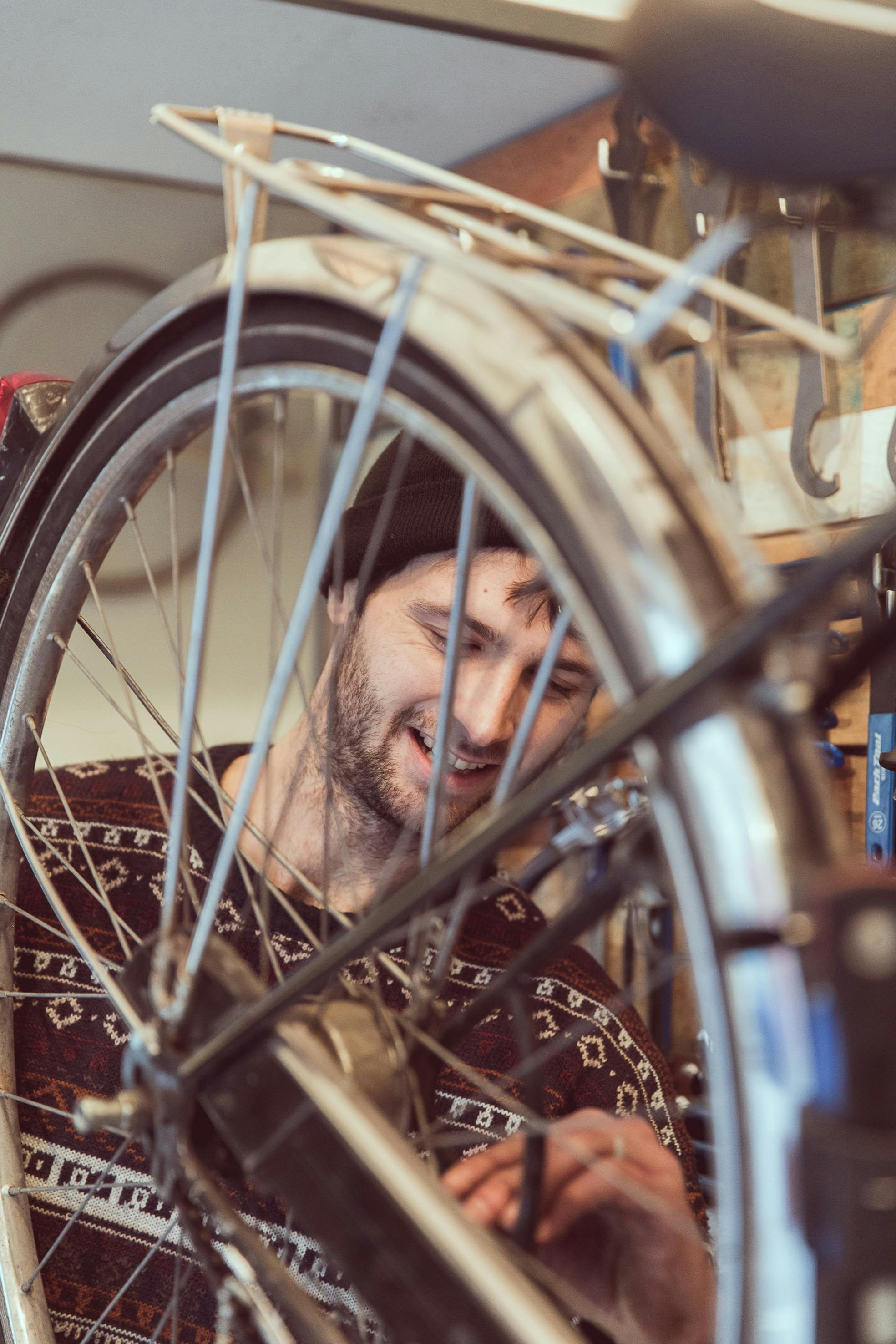 The Anglophone duo met in 2013 when they were working for American Apparel in Paris (a now bankrupt entity). Bringing together their shared passion for bikes, they started their craft by buying beaten up old bikes and making new bikes to sell to friends, and eventually online to the Parisian market. Jacob is assured about how, "… it was really perfect timing. We started to notice that we could make a real business out of it because cycling in Paris was just then starting to explode."
While Chris studied business, and also worked in customer service, much needed research went into two foreigners opening up their own business in France. Having now been open for two years, Jacob expresses that, "… it's been a huge learning curve, but we see the results with the returning customers. We try to get all repairs out on the same day if possible, and this keeps people happy."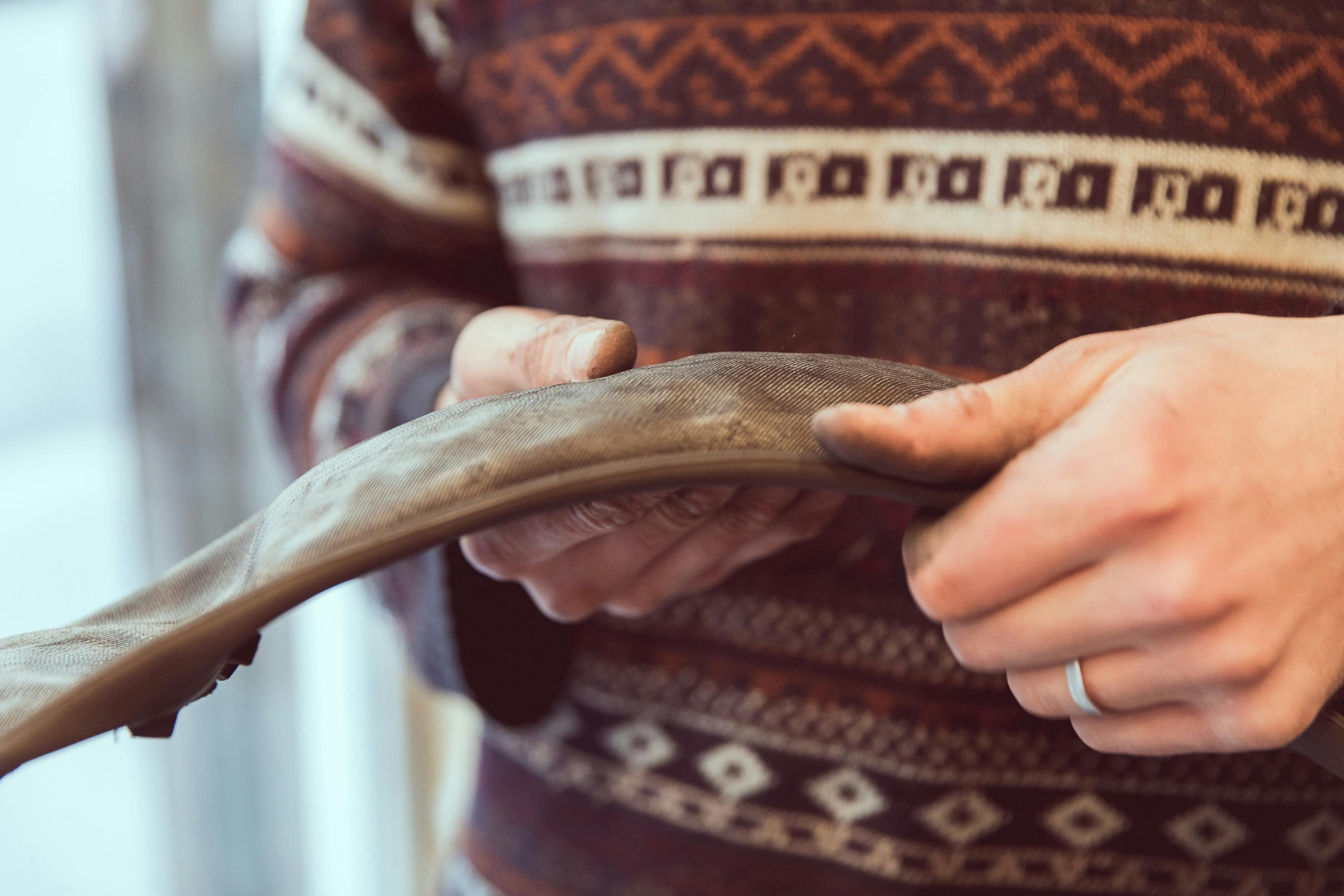 Compared to other bike shops in Paris, La Chouette truly does have the competitive edge that it takes to stand out in Paris. "When we first came to Paris we were being told in the bike shops to come back in three weeks." The combination of fast and professional services with their barista flare brings something that the Parisians had yet to do – efficiency of multitasking at its finest. They are meeting the demand of a specific audience: hip, young people on bikes who are looking to multitask. Indeed, this street is filled with more bikes than places to park your bike.
The location they chose for the shop is not by accident. The 10th arrondissement of Paris is an area filled with young people, and even younger businesses. As they said themselves, "Right in the center of Paris you have this little tiny community of small businesses. Even though we've only been open two years we are one of the older ones in the neighborhood. Before we arrived, this street didn't have anything." Evidently an Australian and a British pair also bring Anglophones and foreigners to feel at ease in a city that shuts you out if you don't speak their language.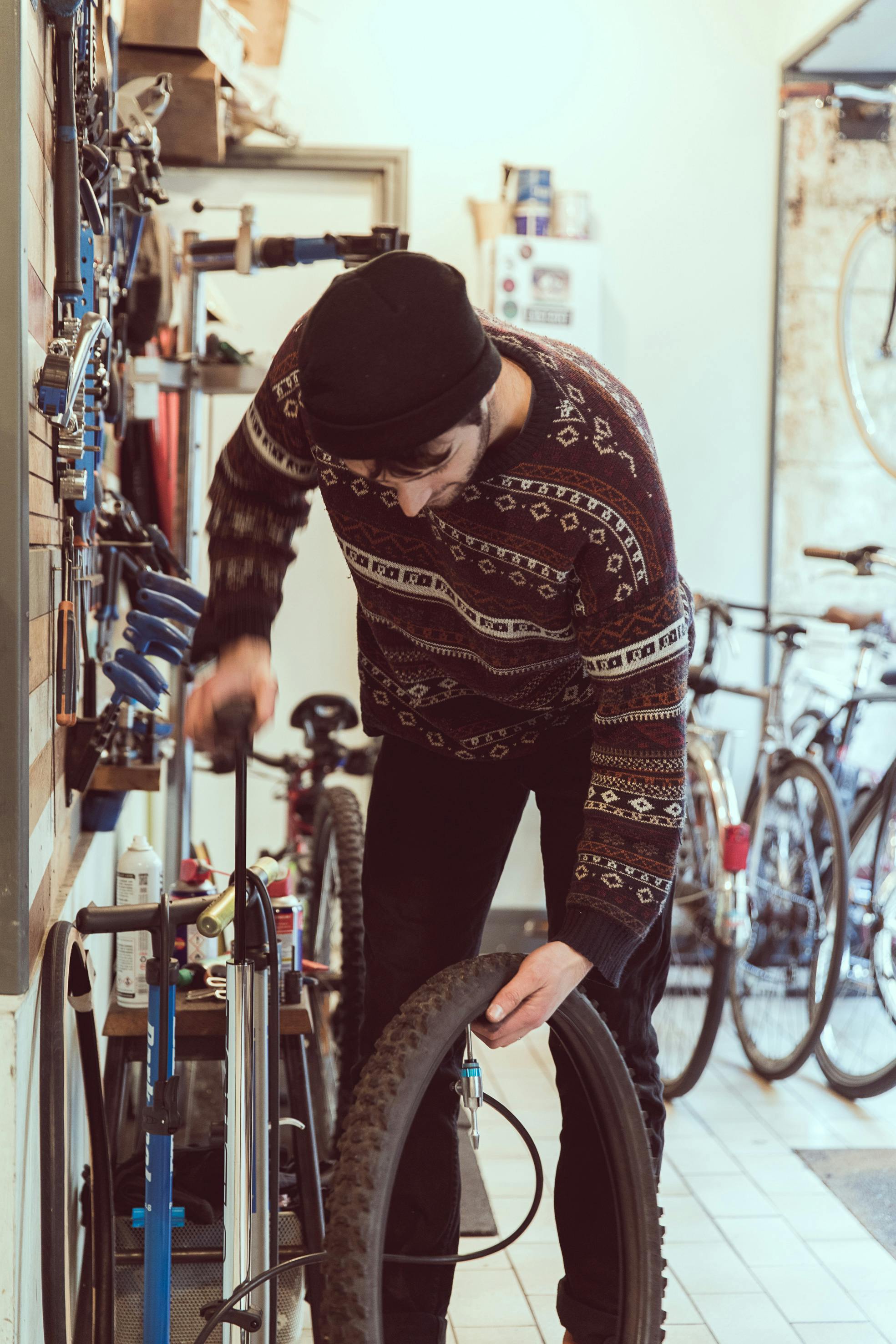 What does the future hold for La Chouette? With business going better than they had initially hoped for, they plan on expanding their current shop, and eventually opening more shops around Paris, too. Jacob points to an old couch in the backroom, "We're going to have to get rid of that soon to free up some space for more bikes and customers." Good news for La Chouette. Additionally, Chris has a particular interest in expanding the brand by doing more with clothing and apparel, specifically creating breathable and wearable cycling wear for the city streets.
Towards the end of chatting with them, Jacob mentions that their real goal hasn't ever changed, "We're here to get people on bikes, and good coffee is essential to good customers."