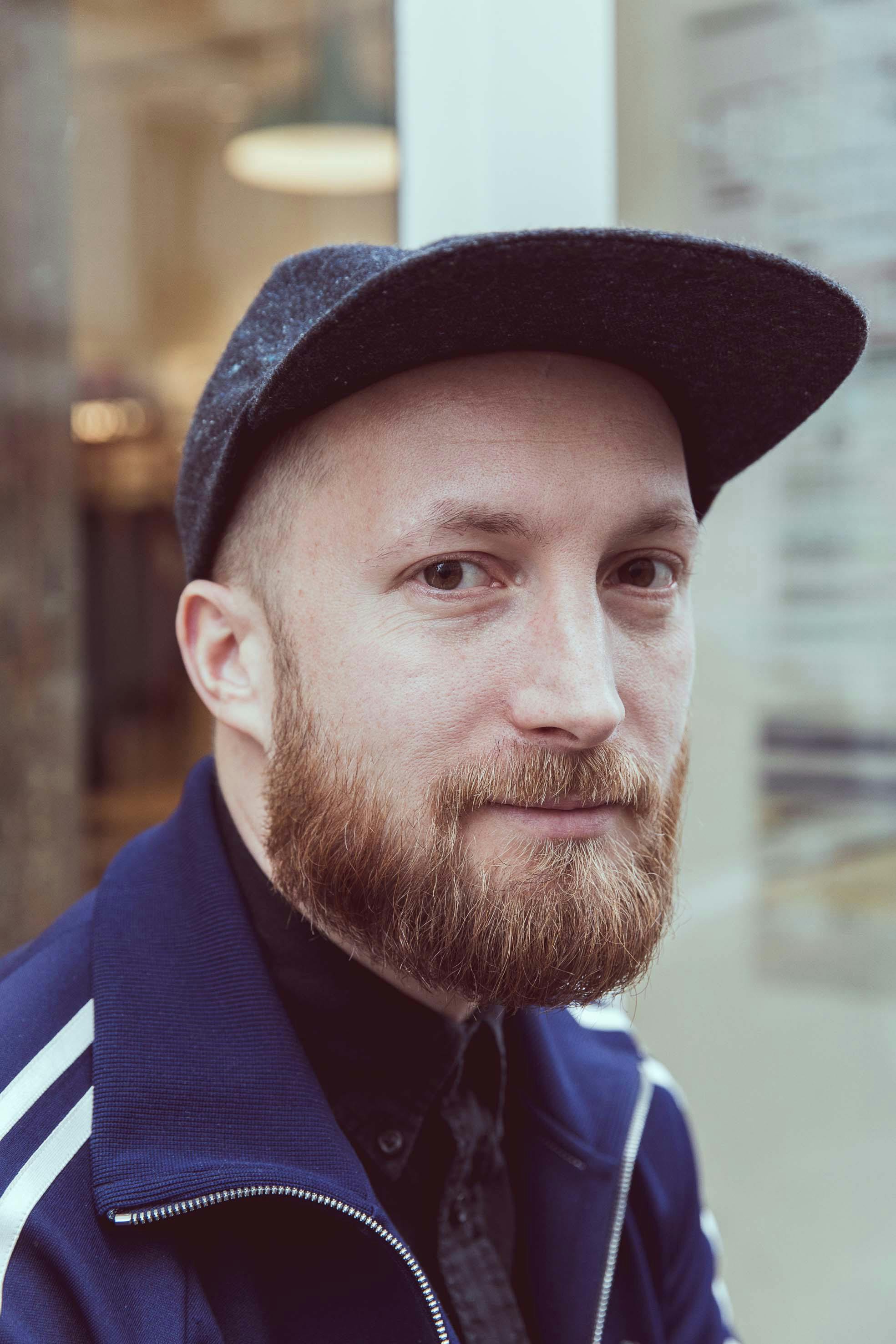 Text: Nick Chapman
Photos: Andy Donohoe
Paris Chill Racing make things happen: from the Wednesday night rides they made alleycat races, ultra alleycats, cyclocross, bingo (bingo is big - you go along, drink beer and win cycling stuff, no need to even ride!). Amongst the biggest events is Escape Town: teams of four race to an address 150km away that is only announced 15 minutes before the start. Some people turn up to smash it, others come to ride to a town they've never been before, some just stop in a restaurant for dinner and never make it to the end - it's the chill ethos of PCR.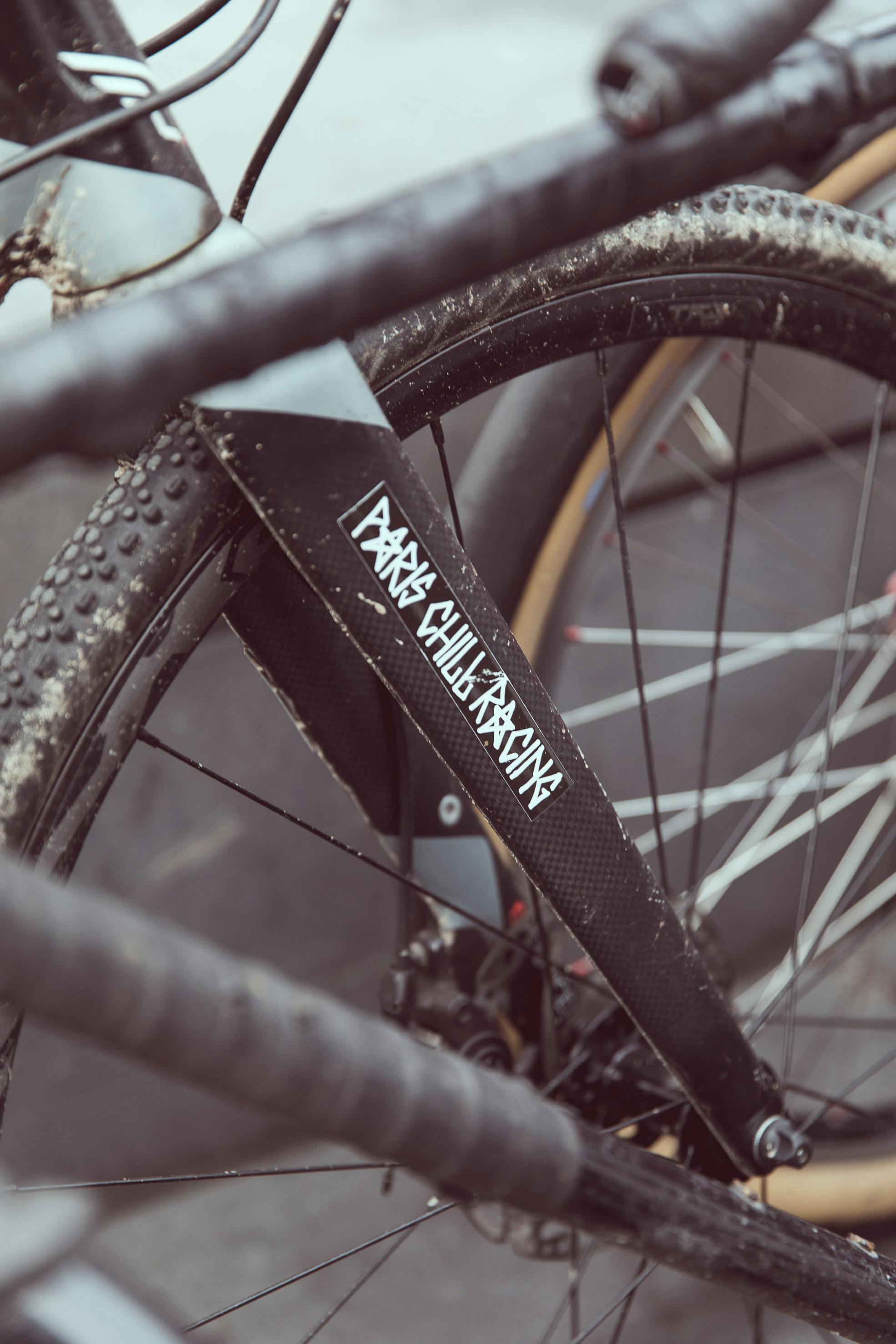 Every year there is a Paris Chill Racing holiday camp in Saintonge on France's west coast. 150 people ride a cyclocross race in the woods, more come to watch, but this being PCR there are no prizes and anyone can ride in the final whether you qualified or not. Mostly it is about the party afterwards. There is also a winter urban cyclocross series: PCR arrive at a park in the city at 8:30am on Sunday morning, tape the course, put the beer down, hand out the race numbers. A couple of hours later you wouldn't know that 50 people had raced there apart from the tyre tracks.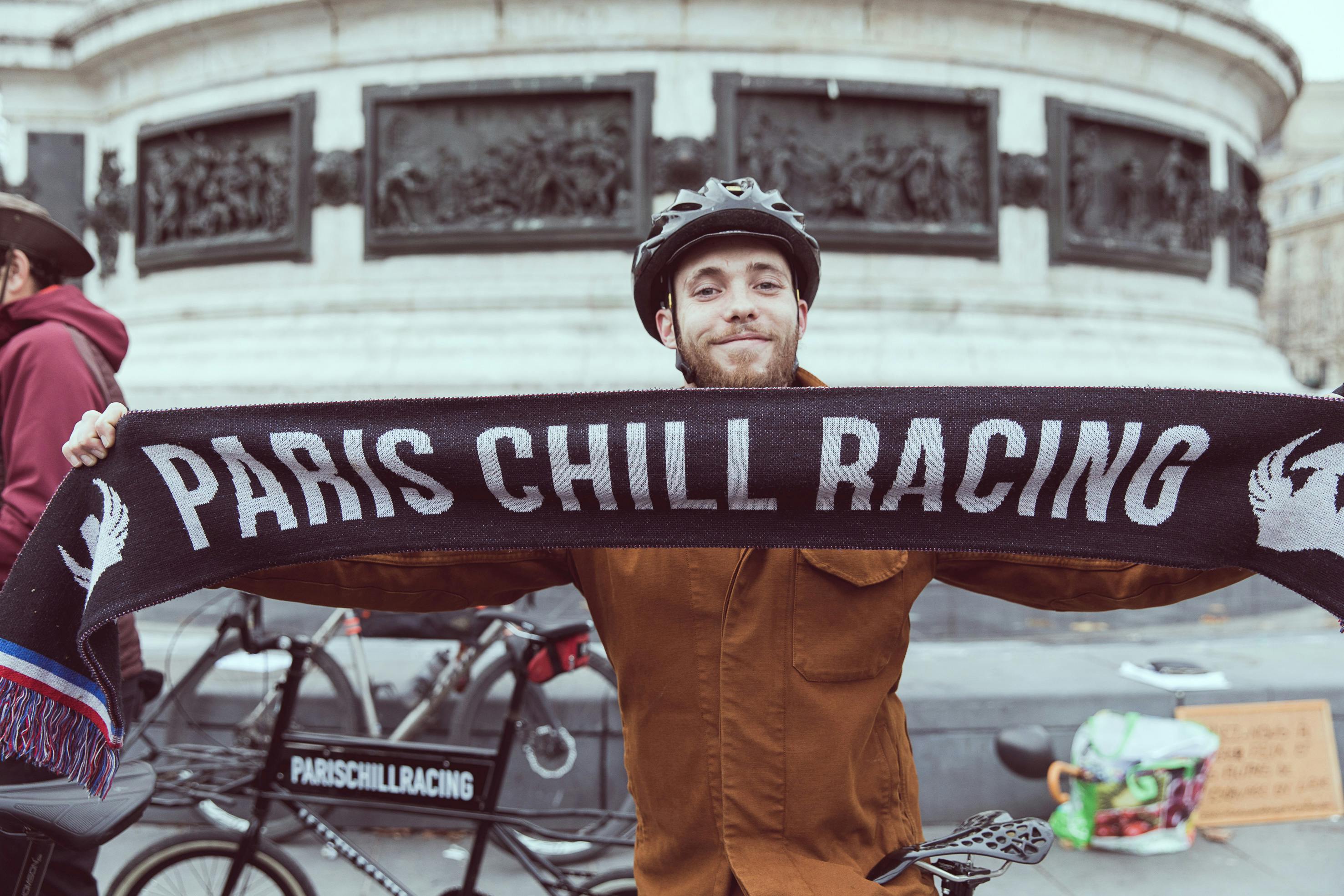 In seven years Paris Chill Racing has evolved into a thriving community, steered by a committee of 'active members' and run by everyone pitching in, giving their time, their skills, a little bit of money when needed, enthusiasm and participation. Their Facebook group has over 5000 members willing to help each other out: if you have a puncture and post it in the group someone will come out and help you fix it; if you need to rent a flat; get a job; need some advice - the community will help.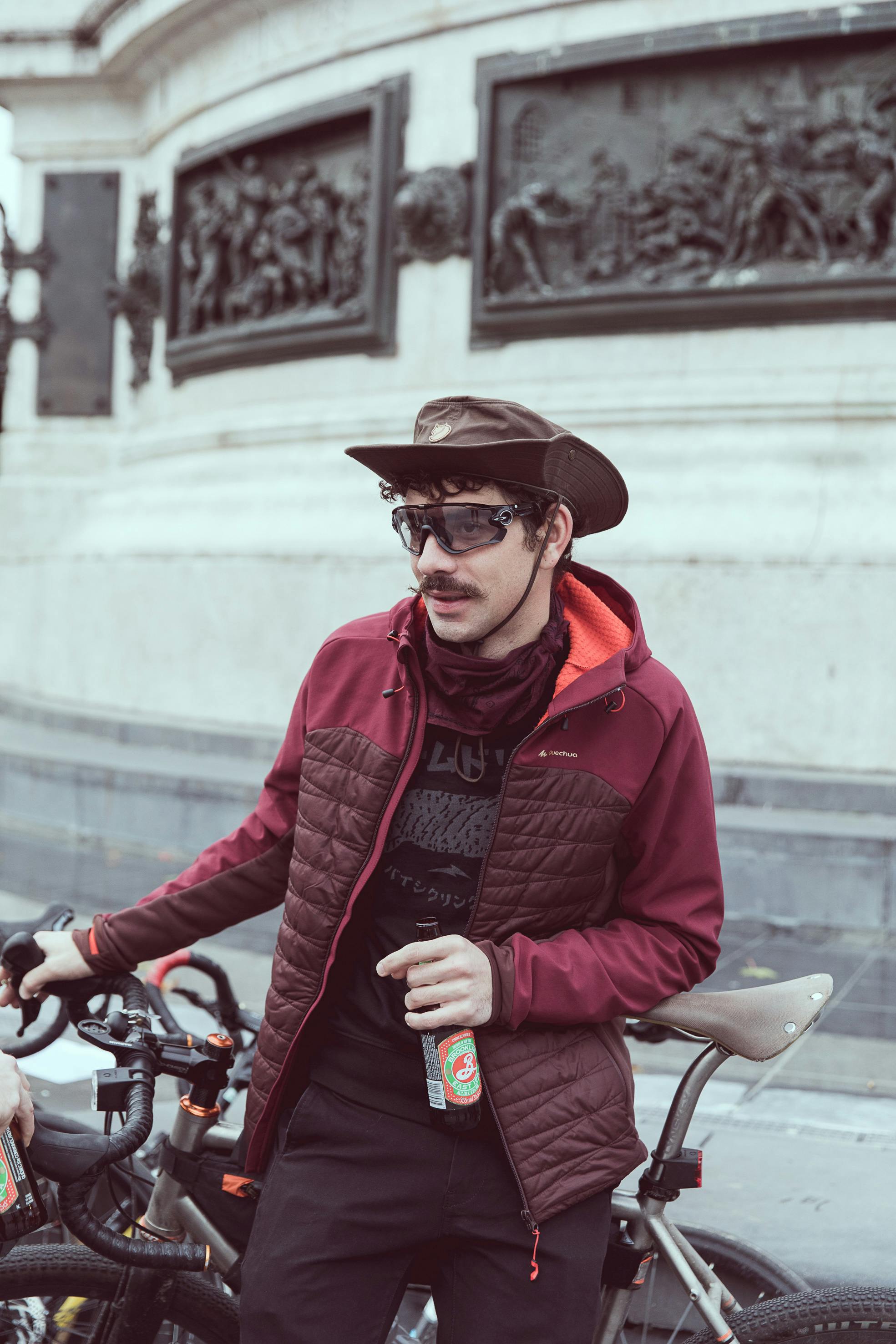 Some brands have tried to use PCR to advertise products but they are not interested. Money would create a hierarchy which is not what it is about. They don't need money anyway - just red and white tape to mark the cyclocross course. If they need something (mostly beer or bingo prizes) they will partner with a particular company who can provide it - it's win-win (PCR think they win more though).
"It's a skateboarding spirit," says Julien Sommier, a 'membre actif' who has been part of PCR from the start. "Using the public space, a liberté of movement. Paris Chill Racing is like a snowball: people come, people go, but it carries on and it grows. We make shit happen - we're ruling this city!".