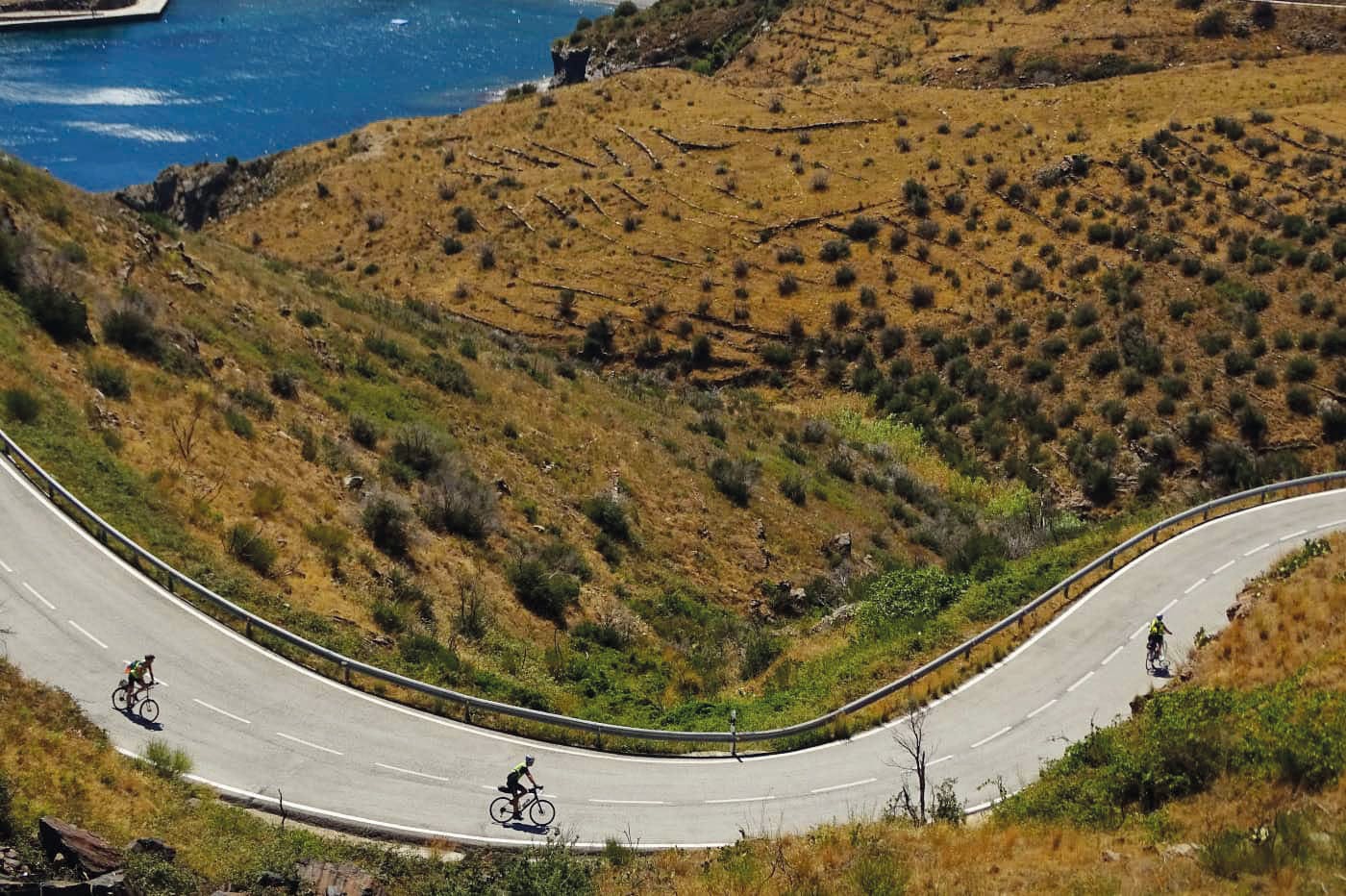 Text: Erik Skram Dybli
Photos: TDA Global Cycling
Paris – Roubaix, The Pacific coast highway 101, 8000 km of Silk Road, Route 66 or maybe the Karakoram Highway between China and Pakistan.
The big dream of the big route. The planning, the saving, the time and the suspense. The thrill of finally going. The hours and hours of planning and researching roads, distances and hotels along the way. Logistics and necessities, bags and supplies and the fear of every single failure on your beloved steel horse. Flat tires, wires that snap and eroding steel that all of a sudden break beneath you.
The big dream is made more accessible, and easier planned than ever, and it is all done by the organization TDA, which is short for Tour d' Afrique.
TDA organizes, plans and executes a number of long bike rides around the world, and they have a long track-record in doing so. So maybe you should leave the planning to someone who holds the black belt in the exercise. Someone who has calculated the length between cities and hotels, the hours that should pass between breakfast and lunch, lunch and dinner, and if the logistics don´t match, they have their own chef to cook the lunch for you. You can focus on riding, and not on luggage or accommodation. Because they will have a truck carrying your suitcase(s) and will meet and greet you in the lobby of the chosen hotel for the night when you arrive on your shut-uplegs in the afternoon.
Here is some history:
In the late 1980's when Henry Gold, the company's Founder and Director, delivering humanitarian assistance to disadvantaged communities in Ethiopia and other African countries. His original concept was to produce inexpensive, rugged mountain bikes in Africa, for Africans, as a low-cost solution to local transportation needs, and to market this new bicycle by organizing a cycling race across the continent – the Tour d' Afrique.
While the mountain bike project did not take off, the pioneering vision of the Tour d' Afrique proved irresistible. In early 2002 Henry and Michael de Jong began the preparations in earnest, undaunted by enormous skepticism and the mountain of logistical challenges to be overcome. On January 15th 2003, thirty-three cyclists saddled up at the Pyramids at Giza and started pedaling south. Four months later, with Table Mountain and Cape Town in sight, they celebrated the realization of their dream and the establishment of the Guinness World Record for the fastest human powered crossing of Africa.
The TDA Foundation has now donated more than 2300 bicycles to more than 70 grassroots organizations and communities in 8 African countries and India.
Called "a specialist in long-distance trips" by the New York Times and "(one) of the world's leading adventure travel operators" by Forbes, TDA Global Cycling has been creating cycling adventures all over the world for any adventurous traveler willing to take on the challenge. We operate cycle tours in over 80 countries, on 6 continents – from Hungary to Honduras, Italy to Iran, Tanzania to Taiwan and much more. The tours are vehicle and staff supported so the adventures give the cyclists freedom to explore at their own pace with a framework of support to keep them on track and safe.
Here are some examples of the tours offered by TDA:
The French Connection – Québec City to New Orleans Canada & US.
42 riding days – 9 rest days – 4 535 km.
Ruta Maya – San Jose To Belize Costa Rica, Nicaragua, Honduras, Guatemala, Belize.
27 riding days, 8 rest days – 2700 km.
Carnival – Recife to Rio De Janeiro Brazil.
27 Riding day, 6 rest days – 2 800 km.
These are just some of the rides that have been organized, and I guess there are many more to come. Each ride has a fixed price, and all accommodations and meals are organized as you go, so just pedal away! This is what makes it a bit more doable than to be organizing your own adventure with your friends. Where and when to go? Where and how to sleep, where to eat? Well, next summer you could jump on a plane, and embark on an adventure of a lifetime. A 77 day long journey broken down to 60 riding days and 16 rest days.
This is the Trans-Europa – Helsinki to Lisbon July 8th – September 21st 2020
5 972 KM of riding, passing through Finland, Estonia, Latvia, Lithuania, Poland, Slovakia, Hungary, Slovenia, Italy, France and Spain before arriving in Portugal and the lovely city of Lisbon. Puh! Lots of countries, imagine the roads, imagine the food, the smells, the morning rain on the paved roads of Italy, cheese and wine along Côte d´Azur where you might share some intersections of Tour De France, and maybe even stumble upon a leg of Vuelta a La Rioja.
To encounter hills and turns from great classic races is not what this trip is about. This cycling adventure is made so that most of us would endure it, and to get back on the bike day, after day, after day, after day takes well thought out sections that does not include the biggest climbs. The tour highlights the possibility to see some of the worlds great heritage cities that used to be behind the iron curtain, then you get to taste the pizzas, pasta and vinos from Venice. Recover from Italian wine and cuisine while riding along the Côte d´Azur, while you look forward to be visiting the museums and churches of Spain.
There is not much cycling in Lisbon, but as a final goal, one could not be in a better place for restitution and rebuilding.
I have had the good fortune of visiting Lisbon several times, and it is a wonderful city, full of wonderful people, food and culture.
I guess the rest of the Bikevibe book will be able to tell you about cycling culture and where to bike in, and around town. I guess the TDA foundation really knows it's way around the world, because ending up in Lisbon would absolutely be my preferred way of ending any bike trip actually. Ola. Really. Obrigado. Bacalhau. HELSINKI