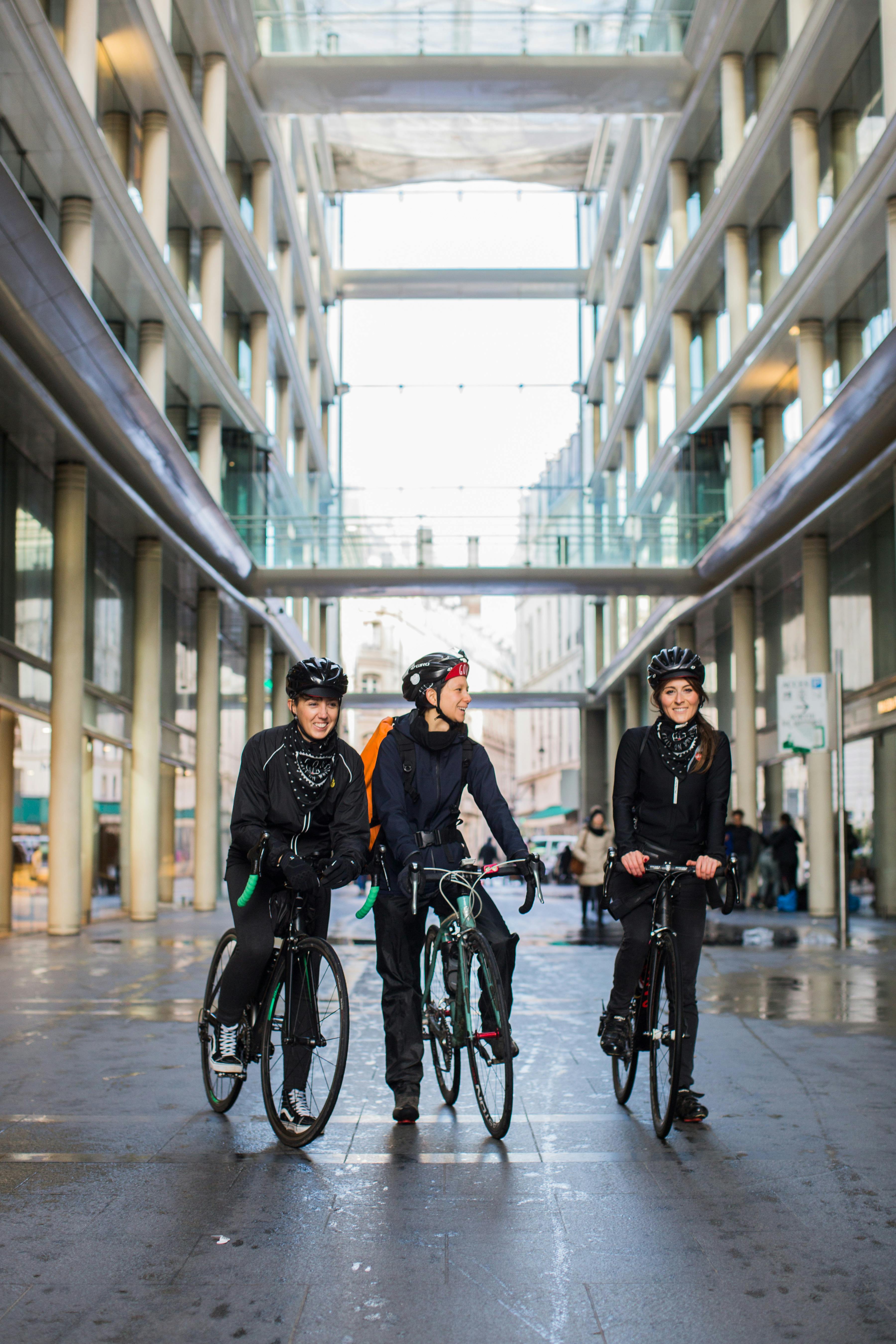 Text: Kaitlyn Bové
Photos: River Thompson
"We work to have as many girls riding as possible," she continues, "Historically men have been more encouraged and visible in cycling, and sport in general, than women. I feel that this is terribly unfair." This is just one of the factors that brought a few rad biker girls to create GOW. Upon asking who they are, Chiara simply stated, "A bunch of girls who like to ride and have fun."
It was after having biked with a group of men and women that a few of them got together to try an all female ride.
And they were clearly meeting a demand. On their first ride there was a turnout of over 30 female bikers ready to hit the streets of Paris by night.
"We were all thinking the same thing," Kiki, another cofounder, stated, "Where have all of these girls been?"
After the first successful ride they went out for a beer and agreed to make it a routine. Quickly brainstorming, they decided on the name Girls on Wheels, something straightforward yet catchy and memorable. After one day the Facebook group had 20 members, which quickly expanded into 300 the following weeks. That was in May of 2016. After over a year and a half, some of the original girls, Chiara, Kiki, Lea and Julie, have since helped expand the group into more than 700 community members.
Marilyn, an avid leader in the group declared, "We want that girls are not afraid to ride, and not to have intimidation or a question of apprehension."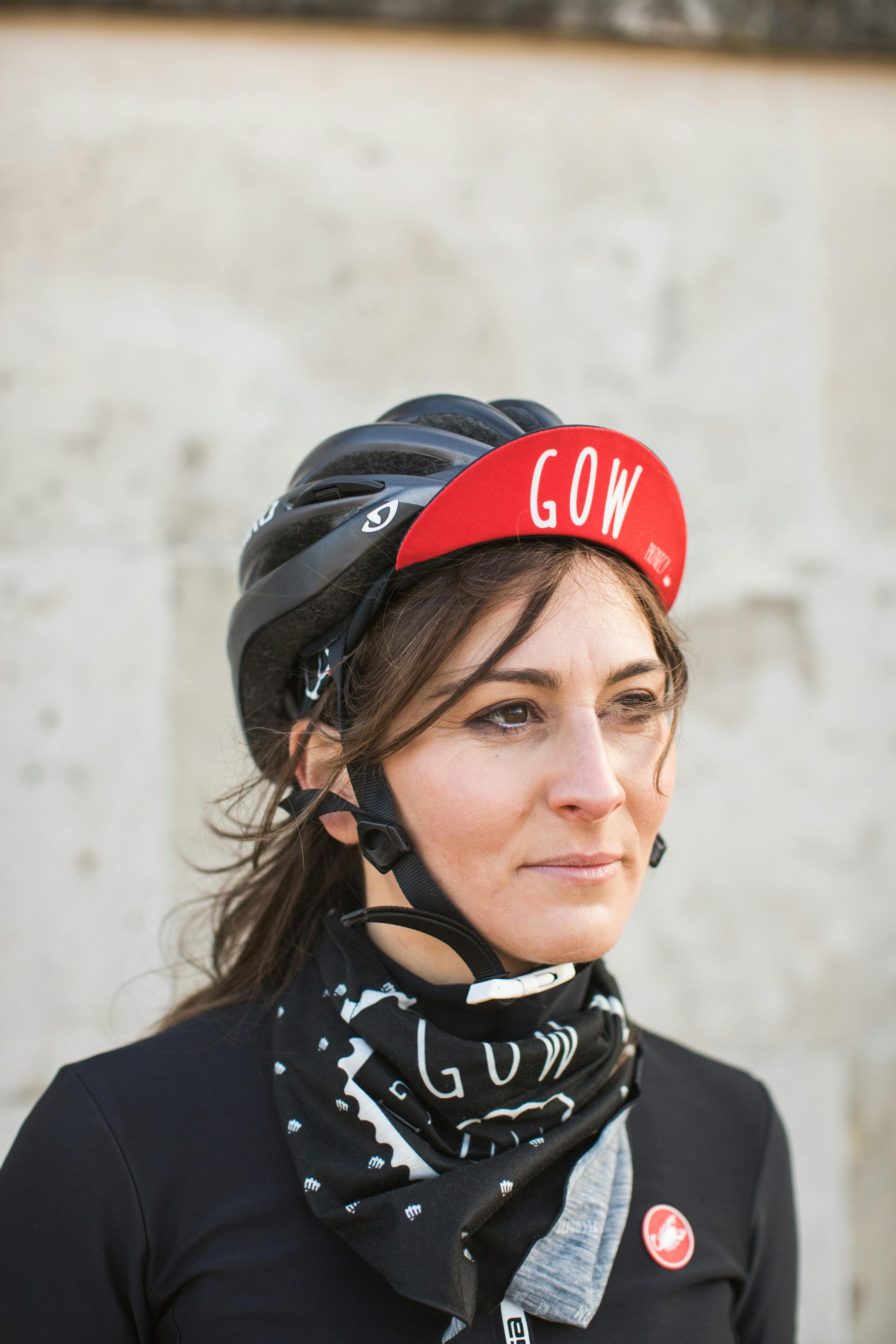 Chiara in particular had much to say on why they do it, why they hold these rides specifically dedicated to the girls of Paris:
"I discovered biking very late. After I did, I realised that it gave me so much; making me feel so powerful, so happy. I feel cool every time I bike! I was really astonished that some girls have not discovered that feeling yet just because of intimidation. I don't want girls to not take that chance. So to me the group is that chance of feeling freedom and self esteem."
She continued, explaining what the feeling of biking means to her:
"It's about a connection with the body and mind, and creating the perfect environment for that feeling. Any sport is about personal achievement and having that special connection with yourself by disconnecting from judgement. For girls biking is a great way to help them achieve that feeling of self actualisation."
The bike rides are always held Wednesdays at 21h00 with the same meeting point every time: Metro Station Cité. Each week is a different map and can vary in difficulty. They've created a system of three levels of difficulty (green, orange, and red). And each week a different group member creates the map and leads the group, which is aimed to further promote motivation and leadership among the girls.
But for these girls, it's not all about sports. They really emphasise how the factor of having fun and enjoying yourself is a critical element for the rides.
After the rides, they always end in a central bar, the same bar every week to be exact. They have chosen this bar in particular because of the cheap beer, free french fries and big terrasse to hang out together. The bar shall remain nameless, unless you find yourself on a ride with GOW, that is.
In addition to their weekly bike rides, the girls also host non-gender specific events as they hope to show solidarity with the biking community at large. One of their biggest was an alleycat race held in order to celebrate the anniversary of the group, where there was a whopping turnout of 150 bikers. Additionally, there was a Christmas ride, with the theme of "Pimp Your Bike". People brought fun lights and colours to decorate their bikes and gear and rode around to celebrate the holiday. Not to mention, the girls also have some side projects of their own involving bikes and they participate to other initiatives, for example helping Les Coursiers du Froid by cycling around collecting old sweaters and warm clothing for donation, or delivering food from markets to organisations that prepare meals for people living on the streets.
The ultimate goal of GOW has always been that girls ride bikes. Good things happen when girls ride bikes. The group is a way to get more girls on bikes, and also be inclusive at the same time. With hopeful eyes and a wide smile, Kiki said, "I would put the entire city on a bike if I could."