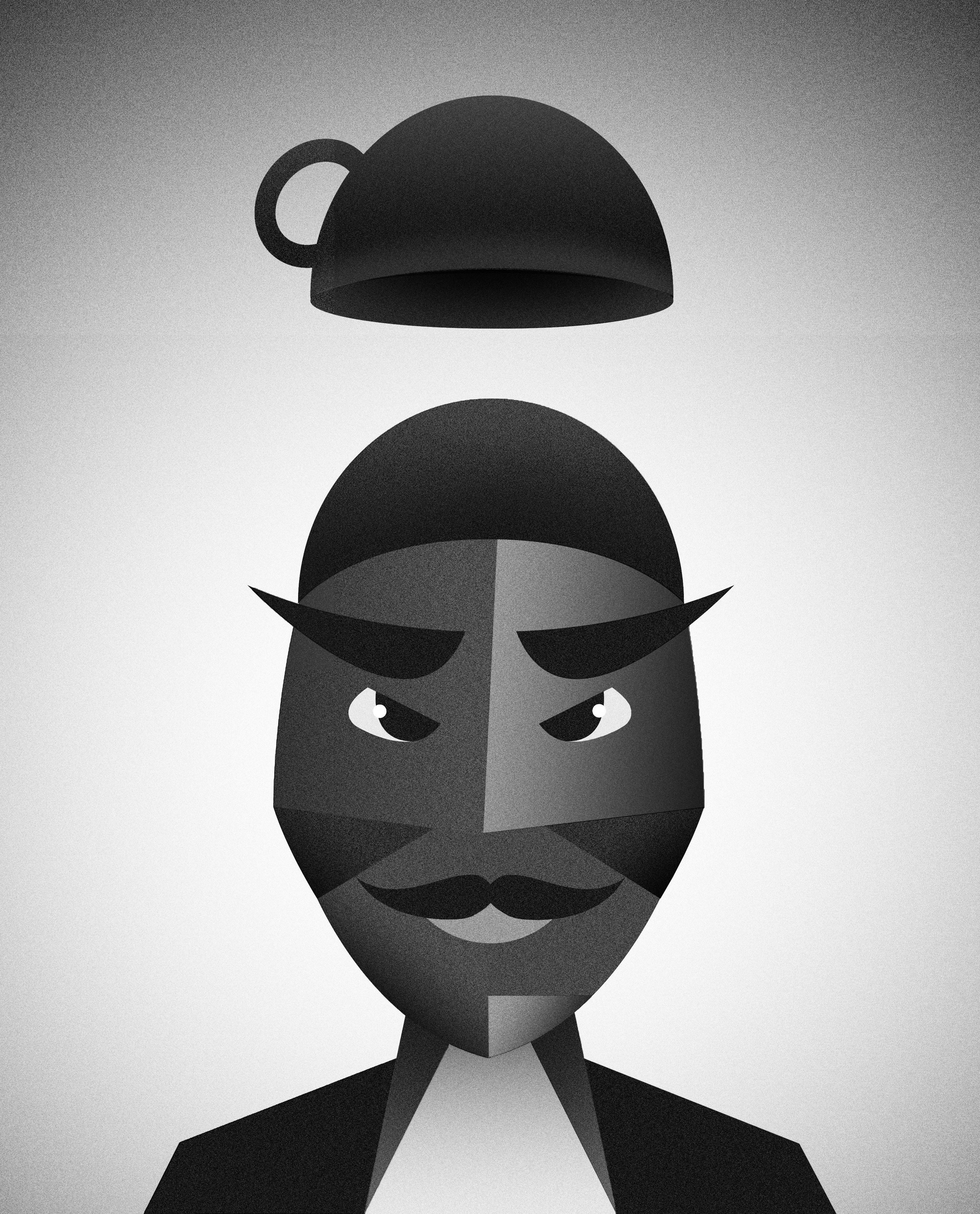 Text: Marius Nilsen
Illustration: Mari Oshaug
Besides a bidon filled with water, coffee is the designated beverage for most riders. As much as you might enjoy the morning ritual of a fresh brew to start the day, there is a more sacramental approach in the pre/during/post ride coffee. Whether it be short local rides with friends, or longer solo randonneuring* missions across the state or country, there is a divine sense of appreciation (as bizarre as it might sound) for great coffee in the world of cycling.
While it should always be about the riding, it may not always be about the journey, but rather the destination. A typical weekend scenario; 1) meet up at the local coffee shop to have a pre-ride coffee 2) make plans to stop midway or 3) agree to complete a ride only to return to our place of origin. The common denominator is a place that has great coffee. We all know them by now, the places that serve great coffee, as they are discussed and distributed amongst the riders. When a new spot pops up and gets the thumbs up, it is a given that you tell the others. Consequently if you happen to come across a place that serves harsh coffee, make sure to let the others know. This applies to randonneuring missions as well; if someone within the group has previously completed a suggested route, great spots are shared and recommended. For the randoneur the occasional (and unfavourable) gas station coffee stop is sometimes needed, but can only be seen as means of "getting them legs go spinning" in order to reach a more favourable stop.
While drinking coffee wearing lycra does not essentially differ from a more casual attire, it has become an integral part in the history of cycling. There is of course the whole technical definition of caffeine as a crystalline xanthine alkaloid, which speeds up the nervous system and leave you elevated, more concentrated and in a less drowsy state - making it a great substance for going fast and strong. While Rule #56 of the Velomenti** states that a cyclist may only drink espresso or macchiato, the standard blend "Al banco" (at the bar, as the Italians would say) will usually be considered acceptable. The relationship between cycling and coffee became, if anything, highly exposed when Faema, an Italian Espresso machine manufacturer, was the sole sponsor for the Faema Cycling team (1956-1970). It was a legacy to be followed, starring famous riders such as the "King of the Classics", Giro d'Italia winner Rik Van Looy and world champion Vittorio Adorni, as well as the legendary five time Tour de France winner Eddy Merckx. While FAEMA is the acronym for Fabbrica Apparecchiature Elettromeccaniche e Affine, Belgian cycling fans would often claimed it had nothing to do with coffee, but simply stood for "Faites Attention Eddy Merckx Arrive" or "Look out, Eddy Merckx is coming!" While it might not give you the strength and glory of Eddy Merckx, coffee will most likely be a great conversation opener. Whether it be talking to the other guests and shop owners about where we came from, where we are going and "why we wear those funny hats", or it be talking about gears, N+1s and upcoming rides with other riders - the act of drinking coffee is a socially engaging activity. Take Coffeeneuring as an example. It is a wordplay on Randonneuring, and a slightly more hip, less physically demanding form of riding which includes short-distance rides to a certain amount of locations within a given timeframe, including a write up/and or image as proof of completion.
Whether it enhances your social or physical performance or not - coffee and cycling is a traditional and much welcomed combination. Though I would not go to the lengths of calling myself nor any my fellow lycra-wearing riders a Coffeeneur (though we occasionally post a cup of great coffee on Instagram and do choose rides based in the availability of great coffee), it is evident that there is mutual connection, or at least a mutual appreciation towards the act of drinking Coffee.
*The long-distance cycling (200km+) where randoneurs need to pass through predetermined "controls" or checkpoints within a certain timeframe in order to have their "brevet card" stamped as a token completion. ** The Velomenati - The "rules" for cycling.