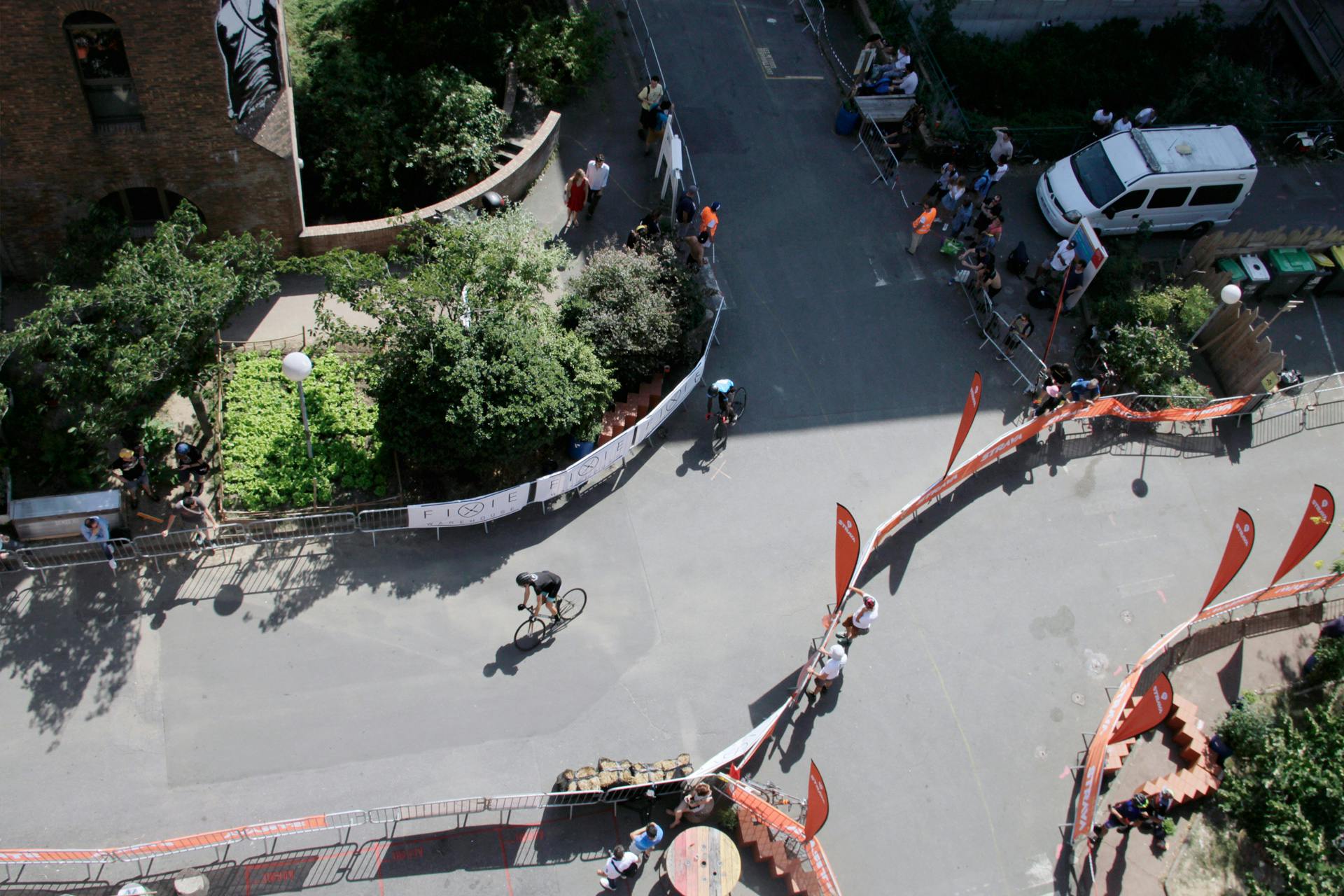 Text: Nick Chapman
Photos: Julien Sommier
But where Red Hook has managed to syndicate the biggest races in the biggest cities in North America and Europe, nobody has been able to stage a circuit race in Paris. Like much of the new urban cycling scene that BikeVibe found in France's first city, La Petite Course is very much the work of a co-operative, and as Julien, one of the organisers told us, "Unless you are ASO [organiser of the Tour de France] you cannot put on a bike race in Paris. Between the city being on constant high terror alert and the fact that it is a museum in itself, it is impossible."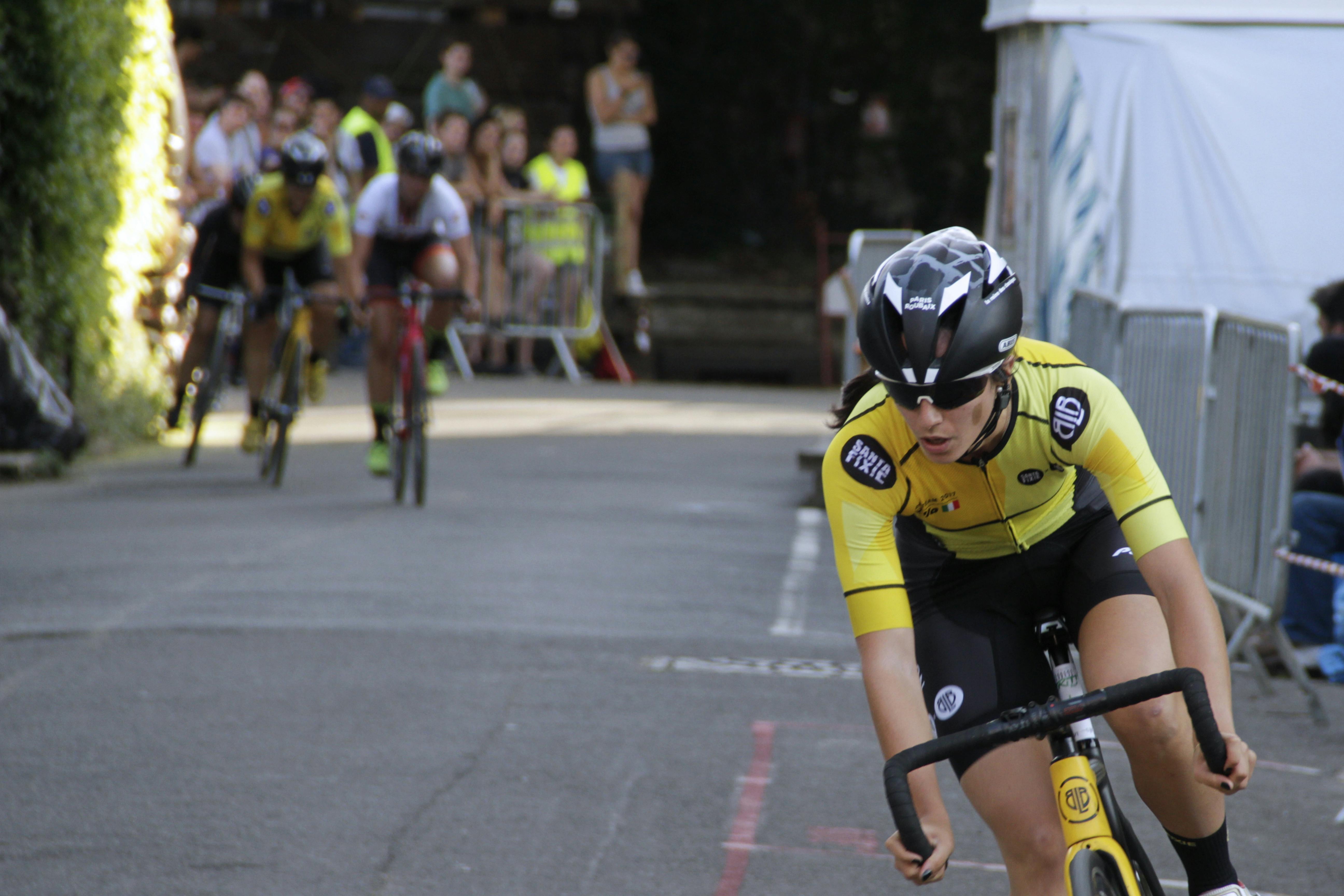 As Parisiens came to love fixed gear bikes and the culture that came with it, a group of the hardcore felt it was crazy that the city didn't have it's own crit race, so set about making it a reality. They got around the hundreds of barriers to putting on public events by ignoring the city streets entirely, instead finding a private space for the race: the grounds of the former St-Vincent-de-Paul hospital in the 14th arrondissement. With roadways around the old buildings made for single file hospital traffic, the site makes a perfect tight, technical, challenging course for the riders in a unique setting.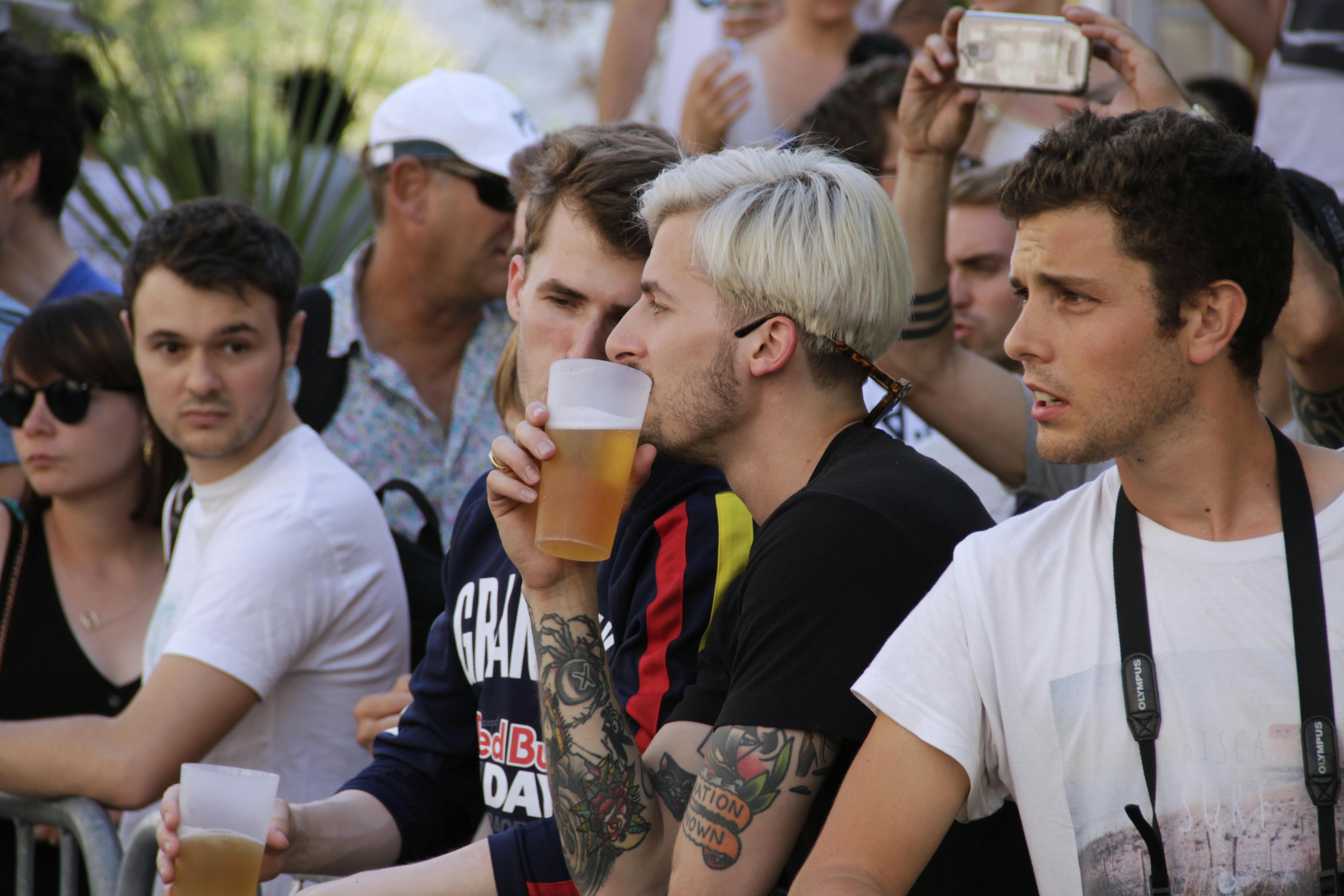 Julien, part of Paris Chill Racing, points out that the same ethos cannot be applied to a properly organised race: there is gaining the site - negotiated with the immigration charity that now occupies the hospital; health and safety to comply with; you need money to secure the site, for barriers, etc.; you need to make it professional to entice the top crit riders to attend; create an atmosphere to bring crowds of spectators in, whilst keeping true to the roots of the fixie scene (according to Julien, Red Bull wanted to buy the race, but none of the organisers were interested in the brand taking over).
And La Petite Course pulled it off: staying true to cycling with sponsorship from courier company Stuart, beer sponsorship from Brooklyn, a whole host of bike brands chipping in; DJ's, bands and bars to get the party going; food stalls and a tattoo parlour on site; and of course high class fixie racing. Riders came from all over the world to take part (the event cleverly scheduled to fit between two big European Red Hook dates to catch the travelling riders) and the racing was fast, furious and exciting, with over 30 crashes in the first year.
Julien is convinced that Red Hook will eventually manage to pull off a crit on the streets of Paris, but until that happens La Petite Course fills that void and does a great job of it. It might be petite in name, but this race has been making a grande impact.