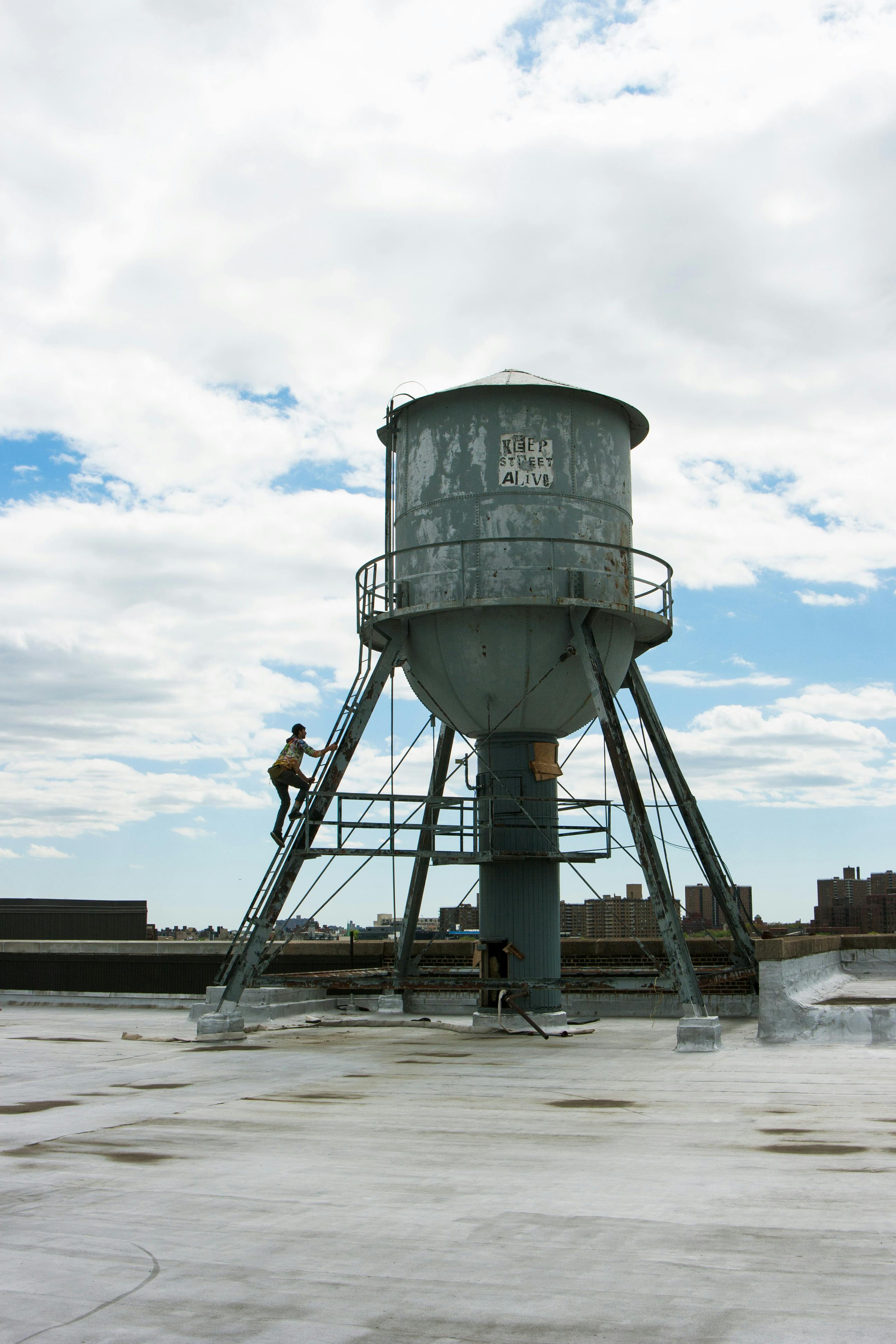 Text: Pete Dawson
Photos: Mari Oshaug
The cycling community is a vast and eclectic group that defies definition. Most of us belong to just one or two cycling tribes, whether it's roadies, tourers, mountain bikers, messengers, cyclocross racers or commuters. Then there are the shape-shifting chameleons like Deco Goodman. An industrial designer, recycling advocate and keen cyclist, Deco has crammed twelve bikes in to his Brooklyn apartment with each designed for a specific style of riding.
Deco moved to New York City ten years ago with an old mountain bike and immediately found a welcoming and supportive cycling community. The first time he visited his local bike shop for some chain oil, he left with a 24 pack of beer and a bunch of new friends. For Deco, bikes are as much about connecting with interesting people as they are about getting from A to B. He has a bike left over from every type of cycling he's been involved in, whether it's his beaten-up polo bike or the touring bike he used to cross New York State with six friends last summer.
"There are a lot of different community connections that I get through riding bikes. If I take my track bike out to Prospect Park, there will be about ten people who want to go race in the Velodrome... If I take my mountain bike then I'll probably end up at the mulch pile out the back with a bunch of guys who will be heading to Cunningham Park on Long Island."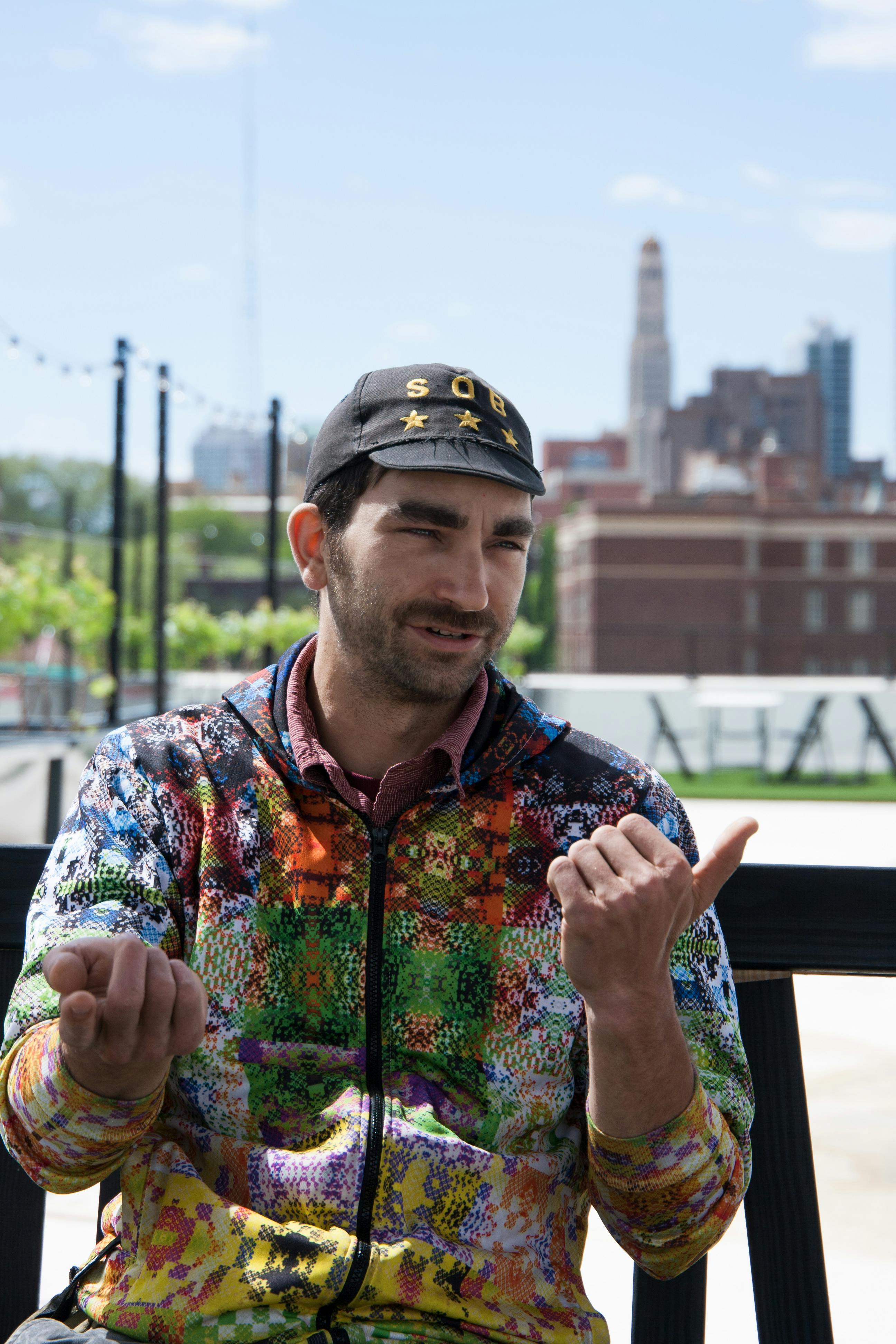 Deco first became interested in bikes as a kid when his neighbour, who worked at the local recycling transfer station, rescued a bike from landfill for him. He was instantly hooked. As an industrial designer, he's fascinated by the life cycle of bikes and how these simple machines can live on between multiple owners. "I went back up to visit my parents in the country and visited the transfer station again. I found a Raleigh Marathon that was my size, so I did a retro fixie conversion and that was my first city commuter bike."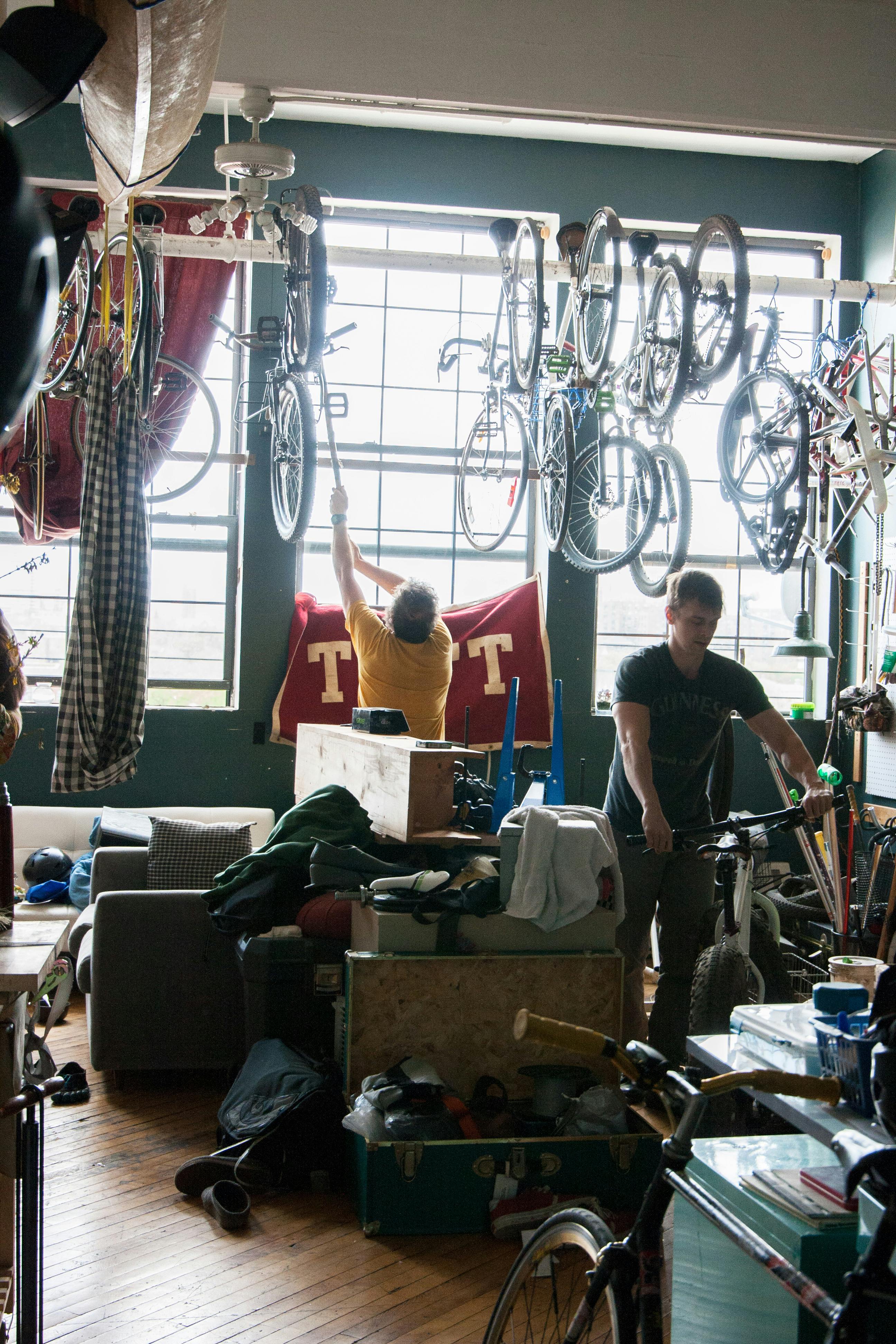 Deco continues to repurpose used bikes and enjoys helping others cobble together the right components to build their dream rides. He explains that a number of bike shops in the city continue to sell refurbished used bikes, despite there being very little money it. The DUMBO based non-profit 'Recycle a Bicycle' salvages 1,800 bikes each year, diverting over 20,000 kilograms of waste from landfill. "It's an honour to fix up old bikes. I just want somebody to be riding them. If it's missing a handlebar or something, then I'll be happy to give it a handlebar and send it on its way," he says.
Cycling has fundamentally changed Deco's experience of living in New York City. The extra freedom and mobility has helped him discover neighbourhoods he would never have visited otherwise. "There are a lot of people who think that they are doing an efficient job at commuting and then there are bikers who are generally doing it a lot better. I have an extra two hours a day in my life that most people don't have. It takes away the inhibition of going to a new place, you know it's a huge city."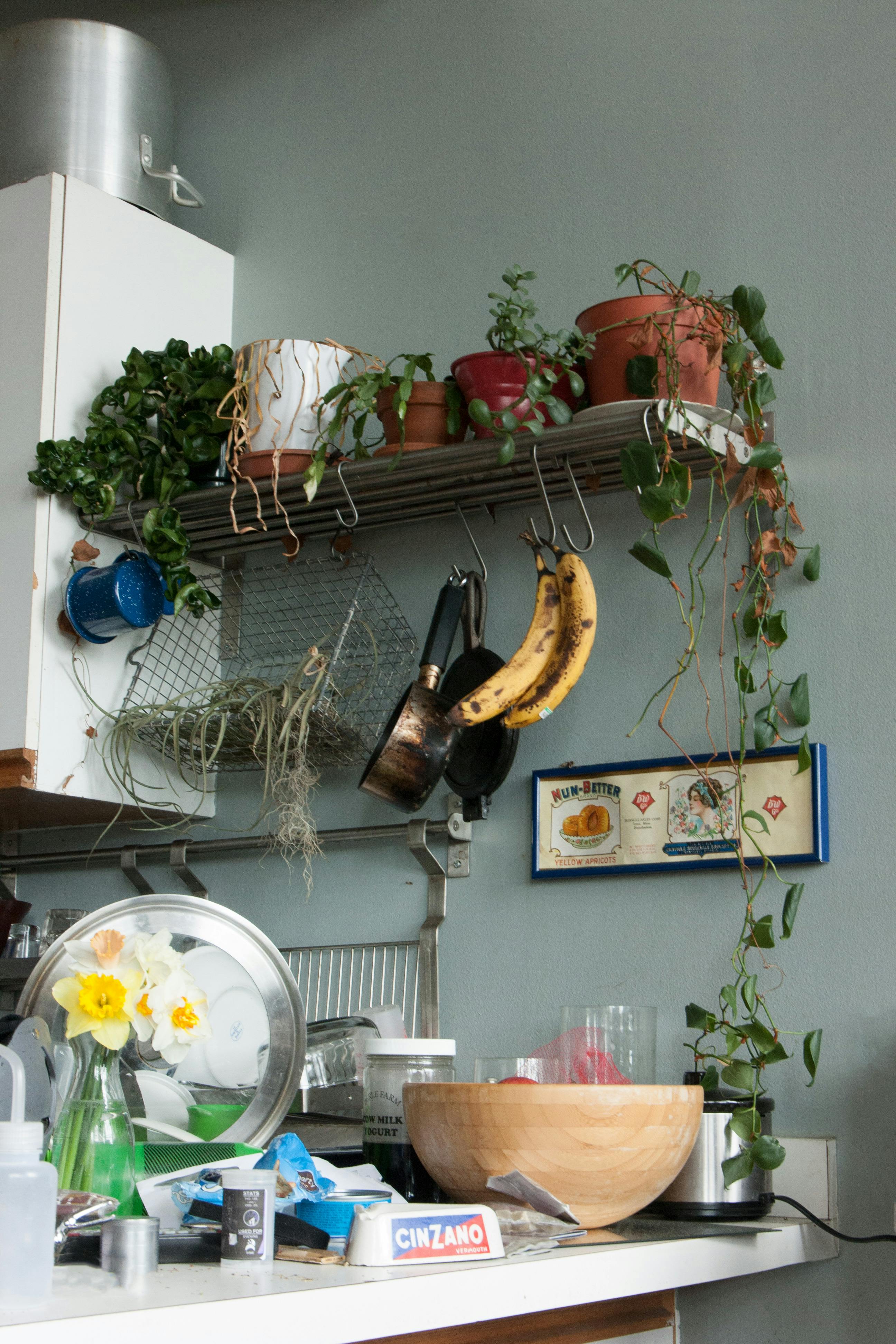 Deco is pleased to see more and more people cycling in New York City, which he believes is normalising the activity and creating safety in numbers. He says it's now commonplace to see children riding out in front of their parents, something most New Yorkers only used to associate with European cities.
"New York is an overcrowded intense city to navigate in the first place and no transport method is perfect, but you have a much better chance of getting to your destination quickly and safely on a bike," he says.
If he had to pick a favourite ride in New York City, Deco would choose his commute. When he has time to take the longer route to work, he loves riding through Brooklyn's diverse boroughs on his way to the Williamsburg Bridge. "I get to see my neighbourhood shops opening up in Bed-Stuy, as the graffiti on the metal shutters rolls away to reveal a storefront for the day. I always see something crazy going on at the senior's project building or the cop station across from my house. I ride past a ghost bike every day for a friend that used to work at one of our local shops. I see all the Hasidic school buses parked on Williamsburg Street."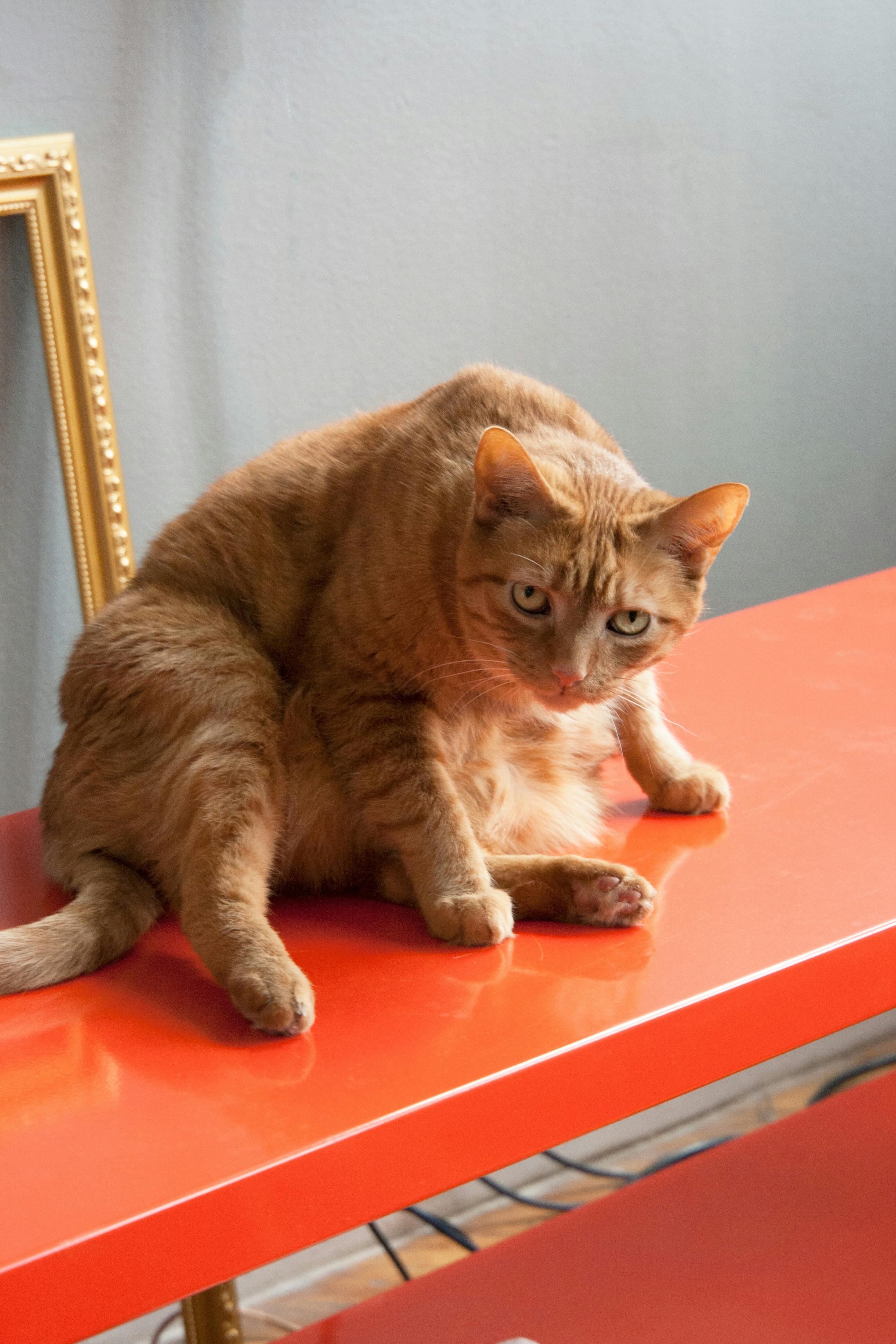 It's this diversity that makes New York City such a vibrant and exciting place to live, work and ride. Deco Goodman and other cyclists like him are helping to build and connect these communities through their shared love for bikes. It seems the bicycle is remerging as one of our best tools to create more liveable and sustainable cities. We'll tip our helmets to that.