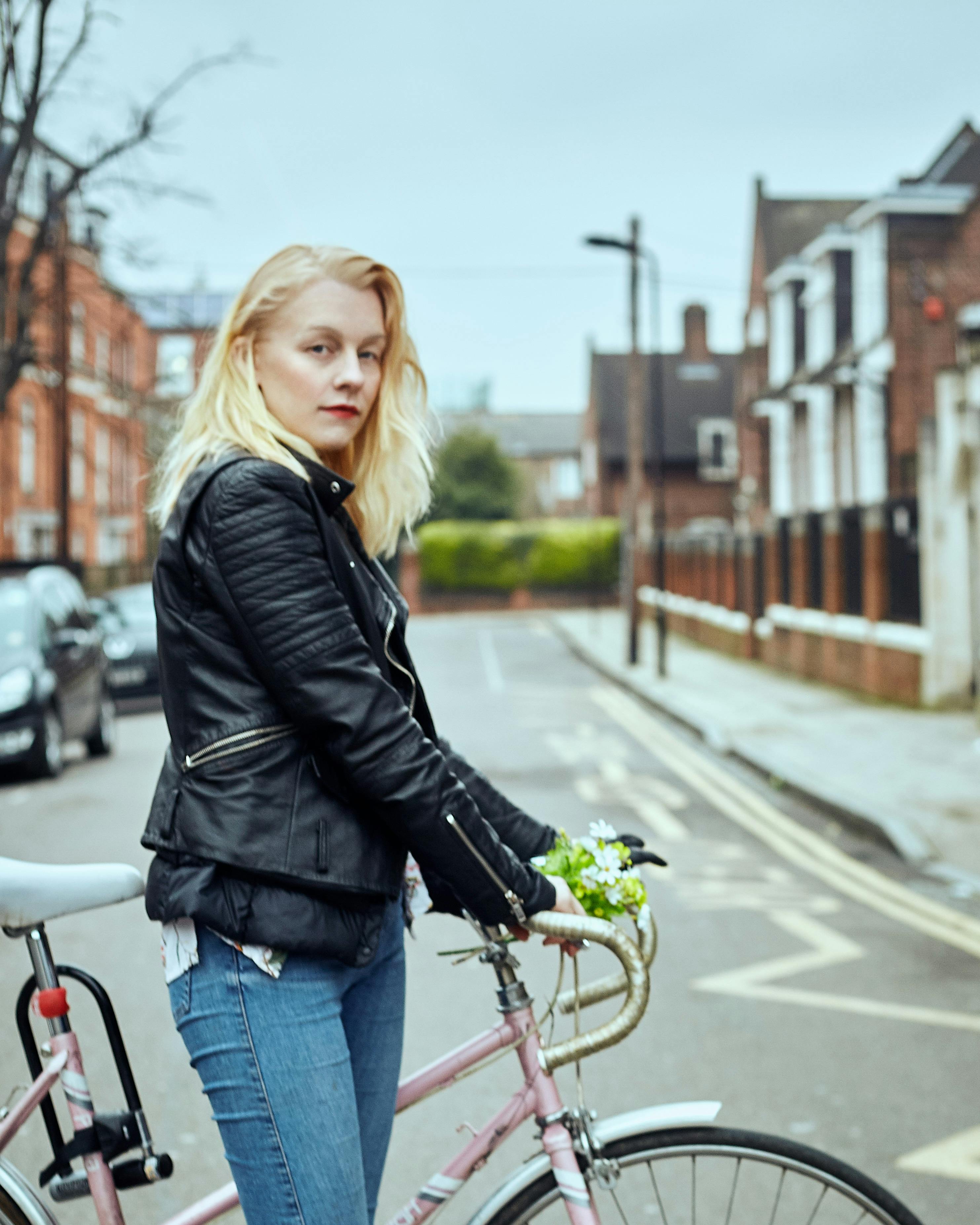 Text edit: Mari Oshaug
Portrait: Cathrine Håland
BV: How does cycling affect your everyday life?
CH: Cycling saves me a lot of time. It's really easy to get around, and I love to connect different places when I'm out on the bike. I cycle most places I go unless its pouring down when I leave my house. London is huge, so sometimes I will combine cycling with the tube. Apart from the environmental points, it's just really nice to feel wind in my hair and sing a song along the way.
BV: What is your opinion on the London cycling scene?
CH: London can be a very scary place to cycle, and most of my friends won't do it at all. There's a lot of traffic, and even though London has a lot of cycle lanes and highways, it still has a long way to go. Some parts of London have a reputation for being specially unsafe for cycling. On the streets you´ll find everything from the commuters in lycras to boris bikers, and those in heels, which I'm not a stranger to either. Bike theft is a huge problem, and I don't know anyone that hasn't had their bake stolen at least once, including myself. But you have the good community as well. Warehouses that set up bike workshops in their communal area, local bike shops and cafes, and some councils provide occasional free bike check-ups and coffee during rush hour so you can get a check and a chat on your way home.
BV: Tell us about the concept for your photos.
CH: Im taking you around my neighbourhood, places I cycle on a daily basis either as part of my commute, or just places I like to go to when I need some space. I went out on a weekday daytime, so everywhere was really empty, so I had a really good time riding around.