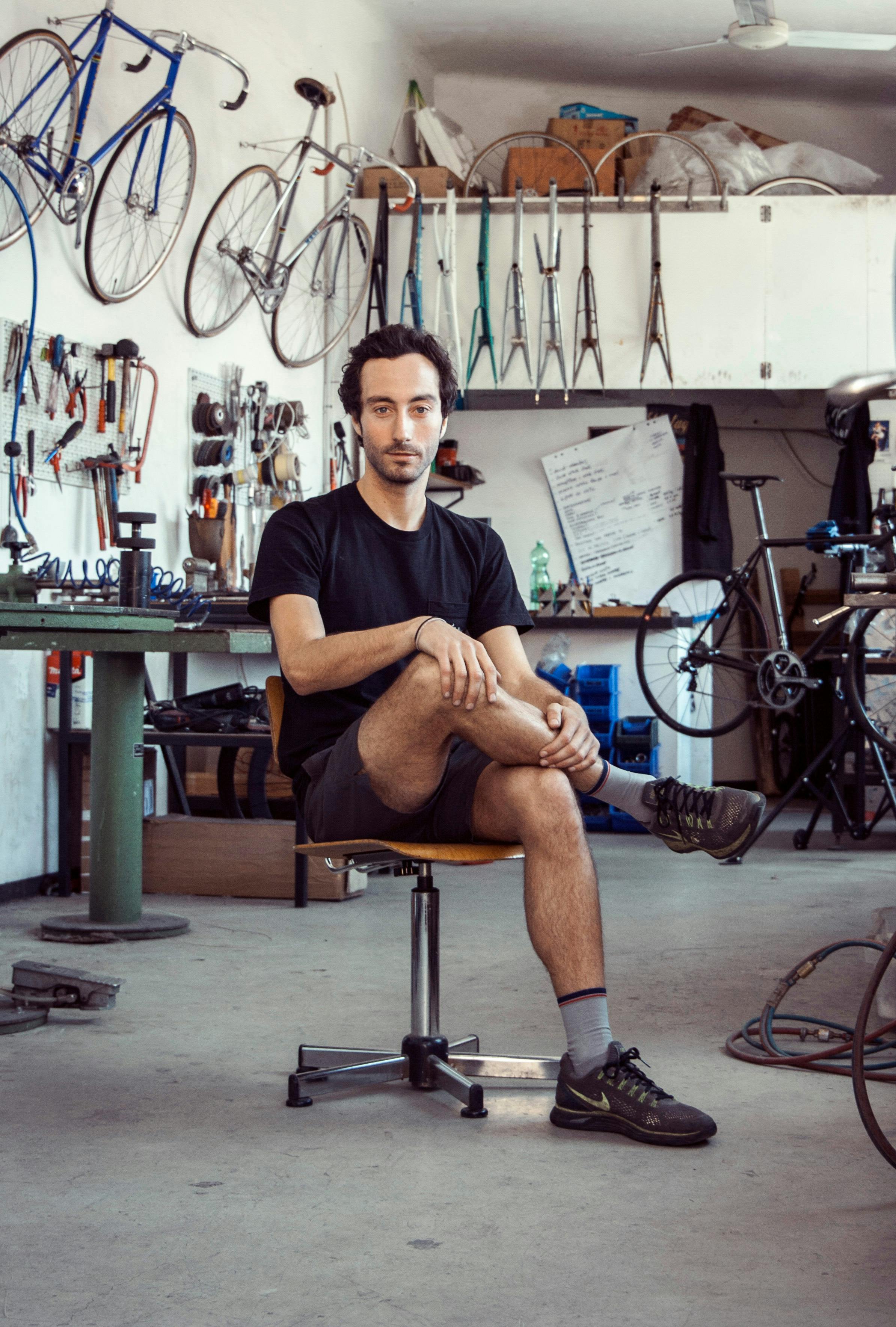 Text: Silje Strømmen
Photos: Mari Oshaug
When speaking with frame enthusiasts in Northern Italy one thing quickly becomes clear: the frame builders are old or young; Long-time legends or young up-andcomers; The traditional and the challenger. The gap in generations is becoming increasingly visible with young, hungry up and coming builders like Milan-based Fabrica Cycles starting to create names for themselves. The keyword is passion. Or as Fabrica says, "built by cyclists, for cyclists".
Frame building is full of traditions, and the craft has often been passed down by one generation of builders going apprentice with an older generation of builders. As of lately, specialised schools are becoming a way for the craft being passed down to future generations. Then you have the ones who are self-taught.
"I have always been interested in understanding how things work", Francesco Barbieri says. At age 27, he and partner Paolo Paciucci have created Fabrica Cycles, Milan's only and most likely youngest frame-building duo. With backgrounds in design, Francesco in interior and Paolo in industrial, they represent a new generation of frame builders: the modern way to do bikes. Each frame is built and customised to meet the highest technical standards.
Their solutions are highly technical and come from over years of experience, evolving and developing (the duo have both spent years working for other bicycle brands, in addition to further develop their skills in frame building through self-studies). Providing the costumer with a choice of four different core frames: two for roads, one track and one for cyclocross, they offer their client's a choice of tubings and design leaving it up to the client to say "I like this" or "I would like something different" and by so creating the perfect bike for the client.
"The idea of Fabrica is to keep a really simple, clean design", Francesco says. "We like the particulars. First of all the bike needs to work, then you add the aesthetics. However we work towards keeping it simple and not adding to much stuff. Everything has to have a purpose", he continues.
Working together with partners such as Columbus, using a custom selection of their tubes, Fabrica does everything except the paintjob in-house.
The process start by taking advantage of the duo's designer background, by creating a 3D model of the bike, allowing the client to get an accurate idea of how the frame will look while finished. Once approved the deposit is put down and the client put on the waiting list.
The frames start at 1350 Euros and the duo aims to create a transparent business, where what you see is what you get and they will happily show you the whole process of the frame building. They even hosted their launch in their studio, wanting to "show people where it is happening, rather than presenting the frames in a clean white space".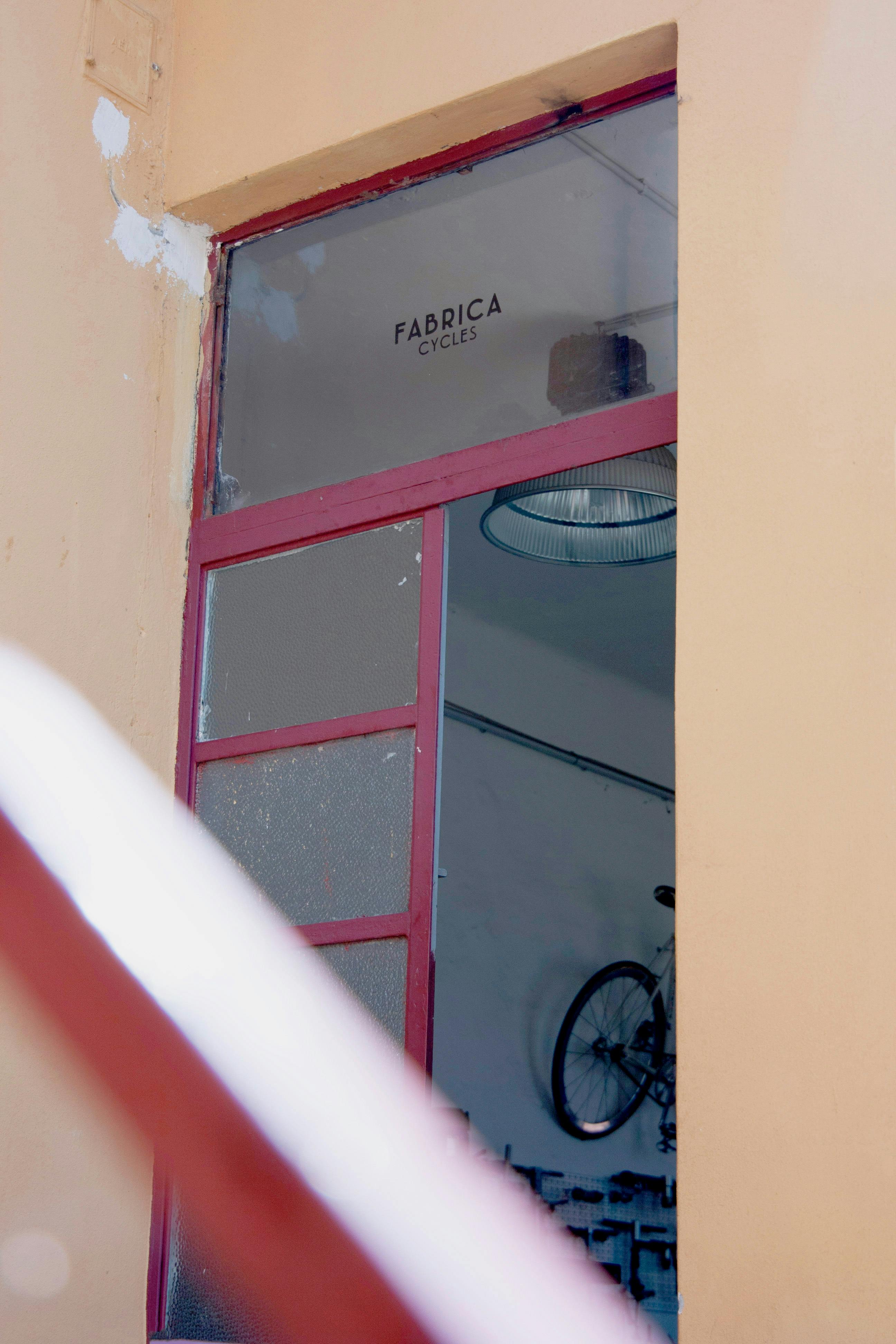 "We ride bikes every day, all day, no matter the season or the weather. We are so in touch with the product", Francesco says when asked about the issue of age.
As one can imagine, being one of the youngest frame builders working in Fabrica's quality and price-range is "good" and "not easy" at the same time. "Some are saying that we are too young and that we need time, but at the same time we can't cheat time. We can't cheat with our age", he laughs, adding that there are now balancing between saying, "hi, we are here" and at the same time proving themselves and their products. "We know that our bikes are built properly. Now we just need to see how people will respond to them. It will take time and it's something you can't fake".
Fabrica had their official launch in late June 2016, and even before the brand was officially launched people from Australia and Asia, in addition to Italy and Europe had expressed interest.
"We are now starting to collect orders from shops and distributors, and we are really confident. Looking forward we aim to fill in the blanks in frame building and to be more transparent about how bikes are built. We are proud to show people how we work", Francesco says.
Living up to the name "Fabrica", which translates "to built stuff", the duo also builds customised bikes for other brands and shops, in addition to their customisedonly brand Paciucci.
For more information, check them out online and on Instagram and fabricacycles.com.