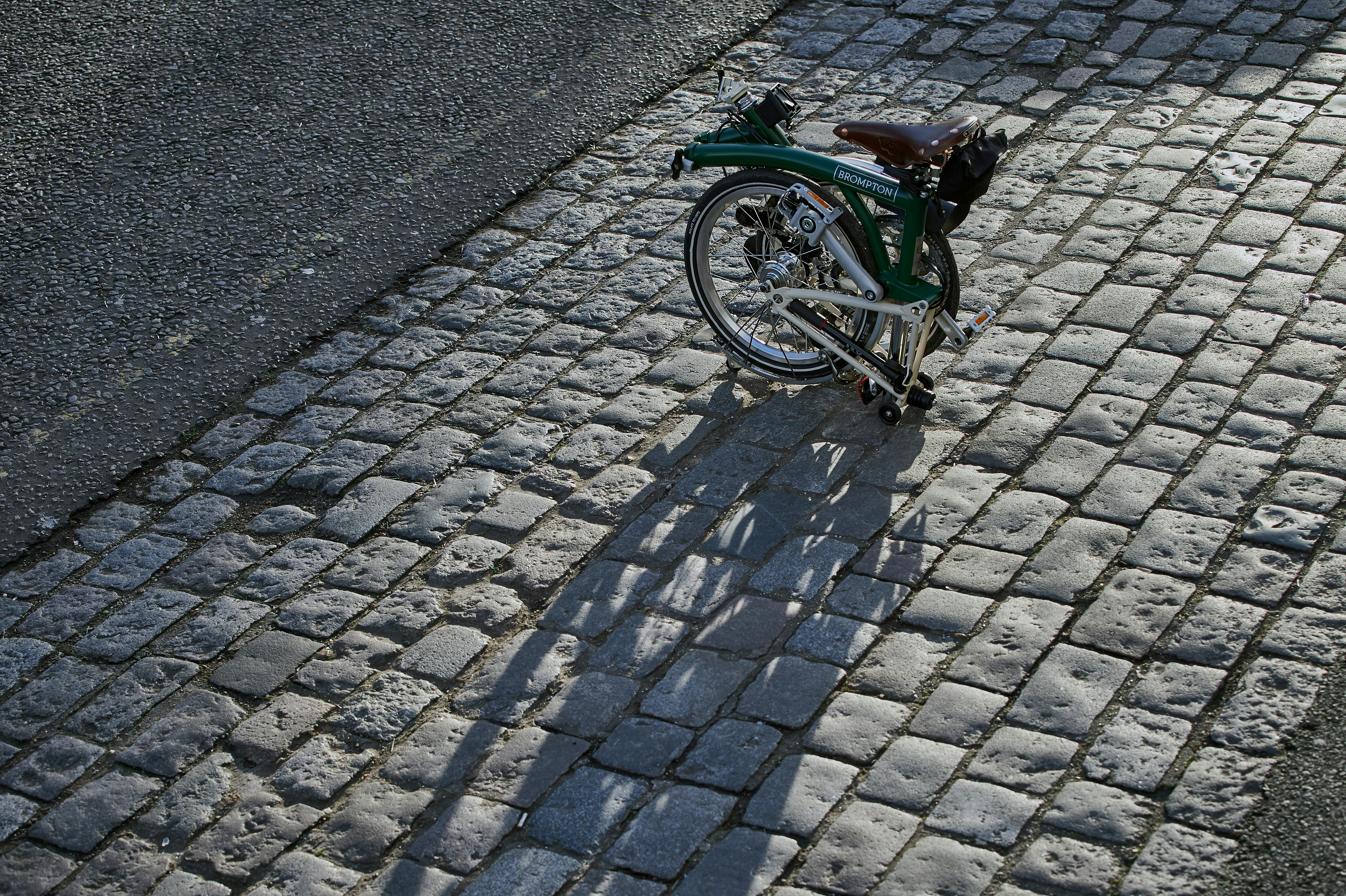 Text: Peter Dawson
Photos: Brompton
It's a rainy Monday morning, there's a tube strike and the roads are jam-packed with frustrated drivers. As my transport app runs through its algorithms to find the best route, it becomes clear why Brompton originated in London. With around nine million people spread over 1500 square kilometres, this city is both sprawling and congested, so commuters often face complicated journeys involving multiple modes of transport. The Brompton not only liberates Londoners from gridlocked urban mess, it completely transforms their city.
A Brompton weighs just 9 to 12 kilograms and folds down to the size of a suitcase in less than 20 seconds (the unofficial world record is 5.2 seconds). It can easily be carried up stairs, tucked behind a train seat or stowed under a desk. The Brompton is a tool for everyday commuters and the busy streets of London are built into its DNA.
Founder Andrew Ritchie designed the first Brompton from his Kensington apartment in 1975, naming it after the Brompton Oratory Church across the road. His goal was to create the best folding bike in the world, or as he describes it "a magic carpet you can keep in your pocket". His invention helped to normalise cycling in London at a time when only the more aggressive sports and fixie riders could hold their own in busy traffic. Global Brand Manager, Ross Hawkins, says that "London is such an important part of our story, it defines our character as a company and the dynamism of this city influences everything we do".
In the past few years, Brompton has worked with local bike café 'Look Mum No Hands!', promoted better bike infrastructure with the London Cycling Campaign, developed a Brompton inspired beer with local brewery Meantime and assisted local start-up Blaze with their Laserlight crowdfunding campaign. "Although we've grown fast, we're still small and agile enough to be involved in the broader cycling scene in London," Ross explains.
While most manufacturers have moved production to Asia, Brompton continues to design and build their bikes entirely in London. As I tour their factory, I'm immediately surprised by the size and complexity of the operation. There are no less than 1200 custom parts on a Brompton and a built-to-order business model means customers have complete control over everything from gearing to frame material and colour. "We make a bike that is personalised to you with customisation at its core, rather than just a premium option," Ross says.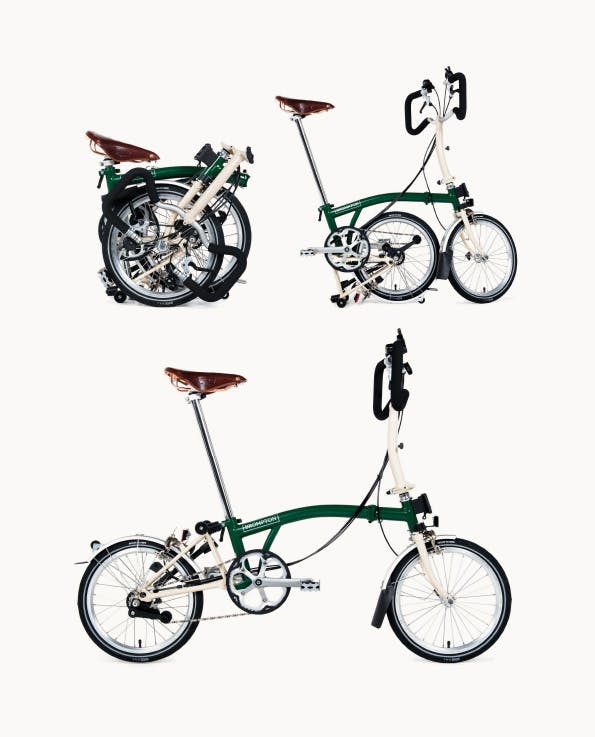 Brompton blends traditional craftsmanship and modern technology to produce an extremely durable bike. Expert technicians braze every frame by hand, which they proudly stamp with their initials for quality control. Nearby, the robotic arm of a measuring machine inspects the frames to ensure they have been built to within 0.2 millimetres of specification. Original hand fly presses from the 1920s are still used for small crimping jobs, while computer controlled CNC machines produce the hinges that enable Brompton's unique folding design. While the core design of the bike has changed little in the past 30 years, Brompton has been focused on refining and optimising every component. Their most ambitious update will be launched later this year when the long awaited electric Brompton hits the shelves. It will be one of the lightest and most compact electric bikes on the market, featuring a removable battery pack and a front hub motor co-developed with Formula 1 racing team Williams.
Brompton is more popular than ever before, but Ross assures me that "there is still a certain level of independent thinking and eccentricity in Brompton customers." Known affectionately as Bromptonites, Bromptoneers or Bromptonauts, they are certainly a quirky bunch. Each year they converge on London for the Brompton World Championships after advancing from qualifying heats in over 15 countries. The annual pilgrimage sees up to 1000 competitors complete a 14 kilometre sprint from a Le Mans start (running to their bikes and unfolding them first). In true Brompton style, riders must wear a jacket, shirt and tie, as if they were commuting. When I leave the Brompton factory and join millions of Londoners on their commute home, I wish I had a portable 'magic carpet' to make the journey that little bit easier and more enjoyable. Elegant and utilitarian at the same time, the Brompton fits perfectly into our modern urban lives.