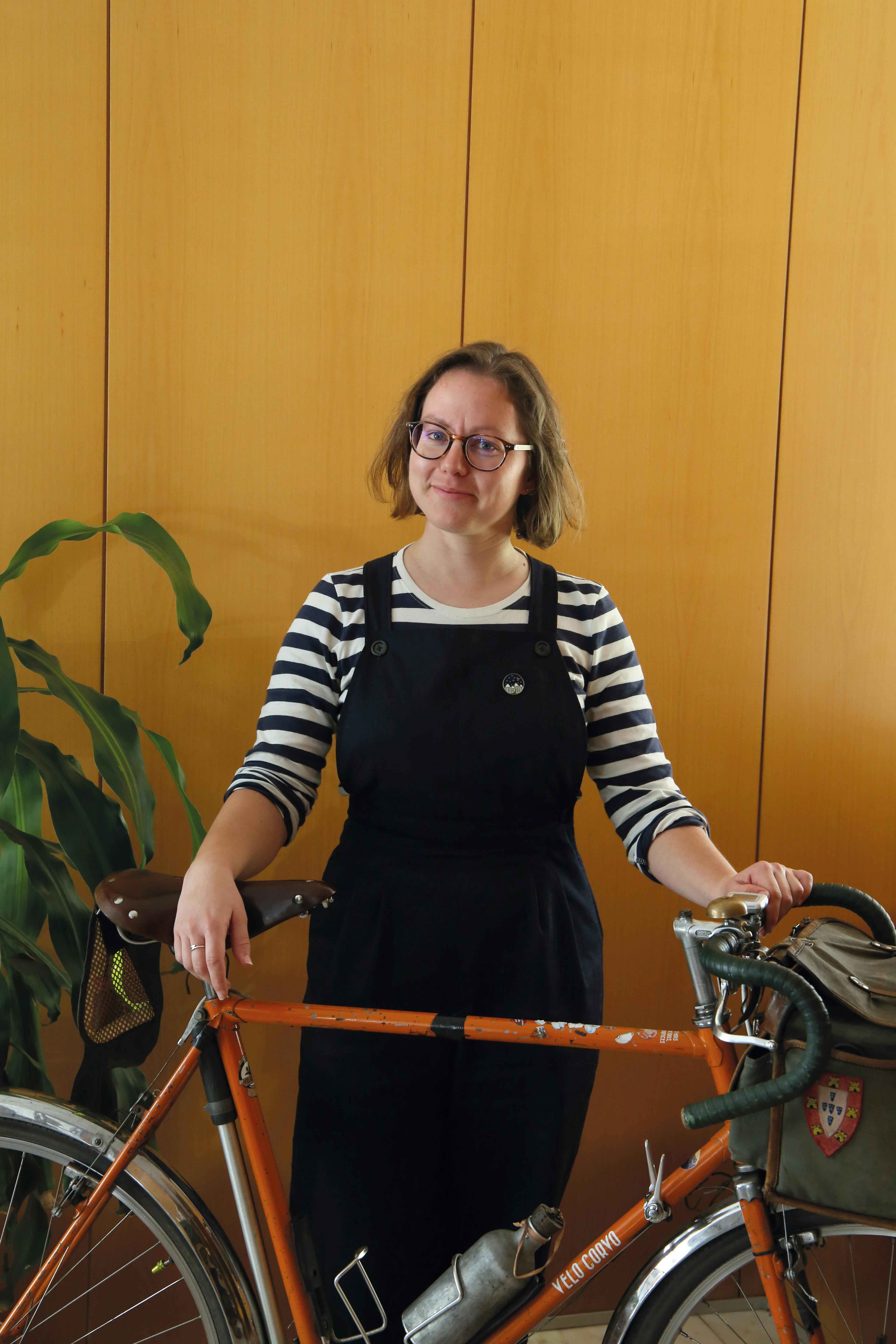 Text: Tom Allnutt
Photos: Mari Oshaug
Practicality would be the first on the list of reasons for why one cycles, the ability to get from A to B with minimal effort.
Performance, if we would put it like that, would be there too, with cycling as a physical activity for one to represent their sporting ambitions.
Style, one could argue, would for many be next on the list, with one's chosen setup reflecting in some way projecting the personality of the cyclist.
Tradition is there also, with those donning the jerseys and colours, with the bikes and routes of heroes past.
Finally we can name craftsmanship, with those who have spent the hours in becoming passionate about construction and materials creating a narrative for appreciating the machine that brings you around as one of the most tangible.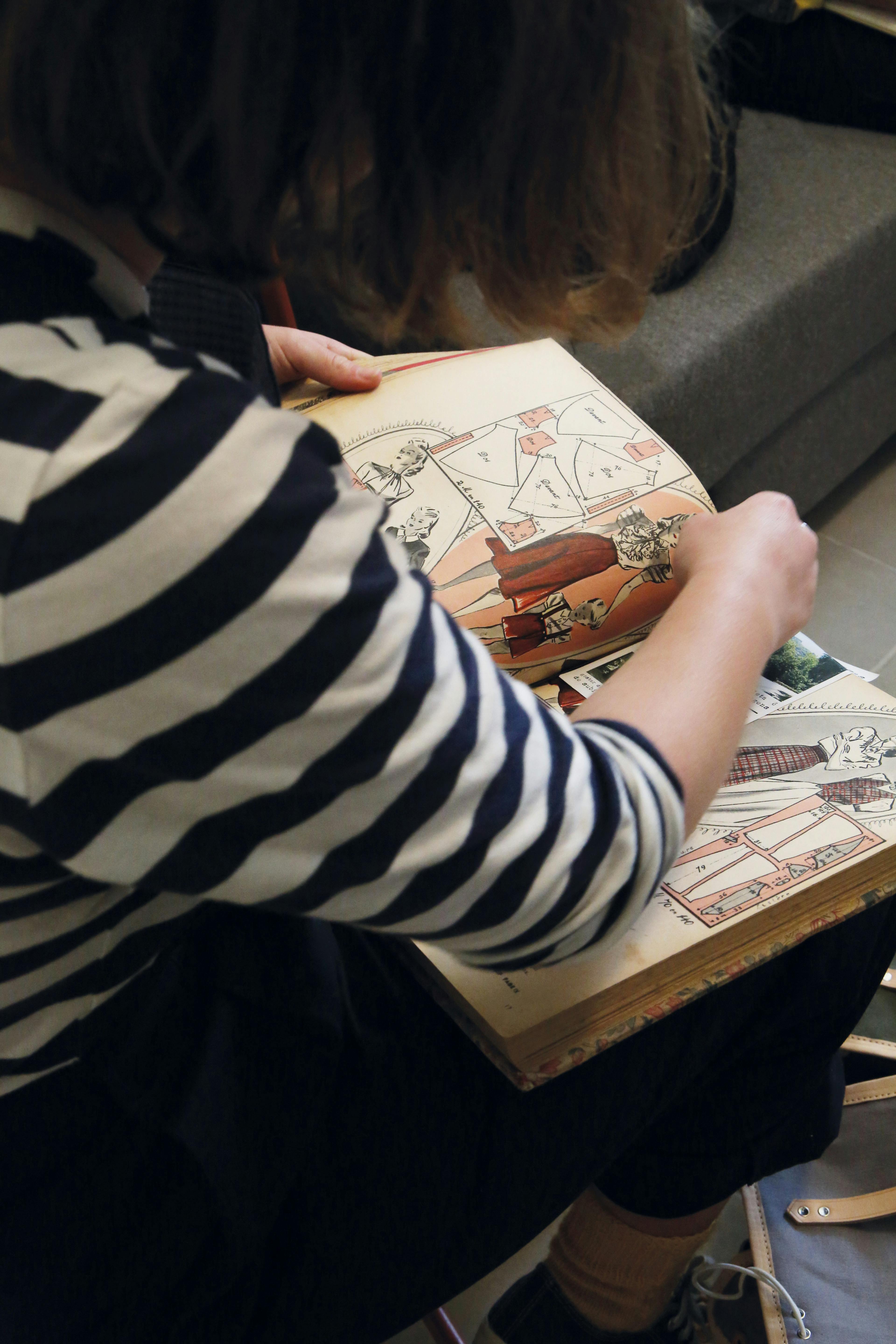 Marie Vieira, owner and sole operator of the brand Ardenne, devotes herself to the making bags for cyclists that through their bespoke tailoring, fit each of these aforementioned interests of her customers with aplomb.
While Portugal might not have a central place in the history of bicycle frame and component manufacturing, it has a history rich in artisanal textile and soft goods production that is in the 21st century again on the rise. "Made in Portugal" for shoes, clothes and accessories is now a trusted mark of quality for a growing number of European fashion houses. This technical know how is now being used by Portugal's artisans to launch their own brands, and it is here that Marie's story takes off.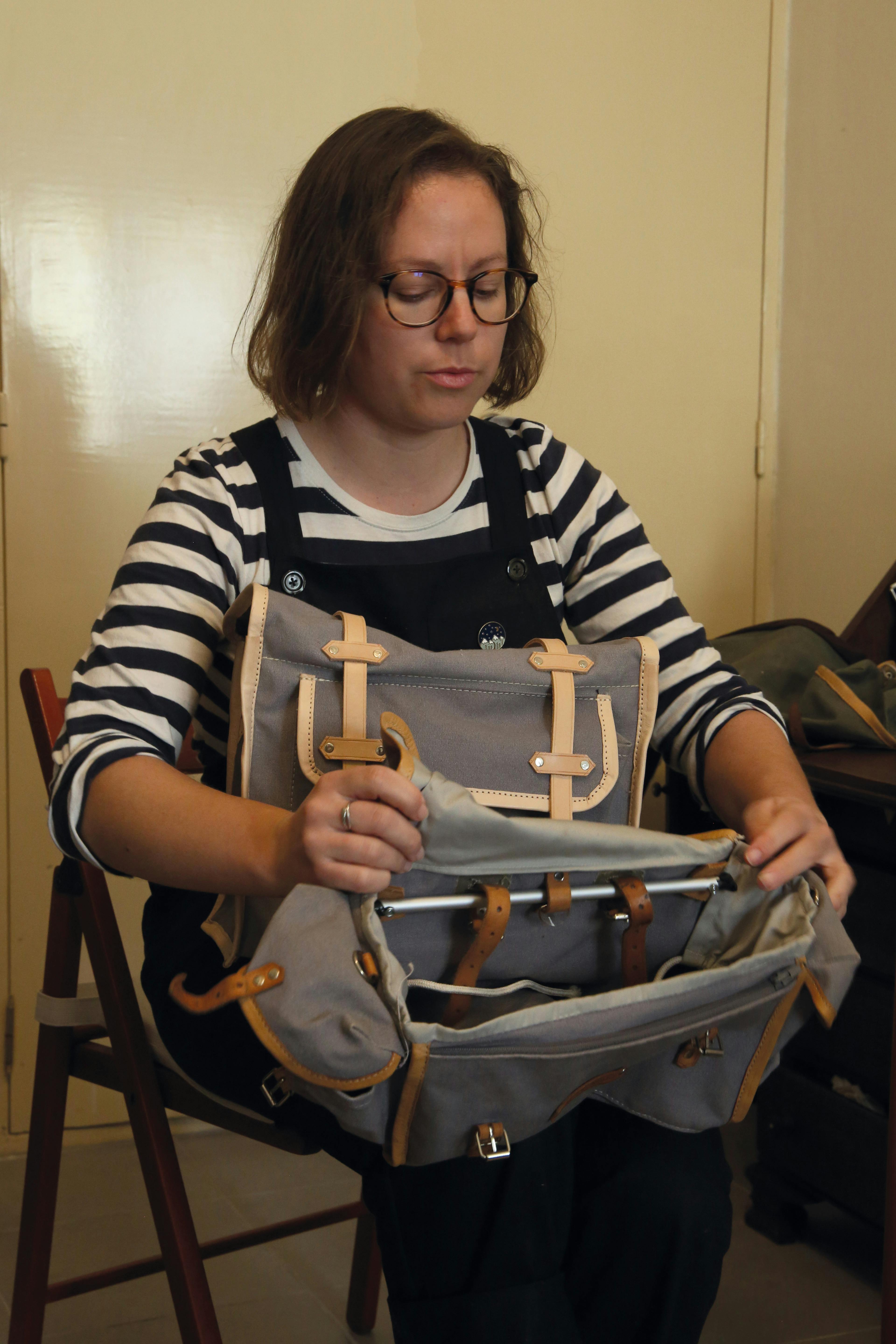 Four years ago Marie launched Ardenne as an outlet for her own passion for creating products. Starting by hand at age twelve, before she could afford her own sewing machine, Marie taught herself the art of bag construction, from smallest details through to final assembly, with her ingenuity and talent for handwork to resolve everything up to the final, hand-embossed leatherwork.
With the passion for creating accessories already deeply entrenched, her passion for cycling began with her search for a French touring bike from the '50s. Starting with this bike, sourced and shipped to Portugal from the basement of a French collector, Marie experienced first hand the need for great bike luggage that fitted the aesthetic of her new ride. The creation of this bag was the moment of inspiration for what was to become Ardenne.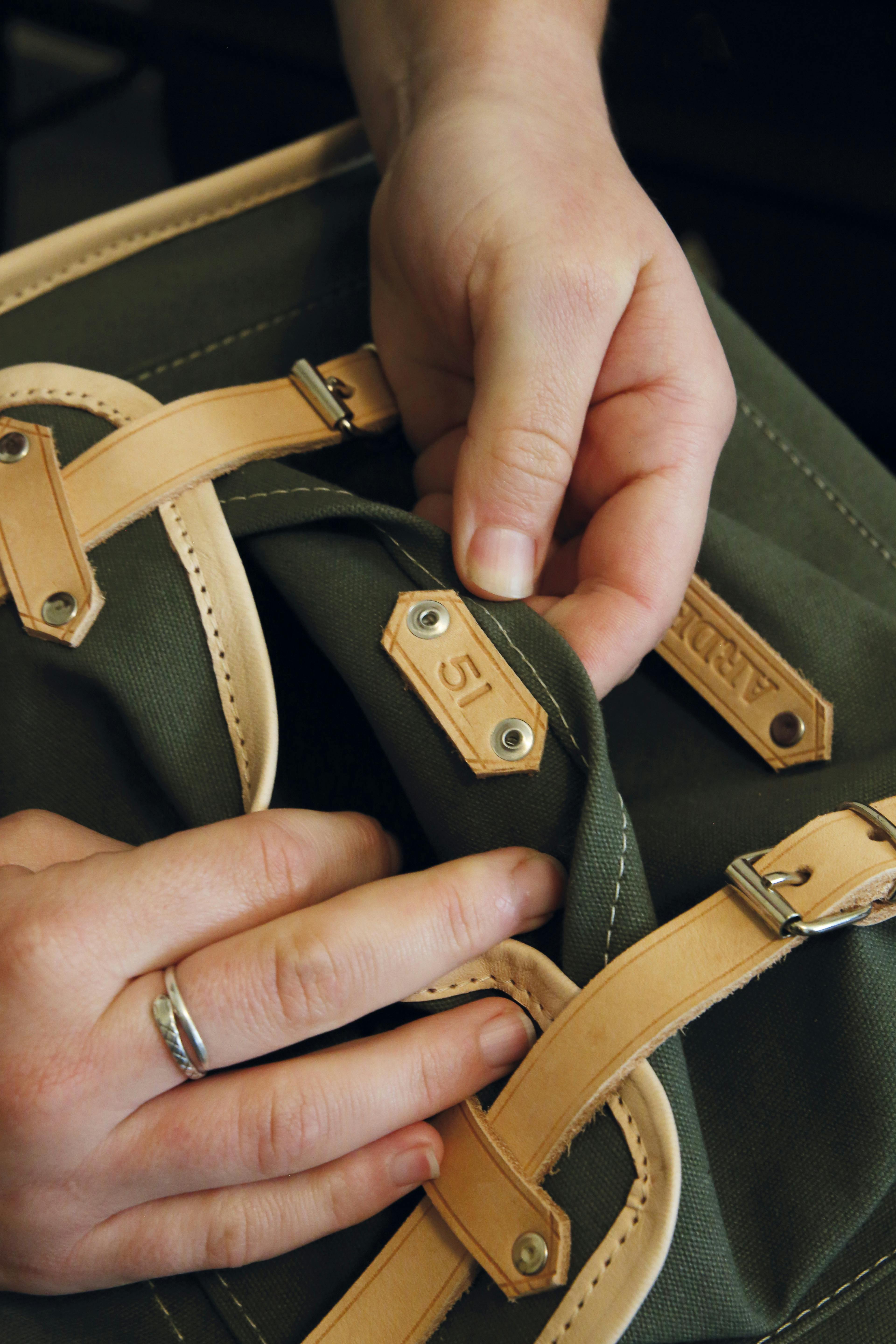 Taking the name of the area in France were Marie grew up and learned to ride on the winding roads through the area's eponymous forest, Ardenne is a brand for custom-made bicycle luggage that embody the style and spirit of the the French cycling golden age.
While Marie has evolved the products of Ardenne into a range of three defined models (front rack, saddle and hip bags), no two finished bags are exactly the same. The production of each bag is based on the requirements of each individual customer, producing what is needed to the sizes and preferences of the rider. Marie begins her design process with understanding the unique requirements of her customer. Number of pockets, choice of colour, size and fitting to the bicycle are all among the first notes that she makes while mocking up the bag pattern with brown paper on her workbench in her home in Lisbon.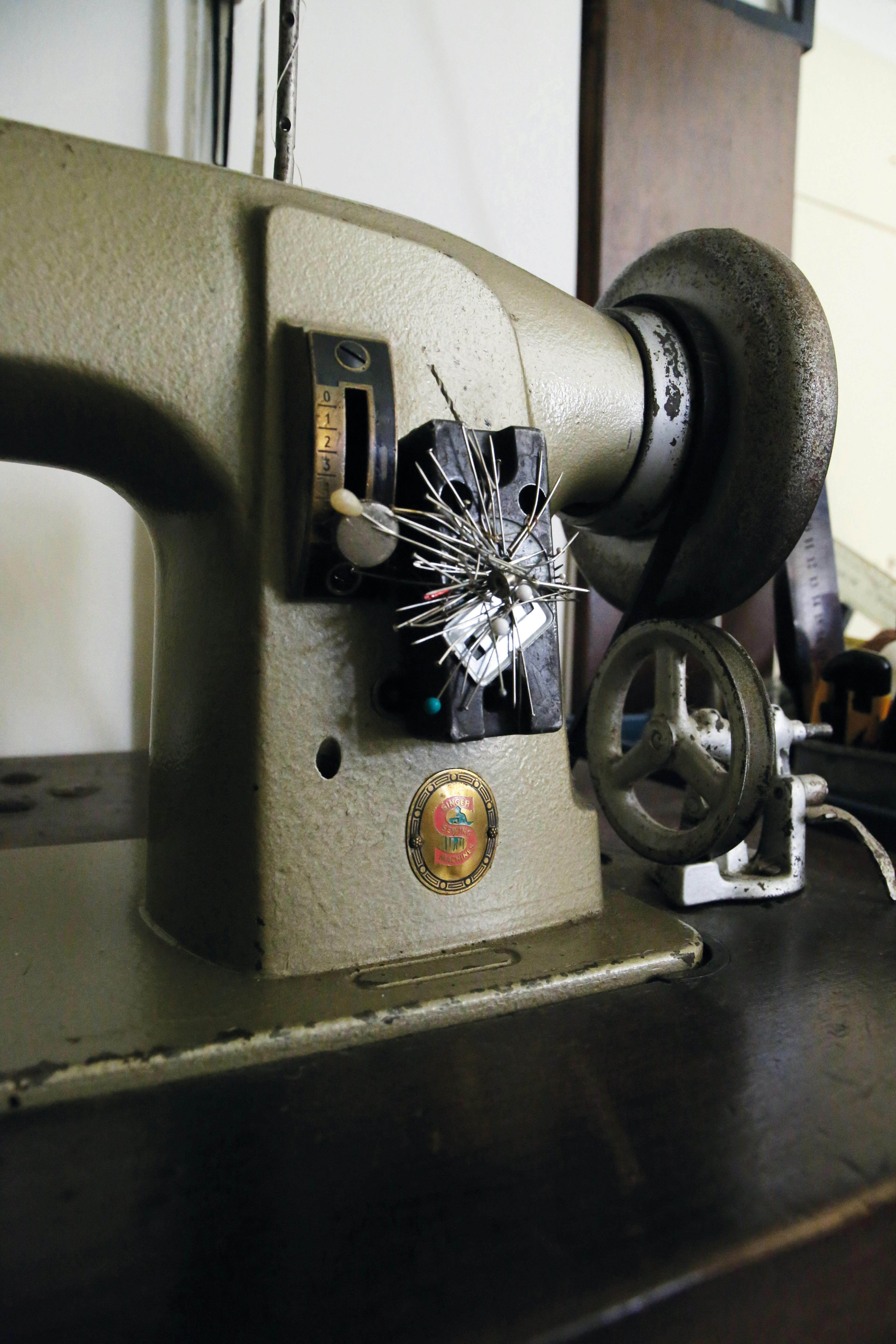 In design, Marie channels the spirit of what makes the Jo Routens and René Herse's bicycles that she loves so great into the layout and style of the Ardenne bags. She choses to use leather straps and buckles, rather than plastic clips and velcro, to create a long-lasting product that with a bit of love and care won't die when the plastic perishes. She isn't interested in using any "quick fixes" or short cuts that might detract from the long-term functionality of the Ardenne products. This is a great design decision for products that are created to last a lifetime, and one that reflects the informed choices of the true craftsperson.
Hallmarks of her bag designs are the use of natural top-grain leather, chosen to darken with patina during use, the French and Portuguese flags emblazoned on the front and side, and the unique serial number of the bag production. Bag number 51 was receiving the finishing touches as we spoke.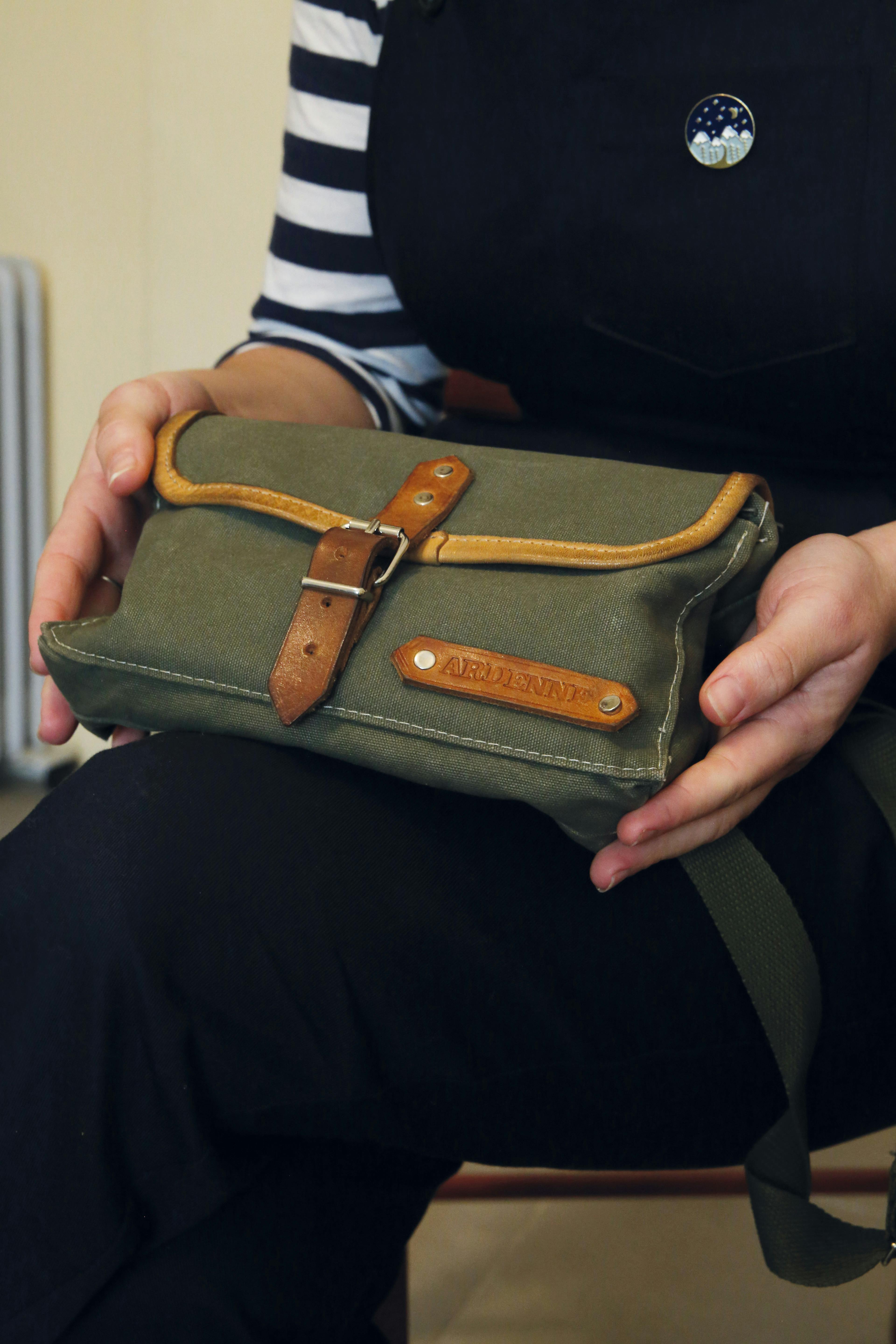 The waiting list for a custom Ardenne bag currently sits at a few months, as eager cyclists prepare for the summer season. Marie herself is astonished by how many people find out about her brand, with most customers having discovered Ardenne through word of mouth, her blog and Facebook, without any big push of marketing efforts. Her Facebook page blossoms organically with photos of her bags tagged by delighted customers, showing just how well her bags fit not just to their needs, but to the styles of their vintage bicycles.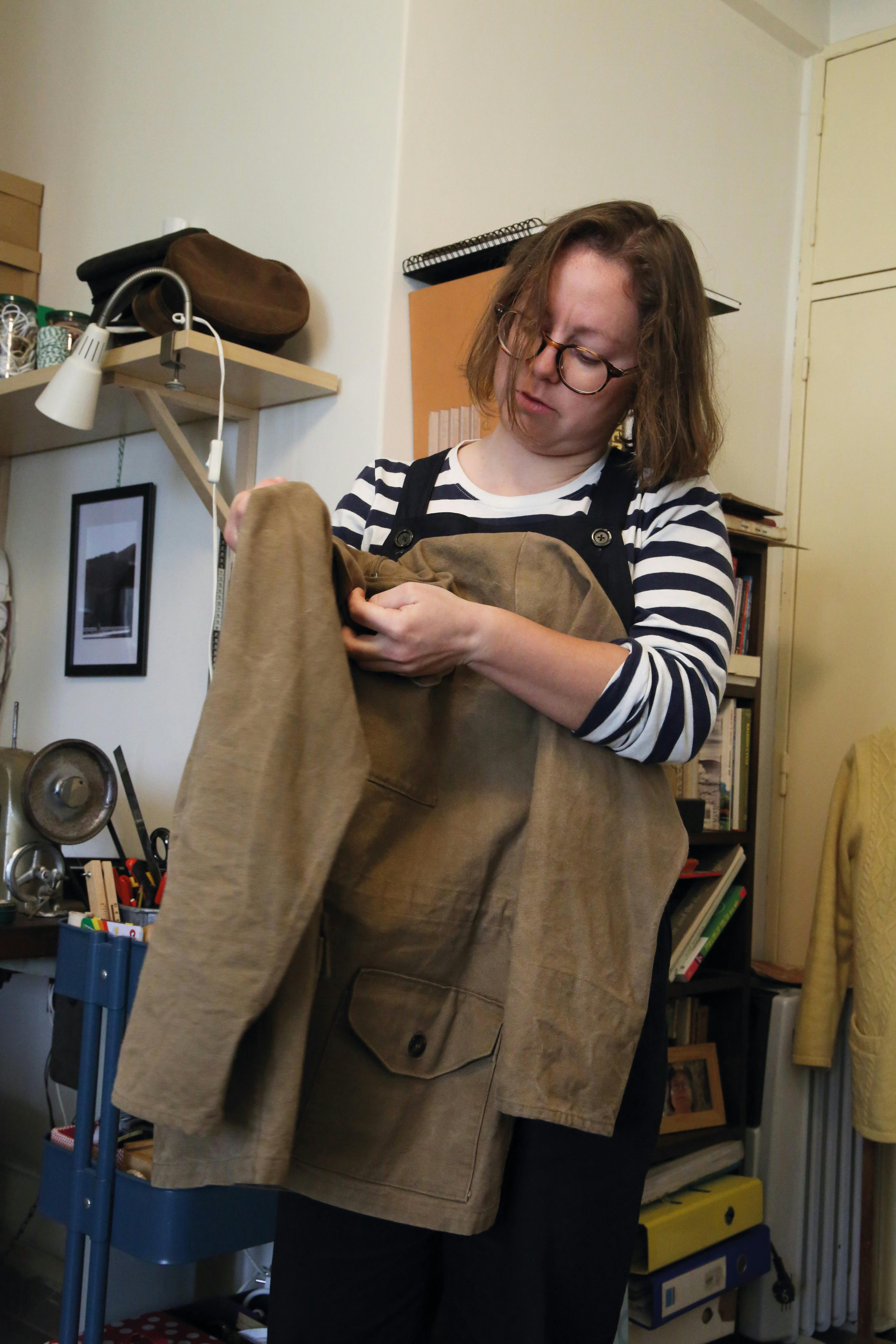 An Ardenne bag can take up to a week of work from start to finish, depending on Marie's workload of and other commitments, and she is always interested in working for customers who are passionate about how they want to have a bag built to suit their dreams. While her bags suit any type of bicycle, her use of high-quality fabrics and fastenings means that they look the absolute best on the classic bikes from the late 20th century. This means that style and quality take precedence over lightweight functionality, and those looking to adorn their carbon road bike might not appreciate this tradeoff.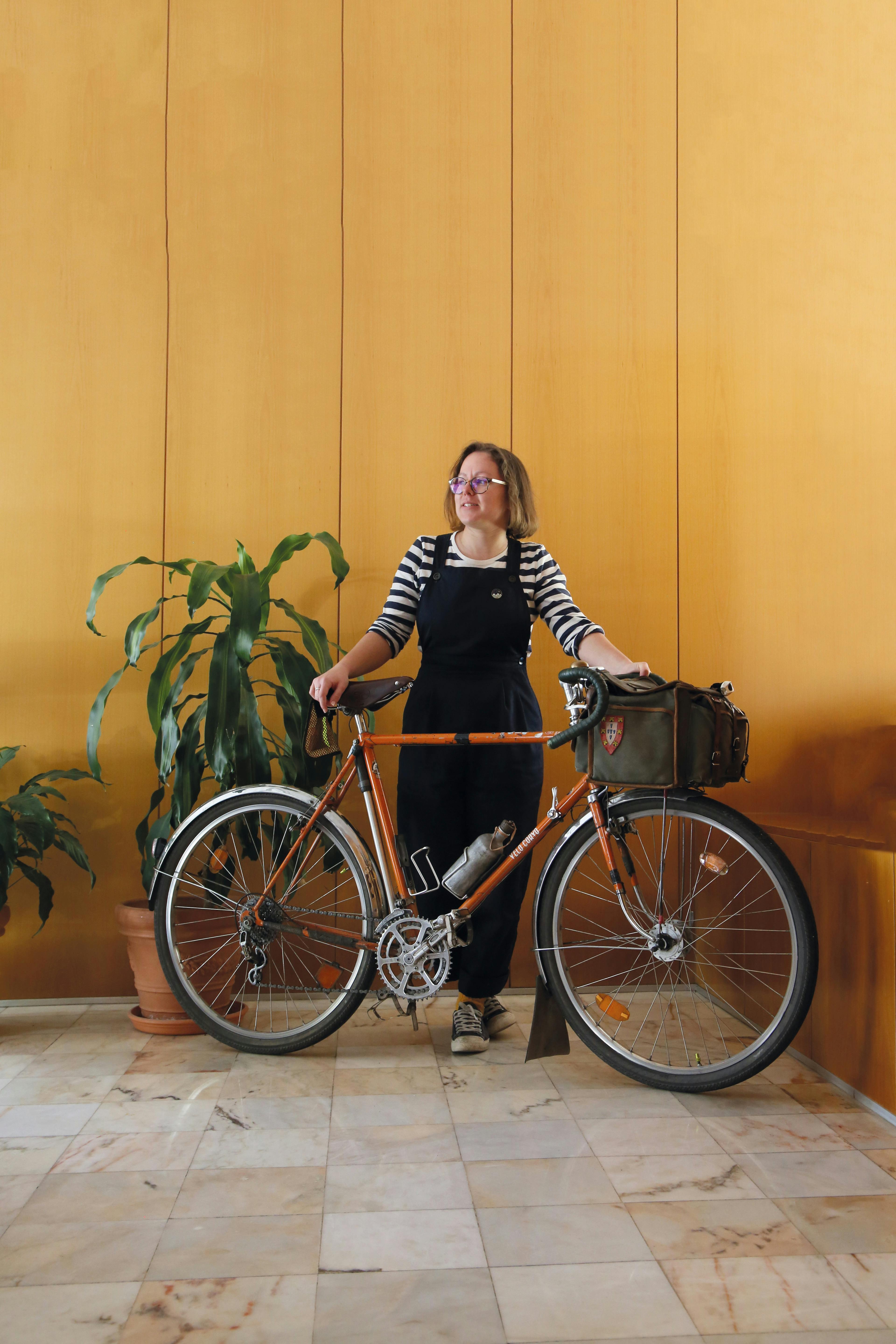 What is so heartening and endearing about Marie's brand Ardenne is how neatly it ties into all the core themes that we look for in cycling today. Practicality, performance, style, tradition and craftsmanship are all gleamingly present in the vision and work of this artisan, and as cycling history has shown, this can only lead to great things.